News > Nation/World
Salman Rushdie attacked onstage in western New York
Aug. 12, 2022 Updated Fri., Aug. 12, 2022 at 9:22 p.m.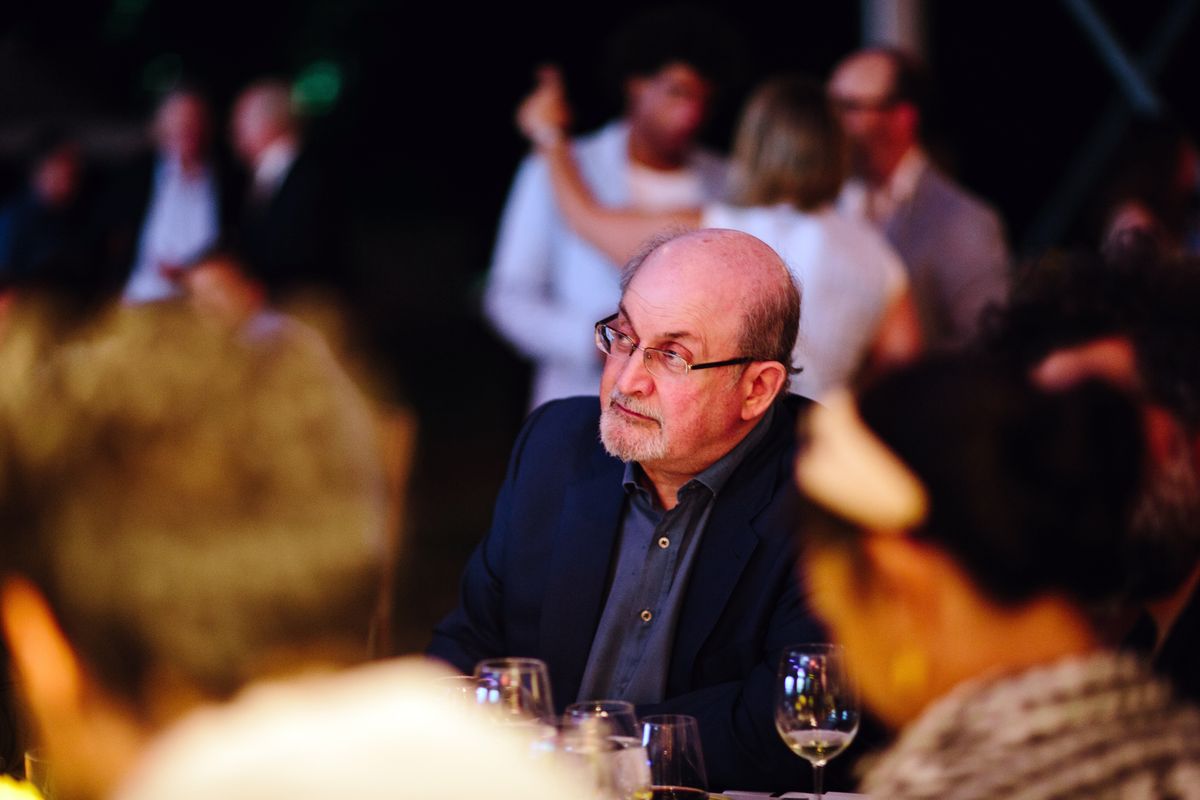 The author Salman Rushdie attends a party in East Hampton, N.Y., on Aug. 9, 2019. Rushdie was attacked Friday, Aug. 12, 2022, while onstage in Chautauqua, near Erie in western New York, according to multiple eyewitnesses and accounts on social media.   (Elizabeth D. Herman/The New York Times)
CHAUTAUQUA, New York – Salman Rushdie spent years in hiding after the leadership of Iran called for his death following the publication of his novel "The Satanic Verses." But in recent years, declaring, "Oh, I have to live my life," he reentered society, regularly appearing in public around New York City without evident security.
On Friday morning, any sense that threats to his life were a thing of the past was dispelled when an attacker rushed the stage of Chautauqua Institution, where Rushdie was scheduled to give a talk about the United States as a safe haven for exiled writers. The assailant stabbed Rushdie, 75, in the abdomen and the neck, police and witnesses said, straining to continue the attack even as several people held him back.
Rushdie was taken by helicopter to a hospital in Erie Pennsylvania, where he was in surgery for several hours Friday afternoon. Rushdie's agent, Andrew Wylie, said Friday evening that Rushdie was on a ventilator and could not speak.
"The news is not good," Wylie said in an email. "Salman will likely lose one eye; the nerves in his arm were severed; and his liver was stabbed and damaged."
Maj. Eugene J. Staniszewski of the New York State Police identified the suspect in the attack as Hadi Matar, a 24-year-old New Jersey man who was arrested at the scene.
Local journalism is essential.
Give directly to The Spokesman-Review's Northwest Passages community forums series -- which helps to offset the costs of several reporter and editor positions at the newspaper -- by using the easy options below. Gifts processed in this system are not tax deductible, but are predominately used to help meet the local financial requirements needed to receive national matching-grant funds.
Subscribe now to get breaking news alerts in your email inbox
Get breaking news delivered to your inbox as it happens.
---