UI students, Moscow community relieved but still vigilant after authorities arrest alleged killer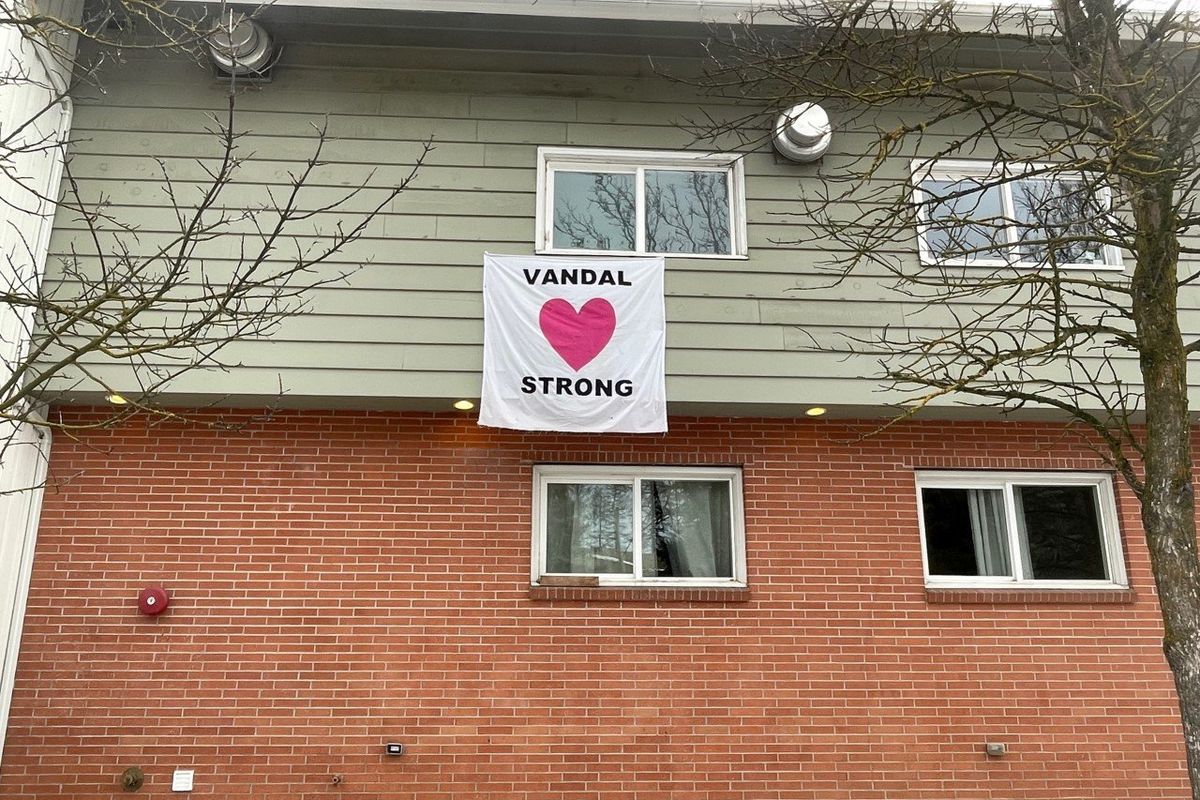 Some University of Idaho students and Moscow residents stopped going out at night and started locking their doors after the fatal stabbings of four students in mid-November. Other students left campus and returned home to family.
UI seniors Madison Mogen, 21, of Coeur d'Alene; Kaylee Goncalves, 21, of Rathdrum; junior Xana Kernodle, 20, of Post Falls; and freshman Ethan Chapin, 20, of Mount Vernon, Washington, were stabbed to death Nov. 13 at a rental home near the university's campus.
Students and residents now say they are relieved after Friday's news that a Washington State University graduate student had been arrested in connection to the killings.
"This community has suffered a lot in the past 50 days and I think this is just a little bit of relief," said Anteia Elswick, a UI student who graduated in December with a journalism degree.
Authorities arrested Bryan Kohberger, a 28-year-old WSU criminal justice graduate student, Friday in Monroe County, Pennsylvania. Latah County Prosecutor Bill Thompson said at a Friday news conference Kohberger faces four counts of first-degree murder and felony burglary for allegedly entering the King Road residence with intent to commit murder.
Elswick said many students felt extremely unsafe, and the campus emptied as students left for the safety of their homes. She said most of her classes moved online because professors left town as well.
"Nobody really felt super safe staying in Moscow," Elswick said.
She said she decided to stop walking at night.
John Wheaton, who lives in Moscow with his wife and children, said he and his family scaled back their restaurant outings as a precaution. He said they would eat out two or three times a week, but cut back to about once every other week.
"It's just a little scary just knowing that there is a threat like that so close," Wheaton said.
Elswick said people will feel a little more safe with Kohberger in custody. But Elswick said she believes people in Moscow will be more vigilant, including the next couple of UI freshman classes.
"It was definitely a special moment for me yesterday knowing that somebody had been put in custody," she said.
Mike Amerine, a part-time Moscow resident whose son attends UI, also expressed relief that police made an arrest, but said residents will feel the effects of the killings for a long time.
"I don't think they'll ever have quite the calmness that they had before," Amerine said. "There's always going to be, unfortunately, that little doubt in the mind now."
He said his wife flew up to Moscow to be with their son after the killings. Amerine said his son, who liked to walk late at night, stopped doing that.
Now, Amerine said he feels his son, who is returning to school for the spring semester, will be safe. He said the increased police and security presence in town made it extremely safe.
Those increased patrols will continue for the spring semester, which starts Jan. 11, according to an email from UI President Scott Green to students and employees.
"Additional security personnel have been added to the university's security team and local law enforcement will increase patrols on campus and in nearby neighborhoods," Green wrote.
Green told reporters at Friday's news conference the arrest was a relief to the university, community and "the extended Vandal family."
"This crime has nevertheless left a mark on our university, our community and our state," he said. "While we cannot bring back Maddie, Kaylee, Xana and Ethan, we can thoughtfully and purposefully carry their legacy forward in the work that we do… With time we will heal, we will move forward together and we will remain Vandal strong."
At Friday's news conference, Green thanked the Idaho State Police and "the highly visible security presence that brought comfort and calm to a community shocked and confused by the senseless crimes."
Counseling services are available for students during the holiday break and when classes start, according to Green's email. Classes in self-defense, vigilance, stalking awareness, healthy relationships and more, as well as the distribution of personal safety devices, will also continue.
Eli Chase and Ethan Miller, both UI students, said the university will offer some spring courses online for students who don't feel comfortable returning to campus. Chase and Miller said they are taking in-person classes and have not been worried about their safety in recent weeks.
Miller, a mechanical engineering student, grew up in Moscow and maintains it's a safe community. He said he was glad police made an arrest, in part because he hopes it stops people from jumping to conclusions.
Chase, an environmental science student, said he wished the public didn't speculate about the investigation.
"I was happy as much as you can be in a situation like that," Chase said of Kohberger's arrest.
Moscow Mayor Art Bettge said in a statement that he hoped the arrest started to provide answers to the "senseless act."
"I hope this arrest and subsequent criminal justice system process will begin to provide comfort and closure to the victim's families, our community, and the nation," Bettge wrote.
Kohberger was arraigned Friday before a Magisterial District Court judge and is held in Monroe County Correctional Facility without bond.
He is scheduled for an extradition hearing Tuesday in Pennsylvania, but the Monroe County Public Defender's Office said in a news release that Kohberger intends to waive the hearing and "expedite his transport to Idaho."
Elswick said the arrest allowed victims' families to start the healing process.
"On and off yesterday, I was just crying because I just can't imagine what the families are going through and what close friends are going through," she said.
---