News > Crime/Public Safety
Snow blankets the Inland Northwest on Monday morning; strong winds and cold up next
UPDATED: Mon., Feb. 21, 2022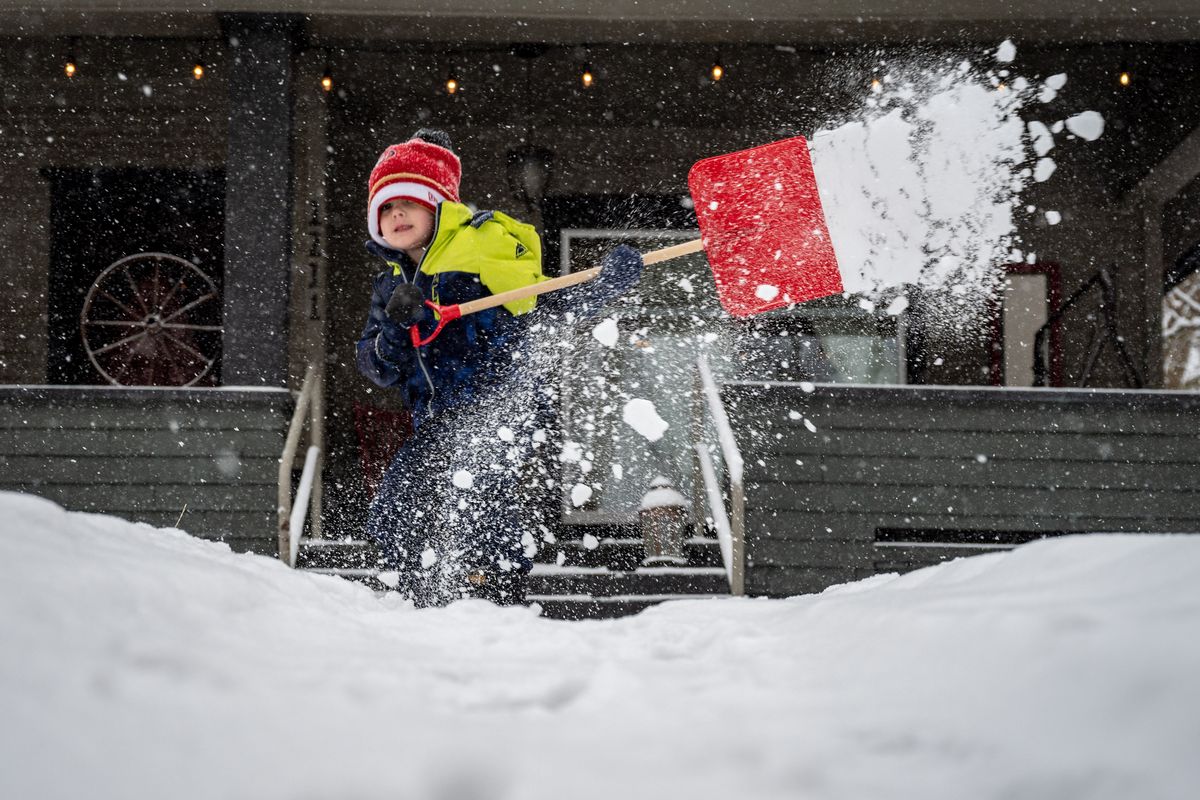 Ari Apfelbaum, 4, helps clear the front walkway of snow at his family's home on West 17th Avenue on Monday while his dad, Jordan, shoveled the sidewalk. (COLIN MULVANY/THE SPOKESMAN-REVIEW)
Snow blanketed the Inland Northwest on Monday morning as a storm brought as much as 7.5 inches to some areas.
The storm moved in early Monday with snow starting to fall at about 5 a.m., said Steve Bodnar, meteorologist with the National Weather Service in Spokane.
Less than an inch fell on much of the West Plains while more southern areas such as Rockford had 5 inches of snow as of 7 a.m., Bodnar said. By Monday evening, the Rockford area ended up with around 7.5 inches, while the Spokane International Airport recorded 3.7 inches.
Most places in and around the Spokane area received 2 to 4 inches Monday, according to the National Weather Service .
Snow continued to fall until about 1 p.m. Monday as the storm system pushed west and southwest.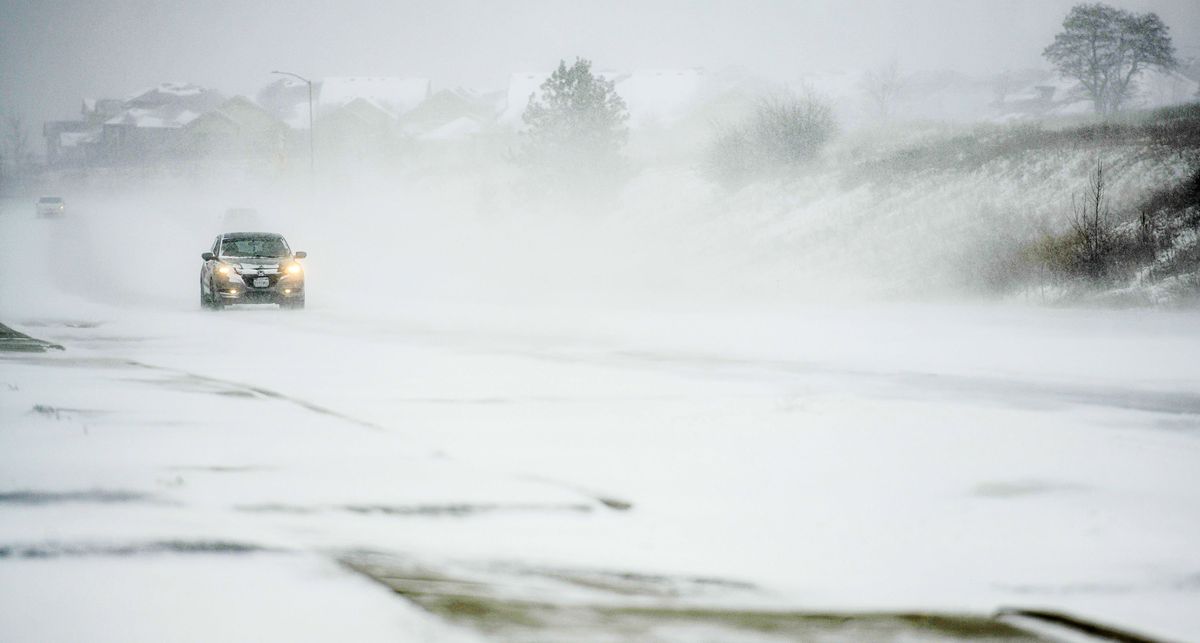 Drivers brave the drifting and blowing snow on Appleway Rd. in Liberty Lake on Monday, Feb. 21, 2022. (Kathy Plonka/The Spokesman-Review)
Strong winds with gusts of up to 35-45 mph were predicted into Tuesday, Bodnar said.
The low temperature was predicted to be about 10 degrees overnight Monday, but strong winds were expected to make it feel even colder.
"Those wind chills are going to be below zero," Bodnar said Monday.
Tuesday likely will be cold and sunny with no new precipitation. The high temperature was forecast to be in the low to mid-20s. Overnight on Tuesday, the temperature is expected to fall into the single digits. The sunshine likely will melt much of the snow on area roads, Bodnar said.
The rest of the week was forecast to be cold with temperatures slowly rising as the week goes on, he added.
Local journalism is essential.
Give directly to The Spokesman-Review's Northwest Passages community forums series -- which helps to offset the costs of several reporter and editor positions at the newspaper -- by using the easy options below. Gifts processed in this system are not tax deductible, but are predominately used to help meet the local financial requirements needed to receive national matching-grant funds.
Subscribe now to get breaking news alerts in your email inbox
Get breaking news delivered to your inbox as it happens.
---