News > Military
Joint Chiefs chairman and Marine Corps chief have COVID-19
UPDATED: Mon., Jan. 17, 2022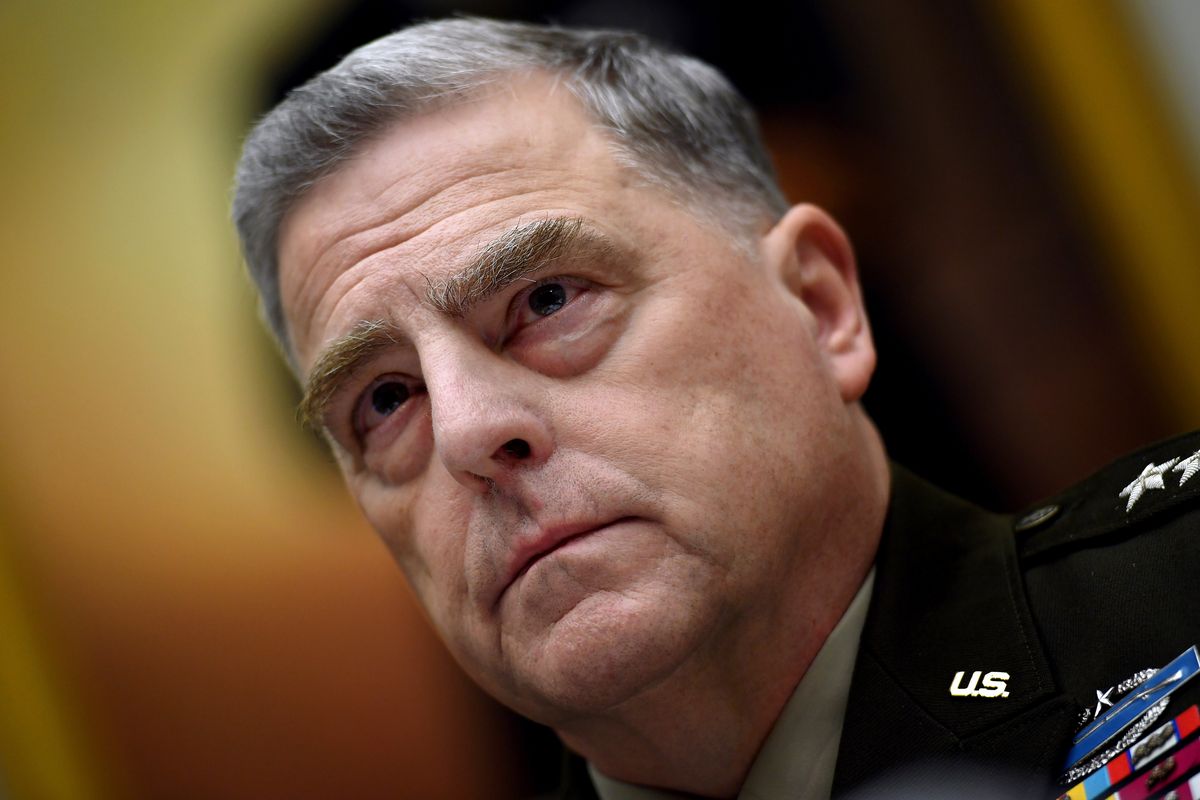 FILE - Gen. Mark Milley, chairman of the Joint Chiefs of Staff, listens during a House Armed Services Committee hearing on the conclusion of military operations in Afghanistan, Sept. 29, 2021, on Capitol Hill in Washington. Milley has tested positive for COVID-19 and is experiencing very minor symptoms, a spokesperson said Monday. (Olivier Douliery)
Associated Press
WASHINGTON – Joint Chiefs of Staff Chairman Gen. Mark Milley has tested positive for COVID-19 and is experiencing very minor symptoms, a spokesperson said Monday. The Marine Corps said its commandant, Gen. David Berger, also has COVID-19.
Milley, who has received the vaccine and a booster shot, tested positive on Sunday, Joint Chiefs spokesperson Col. Dave Butler said in a statement. Milley was isolating himself and working remotely from a location where he can perform all his duties, Butler said.
The Marine Corps said in a statement that Berger also tested positive, giving no other details except to say his ability to work is unaffected. Other Joint Chiefs of Staff members tested negative, Butler said.
Milley's most recent contact with President Joe Biden was on Wednesday at the funeral of Gen. Raymond Odierno, who died of cancer in October.
Milley, 63, tested negative several days before the contact with Biden and every day after until Sunday, the Joint Chiefs statement said.
Earlier this month, Defense Secretary Lloyd Austin said he had tested positive for COVID-19 and was experiencing mild symptoms while quarantining at home. Austin, who said he was fully vaccinated and received a booster in October, tested negative about a week later.
Local journalism is essential.
Give directly to The Spokesman-Review's Northwest Passages community forums series -- which helps to offset the costs of several reporter and editor positions at the newspaper -- by using the easy options below. Gifts processed in this system are not tax deductible, but are predominately used to help meet the local financial requirements needed to receive national matching-grant funds.
Subscribe now to get breaking news alerts in your email inbox
Get breaking news delivered to your inbox as it happens.
---