Marketing > Sponsored
College enrollment is lowest in decades
Financial aid programs can help students enroll and stay in school.
Wed., Jan. 19, 2022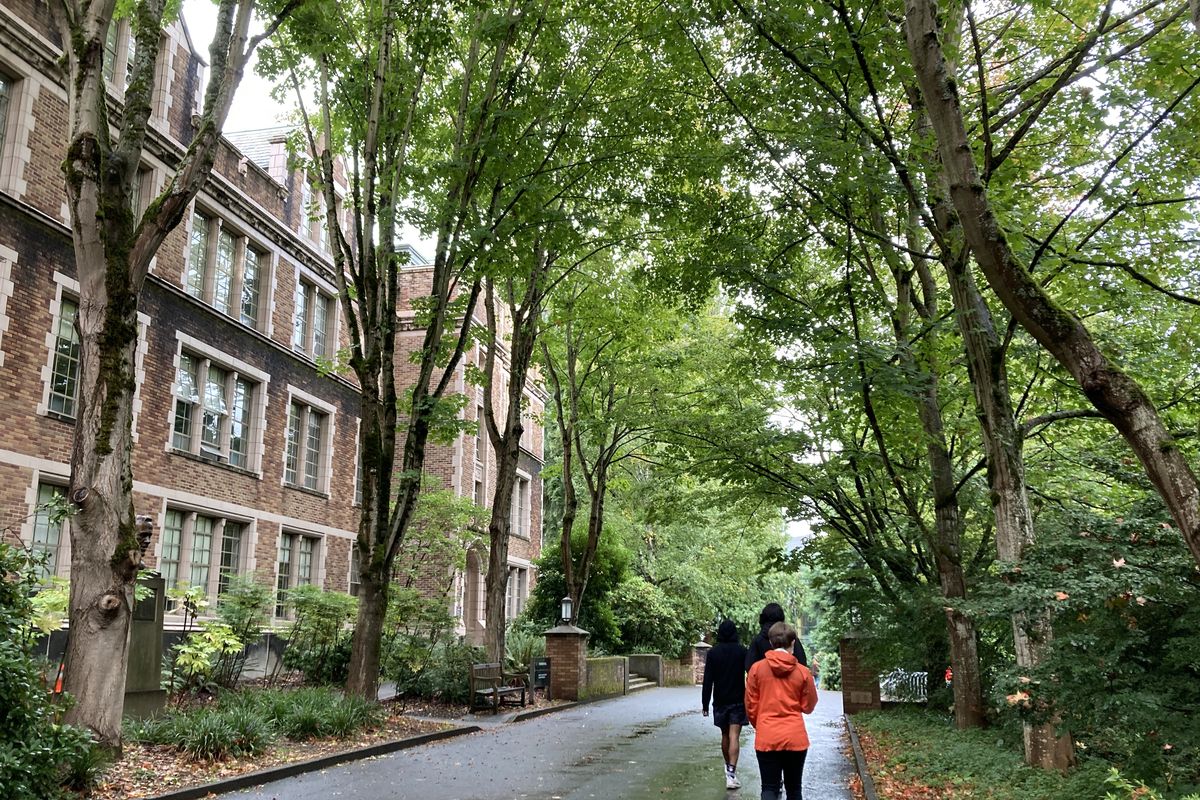 College Promise Coalition is focusing helping students succeed. (Courtesy College Promise Coalition)
College enrollment is lowest in decades. Financial aid programs can help students enroll and stay in school.
New data released this month from the National Student Clearinghouse shows that more than 1 million fewer students are now enrolled in college compared to before the pandemic. Undergraduate enrollment has fallen over 6% nationally since fall of 2019 – the largest two-year decrease in over 50 years.
In Washington state, the decrease is even more dramatic: 13% fewer students went directly to college after high school in 2020 compared to 2019.
Meanwhile, an increasing number of jobs are requiring postsecondary education or training. In Washington, 70% of job openings over the next five years will require a postsecondary credential.
How is Washington responding to this gap? There's the Washington College Grant, the financial aid program for students from low-income backgrounds that is among the most generous in the country. Career Connect Washington, an initiative launched in 2017, helps students find and enroll in a variety of career pathways.
But more could be done to boost Washington student enrollment and credential completion, especially as the COVID-19 pandemic continues. Students say that additional support – from expanded financial aid to career counseling programs and more – are essential to their success.
"I don't think that I would have stayed in college without the support that I received," says Asha Douglas, a student at Gonzaga University who is on track to graduate this year. Asha, who was enrolled at the height of the pandemic, credits a combination of financial aid, counseling, and access to mentors for her continued success. She says that many of her peers who did not have the same support system struggled or even left school as a result.
"Their support system just wasn't good enough and so they decided to leave. No one should be forced to say that they can't go to college if they want to go, so I really hope that those opportunities can be expanded to help as many students as possible."
Ethan Horton, a student at Peninsula College earning his associate's degree in welding, is another student who says his education was made possible by the supporhttps://collegepromisewa.orgt available to him. He says that because of financial aid, "I never have to worry about if I will be able to pay for textbooks, or am I going to have to skip out and be late on rent?"
"Financial aid is really helping the underdogs of society to achieve what they want to do and break that cycle of poverty," Ethan says.
To find out how Washington can help students succeed, visit Collegepromisewa.org
Local journalism is essential.
Give directly to The Spokesman-Review's Northwest Passages community forums series -- which helps to offset the costs of several reporter and editor positions at the newspaper -- by using the easy options below. Gifts processed in this system are not tax deductible, but are predominately used to help meet the local financial requirements needed to receive national matching-grant funds.
Subscribe now to get breaking news alerts in your email inbox
Get breaking news delivered to your inbox as it happens.
---