News > Business
Heavily GOP Idaho county urges voters to use absentee ballots, gets some negative replies
Sun., Oct. 9, 2022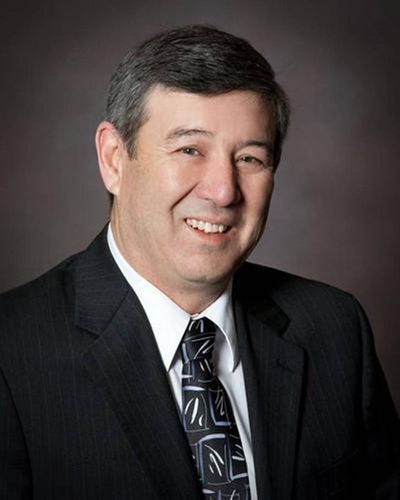 Since the 2020 presidential election, many Republican candidates and elected officials across the country have tried to cast doubt on election integrity, perpetuating debunked claims that there was widespread voter fraud.
Lt. Gov. Janice McGeachin, an unsuccessful candidate for governor in the May Republican primary, called on all 50 states to audit their elections, according to previous Idaho Statesman reporting. Rep. Dorothy Moon, R-Stanley, who lost in her bid for secretary of state in the primary, said there are "election integrity issues" in Idaho. Moon in July was elected chair of the Idaho GOP.
One target of the unsubstantiated allegations has been absentee voting, or voting by mail. Former President Donald Trump and some of his well-known supporters, such as MyPillow CEO Mike Lindell, claim that too much voting by mail leaves elections more susceptible to fraud. (Trump himself voted by mail in Florida's 2020 GOP presidential primary).
Ahead of the November midterm election, though, the Canyon County Elections Office is telling the county's overwhelming red, Trump-friendly voters – not a single Democrat has filed to run for county office – to request and vote absentee to avoid potentially long lines at the polls on Election Day.
On Friday, Sept. 30, the county issued a statement on Facebook "strongly encouraging voters to consider voting absentee."
The post drew many negative comments, ranging from "always vote in person" to "Absentee ballots … should only be used for those that truly have a difficulty with getting to the polls. Keep voter fraud away … vote in person!"
Facebook user Mark Eaton wrote, "I HATE absentee voting for all except our military! It's been used for decades as a convenient way to vote fraudulently. If you're out of town or incapacitated for whatever reason and you cannot make it to the polls on Election Day, then you just can't vote. Simple!"
Eaton also called on Canyon County Clerk Chris Yamamoto, a Republican, to "stop with the excuses. And stop encouraging these voting methods that encourage fraud!"
In an interview with the Statesman, Yamamoto said people are pushing "a false narrative" with talk about fraudulent voting.
"We work very hard in this office, as does the rest of the state, to ensure that we have election integrity in all ways," Yamamoto said Wednesday.
The reason he is pushing voters to request absentee ballots is because the county is struggling to find polling locations and enough poll workers, he said, which could lead to backups on Nov. 8.
The May primary election brought long lines to Canyon County, Yamamoto said, with the average wait time being 30 minutes.
Some lines were even longer, said Haley Hicks, the county election supervisor, including those at Middleton Middle School and the O'Connor Field House in Caldwell. The county has added more polling locations in Middleton and Caldwell in response.
"The more people that you can get not in a line on Election Day, the better for the voters," Yamamoto said.
Loss of polling locations, veteran poll workers
The elections office lost polling locations because of the COVID-19 pandemic. Hicks said some schools have congestion issues and don't want the added traffic of voters on Election Day. Churches and other locations became home to day care centers during the pandemic and have kept up that service, leaving them out as polling places, she said.
Canyon County has 28 polling locations for Nov. 8, Hicks said. Even if it had more, the office wouldn't have enough poll workers to staff them.
The county lost two veteran poll-worker teams who told the office they faced abuse from voters during the May primary, Yamamoto said.
"They said they're not willing to take that again," he said.
On Thursday, the county is scheduled to hold an orientation for 106 poll workers who have signed up for November's election. Yamamoto said he guesses at least half of them won't show up beyond the orientation.
The reason it is so hard to recruit poll workers is tough to pinpoint, Yamamoto said. It could be growing tension over elections brought about by conspiracy theories, voters taking out frustration on poll workers or the general hiring problems everyone has faced over the past two years, he said.
Another reason Yamamoto is concerned with long lines in November is the length of the ballot. It is four pages long, compared with the two-page May primary ballot, so voting won't go as quickly.
'People need to trust elections'
Canyon County voters can request an absentee ballot at voteidaho.gov or download a request form at canyoncounty.id.gov/elections. The downloaded form must be completed and returned to the Elections Office no later than 5 p.m. on Friday, Oct. 28. That day is also the deadline to request an absentee ballot at voteidaho.gov.
Completed absentee ballots must be returned to the Canyon County Elections Office no later than 8 p.m. on Tuesday, Nov. 8.
Yamamoto said that if people don't trust the mail, they can drop off their absentee ballots at the elections office at 1102 E. Chicago Street in Caldwell.
Voters can check the status of their absentee ballot at voteidaho.gov, where they can see whether it has been received and counted.
The county's push with voters has worked, Hicks said. It received 1,000 requests for absentee ballots last weekend.
"People need to trust elections. That is imperative," Yamamoto said. "If you can't trust your elections, why vote?
"So we make every effort and in this state – not only Canyon County – we make every effort to be open, transparent and run a secure election."
Local journalism is essential.
Give directly to The Spokesman-Review's Northwest Passages community forums series -- which helps to offset the costs of several reporter and editor positions at the newspaper -- by using the easy options below. Gifts processed in this system are not tax deductible, but are predominately used to help meet the local financial requirements needed to receive national matching-grant funds.
Subscribe now to get breaking news alerts in your email inbox
Get breaking news delivered to your inbox as it happens.
---