Sports
A Grip on Sports: The end of the Cougars' defeat Saturday was easy to see, hard to watch and a lot to digest
Sun., Sept. 25, 2022 A GRIP ON SPORTS • Last night we thought about writing this morning about a certain derogatory term in conjunction with Washington State football. But someone else had already attacked that angle, so there was no way we were going to pile on. Instead, we will try to explain what happened in Pullman, mainly around 4:30 Saturday afternoon.
•••••••
• We said "try." Not sure we can. Except to point out two key elements in Oregon's remarkable 44-41 comeback over the Cougars.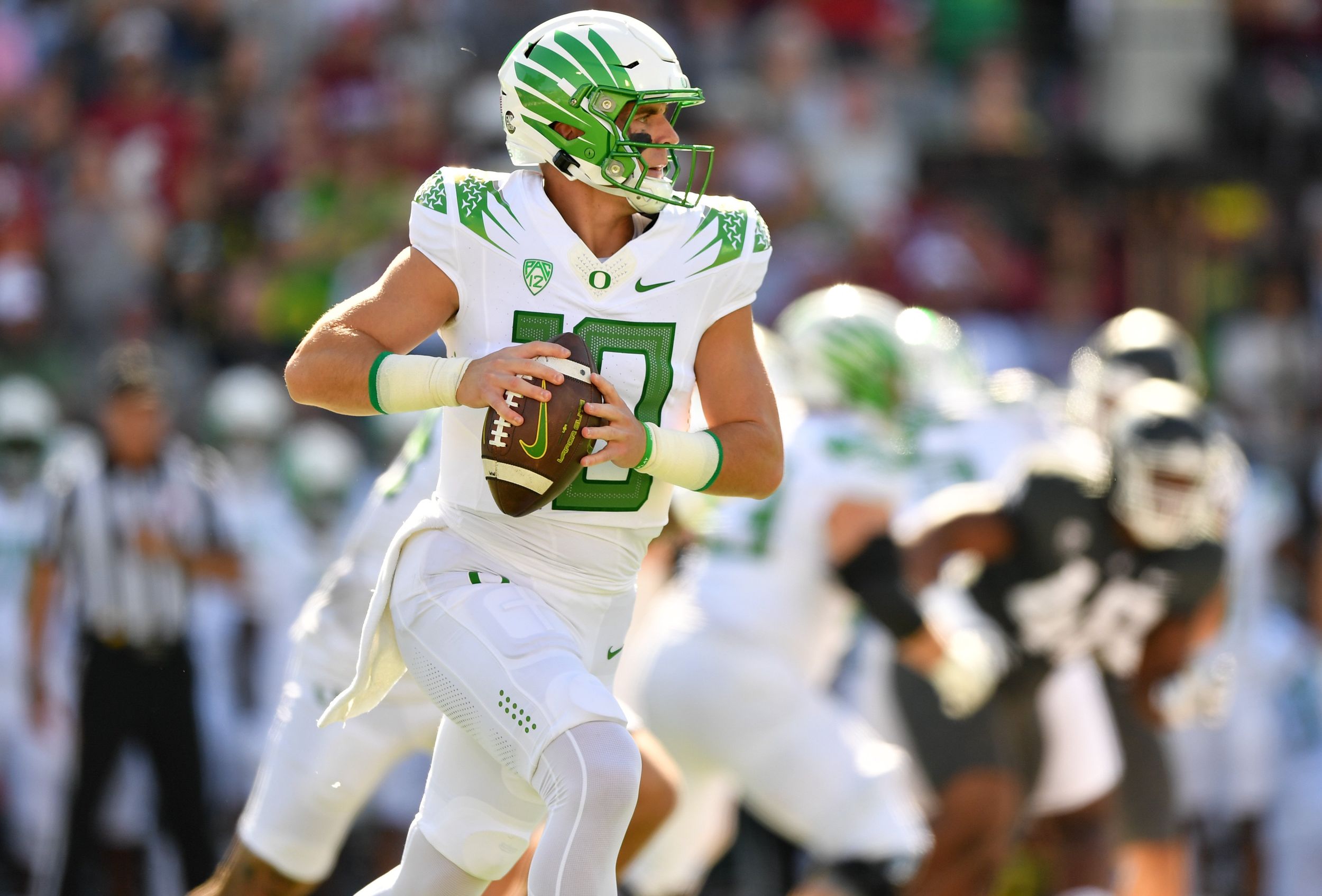 One is simple. The Washington State defensive pressure just didn't exist. The other is bit more complex, and we'll get to it in a second.
Ron Stone Jr. had two tackles. Brennan Jackson? Three, with one quarterback hurry. Neither outstanding edge rushers really put any pressure on Duck quarterback Bo Nix. The only way WSU could get the transfer from Auburn off his spot was to bring extra men, often from the secondary.
That left the back end, especially the safeties, vulnerable. And, with strong safety Jordan Lee out with an injury, that group was a little short-handed. It's never good to have your top two tacklers be your starting safeties. But that was the case, as Sam Lockett III and Jaden Hicks split 22 tackles.
The key defensive stat? Sacks. WSU had none. That is not a typo.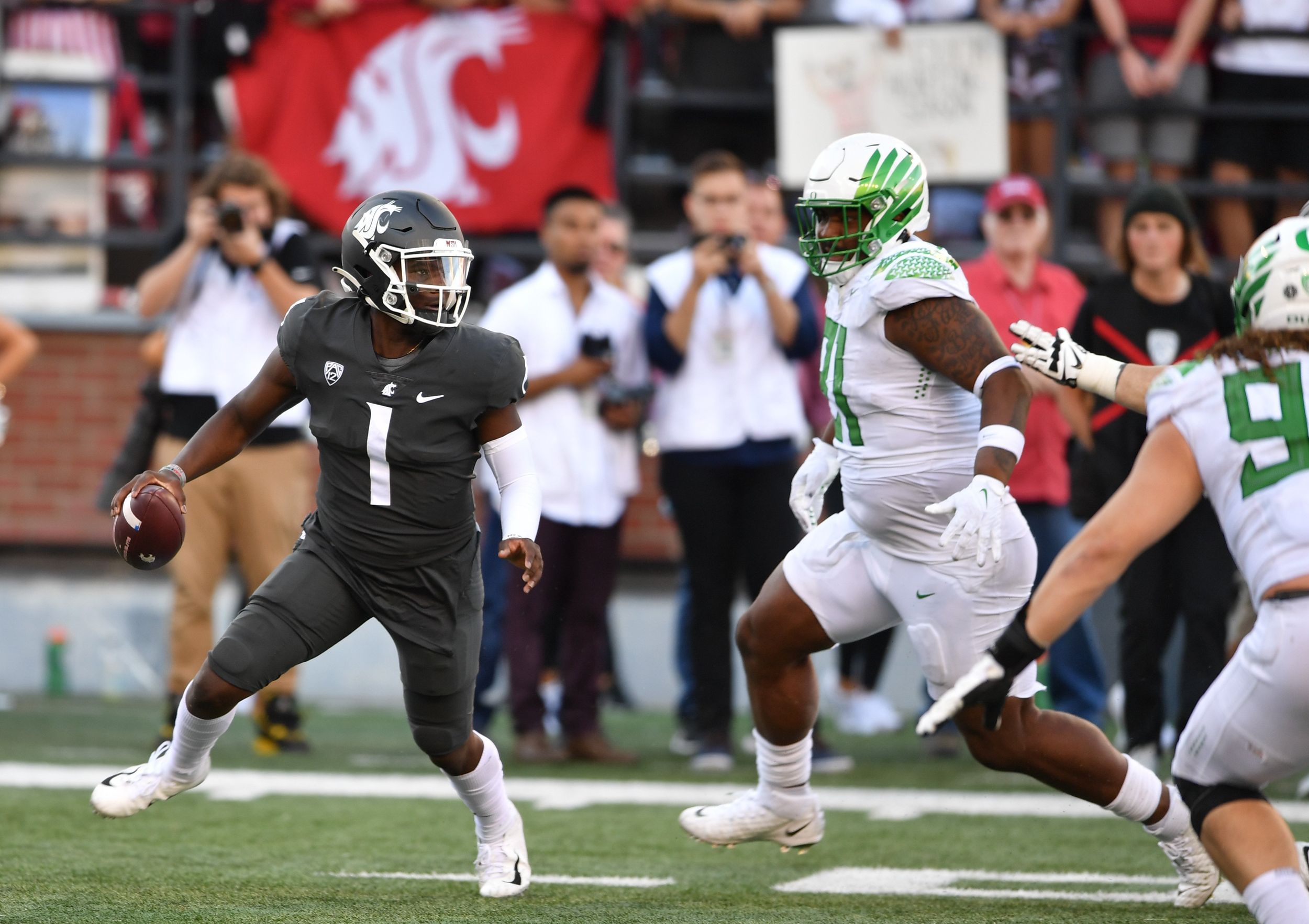 On the other side of the ball, if Ward didn't get rid of the ball quickly he had to move, a lot, to avoid the rush. Oregon had four sacks, 11 tackles for loss and stymied the Cougar running game.
That last part was especially hurtful late in the game when WSU needed to run clock, if possible, and salt away its lead. It couldn't, even with Ward's feet in the mix.
The Ducks dominated the line of scrimmage. And that was where the game was decided.
• Maybe if Lee had been healthy, the outcome would have been different, even with the Oregon advantage up front. The Cougar defense is better than it's been but, as often happens in Pullman, the fall off between first and second string is more pronounced for Washington State.
Teams like Oregon, Utah and USC and even Washington can lose a four-star talent and replace them with another four-star. That doesn't happen in many spots for the Cougars. Health matters. Saturday it showed as Oregon receivers continually took advantage of WSU breakdowns in the secondary. The most egregious example, of course, was the 50-yard game winner when, once again, a Duck got free deep over the middle. But there were more. Lots more.
• Before we get to the links, including one to what we spent our late afternoon writing yesterday, we want to pull back the curtain a little bit. And talk about how a late change in fortune changes everything for us.
Our TV Take in this morning's paper, written during the Cougars heartbreaking defeat, held the potential for being a lot better. But, like WSU, we rewrote the script late and the outcome wasn't as enjoyable for Coug Nation. Or us.
Like all newspaper products, the TV Take has a deadline. It's somewhat amorphous, but is basically as soon as possible after the game ends. We take that to heart. As the game plays out, we're writing. Furiously. Trying to put enough words in the software so that the last few minutes can be spent polishing.
Our original point yesterday was simple. We are on a trip – hey, when you are retired September is a great time to visit family – in California, so finding a place to cover the WSU game wasn't as easy as at home. But, like the Cougars, we found a way to overcome adversity and shock the world. Well, not that dramatic, but you get the picture.
The entire first part of the column reflected that. Until it didn't. The late collapse meant a massive re-write. Detonate the first part, blow up another section and rebuild it all. After the long touchdown pass put Oregon ahead, rewrite. After Cam Ward's ill-advised screen pass, rewrite. After the last-second touchdown, rewrite again.
The final product resembled Frankenstein's monster a bit, assembled from dead parts re-animated to make something that lumbered into your homes. And, like Gene Wilder, we hoped it could dance without burning down the building.
The original piece? It is, to quote another movie from a long-lost era, as dead as Julius Caesar.
•••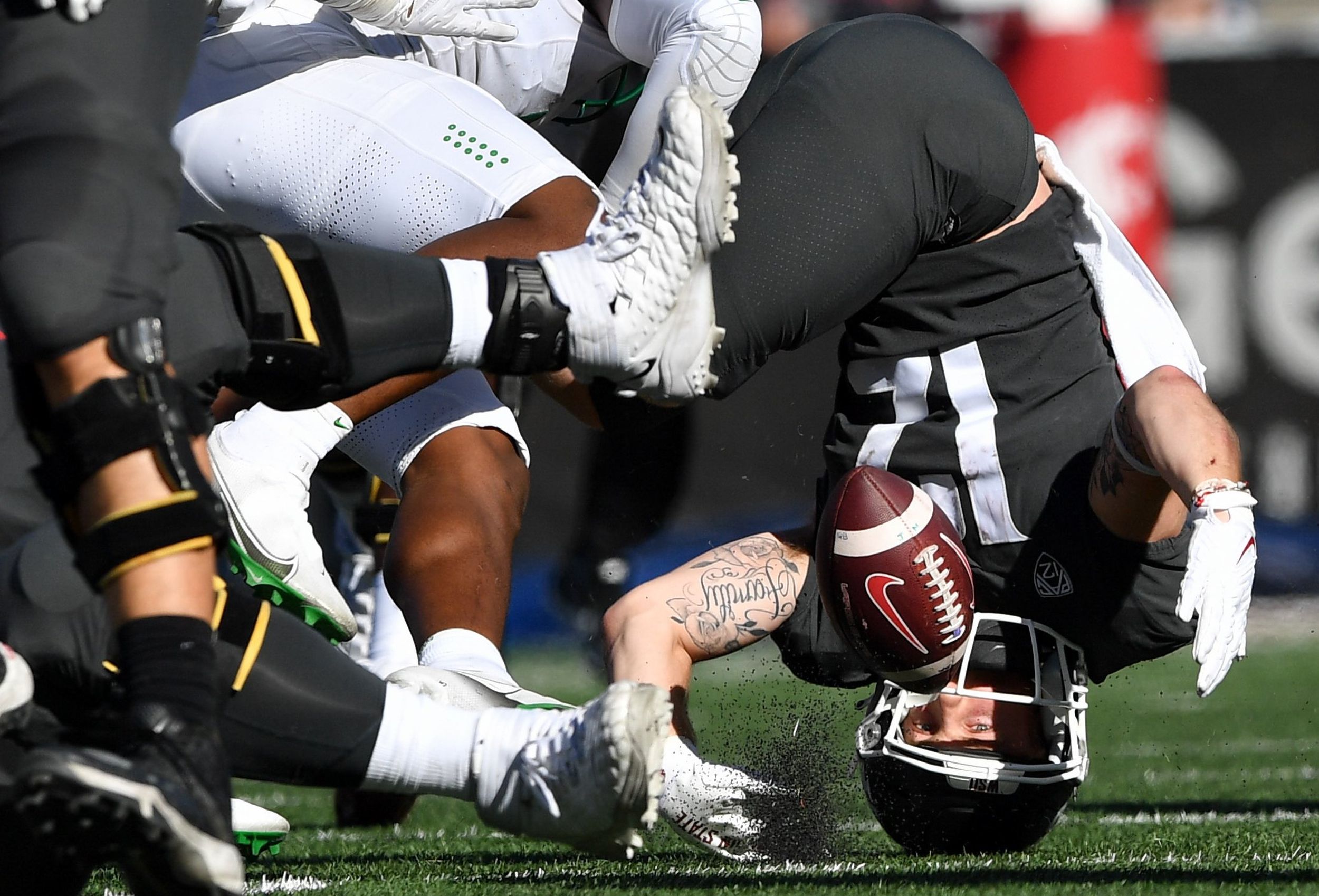 WSU: The coverage was excellent as always, with Colton Clark handling the game story, a piece on injuries and another one on how the Cougars, and the Pac-12, honored late Oregon tight end Spencer Webb, who died in a rock-climbing fall. … Theo Lawson, who was the WSU beat writer before Colton, has a story on the defensive issues and another on the officials losing track of the downs. … Jacob Thorpe, the beat writer before Theo, has a column focused on what the Cougars proved. … The beat writer, once removed, before Jacob, has a TV Take. … Tyler Tjomsland has the photo gallery. … The folks in the office put together a recap with highlights. … The Times' Matt Calkins traveled to Pullman and referenced a pejorative phrase in his column. He wasn't the only one. … The folks from Portland and Eugene covered the game as well, including the postgame media conferences from the coaches. … Elsewhere in the Pac-12 and college football, Jon Wilner has his usual Mercury News Saturday night report. … The night's best game was in Corvallis, where No. 7 USC scored late to hand Oregon State its first loss, 17-14. Alex Grinch's defense bailed out the usually potent Trojan offense with four interceptions of Chance Nolan. The Beavers are good but came up just short. … Washington raised its record to 4-0 with a 40-22 home win over Stanford. The Huskies dominated Stanford up front, sacking the Cardinal quarterbacks often. … UCLA fired Karl Dorrell once. Saturday, the Bruins blew out Dorrell's current team, Colorado, 45-17 as Buffalo fans chanted for his firing. Dorrell shook things up to no avail. … Utah showed Arizona State fans the former coach may not have been the problem, blowing out the Sun Devils 34-13 in Tempe. The Utes lost a key offensive player to injury however. … California, the WSU opponent next week, unveiled a breakout star at running back, and ran over visiting Arizona 49-31. The Bears also picked up a week-too-late apology.
Gonzaga: Joel Ayayi is no longer with the Orlando Magic. Jim Meehan has that story. … The Bulldogs honored former All-American tennis player Sophie Whittle yesterday. Jordan Reed was at the ceremony and has this story.
EWU: A couple of key turnovers, both debatable but not overturned by replay, had the Eagles shaking their head after Saturday's 38-35 loss to No. 4 Montana State in Cheney. Dan Thompson and Jesse Tinsley were at Roos Field. Dan has the game story and a notebook. Jesse has a photo report. … We can also pass along coverage from Bozeman. … Elsewhere in the Big Sky, Sacramento State traveled to Colorado State and won 41-10 in a matchup of a good FCS school and a not-so-good FBS one. … Montana showed why it is ranked No. 2 in the FCS polls by rolling visiting Portland State 53-16. … Weber State out-fought host UC Davis for a 17-12 victory. … Northern Colorado took advantage of Idaho State's errors to hand the visitors a 35-14 defeat.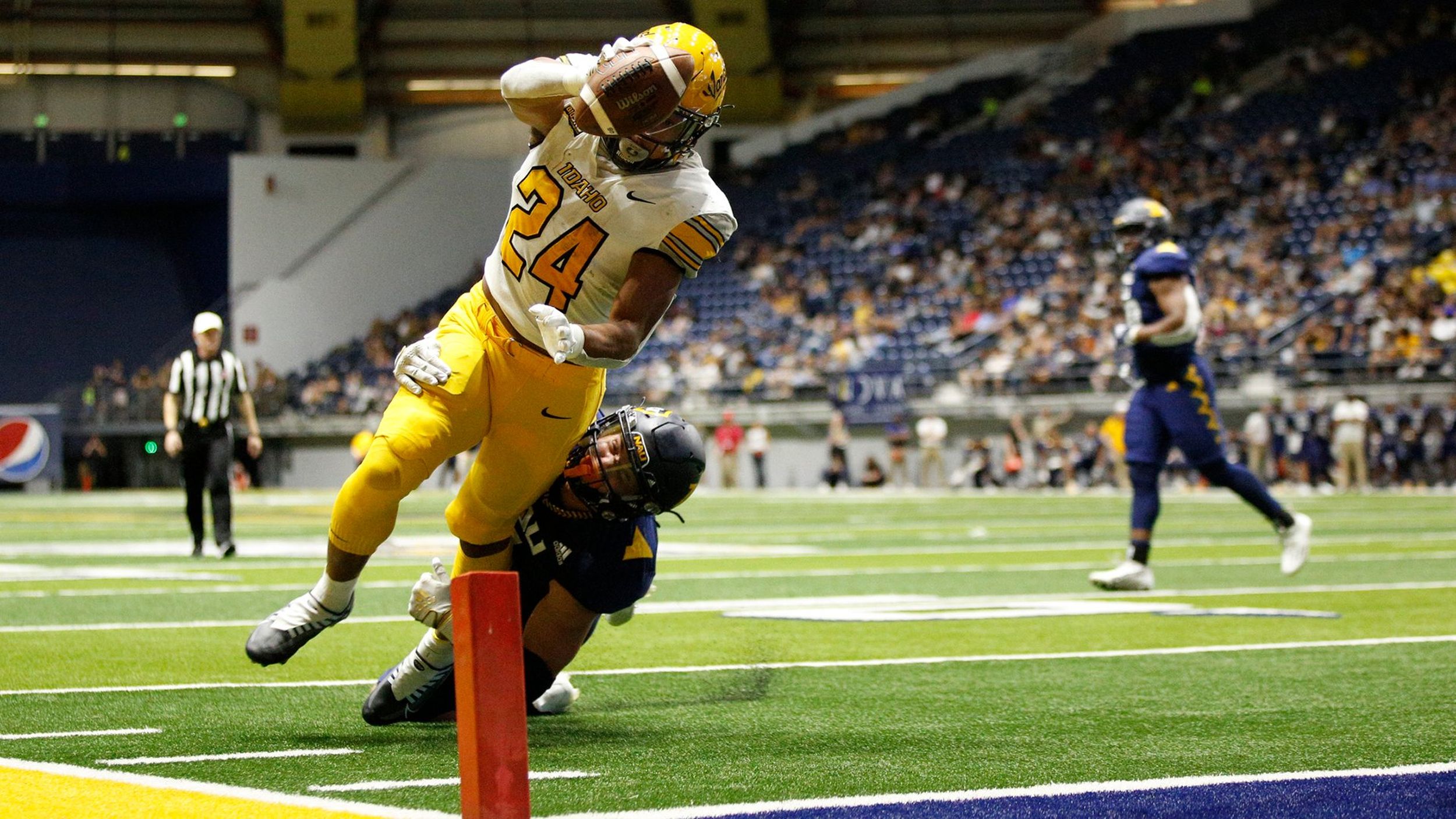 Idaho: The Vandals traveled to Flagstaff, held Northern Arizona scoreless in the second half and headed home with a 27-10 conference-opening victory.
Preps: Dave Nichols has a roundup of Saturday's action.
Chiefs: Make it two consecutive wins in Victoria. Spokane is 2-0 to start the WHL season after a 5-4 win in Canada.
Seahawks: Must-win? Or must-lose? It depends on what your goals are. … Kenneth Walker III will be able to play today. … Will Geno Smith be given more freedom?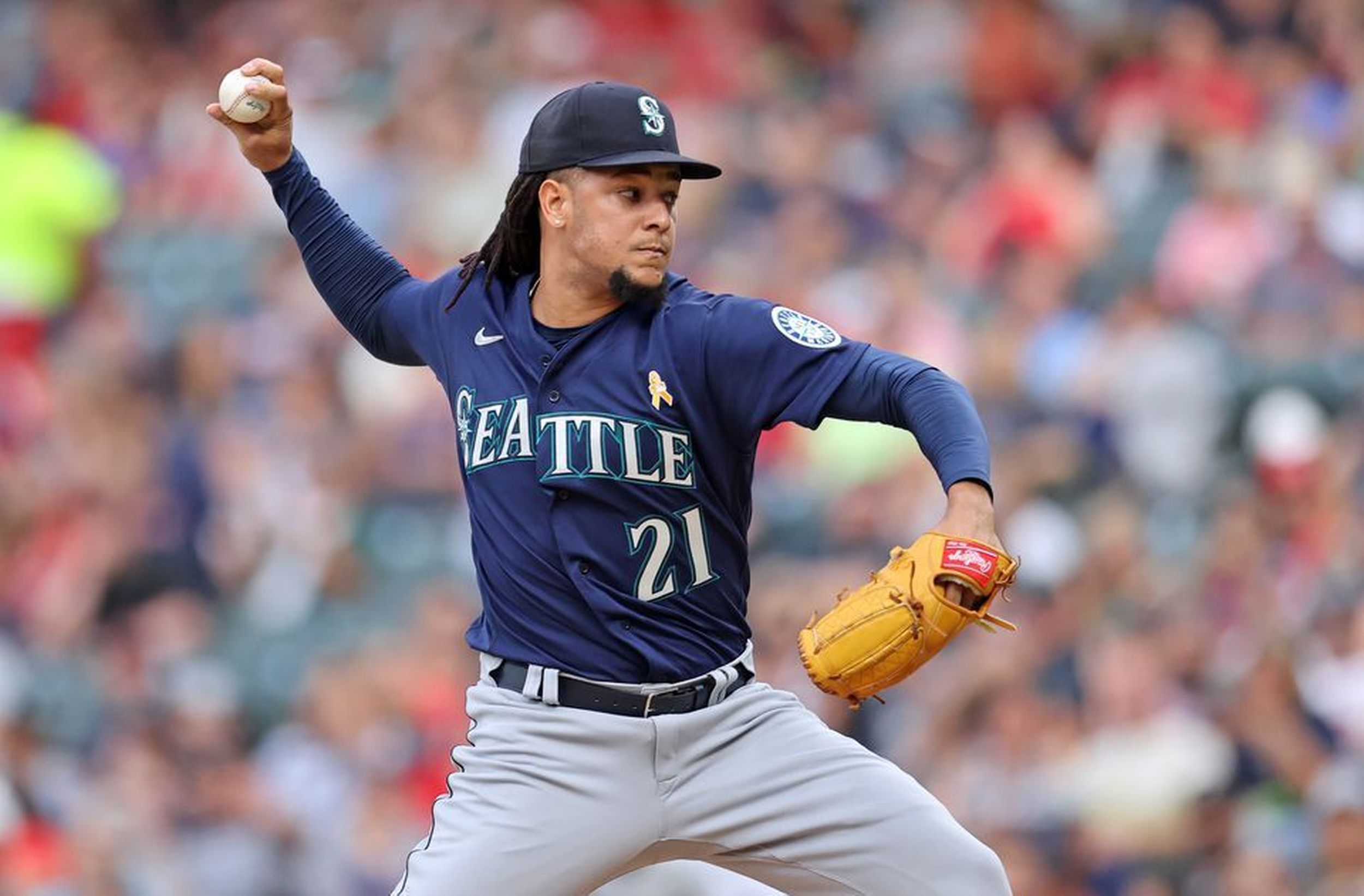 Mariners: Is Cal Raleigh the M's MVP? He certainly was yesterday and, if Seattle ends up making the postseason, he might receive our non-existent vote. Then again, we almost always vote for catchers. Raleigh, off the bench, drove in three runs against the Royals as Seattle picked up a much-needed 6-5 victory. … The biggest news, however, came before the game, when Seattle announced a contract extension with Luis Castillo.  
•••       
• We hope it is clear tonight. We want to drive somewhere in the middle of nowhere, lie down and look at the star-studded skies. Take a few deep breaths, forget the world for a while and just enjoy the beauty of it all. Until later …
Local journalism is essential.
Give directly to The Spokesman-Review's Northwest Passages community forums series -- which helps to offset the costs of several reporter and editor positions at the newspaper -- by using the easy options below. Gifts processed in this system are not tax deductible, but are predominately used to help meet the local financial requirements needed to receive national matching-grant funds.
Subscribe to the sports newsletter
Get the day's top sports headlines and breaking news delivered to your inbox by subscribing here.
---