Sports
A Grip on Sports: Ray does what he has done way too often since joining Seattle as the M's (and fans) lose
Sat., April 1, 2023 A GRIP ON SPORTS • Back in 2001, we were part of a group of folks who held Mariners season tickets. Four seats in an area where seats don't exist anymore. The 10 or so games we traveled across the mountains to watch were special in one weird way. It seemed as is every time we packed up the family truckster and made the trek, we were treated to the Paul Abbott experience.
•••••••
• If winning is the goal, Abbott did his job for the M's that year. Everyone did, of course, as they won 116 regular season games, tying for most ever, and every pitcher on the staff, except closer Kaz Sasaki, had a winning record.
But it was the way Abbott went about building his 17-4 mark that killed us, sitting down the left-field line with two teenagers to feed. Statistics show he was the slowest-working pitcher since Tungsten Arm O'Doyle of the 1921 Akron Groomsmen. And, as every baseball historian knows, that's glacier slow.
We're not just talking about things a pitch clock could fix, though that was part of it. He just never seemed to like to challenge hitters. A nibble here, a nibble there and before you knew it Abbott was in trouble. That he either wiggled out of it or the Mariners scored 11 runs to get him a win in a five-inning, 111-pitch, four-run outing was immaterial.
He was a chore to watch.
Fast forward to 2023. With these M's holding similar expectations as that group. World Series expectations. They have one pitcher those Mariners didn't. A true ace. A dominator. Luis Castillo, a get-it-and-throw-it-by-you sort of guy. A right-hander who is nearly impossible to square up. And someone who seems to fit right in with the new normal.
The antithesis of this team's Abbott: Robbie Ray.
The contrast is as stark as barium-sulfate. It was on display Friday night at T-Mobile as Ray, the 2021 American League Cy Young winner, made his first start of the year.
It was cold again, but there was the iconoclastic Ray, on the hill without sleeves, ready to throw strike one and strike two to just about anyone. Then nibble. And nibble some more. Always, it seems, in the pursuit of the perfect strike out pitch. That never came Friday.
It was excruciating to watch. The left-hander just didn't have it. Sort of like most of last season when he went from Toronto's ace to the M's free-agent disappointment, his earned run average almost a run higher and every other key metric also worse than the year before.
Last night might have been excusable except Ray never seemed comfortable on the mound for whatever reason. If it is the pitch clock, we get it. After a decade in the bigs, Ray is having to get used to something new. But we think it is something else.
His troubles last season led him to experiment with new pitches. He spent the year in pursuit of the perfect strike out pitch. We get that too. His most successful seasons have come when he's been his best getting Ks. There is a correlation. But in his chase, he seems to have lost the ability to get quick outs. To speed the game up. To breeze into the sixth or seventh with 90 pitches, a total he reached in the fourth inning Friday.
It was hard to watch. And it isn't a winning formula. For the M's to reach their goals this season, Ray has to be decent. Not great. Not dominating. With Castillo, Logan Gilbert and, possibly, George Kirby, Seattle has starting pitchers capable of that. The two left-handed starters, Ray and Marco Gonzales, just have to get outs and not over tax the bullpen.
Come to think of it, that was Abbott's role on the 2001 team as well. Somehow, despite leading the staff in walks, wild pitches and concessions sold, he did it.
Ray couldn't last night. Now the question becomes, will he over the next six months?
•••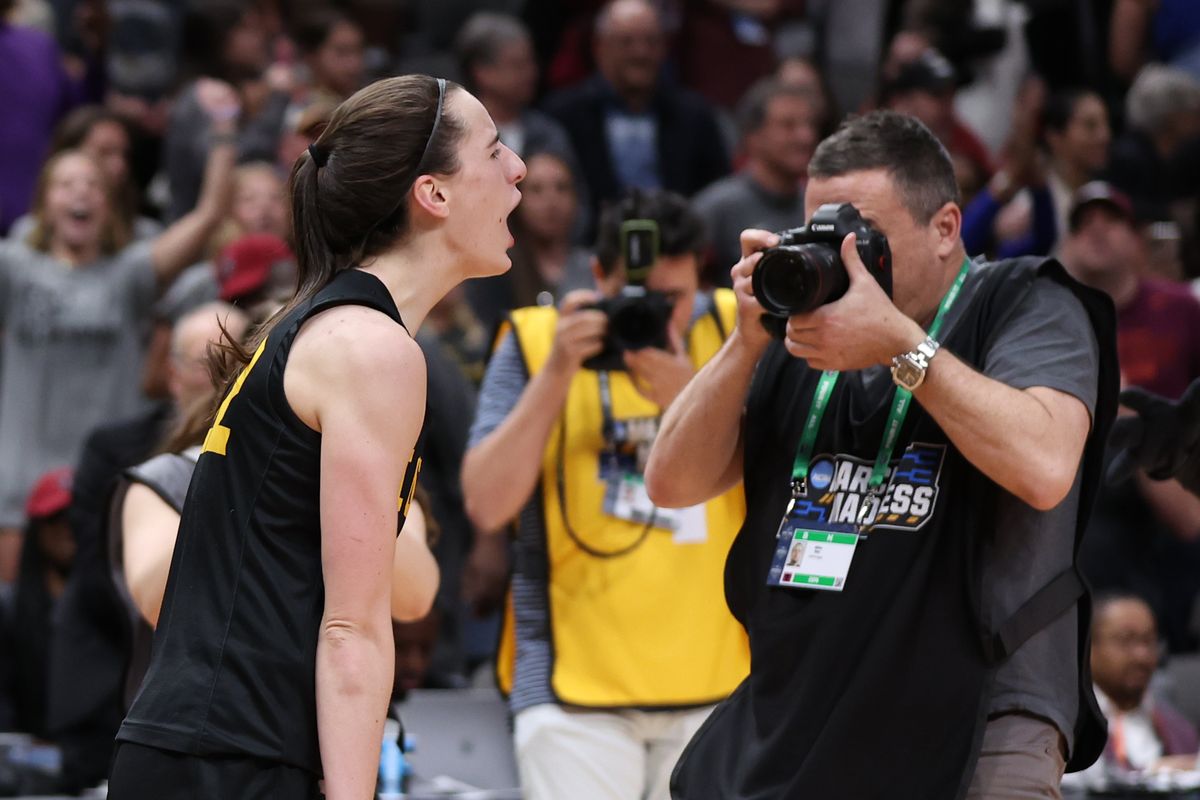 WSU: Around the Pac-12 and college football, Jon Wilner has his weekly mailbag in the Mercury News. … He also passes along this look at recruiting. … Washington's Ryan Grubb has become a well-respected offensive coordinator. How did that come about? … Oregon has to find secondary replacements. … Despite the changes, there still are challenges at Colorado. … The running backs for Utah have experience. … UCLA has made a staff hire that is interesting in many ways. … The defense seems to be moving forward for Arizona. … In basketball news, UCLA big man Kenneth Nwuba will play another season. … Among the women, Caitlin Clark scored 41 points and handed foul-addled South Carolina its first loss in the NCAA semifinals. The Hawkeyes will play LSU for the title Sunday. … Colorado has  higher expectations now.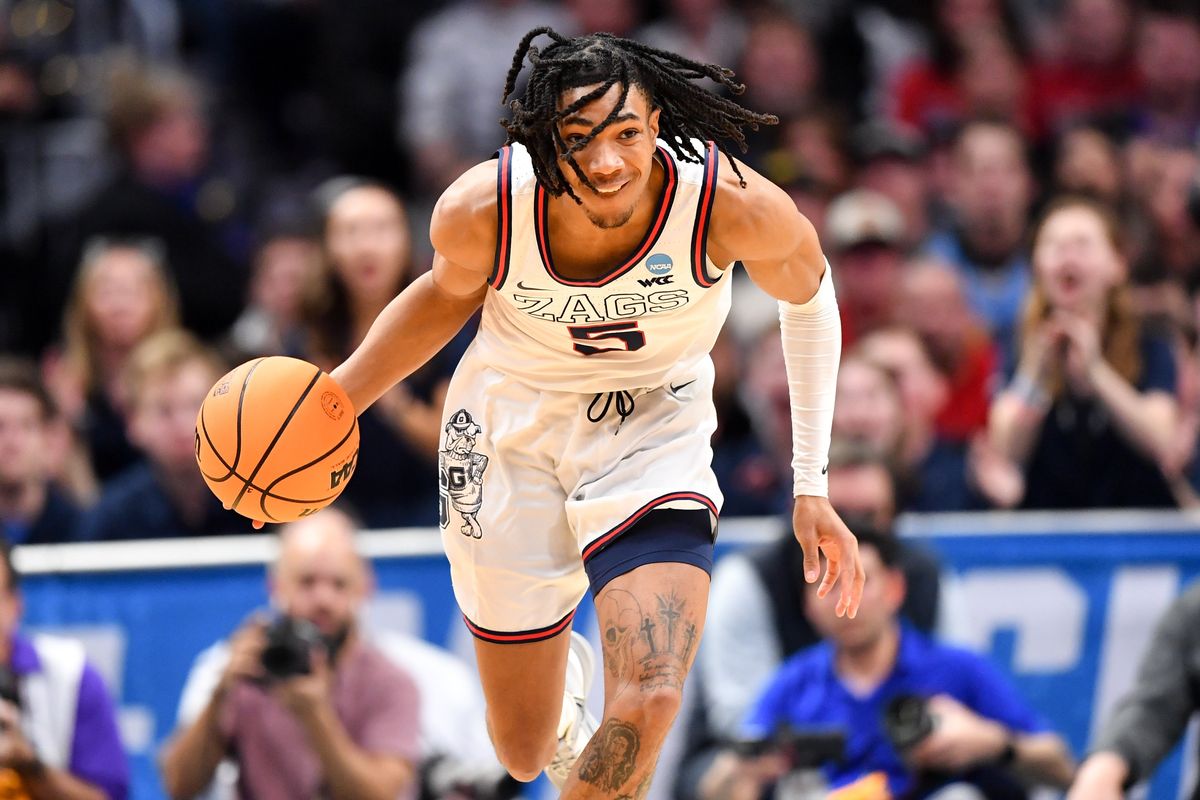 Gonzaga: The news for the Zags could have been our main column subject this morning, what with another guard in the transfer portal. Especially considering Hunter Sallis played quite a bit this season and was expected to have a big role in the next one. But we think there are a lot more Nikes to drop with the roster, so it may behoove us to wait until the floor holds them all. Theo Lawson has the story of Sallis' reported decision. … The men's NCAA semifinals are today, starting at 3 (CBS). The stories from Houston are, as always, interesting. With the makeup of the four teams, maybe even more so this season.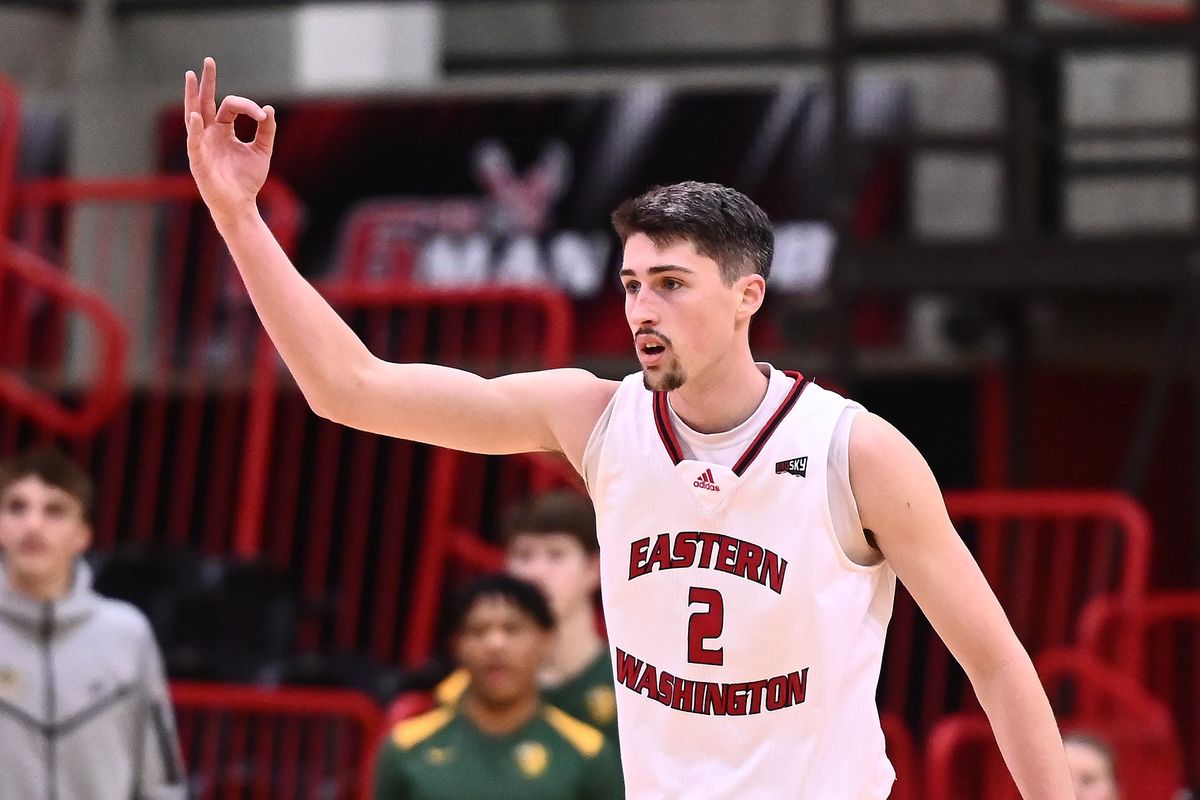 EWU: Bad news hit the Eagles yesterday as well, with reigning Big Sky Conference MVP Steele Venters, an Ellensburg High graduate, declaring for the NBA and entering the transfer portal. Dan Thompson has that news. … Elsewhere in the Big Sky, Weber State has the same football philosophy under new management.
Preps: With spring break now in full force in Spokane, there was little in the way of prep action Friday. We have a roundup to pass along, however, dominated by baseball.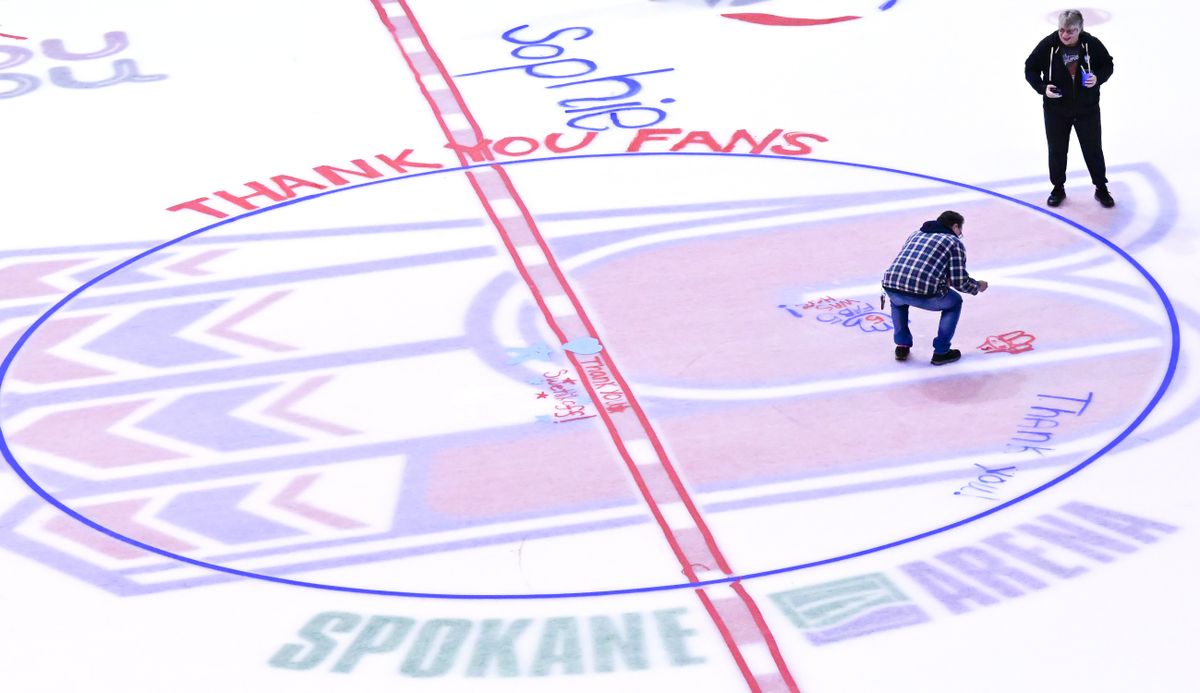 Chiefs: Spokane invited its fans to the Arena on Friday to paint the ice red. Or blue. They were there to write notes of thanks to the team. Garrett Cabeza has the story.
Kraken: Andre Burakovsky had a bit of a setback as he tries to return from injury.
Seahawks: Trying to make more room under the cap, the Hawks rescinded their free agent tender for safety Ryan Neal.
Mariners: Dave Nichols talked with Gonzales in Arizona recently and has this story on the Gonzaga product. He enters the season hoping to bounce back from a lackluster one in 2021. … The Guardians jumped all over Ray and the M's bullpen en route to a 9-4, series-evening win. … Matt Brash threw a pretzel pitch Thursday. … Expect the Mariners to run more.
Sounders: The international window closed Friday and Seattle is still shorthanded.
Sea Dragons: Make it five consecutive wins for the XFL franchise.
•••       
• Overslept a little today. No worries. Got everything done it time. One more game at T-Mobile tonight and then back home. Surprisingly, we only included one April Fool's joke today. Showing some maturity. Until later …
Local journalism is essential.
Give directly to The Spokesman-Review's Northwest Passages community forums series -- which helps to offset the costs of several reporter and editor positions at the newspaper -- by using the easy options below. Gifts processed in this system are not tax deductible, but are predominately used to help meet the local financial requirements needed to receive national matching-grant funds.
Subscribe to the sports newsletter
Get the day's top sports headlines and breaking news delivered to your inbox by subscribing here.
---