News > Washington
WA bill would make it easier for cities and counties to raise taxes for arts
Sat., April 1, 2023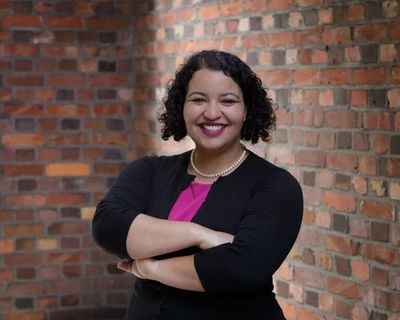 SEATTLE – Julia Reed likes to say that art saved her life. As an awkward teen who wasn't into sports and was one of the few biracial and Black students in her North Seattle public school, participating in community theater and other subsidized art programs "gave me a place to belong and a place to explore my identity," she said.
Now a lawmaker representing the 36th legislative district, state Rep. Reed, D-Seattle, wants more people to have access to this kind of programming.
Reed is sponsoring a bill in the Washington state Legislature that she said would help do just that. If passed, House Bill 1575 would allow counties and cities to create a "cultural access" program by imposing up to 0.1% in sales and use or property tax through a council or commission vote. Right now, the creation of those local programs – which help pay for free and discounted access to arts, science, cultural and heritage programming – can only be approved by voters.
The bill, which passed in the House 51-47 in late March but has yet to be approved in the Senate, wouldn't raise taxes per se, but would make it easier for Washington counties and cities to do so.
"Basically, what House Bill 1575 says is that a county or city council could levy the sales tax on its own," Reed said.
The measure could clear a path toward more cultural access programs in Washington, including in King County, where a 2017 ballot measure to create such a program failed by a slim margin.
Two such programs exist in the state: In 2018, Tacoma became the first city in which voters approved the creation of a cultural access program, followed in April 2022 by Olympia. Similar programs exist in St. Louis and Denver.
In its first three years of operation, the Tacoma program, called Tacoma Creates, has distributed $13.3 million to local science, culture and heritage nonprofits, including smaller organizations like the Tacoma Tree Foundation and major cultural players like the Tacoma Art Museum. The money has helped organizations create new work, make programs free or bring their programming into different neighborhoods, said program manager Lisa Jaret. The program also funds field-trip transportation to cultural experiences for Tacoma Public Schools students.
House Bill 1575 – versions of which had been introduced in past years but died in committee – passed in the Senate committee on Local Government, Land Use & Tribal Affairs on March 23; it's was scheduled for a public hearing in the Senate Ways & Means committee on Friday. If passed, the bill would take effect 90 days after this legislative session ends on April 23.
The measure would not just be a boon to the cultural sector, said Manny Cawaling of Inspire Washington, a statewide cultural advocacy organization. He noted that it could also be a lifeline for many organizations still struggling from the pandemic fallout.
"There is a crisis," Cawaling said. "I'm really worried that so many of our organizations are gonna get deep into debt" as costs have increased while revenue remains down.
Given that voter campaigns are expensive and require a long onramp, creating a cultural access program by council vote could bring the necessary relief quicker, Cawaling said.
Rep. Frank Chopp, D-Seattle, who voted against the bill in the House, said that "it should be a vote of the people to raise the sales tax for the arts."
"Many of the emails I get from constituents are about affordability," said Rep. Cyndy Jacobsen, R-Puyallup, who also voted nay. "I am comfortable with constituents deciding to give themselves a sales and use tax for the arts. But I'm not comfortable with having that be councilmanic. I think that voters are pretty smart and know when they see a good program and they're able to make the decision for themselves."
Critics of cultural access programs – and even some supporters – also often point out that sales taxes are regressive, meaning that low-income taxpayers pay a disproportionate share of the tax burden.
"If we had other (progressive) forms of revenue and weren't in such a dire emergency within our arts and cultural sector, I would rather do this in a more progressive way, but this is the most immediate tool that we have available," Reed said.
She also noted that the bill would have an economic impact: "These arts organizations, they don't just put on nice-to-have plays and stuff," she said. "They support hundreds of unionized jobs, and when people come to arts or theater or museums, they also support transit, restaurants, the whole ecosystem of small businesses in the surrounding area."
Arts groups in cities and counties across the state, including Spokane and San Juan County, have already expressed interest in creating cultural access programs.
"We're a small community with limited resources for putting a campaign together. Having councilmanic authority to adopt a cultural access program would make it possible for us to use our resources to directly prepare for the program," said Maria Michaelson of the San Juan County Arts Council.
Cawaling of Inspire Washington said that the new law, if passed, could pave the way for a cultural access program in King County, something advocates have been working on for more than a decade.
The proposed state law has a carveout specifying that counties with more than 1.5 million inhabitants (i.e. King County) can't raise property taxes. But the Metropolitan King County Council could vote to raise the sales tax. That could bring the total sales tax in Seattle from 10.25% to 10.35%, but less in other areas of the county. According to a 2021 Inspire Washington estimate, this could bring in roughly $75 million for local arts, heritage and science organizations.
In a statement, King County Executive Dow Constantine expressed support for HB1575 and said he "looks forward to working with our County Council to open more doors to the arts for our residents." There could be a potential majority to vote for it, though council members said there's much to work out.
Council members Jeanne Kohl-Welles, Sarah Perry and Joe McDermott expressed support for a cultural access program in King County; Dave Upthegrove said he's open to it, depending on details and timing. Council member Claudia Balducci said her support would depend on the specifics of the program, and Girmay Zahilay expressed more reservations. (Others did not respond to a request for comment.)
"The sponsors would need to show me that this ordinance would create benefits for our lowest income and most marginalized communities that outweigh the burdens of a tax that disproportionally harms poor people," said Zahilay, who represents District 2. "Past iterations of this initiative failed to meet such a test, in my opinion."
"If the Legislature passes HB 1575, we will have work to do to work with the community to build a program that the public can support," said Claudia Balducci, who represents King County's District 6. "I'm excited for the opportunity to finally build a program that will do a tremendous amount of good, especially in places that most need these opportunities, but there is no timeline or current proposal as yet."
Local journalism is essential.
Give directly to The Spokesman-Review's Northwest Passages community forums series -- which helps to offset the costs of several reporter and editor positions at the newspaper -- by using the easy options below. Gifts processed in this system are not tax deductible, but are predominately used to help meet the local financial requirements needed to receive national matching-grant funds.
Subscribe now to get breaking news alerts in your email inbox
Get breaking news delivered to your inbox as it happens.
---