Movie Review: With real-world stakes, 'Guy Ritchie's the Covenant' is director's best film in years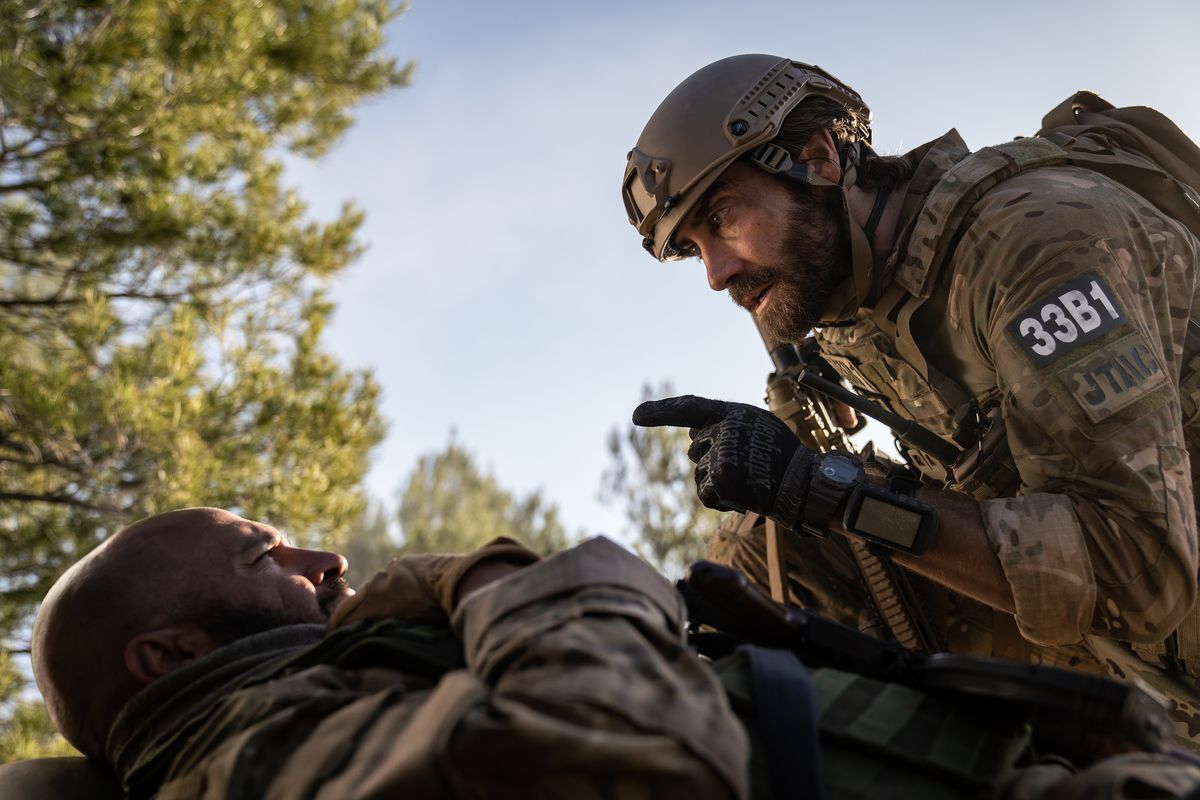 For the past few years, Guy Ritchie and his filmmaking collaborators have alternated between lightweight larks and hefty tales of masculinity. There was the 2019 ensemble crime comedy "The Gentleman," followed by the heavy-duty "Heat" riff "Wrath of Man," which was chased by the globe-trotting spycraft romp "Operation Fortune: Ruse de Guerre." Swinging back to a more serious register, Ritchie presents his first film grounded in harsh real-world politics, "Guy Ritchie's The Covenant," and it's the best film he's made in years.
While not based on a true story, the film is inspired by the many true, tragic stories of Afghan interpreters who worked with the United States military for over 20 years, who were promised visas and then left to fend for themselves in a hostile country after the U.S. withdrawal from Afghanistan in 2021. Ritchie and co-writers Ivan Atkinson and Marn Davies have crafted a story about the U.S. military that fits into his auteurist point of view, about the deals made between men and the sacred responsibility to hold up one's end of the bargain.
Ritchie plays with text-based information dumps in the film, scattering locations, names and definitions of military jargon throughout. But at the very end there's a definition that illuminates the title and underlines the film's thesis: the word "covenant," defined as a bond, a pledge, a commitment.
On one side of this covenant is Sgt. John Kinley (Jake Gyllenhaal), a tough, swaggering weapons and explosives hunter who leads a tight crew of soldiers, intimately bonded through dust and danger. On the other is John's new interpreter Ahmed (Dar Salim), a mysterious man of few words possessed of a razor sharp ability to read people and situations, possibly thanks to a shady past. He takes the role of "interpreter" seriously – he doesn't just translate the language but reads the nonverbal signs, the inflections and expressions, to deduce the truth.
The team uncovers a huge IED factory in a remote location and comes under fire from the Taliban, who arrive in endless waves brandishing rifles from Toyota trucks. What unfolds is an unbelievable tale of survival, sacrifice and redemption, a male melodrama about bonds and bargains forged in blood. When Ahmed and John find themselves alone in the wilderness, John mortally wounded, hunted by the Taliban, Ahmed drags him back to the base at great risk to his own safety. It's a lifesaving act of love, generosity and sacrifice that delivers John back home, but leaves Ahmed on the run with his wife and baby, hunted by the Taliban for killing their soldiers and collaborating with an American.
John is wracked with guilt, haunted by memory, frustrated at the bureaucracy that fails to deliver the visas they promised, and he takes matters into his own hands, going outside the system at his own expense, knowing that the only way to repay his debt is with the same kind of personal risk and potential sacrifice.
Ritchie bites off meatier material with "The Covenant," and it's a pleasure to see him work with two legitimately great actors as well. Both characters communicate frequently without words, using their eyes and bodies to convey the unspoken. Both men have an air of mystery – is Ahmed too "wild"? Will John do right by his interpreter? They must prove themselves to each other through their actions. Salim brings a serious soulfulness to Ahmed and the care he administers; Gyllenhaal applies his wild-eyed intensity to John's mission, utilizing every advantage he has to leverage the weight of the military machine in Ahmed's favor.
Ritchie forges their bond cinematically, with a repeated motif that sees the camera lens pulling the two men together during their shared glances. The push-pull rhythm is repeated throughout, in composer Christopher Benstead's score, which alternates between tribal drumming and slow, sad strings. The camera regards the landscape from the sky, in ethereal drone shots situating our characters in space, or gets down-and-dirty on the ground, chaotic handheld shots capturing close-up moments of hand-to-hand combat. A flashback sequence in which John recalls being dragged over mountains to safety is lyrical and surreal, placing us inside his memories to understand what motivates his dangerous quest.
At times the acting, filmmaking and tone are a bit too thrilling, considering the seriousness of the topic. Tackling such an overtly political subject is a new direction for Ritchie, though examined through the perspective of his oeuvre, it's not so radical, considering it's a story about an individual man harnessing a criminal mindset to go outside of the system to pay off his debt. His approach is to inspect this question on a micro, man-to-man level, but extrapolated to the macro, it's damning to consider the many life-or-death deals left unfulfilled in Afghanistan.
---