A Grip on Sports: NHL playoff anxiety is a (somewhat) real thing and probably should be recognized by the AMA A GRIP ON SPORTS • Score tied at two. Overtime. A key player sidelined with an iffy, at best, hit. Knotted stomachs throughout the Northwest. You wanted playoff hockey, you got it Monday night.
•••••••
• Yes, folks, playoff hockey comes with a large dose of anxiety. When you are bought in.
Watching, say, the Rangers facing the Devils from the comfort of your North Side home five years ago was entertaining, sure. But there was none of that fan-induced, fingernail-chewing worry when the home team is involved. Even if that "home" team resides almost 300 miles away.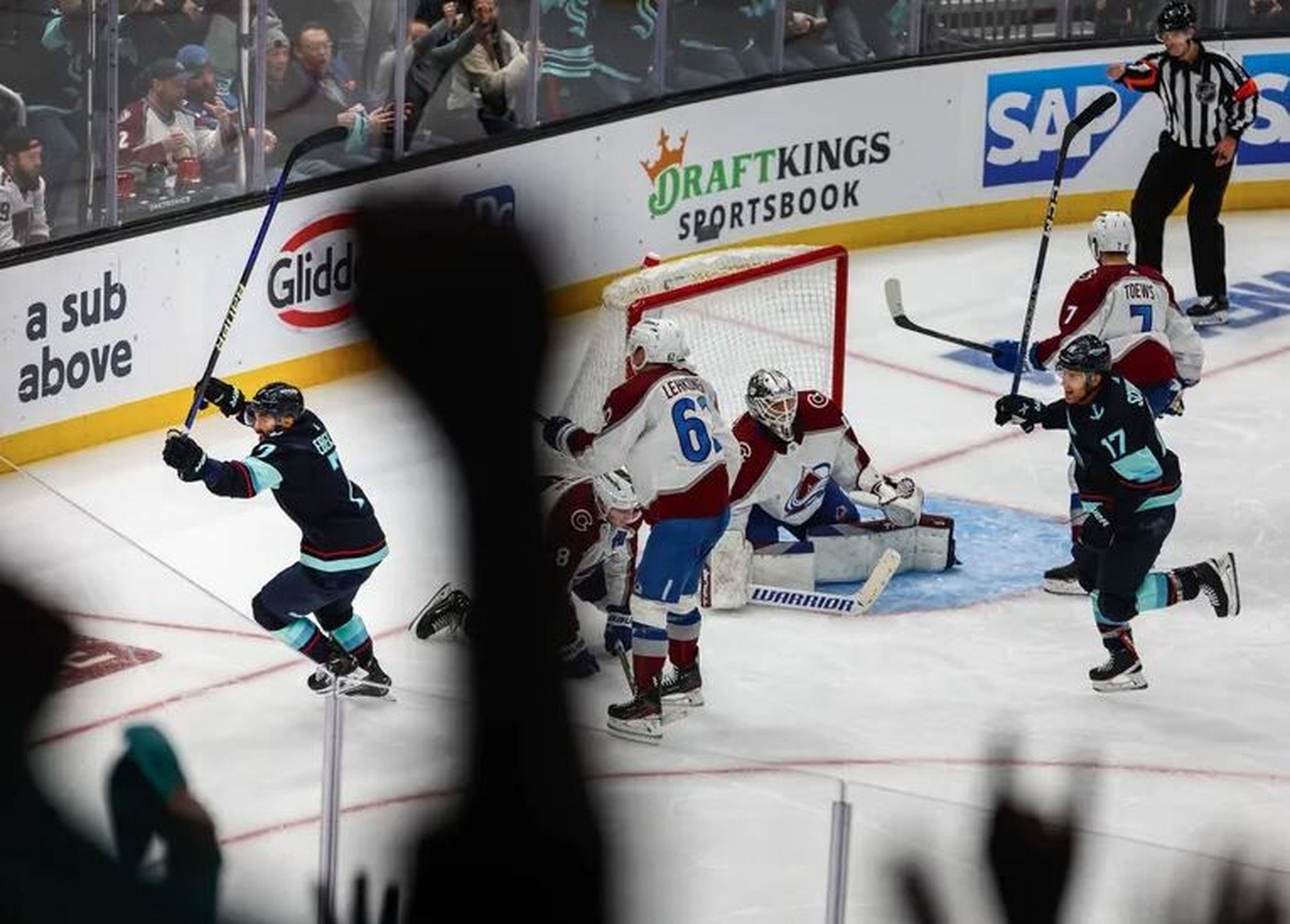 It certainly came into play last night as the Kraken faced a must-win situation in Climate Pledge Arena. Stomachs were churning. Mouths were dry. And even an early lead couldn't ease the stress. Not in this postseason series, Seattle's first. Early leads haven't stood up too often and it didn't Monday.
The two-goal first-period lead was gone by the end of the second. A scoreless third meant overtime, another first for the franchise. And the Kraken would face it without Jared McCann, their leading scorer. He was sidelined after being shoved and slammed into the boards by Cale Makar, Colorado's best player.
The ensuing penalty led to a goal, but the loss of McCann, who Seattle coach Dave Hakstol said is certainly out for the crucial fifth game Wednesday and maybe longer, loomed large as a scoreless third period led to overtime.
One goal to win. One goal to either tie the series at two games apiece or send the Avalanche back to Denver with a chance to close it out.
It was gut-check time. Even for those watching at home. Jordan Eberle made the antacid unnecessary, though, as his shot from the left side found the back of the net and Seattle found its series with the defending Stanley Cup champions knotted at two.
It's a three-game series, with two of the games in Colorado. It's what you wanted, right, when the NHL announced it was expanding to Seattle a few years ago? The rush of playoff hockey. Well, you have it. Good and bad. Nothing is more thrilling, nor more agonizing. Joy and despair skate next to each other on every shift.
Just wait until the Kraken face an elimination game. Have the Tums handy.
• A lot has been made of the impact name, image and likeness payments can make on college players looking to transfer. And it's not something to downplay. But recent experiences have shown us, with more than 1,000 basketball players looking for new homes, for many "fit" still matters.
That term encompasses a lot. It may refer to playing style. Chances for playing time. The interaction between coaches and players. Academic challenges and opportunities. Preparation for the future.
All come into play to some degree for everyone, mainly because lessons were learned at the former school that will be applied to the transfer decision. Sure, in the end, money might be the determining factor for many. Most even. But not all.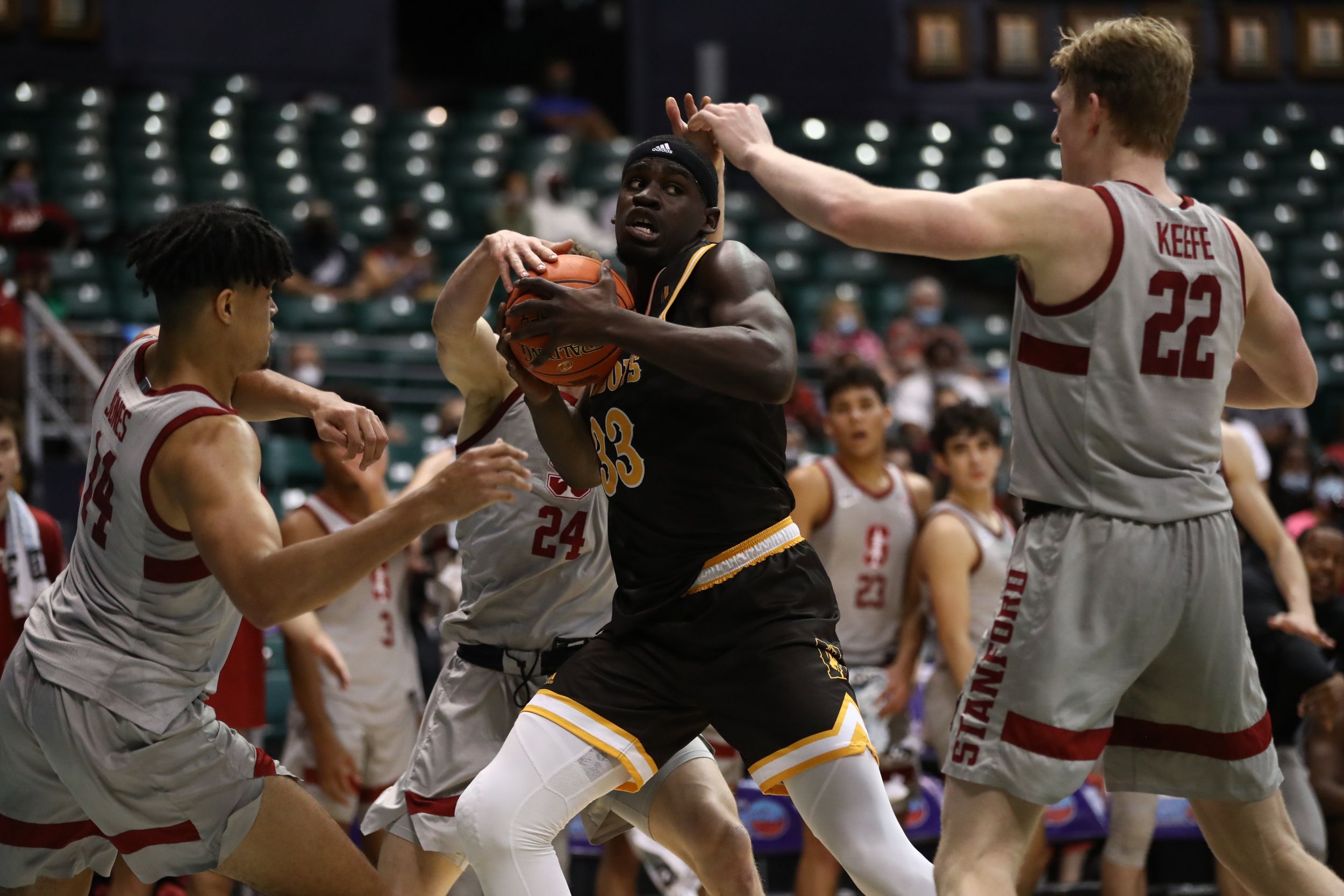 We were struck this morning by the reasons Graham Ike shared with Jim Meehan concerning the former Wyoming big man's choice of Gonzaga.
He talked about growth. Opportunity. Playing style. But he stressed it came down to the atmosphere. Not Spokane's fresh air – Laramie has plenty of that – but around the program. The players and coaches. How they made him feel.
Before you start downplaying such things, remember transfers have been through this recruiting process before. Learned what is and isn't important. How not to be swayed by glitz and glamour.
For Ike, he found what he wanted at Gonzaga. He wants to be treated like family. It's the foundation. The other stuff? It will come. Especially for a player comfortable in their surroundings.
•••
WSU: It's still early in the offseason, but the NBA draft deadline has passed. Washington State was one of the hardest hits schools and Jon Wilner feels it will cost them next season. … Elsewhere in the Pac-12 and the nation in football, seven players raised their stock during Washington's spring workouts. … John Canzano shares the story of Scott Barnes' heart attack and the people who may have saved his life. … A former Oregon cornerback is expected to be among the NFL's early picks. … If you saw video of Deion Sanders' first talk with the returning Colorado players when he was hired, the number of them in the transfer portal probably isn't a huge surprise. But it is a huge number. … Another Utah tight end is poised to make a mark in the NFL. … In basketball news, transferring players continue to find new schools, including from Oregon, on the men's and women's side. … One Colorado player is looking to build on a great season. … In baseball news, Arizona State is at the top of the standings and a freshman is a big reason why.
Gonzaga: As we mentioned (and linked) above, Jim talked with Ike about the Gonzaga decision.
EWU and Idaho: Around the Big Sky, Weber State has added a transfer from Colorado Mesa. We know an alum of that school.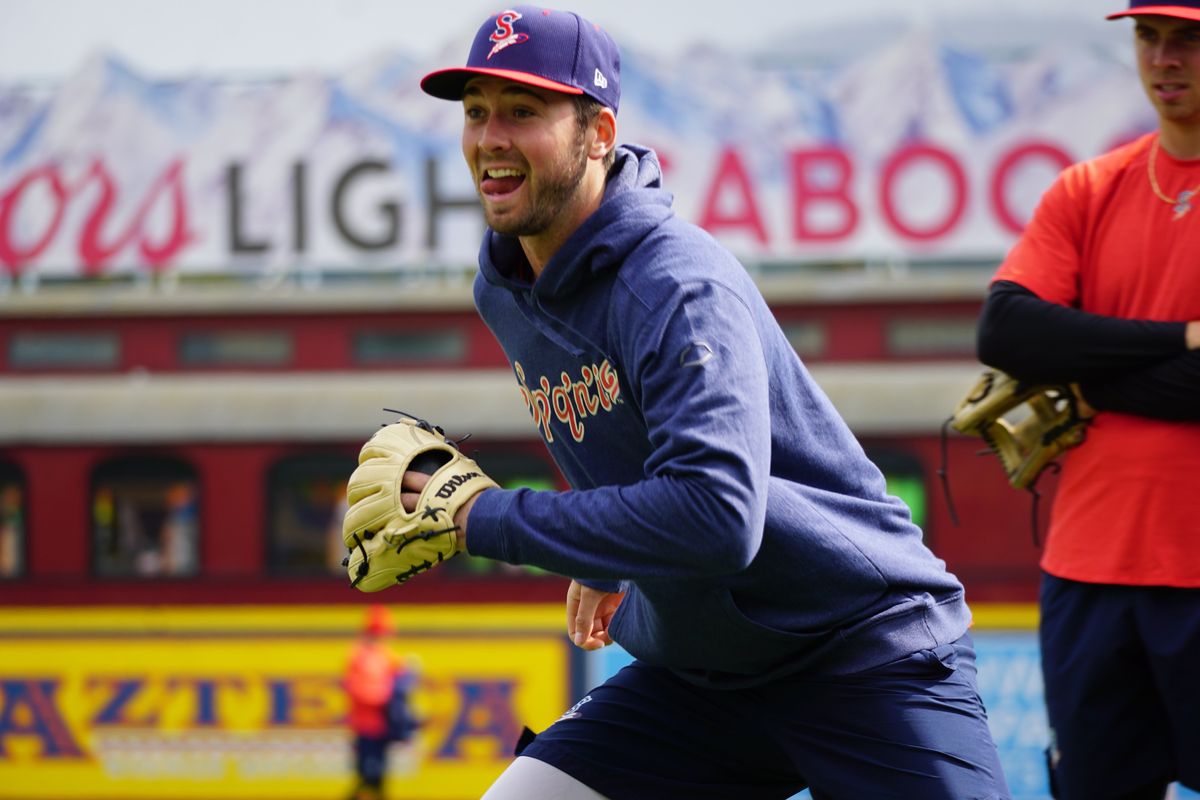 Indians: With Mondays off in the Northwest League, Dave Nichols has some time to write stories about the players. Today's subject: Sterlin Thompson, the former University of Florida star who has a connection to the Rockies (team and mountains).
Chiefs: One Spokane player is playing for a Canadian national team this offseason. That news leads off the latest local briefs column in the S-R.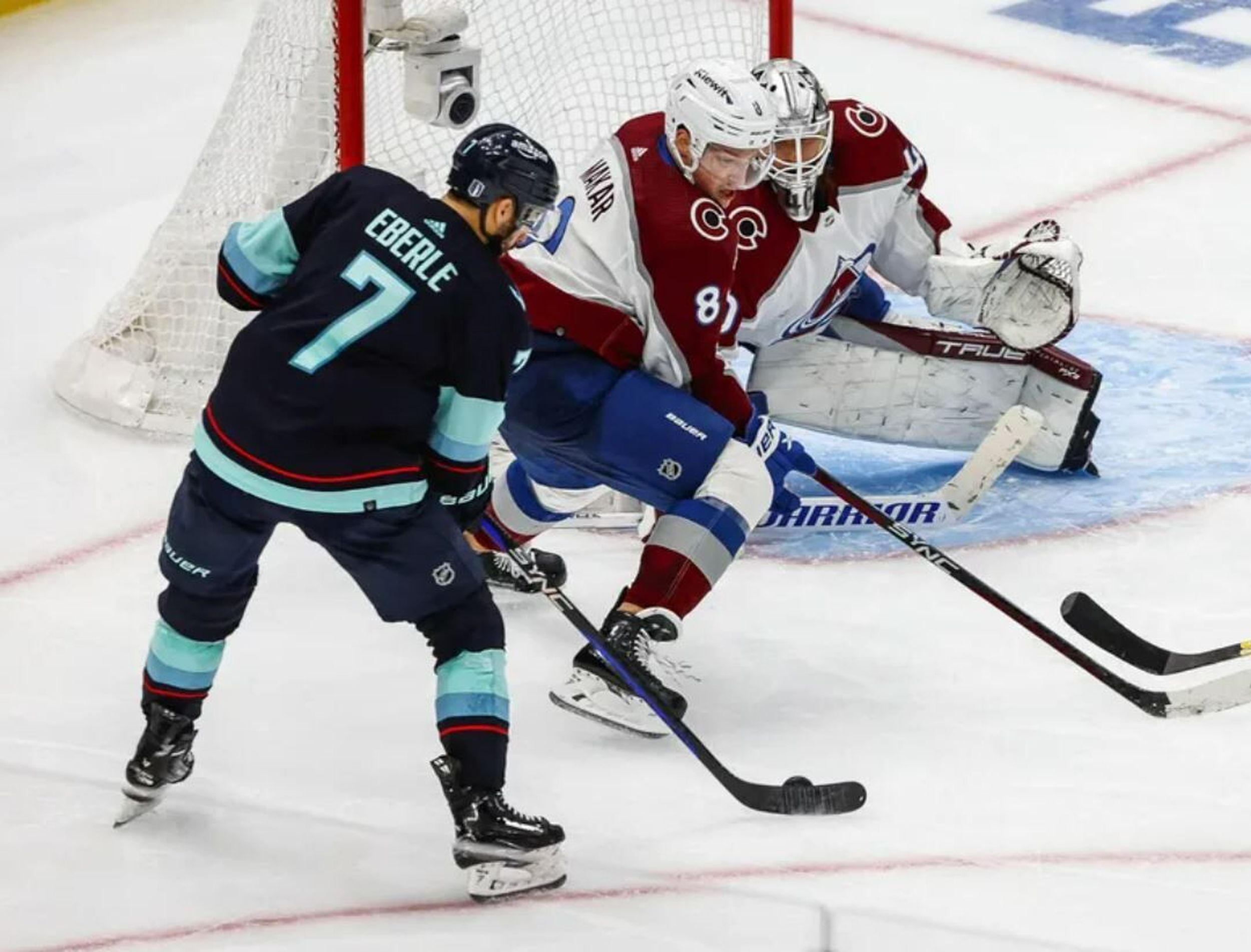 Kraken: Just being competitive in the series isn't enough anymore. If it ever was for the Kraken players. Winning it is in play. Get those fingernails ready for chewing. … The 3-2 win was exciting, made more so by the intensity visible in the arena, even when watching on TV. … Makar is now the villain in Seattle fans' eyes.
Mariners: Monday was a travel day for the M's, but we can pass along a couple stories. One is on Jarred Kelenic, a story we linked yesterday in the Times but which ran in the S-R today. … The home run trident. Where did it come from? Why is it even around? … Will there be a change in the rotation, considering how poorly Chris Flexen has pitched as a starter?
Seahawks: Two first-round picks. What will the Hawks do? The fifth spot has some history. … Money may play a factor in Seattle's draft.
•••       
• Not sure what to do today. It actually looks as if it could be, well, nice outside. Should we take advantage? Or wait until it gets even warmer? Tough choices. Until later …
---