A&E > Entertainment
Kellen Erskine is blazing his own trail as a comedian
April 27, 2023 Updated Thu., April 27, 2023 at 2:23 p.m.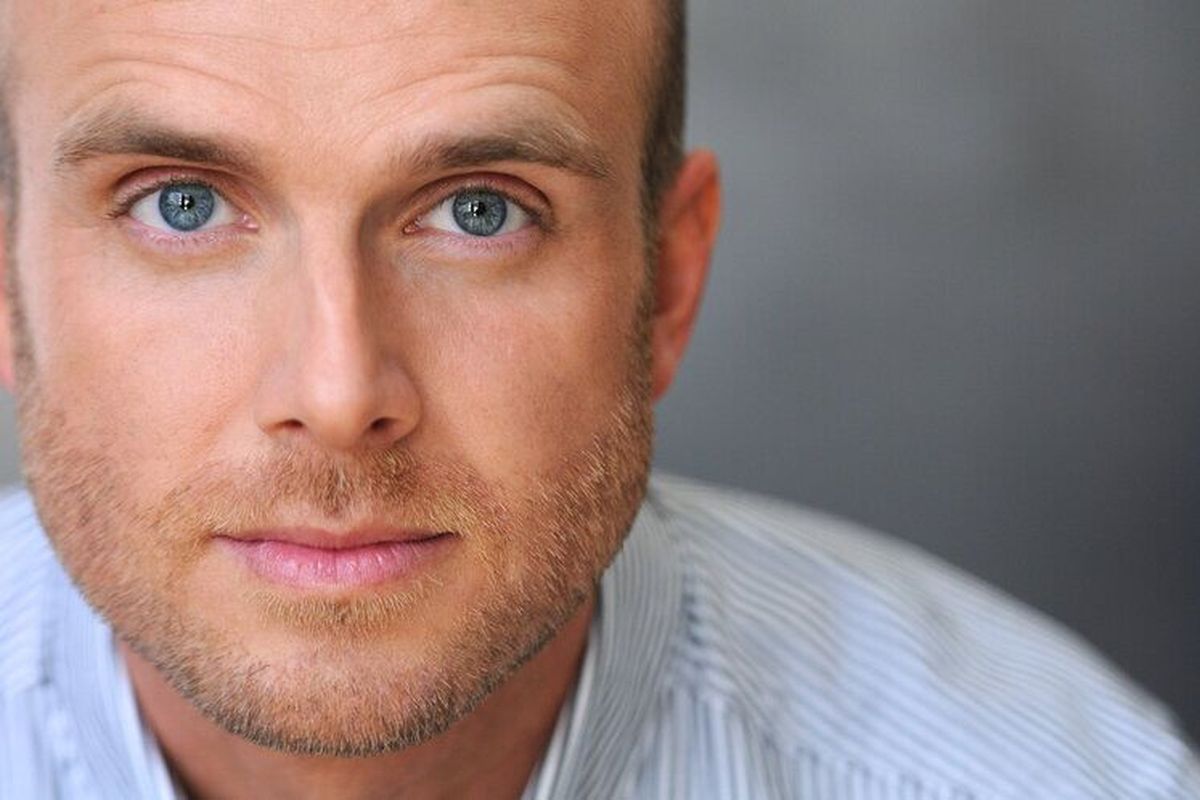 Kellen Erskine will perform this weekend at the Spokane Comedy Club. (Lisa Keating)
It makes sense that Kellen Erskine was inspired by such quirky and cerebral comics as the late Garry Shandling and Steven Wright. Both brilliant stand-ups broke out courtesy of their unique style and provocative humor.
"I loved Garry Shandling since his personality was so specific," Erskine said while calling from Fort Wayne, Indiana. "He didn't joke in a broad manner. He was so great with his weird point of view. I loved when he made jokes about inanimate objects."
Erskine, 43, who will perform Friday and Saturday, still laughs while recounting Shandling's cow joke. "Shandling cracked me up when he said, "Why is it that when we drive past a field of cows we're compelled to moo? Do we think a cow thinks, 'How can that cow afford to drive that car?' And then there's Steven Wright who made me realize that comedy could be about anything."
Expect Erskine to bounce around the subject spectrum when he performs. The laid back humorist, who has some Jerry Seinfeld in him, has some funny bits about organ donation and animal fraud. And Erskine cracks wise about banana bread. "That's a dessert that is made out of disgusting bananas," Erksine said. "No one plans to make banana bread. We came up with a recipe to correct a mistake."
Comedy fans must pay attention since Erskine's mind moves rapidly and often slips into the arcane. "I've worked hard to get here," Erskine said. "When I started doing comedy, I would try and find humor in every possible thing. I had an embarrassing couple of years when I was doing puns and impressions."
But stand-up is one of those occupations that requires 10,000 hours in order to become a solid performer. Erskine paid his dues and finally found his voice, which is unusual and his material is unpredictable and entertaining.
The married father of three children is an opportunist, which is one of the best traits a stand-up can possess. After performing at Montreal's "Just For Laughs" comedy festival in 2018, Erskine was invited to meet with writer-director Judd Apatow's production company. When Apatow, who was not part of the meeting, was walking out of his office, Erskine took a chance.
"I introduced myself to Apatow and told him that I loved his documentary on Garry Shandling ('The Zen Diaries of Garry Shandling') and it made me cry," Erskine said. "I said that even though I hadn't seen the documentary yet. Apatow thanked me and told me he was working on another documentary and left."
Erskine eventually caught the Shandling documentary and Apatow's feature film "This is 40." "The funny thing about 'This is 40' is that it should have been called 'This is 40 for Judd Apatow,'" Erskine cracked. "I couldn't relate to it."
It isn't as if Erskine is angling for a television gig. "It's about the stand-up for me," Erskine said. "If I can host a travel show and utilize comedy in the show I would love that. It's not all about having that (vehicle) but having a show that helps me generate interest in me and so hopefully maybe more people come out and see me when I perform. The more people in the room that I can make laugh, the better."
Local journalism is essential.
Give directly to The Spokesman-Review's Northwest Passages community forums series -- which helps to offset the costs of several reporter and editor positions at the newspaper -- by using the easy options below. Gifts processed in this system are not tax deductible, but are predominately used to help meet the local financial requirements needed to receive national matching-grant funds.
Subscribe to the Spokane7 email newsletter
Get the day's top entertainment headlines delivered to your inbox every morning.
---