A&E > Entertainment
Shania Twain is the latest superstar to kick off her tour in Spokane
Thu., April 27, 2023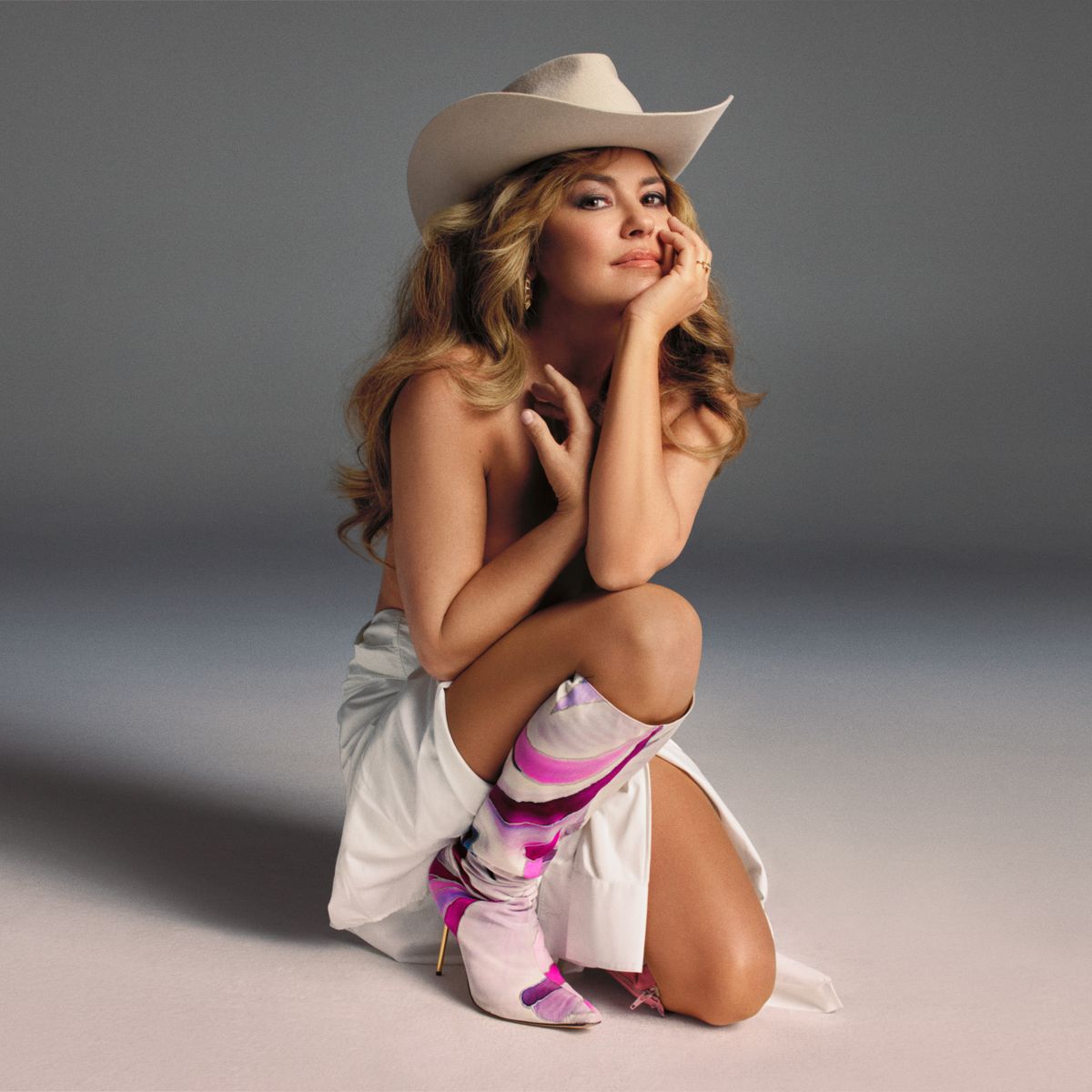 Shania Twain will open her tour before a sold-out crowd at the Spokane Arena on Friday night. (Louie Banks)
Shania Twain is gushing after learning about her latest chart success. "Giddy Up!" the energetic initial single from Twain's new album, "Queen of Me," is No. 10 on the Adult Contemporary chart.
"When I heard the news about 'Giddy Up!' I had this group hug moment," Twain said while calling from her Las Vegas home. "I couldn't be more excited."
Twain, 57, has perspective and appreciation at this point when looking back on an unparalleled career. Twain is celebrating her latest hit since she is well aware that chart success isn't automatic. That's true even if you're one of the best selling recording artists of all time.
"You can't take any of this for granted," Twain said.
Twain, who will kick off her "Queen of Me" tour Friday at the Spokane Arena, is one of the greatest crossover success stories ever. The five-time Grammy winner, who grew up impoverished in Ontario, Canada during the '70s, rivaled Garth Brooks as the top Brooks attracted a pop audience to country while Twain brought pop to country.
There was never anyone quite like Twain, who burst onto the scene as a videogenic, charismatic singer-songwriter, scoring hits with an infectious amalgam of sounds. Country combined with big rock hooks and a dash of adult contemporary catapulted Twain to superstardom.
Twain collaborated during the '90s and early 2000s with her then-husband, producer Mutt Lange, who has made a career out of enhancing stadium rock anthems for Def Leppard, AC/DC and Muse.
The songwriting partnership spawned a number of No. 1 hits. "Any Man of Mine," "(If You're Not In It for Love) I'm Outta Here," "You Win My Love" and "No One Needs to Know" are the chart-toppers from Twain's breakout album, 1995's "The Woman In Me," which sold more than 20 million copies.
The Canadian Music Hall of Famer winner doubled her success with 1997's "Come On Over," which sold more than 40 million copies. "Love Gets Me Every Time," "You're Still the One." "Honey, I'm Home" and "Man, I Feel Like a Woman" soared to number one.
The latter became a signature song for Twain. Somehow Twain had no idea that the infectious tune was a hit after experiencing the initial playback.
"I never knew that any song I wrote would become a hit just after hearing it," Twain said. "The same goes for 'Man, I Feel Like a Woman.' I felt good about the song when we finished it. It was my statement song and fortunately it resonated with women."
It's not easy for Twain to come up with a set list since she has to play her many hits and also showcase tracks from her new album. "I want to make sure the fans get the classics," Twain said. "I have to play the hits, which I still love to perform. I'm going to play some of the new songs and some songs I've never done onstage from prior albums. But what I'm really excited about is the new songs."
The latest batch of Twain tunes are celebratory, empowering and light-hearted, which is quite a contrast from her last album, 2017's "Now," which features some of her more earnest material.
" 'Queen of Me' is my happy album," Twain said. "I wrote it during COVID, which obviously wasn't the happiest time in the world. I wrote the new songs to cheer me up. I tried to be optimistic and keep this healthy attitude during lockdown. I wrote songs that made me want to dance and I hope that's what the audience does when I come to town."
Twain, like such legends as Paul McCartney and Bob Dylan did in 2022, will kick off her tour in Spokane and has no idea how the response will be when she hits the stage. However, Twain is aware that the demographic will be wide. "It's really beautiful, heartwarming and surreal that a lot of the fans listening to my new music were just kids during the '90s," Twain said. "They were like 3 or 6 years old then. And then there are the fans who are my age that will be there and it will be like a reunion."
The Spokane concert is significant for Twain, whose stepfather was an Indigenous Canadian, since the city's Native community is about 25,000 in total, according to the U.S. Census.
"It touches me when I perform in a city with a substantial Native population," Twain said. "What I grew up with is a personal part of my life that I never lose touch with. I relate very well to those that are Indigenous. That was my world from childhood. It's my upbringing. I have a lot of compassion for the Indigenous."
Twain waxed about the musical talent in the Canadian Indigenous community. "I grew up with music," Twain said. "There were so many gifted players. My family on the Native side, there were so many musicians. My uncle was a great fiddler. Not many got out past the community. But there are some that have had careers in music."
Buffy Sainte-Marie, who is an acclaimed Indigenous singer-songwriter, had an impact on Twain. "Buffy S ainte-Marie is amazing," Twain said. "Buffy is just an incredible writer. There are so many talented musicians on reservations. That talent needs opportunity but it's not easy to get out there and make it."
Twain knows from experience. The member of the Nashville Songwriters Hall of Fame dealt with adversity as a child, growing up impoverished. Twain has bounced back a number of times during her career. Twain overcame Lyme disease and survived the dissolution of her marriage with Lange.
"My philosophy when it comes to rough spots in life is that it's mind over matter," Twain said. "I've always found a way to get back up again. I've never had another choice but to come back."
A number of superstar recording artists, such as Taylor Swift and Harry Styles, have acknowledged Twain's impact as a songwriter and entertainer. "It's very flattering to hear that from those I respect," Twain said. "When Taylor Swift says something so nice about you, it's such a massive compliment. Taylor is a brilliant artist, a great songwriter and a wonderful person. Taylor is one of those adults who grew up with my music."
Twain is known as the "Queen of Country Pop" but is that phrase more like a crown or an albatross?
"I don't think of myself as the 'Queen of Country Pop,' " Twain said. "I'm just about being the queen of myself."
Local journalism is essential.
Give directly to The Spokesman-Review's Northwest Passages community forums series -- which helps to offset the costs of several reporter and editor positions at the newspaper -- by using the easy options below. Gifts processed in this system are not tax deductible, but are predominately used to help meet the local financial requirements needed to receive national matching-grant funds.
Subscribe to the Spokane7 email newsletter
Get the day's top entertainment headlines delivered to your inbox every morning.
---