Seattle Mariners No. 1 prospect Harry Ford takes minors leagues, WBC stage by storm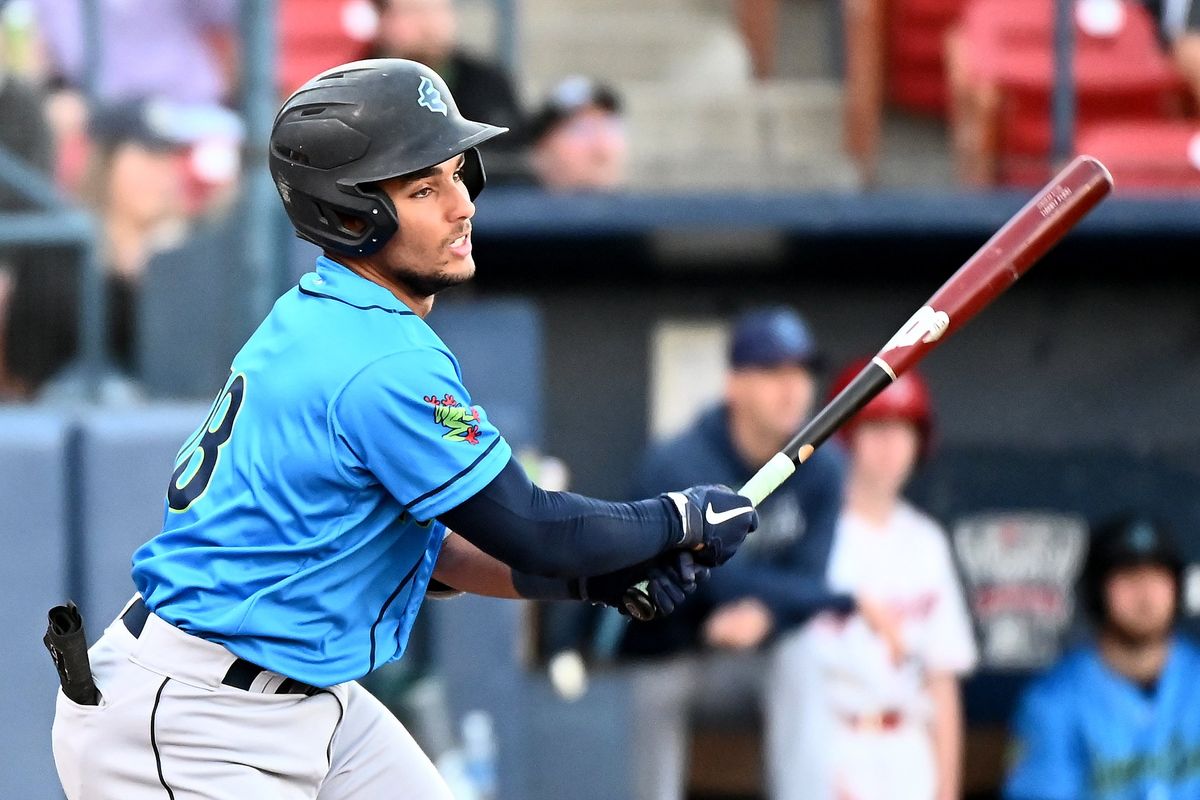 In many ways, Harry Ford is a typical 20-year-old. He enjoys spending time with family and friends, watching movies and playing chess.
But the other Harry Ford is already an international baseball star and the top prospect of the Seattle Mariners.
The Mariners drafted Ford with the 12th overall pick in the 2021 MLB draft out of North Cobb High School in Kennesaw, Georgia – the fifth catcher from the state to go in the first round in the past eight drafts. He eschewed a scholarship at Georgia Tech to sign his pro contract with the M's.
All he's done since is live up to the lofty expectations, playing at three levels in the minors.
"I think it's cool," Ford said of his prospect status on Thursday at Avista Stadium as the Everett AquaSox faced the Spokane Indians in a six-game series.
"I mean, it doesn't really add pressure but adds recognition from fans and other people, which is cool. But I mean, sometimes it can be stressful, too. But it's a blessing, and I'm really thankful to be in that position."
Heading into Saturday night's game, Ford is hitting .262/.446/.475 with three home runs, 12 RBIs and five stolen bases in 17 games. He had 11 homers and 23 steals last season for Low-A Fresno.
"I've got a lot of the same teammates, a lot of same coaches (from last year)," Ford said. "Familiar faces, and it really helped having them here to get settled here."
Ford provided a scouting report on himself.
"I just do it all," he said. "I mean, to me, I've got five tools. I use them all really well. And if I'm watching me, I'd see a guy who just does everything really well."
It's not bragging if it's true.
This spring, Ford represented Great Britain as its starting catcher for the World Baseball Classic. Though the Brits were knocked out in pool play after going 1-3, Ford hit .308 with two homers and four RBIs in games against the U.S., Canada, Mexico and Colombia.
Both of Ford's parents were born in Great Britain.
"It was so great," Ford said of the experience. "It was a really fun, really exciting time to be able represent my family and my country and my teammates. And it was it was super awesome."
And maybe a little nerve-wracking, crouching behind the plate and seeing Mike Trout or Nolan Arenado digging in?
"Yeah, I mean a little bit," he said. "It didn't seem like it was gonna be real until we got out to the field. It wasn't too, too nerve-wracking, honestly, but it was just very surreal."
Ford said representing Great Britain on that type of stage was "inspiring."
"To be able to, you know, have an impact on a country that has not really had something to do with baseball before and to help start a start a movement, start an introduction to the country about baseball. Just to see the amount of love and the people that were watching and the kids in England – it was super cool to know that we had an impact there.
"It's something I'll never forget. I had people help me and inspire me and I want to do the same for kids that are growing up."
Ford isn't just "fast for a catcher." Scouts say he has plus speed that allows him to be a stealing threat.
"Running is a huge part of baseball," Ford said. "It's something I've always been good at. I like stealing, and it helps when I'm trying to get to third base on a base hit. I'm just out there trying to score, which I think is when I utilize it the most because I'm not like a huge base stealer."
Ford has always been drawn to playing catcher.
"I played in the outfield before when I was a kid, and I just got really bored," he said. "I have ADHD, so I don't really focus very well. But I got to catch one time and I just love getting the ball every time and being 'in the game' the entire game. I just love that sense of it."
---