A Grip on Sports: You don't need to be Sherlock Holmes to know who will be responsible if the Pac-12 dies A GRIP ON SPORTS • There has been a Pacific Coast Conference seemingly forever. By the time we were born in the mid-1950s, there had been one for decades. In the 1960s, after a short breakup, it became known as the Pac-8. And has only grown since. By this time next summer, it could be as dead as Julius Caesar.
•••••••
• And killed the same way. Stabbed in the back by friends. Colleagues. Peers. The conference is bleeding, the artery has been nicked and once easy transfusions might not be enough.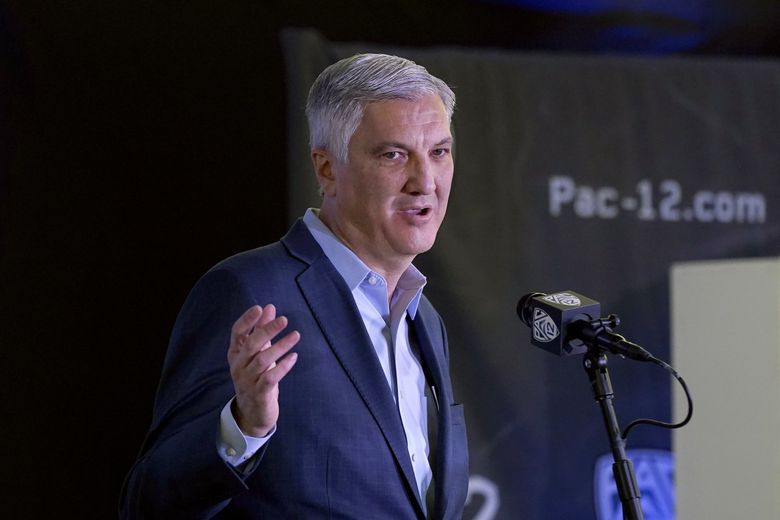 Commissioner George Kliavkoff's media deal with Apple, presented to the remaining nine conference members Tuesday, wasn't met with rousing enthusiasm.
How do we know?
Simple. The Arizona Board of Regents, which oversees both schools, is meeting today in executive session to talk about the future. It could be to agree with Kliavkoff's plan, sure. But more than likely it is to compare and contrast it to whatever the Big 12 is offering. The agenda calls it a session to "review assignments" for the schools. That sounds ominous.
Meanwhile, the once collegial Big Ten, a conference that has walked in lockstep with the Pac since, seemingly, Caesar walked Rome's streets, not only prepares to welcome USC and UCLA in 2024, but is reportedly discussing adding four more Pac-12 schools. With friends like that … well, you know the rest of the line.
If, in the next couple weeks, Utah, ASU and UA decide to join Colorado in the Big 12 and UW, Oregon, Cal and Stanford all bolt to the Big Ten, what does that leave?
Yep, the two Northwest schools whose names include "State." How is that surviving?
Short answer? It's not. The Pac, in all its iterations, would be dead.
Unless the Mountain West joined with Oregon State and Washington State and somehow resurrected the name. The Pac-13 anyone? We're not sure that is even contractually possible, or if a conference made up of 11 new members would qualify as one of the Power Five under the new playoff rules, but it sure would be interesting to see it play out. At least in courtrooms.
That, however, is for the future. A future that seems, every day, less likely to have the Pac-12 we've known our entire life as part of it.
The foundation of the conference was destroyed a year ago, when USC and UCLA announced their departures. That betrayal, and that's the only word for it considering neither school's CEO ever gave a hint of leaving while adding their considerable voices to the conference decisions made while negotiating a new deal, was crushing. It will be seen by historians as the beginning of the end.
Akin, in some ways, to when Cassius talked Brutus into striking the first blow.
There have been other co-conspirators since, including Fox, which more than likely see the conference's demise as a boon for its wholly owned subsidiary, the Big Ten. And ESPN, which bought the Big 12 last year. And, yes, we mean it how it sounds.
Maybe Apple feels it really must have a college football presence. Its money could supply Kliavkoff with a Hail Mary rivaling any ever thrown by a conference quarterback. But it may have to connect today to make an impact on Arizona's decision-making process. That doesn't seem probable.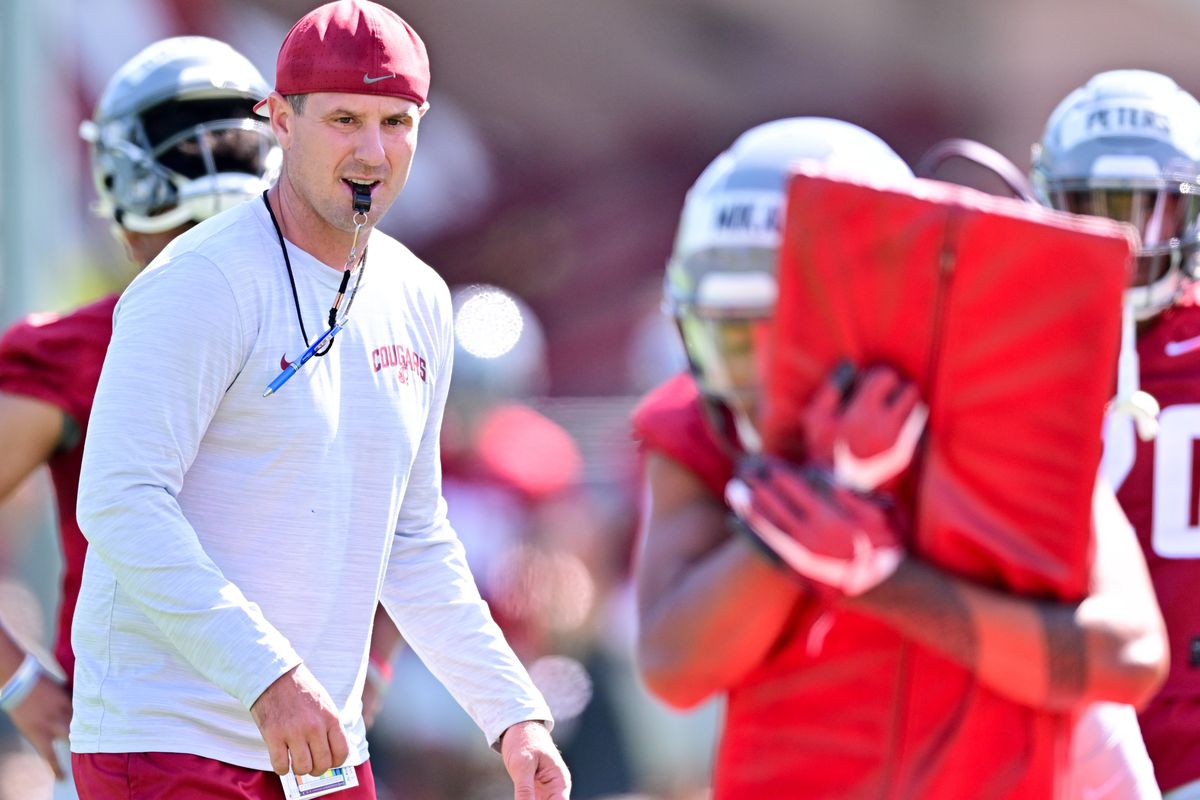 Possible? Sure. When it comes to conference makeup these days, it seems as if anything is possible. UCLA may be playing a conference basketball game next season against Rutgers, for goodness sake, so nothing is out of the question. But the odds aren't good. Not for the Pac-12. Not for fans of tradition, continuity and geography. Not for a college athletic landscape that allows athletes even a modicum of a chance for relationships with their campus peers.
All are dying. Quickly. The school in Pullman isn't collateral damage. It, and its brother in Corvallis, were always in the crosshairs of those who wanted to winnow the number of power players. Too rural, too poor and too staid to survive. Too bad.
•••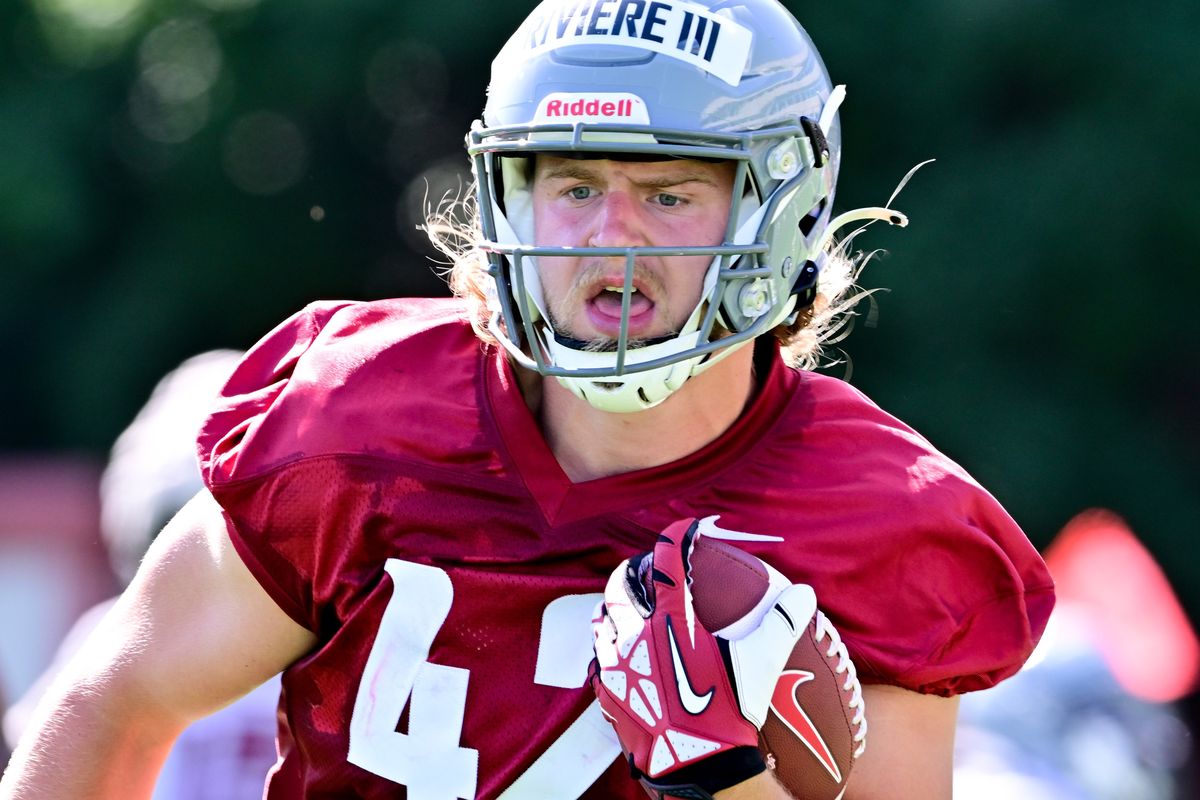 WSU: Nothing is final until it's final, right? But it's late in the game and the officials certainly haven't helped the Cougars much in this contest, have they? So, what else is new? Anyhow, on the field, the football team began prepping for the 2023 (and last?) Pac-12 season yesterday. Greg Woods was there and has a few things from the first day. Our favorite note? The deep ball is once again a priority. Now, can the offensive line give Cameron Ward time to throw it? … Greg also has a story on punter Nick Haberer being named to the Ray Guy Award watch list once more. … Elsewhere in the Pac-12 and the nation, Washington is one of the conference favorites and the Huskies looked the part as they opened camp. … There are at least five things to watch as Oregon State opens camp. … At Oregon, there must be much more. We have stories to pass along on position battles, the depth chart, the heat, five key players, two minor injuries and one transfer receiver. … It's been a while since California opened practice coming off a winning season. Once again, the Bears are looking to bounce back. … The same could be said about Stanford. … Colorado opens practice worried about this season, not the next one. … Utah needs its wide receivers to make strides. … A freshman could start at quarterback for UCLA. … A trio of USC returnees has one last chance to realize the hype. And the Trojans may have to continue to play Oregon. What horror. … No matter what Arizona State decides to call its football field, it will always be Sun Devil Stadium to us. … Arizona is getting an offensive tackle back quicker than expected. … In women's hoop, Oregon State's new assistant is a former player.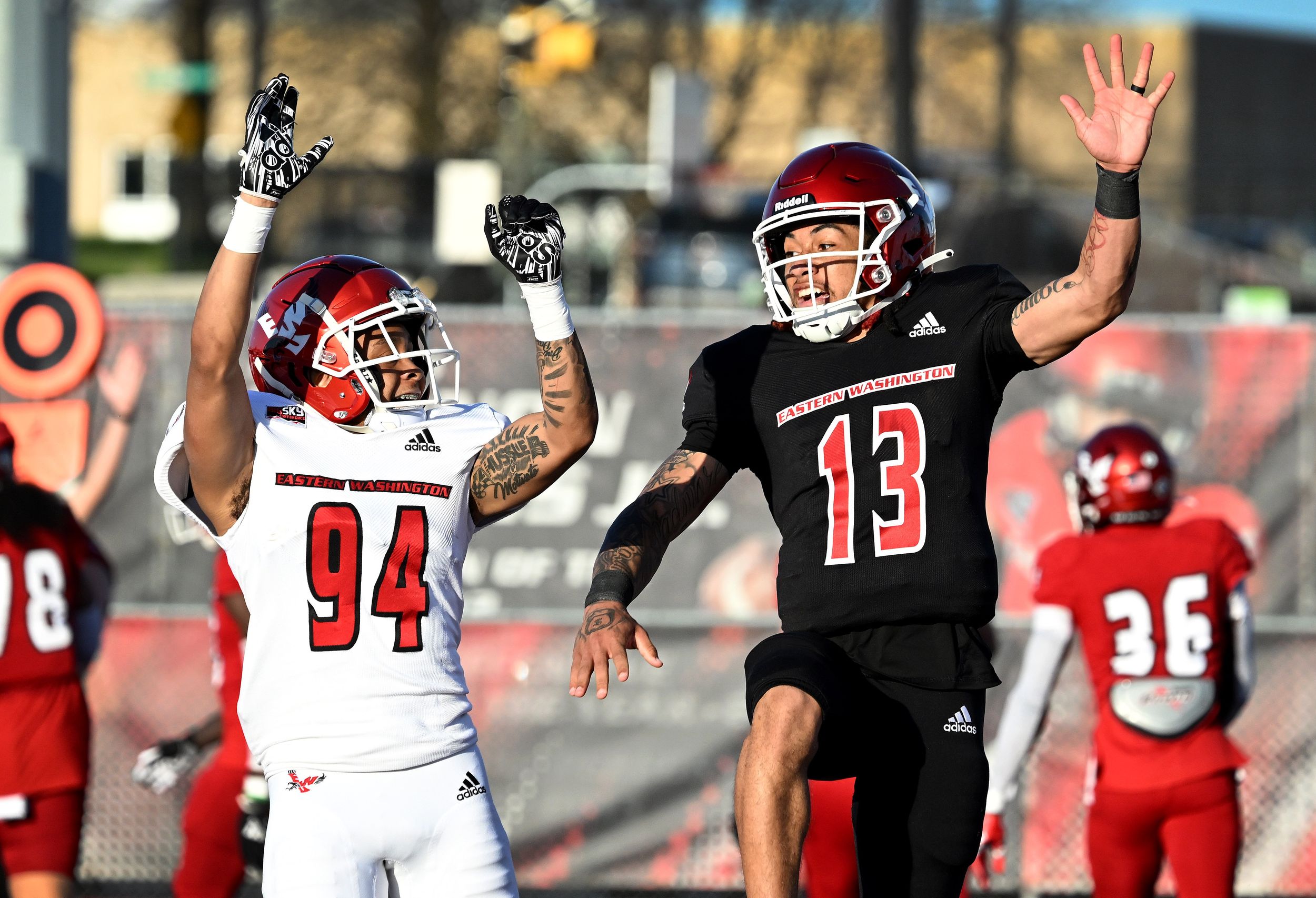 EWU: The Eagles open practice today in Cheney. To get you ready, Dan Thompson has the answers to a trio of overarching questions. … Elsewhere in the Big Sky, if there ever was a perfect Montana State football player, Troy Andersen was it. Or Joe Roberts. We can't decide which. … Another Hauck is in the coaching ranks. Robby joins Portland State's staff. … A storm cut short Weber State's first practice. … No such problem for Northern Arizona.
Indians: Everett scored in the bottom of the eighth and went on to defeat Spokane 4-3 on Wednesday night. Dave Nichols has this coverage.
Seahawks: Rookie receiver Jaxon Smith-Njigba is expected to give Geno Smith a third receiver option that is hard to stop. … Phil Haynes has risen from the depths. … Is Drew Lock a lock to the be the backup quarterback?
Mariners: The Boston bullpen arrived on the scene last night trying to protect a 3-0 lead. It couldn't. The M's, sparked by Cal Raleigh's two-run home run, rallied for a much-needed 6-3 victory. … Did the M's make the right moves at the deadline? One person believes so. … Tom Murphy might be a Mariner for quite a bit longer.
Storm: Despite Jewell Loyd's 31 points, host Seattle fell to Dallas 76-65.
Kraken: There are always learning moments in life.
Sounders: Seattle has a new captain. It's Stefan Frei. Maybe that will end the slow slide into MLS oblivion.
World Cup: The noise seems to be getting to the U.S. squad. Captain Lindsey Horan fired back yesterday at Carli Lloyd's comments on Fox's coverage. Still, the women face a tough test in the round of 16 – the match with Sweden carries the tightest odds of any – though they have one advantage over perennial power Germany. They advanced. For the first time, the Germans did not.
•••       
• We love change. Good change, like when our waistline shrinks. Or the stock market goes up. Some changes in college athletics recently have been good. Like giving athletes more freedom and income. But others? We're not a fan. We are guessing you know which changes we do not like at all. Until later …
---