Fire near Hayden Lake grows to 300+ acres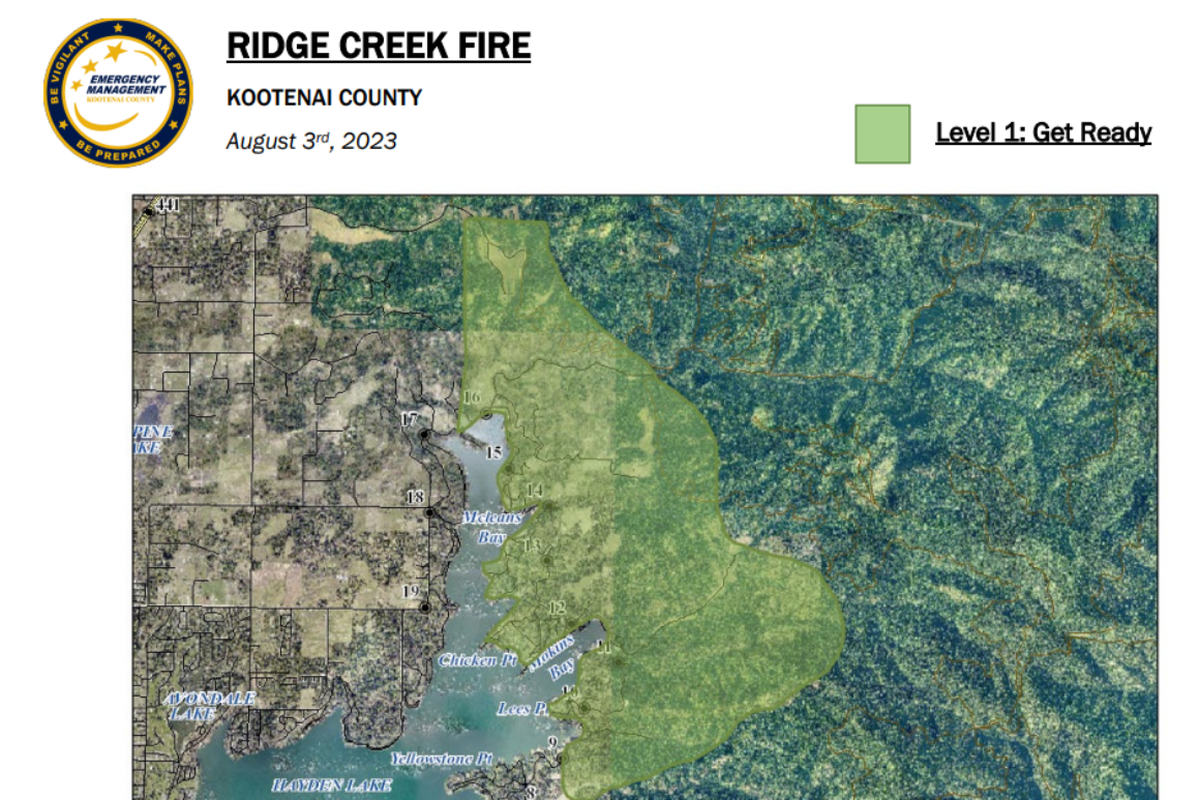 A fire first spotted Thursday afternoon east of Hayden Lake grew to 300 to 400 acres by the end the day.
Ten planes and 15 firefighters battled the Ridge Creek fire, which is about 3 ½ miles east of the northern tip of Hayden Lake, said Kary Maddox, fire information officer of the Panhandle National Forests. More firefighters were expected on the ground on Friday.
Kootenai County Emergency Management issued a 'get ready' (level 1) evacuation notice to some resident east and north of Hayden Lake.
When the fire first was noticed around 3 p.m., it was estimated to be between 5 and 10 acres. Although it didn't advance much toward populated areas, officials issued the warning because of how quickly it grew despite heavy use of planes and helicopters to fight the blaze, Maddox said.
The fire, which remained between 300 and 400 acres Friday, is burning on U.S. Forest Service land. 
The fire forced Hayden Creek Road to close, and Hayden Lake is shut down to boaters indefinitely to allow fire crews to access the waterway by aircraft.
"The inability to safely scoop or fill a bucket wastes valuable time but also presents navigational challenges with that many aircraft working on the lake," Maddox said in an email.
The cause of the fire, which is 0% contained, is under investigation.
---