Judge dismisses counterclaims brought by TikTok Psychic against UI professor, calling them 'clearly baseless'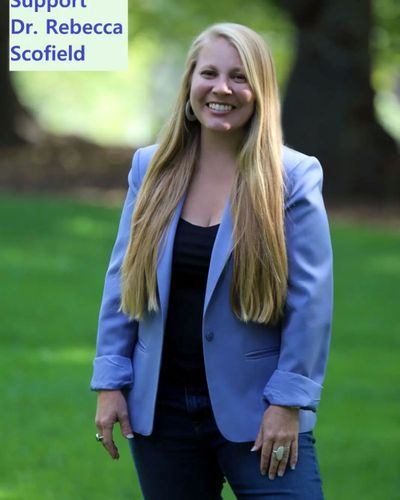 A federal judge called a TikTok psychic's claims that a University of Idaho professor killed four students last fall "arguably so outrageous as to be clearly baseless" when he dismissed the psychic's counterclaims against the professor Tuesday.
History professor Rebecca Scofield was shocked to learn that Ashley Guillard, a psychic on TikTok, was claiming she had killed four students at her university.
According to Guillard, her claims originated when doing a psychic reading on the homicides. Guillard said she discovered a teacher had ordered the killing of the students, she told The Spokesman-Review in December. More readings led her to a specific subject area at the University of Idaho, which she Googled. Scofield's photo was the first she saw, Guillard said.
Scofield sent cease and desist letters and contacted police, but Guillard continued with her claims. Even after Bryan Kohberger, a Washington State University graduate student, was arrested and charged with killing Madison Mogen, Kaylee Goncalves, Ethan Chapin and Xana Kernodle, Guillard doubled down.
Eventually, Scofield filed a lawsuit against Guillard for the false claims. Guillard filed numerous countersuits, all of which were dismissed by Idaho Chief U.S. Magistrate Judge Raymond E. Patricco on Tuesday.
Guillard, who is representing herself in the litigation, was unaware of the ruling when reached by The Spokesman-Review late Tuesday afternoon.
Last month, Scofield's attorneys argued that Guillard's claims should be dismissed because of their "legal and factual frivolousness," according to court records.
Guillard has continued to repeat her claims, including in an interview with The Spokesman-Review last month.
Patricco cited Guillard's lack of evidence to back up her claims as a key reason for their dismissal.
"Significantly, only Defendant (Guillard) has these opinions about Plaintiff (Scofield); the Court is unaware of similar claims from any other sources or the existence of any independent evidence remotely suggesting the same," Patricco wrote.
When asked to back up her claims, Guillard said she needed to do discovery, the process of obtaining information related to the case from other parties.
Patricco acknowledged that Guillard isn't an attorney and that did affect the manner in which her counterclaims were brought, but he admonished her for attempting to use discovery, calling it a "fishing expedition."
"Instead, based solely on her claimed ability to psychically divine the truth, Defendant makes extraordinary allegations about how the Plaintiff orchestrated the murder of four people to cover up a secret, romantic relationship with one of the victims," Patricco wrote. "These claims are not only conclusory and unverifiable, but arguably so outrageous as to be clearly baseless and, thus, implausible."
While he noted that the underlying case is ongoing, Patricco didn't sanction Guillard for bringing the claims despite ruling against her.
Scofield's attorney did not immediately respond to request for comment. A group of Scofield's friends created a GoFundMe to help pay for her legal fees.
---