From authentic to chain restaurants, Spokane has many burrito offerings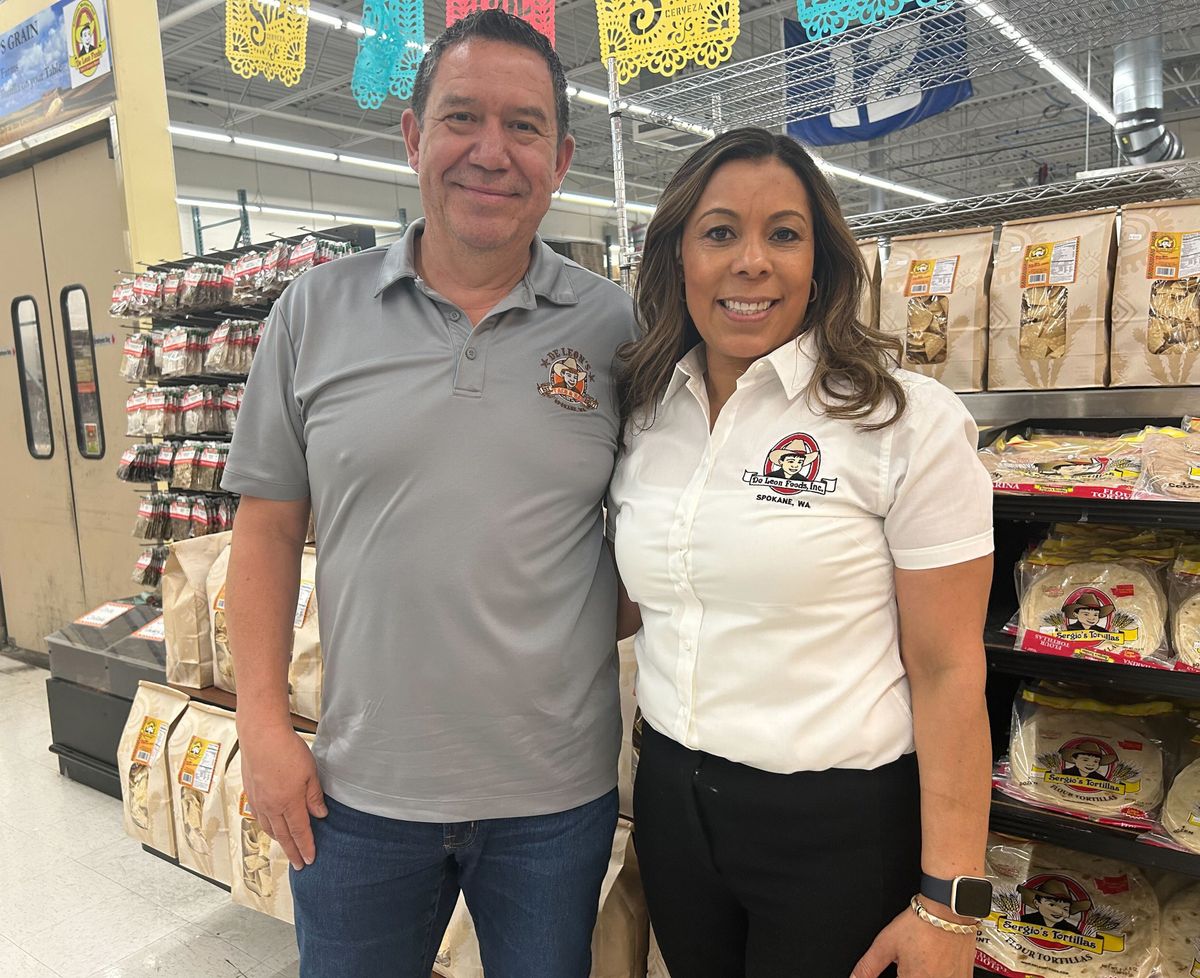 While there are plenty of places in Washington to find authentic Mexican cuisine, there's no need to drive to the Tri-Cities or Yakima. The Spokane area has a variety of places that serve affordable and authentic burritos.
De Leon Foods is the perfect example of delicious, inexpensive and authentic Mexican food. For $8, De Leon provides a loaded burrito with steak in every bite, rice, fresh onions and beans. The steak is cut in small pieces. It has the perfect amount of spice – mild but not too mild. They serve it with two different types of salsa, made fresh on the side.
De Leon's opened in 2006 as a grocery store, deli and taco bar all in one. It is named after the owners, Sergio and Mayra De Leon. Sergio moved in 1995, and Mayra moved in 1996, with the two marrying in 1998. The couple, who are both from Mexico, saw opportunity in a community that had little-to-no Hispanic influence.
"The banks and business people were like 'This is never gonna work, there's not enough Latino people in our community,' " said Sergio De Leon. "And I told them, this isn't just for the Latino community. This is for everybody, everyone likes Mexican food," De Leon said.
De Leon talked about his desire to give back to the community, after what it has given him.
"We help out kids in our community with scholarships through some organizations, we donate food, we donate to local charities.
"I just joined Second Harvest Food Bank on the board," DeLeon said.
The tortillas are made fresh every morning at a factory inside their Valley location.
"You won't find a fresher tortilla anywhere else," he said.
They supply their tortillas to Silverwood, Chipotle and many other establishments. His favorite burrito is the carne asada.
De Leon's also has great street tacos.
If you're looking for something quick and fresh, Gerardo's Authentic Mexican Food might be the choice for you.
Gerardo's prides themselves in their freshly made food. Every order is made on the spot, and nothing sits under a heat lamp or in a freezer.
"Everything's homemade. We don't have freezers, there's nothing. Everything is also made to order, nothing is pre-cooked," said Valeria Orozco, a family employee at Gerardo's.
First opening in 2011 on Monroe Street, Gerardo's has expanded to three locations, including one in Cheney.
For $8.75, you can get a Steak Ranchero Burrito. The burrito was not wrapped, with the two ends of it exposed. It was very oily and hot, temperature wise, making for a quick but messy meal.
Gerardo's also features a pepper salsa bar, featuring limes and pickled carrots.
Javier and Juventino Garcia, the owners of Gerardo's, said they came from Denver to create their own version of the American Dream.
"We all want the American Dream, just to like, have our own. We started working double shifts wherever we could," Javier Garcia said.
The two are brothers, and said they came to Spokane to find a quieter, safer city.
"It's more peaceful and smaller than Denver," said Javier Garcia said.
Garcia said he hopes that Gerardo's will expand in the future, to other cities.
"There are plans to expand in the future, trying to like branch out," he said.
Slick Rock Burrito, located on the South Hill, is nestled in among a string of businesses near 29th Avenue and Grand Boulevard. Slick Rock has a cozy atmosphere and quick service. The main ingredient was a large scoop of white rice, with a small scoop of steak and a smattering of other goodies. Most bites were full of rice, but the steak inside was tender, good quality and mildly seasoned.
Started in 1996 in a small location, Slick Rock has become a staple in the South Hill scene.
Slick Rock follows a similar format to Subway, where you watch the employee put together your burrito and customize it right in front of them. While not authentic, it is classic comfort food.
Slick Rock is owned by by Jeff and Jozey Maupin, who are the third owners.
Those looking for something extra spicy will enjoy their ghost chile salsa, which Jeff Maupin introduced in 2010.
"We are the oldest burrito shop in Spokane," Maupin said.
---