Game On: Baldur's Gate 3 is worthy of its praise and popularity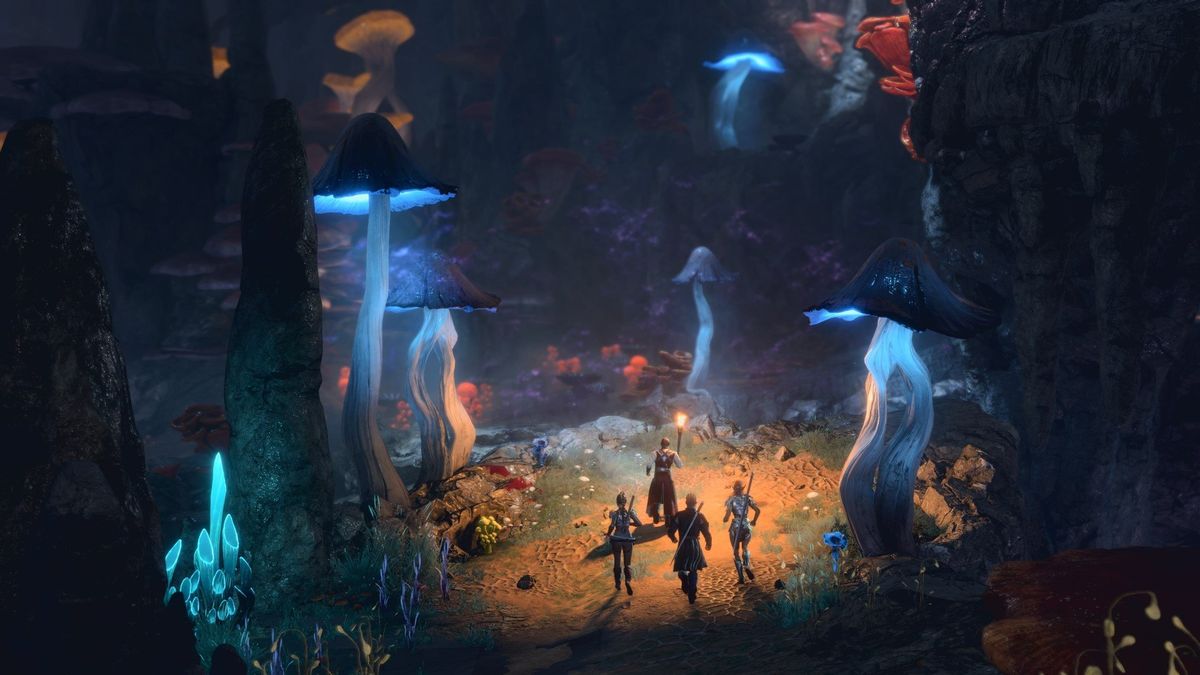 Following an early access demo release all the way back in 2020, Baldur's Gate 3 was finally released in full on Aug. 3, with the macOS and PlayStation 5 versions to follow on Sept. 6. It's been successfully defying all expectations, peaking at 814,000 concurrent Steam players during its first weekend – and that doesn't account for those playing via GOG or GeForce Now.
Though no one believed the game would tank on release, even game director Swen Vincke admitted to telling Larian Studios' IT team to "expect 100,000 or so (concurrent players) at max." For reference, other recent single player AAA titles Cyberpunk 2077 and Elden Ring peaked at 1 million and 950,000 upon release, respectively.
Aside from its popularity with players, it's also enjoying a 96/100 Metacritic score as of this writing. Currently, no outlet is willing to give Baldur's Gate 3 anything lower than a 90% – and for good reason. It's not every day a massive, big-budget game is released in a completed state with few bugs, zero microtransactions and no "we'll fix it later" mentality.
I grew up playing the first two Baldur's Gate games almost religiously at times – I can safely estimate I sank over a thousand hours into the saga. Being a direct translation of the Advanced Dungeons & Dragons world and ruleset, my parents – who took up the tabletop RPG in the late '70s – bought Baldur's Gate shortly after it was released in 1998.
At the age of 5, I was absolutely terrible at it, but I was entranced all the same. I was finally able to complete the saga 10 years later, and I've replayed it countless times since. To this day, Baldur's Gate is renowned for its excellent pacing, engaging storytelling, memorable characters and near-flawless adaptation of D&D.
When news broke in 2019 that Larian Studios would be developing Baldur's Gate 3, I was more nervous than excited. Their previous efforts, Divinity: Original Sin 1 and 2, appealed to me in theory but not in practice. Despite being obvious homages to classics like Baldur's Gate, Icewind Dale and Neverwinter Nights, I found the Divinity series to be tedious and poorly paced.
And while it's readily apparent that Baldur's Gate 3 was developed by the same people, it's also obvious that Larian has significantly honed their craft. Inventory management remains just as chorelike, but my other issues with Divinity – an abundance of unfunny jokes, poor story pacing and even worse pacing of player progression – have all been solved.
The characters are mostly funny and charming, the story is engaging and I don't find myself under leveled and automatically dying in battle whenever I wander off the beaten path. Best of all, it's clear Larian immersed themselves in D&D source material – there's a massive number of beasts, biomes and lore at play, and I rarely found myself fighting the same monsters more than once.
Although I still believe Larian's decision to make the game's combat turn-based rather than real-time with pause makes it fundamentally different from the original Baldur's Gate saga, I can at least say it's done exceptionally well. Combat mechanics are a near 1:1 adaptation of fifth-edition D&D, with only a small number of changes made to make certain convoluted or arbitrary rules more user-friendly.
But Baldur's Gate 3's crowning accomplishment is the depth of its role playing. Nearly every encounter gives players the option to negotiate, cause a bloody scene or anything in between. This video game is truly the closest thing a person can get to tabletop D&D without summoning a stack of books, a bag of dice and several friends.
For that reason, Baldur's Gate 3 is an excellent title largely worthy of the praise and publicity it is currently enjoying. The game accomplishes the near-impossible task of holding up to nerd-like scrutiny while still being approachable to newbies, and for that reason I highly recommend it to D&D fanatics and new players alike.
Riordan Zentler can be reached at riordanzentler@gmail.com.
---