A Grip on Sports: We all strive for control but so often in sports little is within our grasp A GRIP ON SPORTS • Today's theme concerns control. Or the lack of it. Few of us like it when we have no control of the direction our life is taking, that's for sure. But it happens way too often on a micro and macro scale in sports.
•••••••
• The most common macro example of a lack of control is simple sports fandom.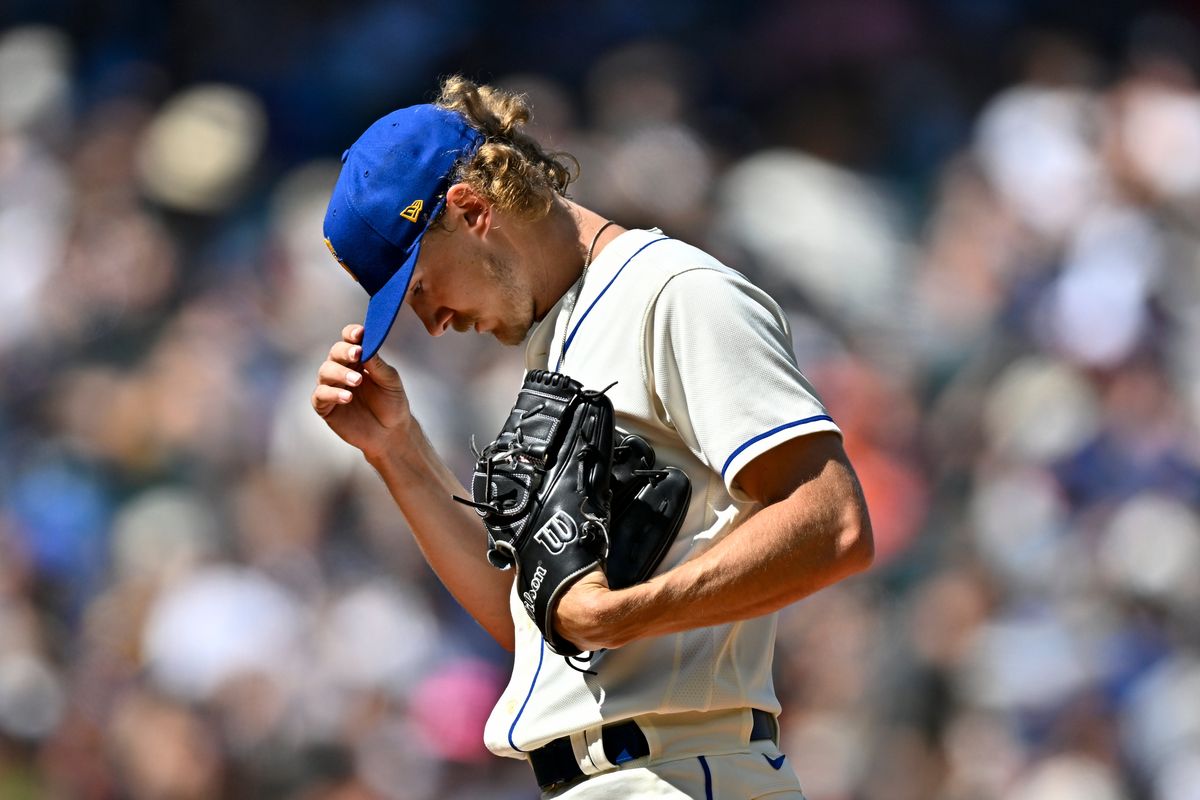 After you pick someone or something to root for, it is all out of your hands. Their success, or lack of same, is uncontrollable from your living room or the upper deck, though that doesn't stop us from trying. (See old columns about superstitions and/or broken TVs for a more in-depth example.)
Once we go all in as a fan, our control is lost. Well, we can always change who we are rooting for, but that carries the danger of being labeled a front-runner. Most of us try to avoid such things like we avoid the lady coughing in the checkout line.
But you know what's worse than being labeled a front-runner? Having your career judged by a group you're not part of at all. Talk about a lack of control – in a micro-way.
This morning, Dave Boling once again examines one of those examples. And once again takes up the torch. Our friend tries to light a fire under the members of the Pro Football Hall of Fame selection committee.
Dave's goal: To get the secretive ensemble to welcome former Seahawk coach Mike Holmgren.
It's been years since Holmgren stalked the sidelines of the long-gone Kingdome and what is now called Lumen Field. But in his 10 seasons in Seattle, not only did he win, taking the Hawks to their first Super Bowl, but he laid the groundwork for the success enjoyed during Pete Carroll's era.
That comes on the heels of Holmgren's Green Bay Packer triumphs, as he not only won a Super Bowl with the Packers but also destroyed the franchise's malaise that dated back to the end of the Vince Lombardi era.
Either tenure might have been enough to gain admittance to the Hall, but put them together, add in his offensive innovations, a coaching tree that includes two-time Super Bowl champion Andy Reid and a heritage of helping quarterbacks as an assistant that is unmatched and it should be a no-brainer.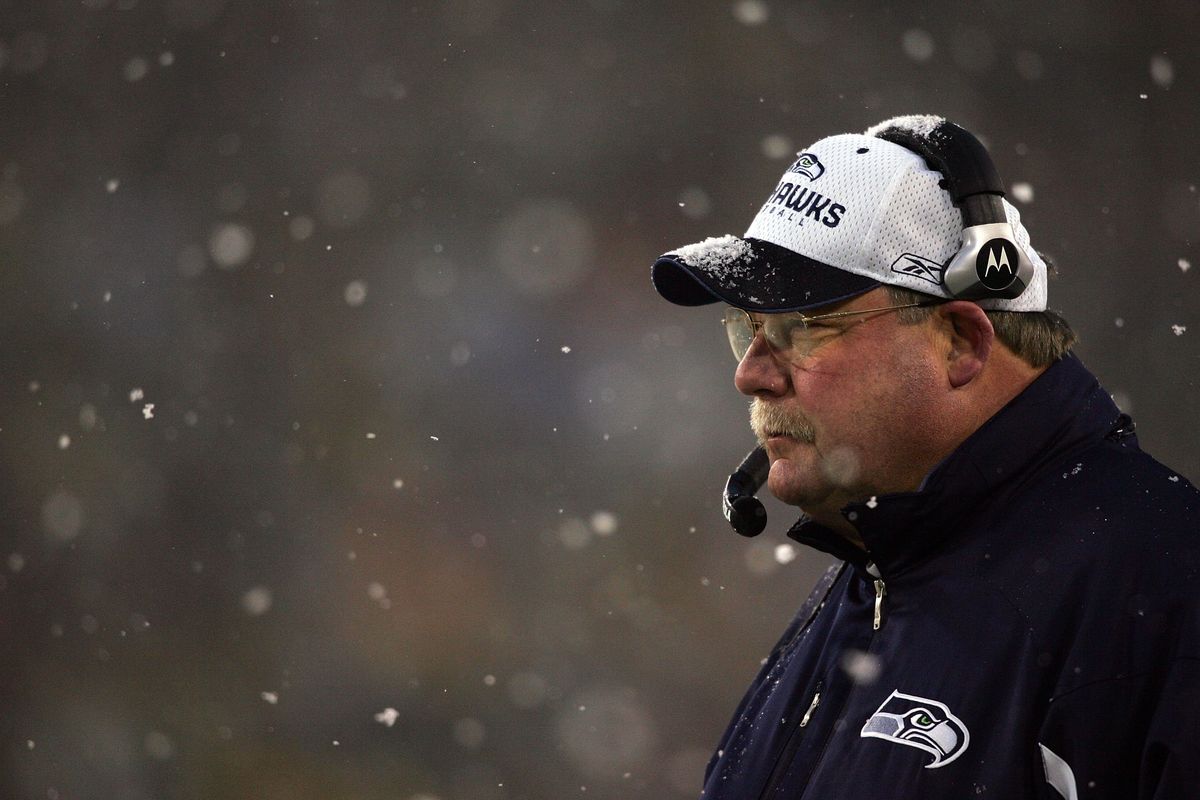 But the Hall of Fame committee, which includes a former colleague of Dave and ours, Mike Sando, has yet to see it that way.
They get another chance this week. Maybe this is Holmgren's year.
• The four schools who remain as part of the Pac-12 actually have no control over their future as well. They might think they do, but the decisions made in meeting rooms in other parts of the nation will have more impact than anything the schools can muster.
If the ACC relents this week – tomorrow is a big day for the conference, as it is a deadline for any school that is truly thinking of trying to leave – or this month and invites the Bay Area schools, then a decision is made. The Pac-12 will be no more, no matter what Oregon State and Washington State want. Going from two to six or eight or 10 is too much of an ask. Starting with four is hard enough.
Even if that doesn't happen, however, the quartet will still be beholden to the whims of media moguls from Cupertino to Connecticut. If someone wants to pay the freight to broadcast West Coast games, then the chances of rebuilding the conference improve exponentially. If not, might as well kick the Mountain West or AAC tires. A new home will be needed.
The only control the Pac-4 has is marketing based. Sell what the schools have to offer. Stanford's academic bona fides. Washington State's impassioned fan base. Oregon State's new football excellence. California's laissez-faire attitude toward sports in general. Wait, downplay that last one. Or not. Maybe the networks would like a Revenge of the Nerds Part 17 storyline.
No matter how persuasive the foursome is, however, they don't get the final say. Unless they decide to give up. Hopefully, that is not an option they even explore. At least for a while.
•••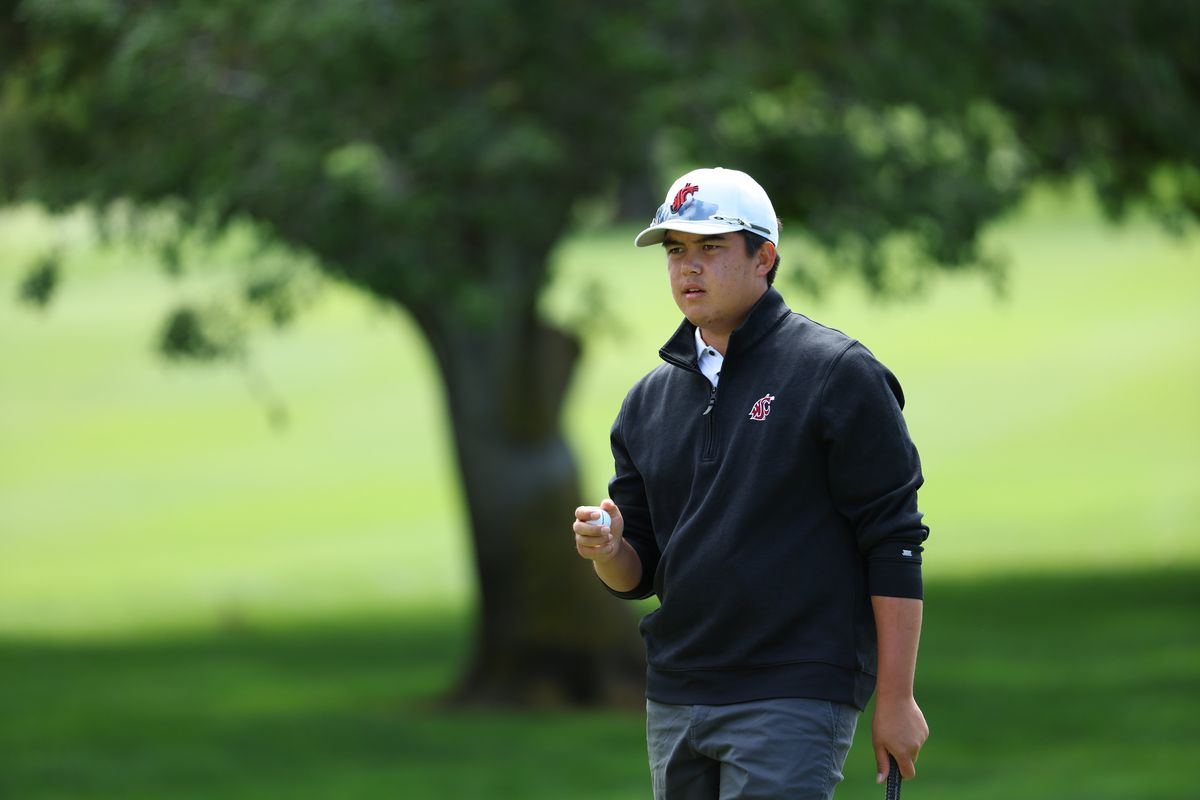 WSU: Golfer Pono Yanagi will tee off in the U.S. men's amateur this morning, in the midst of the best stretch of golf in his Washington State career. Jim Meehan talked with him and has more on the journey that's taken Yanagi from Hawaii to this, the amateur in Denver. … Former football star Hercules Mata'afa had to flee the flames in Lahaina. Came back to a family home that was nothing more than ash. His family lost everything. He even lost his 2015 Sun Bowl ring, melted by the flames, though we're guessing someone at Washington State is already working to get that replaced. … Elsewhere in the Pac-12 and the nation, the ACC would be silly not to offer Stanford and California a spot. But the Pac-12's only hope is that the four schools against expanding to the West Coast stay united. … College football about academics? Stanford's plight makes a mockery of that. … The depth chart is coming together at Oregon State. … Oregon is sorting out its kickers and punters. … Colorado is trying to sort out its offensive line. … It's no surprise that Utah has athletes on the defensive side of the ball. … And that UCLA has a new look on that side. … There are young players among Arizona's receiver group. … In basketball news, UCLA has really expanded its overseas recruiting. … Speaking of overseas, Arizona plays in Israel this morning. … USC took its game to Europe as well.
EWU and Idaho: Around the Big Sky, Idaho State's football team is trying to past its chemistry test.
Preps: Oregon is doing some interesting things to attract high school football officials.
Indians: Hillsboro picked up the offense late and held off Spokane's rally, taking a 10-4 series-ending win Sunday. As Dave Nichols tells us, the teams split the six-game series and both are 18-24 in the Northwest League's second half.
Mariners: Two chances to improve their wild-card standing – and reputation. Two 10-inning games that went the other way. After a 1-2 weekend against American League East-leading Baltimore, including yesterday's 5-3 loss, the M's have to bounce back tonight against the woeful Royals in Kansas City. … Marco Gonzales is headed toward surgery on his pitching arm. His season is over but he feels he can return next year.
Storm: Despite being shorthanded, Seattle won for the second consecutive time at home, defeating Phoenix 81-71.
Seahawks: Coby Bryant's versatility is paying dividends for him and the Hawk defense. … Boye Mafe may win the most improved award for camp. … There are undrafted free agents making a push to be part of the roster.
•••       
• There are some mornings when we feel we have no control over what we are writing. Was today one of them? You decide. We don't want to have to make that determination on a Monday. Until later …
---