North Idaho College hires attorney with extremist ties who scored lowest on board assessment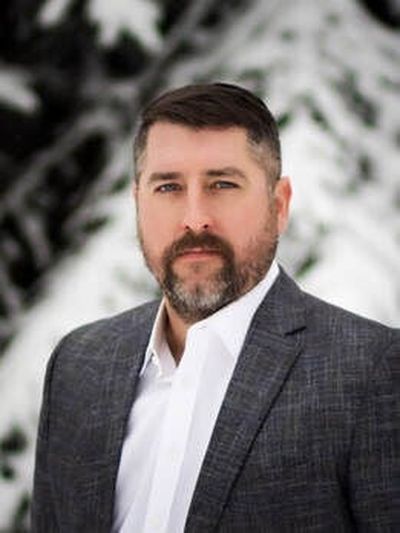 The board of North Idaho College on Wednesday night hired an attorney with far-right ties who scored lowest in the college's review of four candidates.
Colton Boyles of Boyles Law, based in Sandpoint, has no experience representing an educational institution.
The decision has many on edge since NIC's accreditation remains under sanction for numerous issues of board governance.
"We are one bad board meeting away from losing accreditation," Trustee Tarie Zimmerman said.
A selection panel of administrators scored materials submitted by each attorney candidate. Overall, Boyles scored 60%, while the other finalist, Stevens Clay law firm, scored 97%.
"How can we put forth someone who scored 60%?" Zimmerman said. "That's a D-minus."
The board voted 3-2 to hire Boyles as general legal counsel.
Based in Spokane, Stevens Clay specializes in K-12 school law. Its attorneys have represented Eastern Washington University, the Community Colleges of Spokane and Big Bend Community College.
In the category of relevant legal experience, Boyles scored 46% while Stevens Clay scored 100%.
Both firms would charge $275 an hour.
"Any allegation that we are not qualified is without any basis in fact or law," Boyles wrote in his application letter touting his firm's experience in real estate law, employment contracts, insurance, civil litigation and other areas.
Trustee Todd Banducci said Stevens Clay is not so experienced when counting years in the Idaho State Bar.
Stevens Clay proposed assigning four principal attorneys to NIC, including two already licensed in Idaho and two who would need to seek admission through Washington. Stevens Clay attorneys Kevin O'Neill and Garrett Williams joined the Idaho bar in 2020 and 2021.
Boyles joined the Idaho bar in 2017 and is an Idaho resident.
After a tie vote in June, the board requested additional information from the two finalists. Follow-up questions asked for client references, examples of insurance negotiations, years of experience representing higher education clients and whether there have been any criminal or civil suits against the firm. Boyles did not respond to the questions.
"It has become clear to me that the 'group of administrators' conducting the RFQ review are biased against me and my firm and that we are not being fairly considered," Boyles replied in an email. "The Board is, however, welcome to reach out to me directly if it requires any further information."
A follow-up email from Sarah Garcia, NIC's vice president of finance, clarified that the questions came from the board, not administrators. Boyles still did not respond.
Board chair Greg McKenzie cut off NIC President Nick Swayne during board discussion Wednesday night when he brought up the fact that Boyles had not responded.
Swayne said in normal contracting situations, unresponsiveness – regardless of experience – is disqualifying.
Christa Hazel, an activist behind the group Save NIC advocating to keep the college from losing accreditation, said the board majority's decision might have demonstrated poor governance by ignoring policy and recommendations of staff.
Who is Colton Boyles?
Boyles, whose full name is Dennis Colton Boyles, was recently retained by the Community Library Network – the group of Kootenai County libraries outside of Coeur d'Alene – whose board members have ambitions of restricting books and services.
He defended former Idaho Lt. Gov. Janice McGeachin when she lost a public records lawsuit to the Idaho Press Club.
Boyles pleaded guilty to a driving under the influence misdemeanor late last year and is on unsupervised probation until Dec. 12.
He has appeared as a guest on far-right internet shows, such as "The Pete Santilli Show." Pete Santilli was a vocal supporter of anti-government activist Ammon Bundy during the armed occupation of the Malheur National Wildlife Refuge.
Ammon Bundy's governor campaign paid Boyles' firm $5,000 in 2022 for legal advice.
In an Epoch Times documentary, Boyles pushed deep state conspiracy theories about Child Protective Services.
"I would say it is a state- and federal-funded kidnapping system," Boyles said.
The documentary was about the infant grandson of Diego Rodriguez, an associate of Ammon Bundy, who was taken into custody by the Idaho Department of Health and Welfare after he was malnourished. The documentary identified Boyles as the Rodriguez family's attorney.
Bundy and Rodriguez organized protests outside the hospital, claiming human trafficking. Bundy, Rodriguez and their political groups were ordered to pay over $52 million in a harassment lawsuit by St. Luke's Health System.
In 2021, Boyles donated $500 to Post Falls School Board candidate David Reilly, a former radio host who has expressed antisemitic views and attended the 2017 white supremacist Unite the Right rally in Charlottesville, Virginia.
In a June 10 email to NIC attaching his proposed retainer agreement, Boyles pointed out that a lawyer's representation of a client is not an endorsement of their views.
"It is fundamentally unfair to bootstrap my current or former clients' views to me or the firm," he wrote. "Indeed, we take great pleasure in assisting clients who may have no where else to turn because some of the greatest benefits and gains to society are made and occur at its fringe."
---