News > Business
Post Consumer Brands in trademark battle with band OK Go over new cereal name
Feb. 1, 2023 Updated Wed., Feb. 1, 2023 at 6:04 p.m.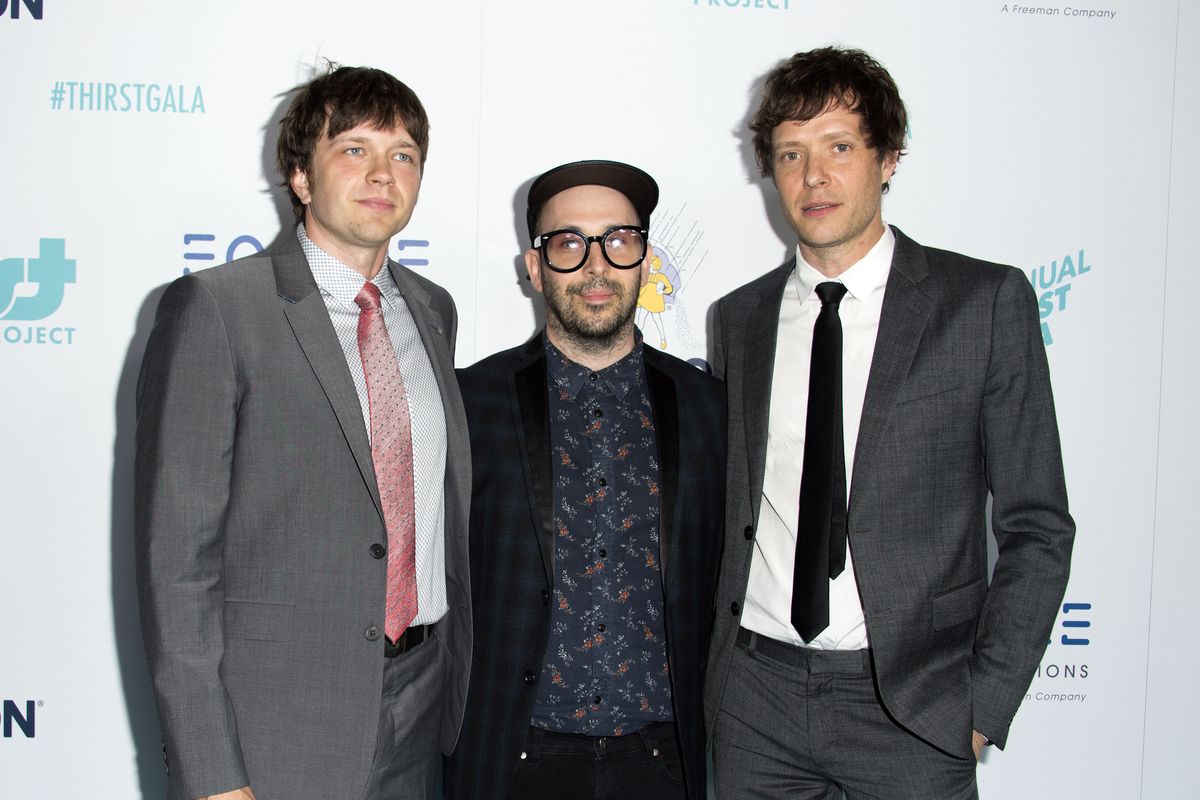 OK Go attends the Eighth Annual Thirst Gala on April 18, 2017, in Beverly Hills, Calif. (Getty Images)
Tribune News Service
Post Consumer Brands has launched a new type of cereal called OK GO! – but the band with the same name says OK, no.
Post is asking a federal judge to resolve the months-old dispute and remove "the constant threat of unfounded future litigation" the company says it faces over the trademark, according to a suit filed last month.
Lawyers for the band OK Go, known for its viral music videos, said the cereal trademark "will cause confusion, lead to a false association of the band with Post and its products … causing significant harm to OK Go, its brand and its reputation."
The OK GO! food brand of just-add-water versions of Post cereal hit shelves in January.
Post filed an application with the U.S. Patent and Trademark Office last spring that was approved by the end of August.
In September, a lawyer for the band demanded Post drop the trademark. "The OK GO mark has developed enormous good will and is strongly linked with OK Go (the band) in the public's mind," attorney Alex Kaplan wrote in a letter to the company.
Kaplan also pointed to a 2011 video collaboration between OK Go and Honey Bunches of Oats, Post's best-selling cereal.
Lawyers for Post responded that rock bands and breakfast cereals "are clearly unrelated."
"OK GO is a very common term that is concurrently used and registered by many different parties across a spectrum of different goods and services," Post's attorney Thomas Polcyn wrote.
Kaplan again responded with a cease-and-desist request and wrote that "our client will not hesitate to take any action that is necessary to protect its OK Go name and mark."
At an impasse, Post offered in December to pay the band "for a branding collaboration/co-marketing arrangement in an effort to resolve this matter," according to the lawsuit. But the offer was rebuffed and the band asked the trademark office for another extension to oppose Post's filing.
Post sued OK Go on Jan. 13 in U.S. District Court in Minnesota, seeking a declaration it can use the OK GO! trademark – plus attorneys' fees."Trademark law allows companies to use the same words on different types of goods and services – just like the word Delta is used for faucets, air travel and dental insurance," the company said in a statement Tuesday. "Post reluctantly initiated this lawsuit when our attempts to resolve this matter amicably were rejected and the band OK Go continued to threaten to sue Post in federal court."
OK Go, the band, has until Feb. 26 to formally oppose Post's trademark at the U.S. Patent and Trademark Office. It has until Feb. 15 to respond to the federal lawsuit.
Local journalism is essential.
Give directly to The Spokesman-Review's Northwest Passages community forums series -- which helps to offset the costs of several reporter and editor positions at the newspaper -- by using the easy options below. Gifts processed in this system are not tax deductible, but are predominately used to help meet the local financial requirements needed to receive national matching-grant funds.
Subscribe now to get breaking news alerts in your email inbox
Get breaking news delivered to your inbox as it happens.
---