News > Nation/World
American killed in Ukraine was working as humanitarian medic
Feb. 3, 2023 Updated Fri., Feb. 3, 2023 at 7:10 p.m.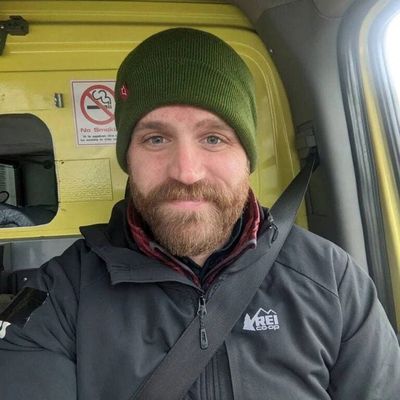 Pete Reed, a humanitarian, paramedic and U.S. Marine Corps veteran who had gone to work in Ukraine assisting people afflicted by the war, was killed in a front-line explosion on Thursday, according to his wife and the nonprofit organization they co-founded. He was 33.
Reed was on assignment as country director for Global Outreach Doctors, a team of medical professionals who worked to rescue and treat people affected by famine and otherwise suffering as a result of the ongoing bloodshed, said his wife, Alex Potter. He was working in Bakhmut, a town in eastern Ukraine where for months Russian and Ukrainian forces have been locked in fierce warfare with neither side holding a decisive advantage.
Potter said in an interview that another evacuation team near Reed's came under attack, prompting Reed's team to respond. They too faced shelling, she said.
"He was just such a special person," Potter said. "Everything he did in life was to help other people."
The couple married last year.
Reed is at least the sixth American killed in Ukraine since Russia's invasion nearly a year ago. Some had joined Ukrainian combat units as volunteers, while others have sought to assist the Ukrainian people in nonfighting capacities.
Reed, a New Jersey native, joined the Marine Corps in September 2007, shortly after his 18th birthday. He became an infantryman and deployed twice over the next four years to Afghanistan's Helmand province, according to records released by the service Friday. He served with 3rd Battalion, 8th Marines, based at Camp Lejeune in North Carolina, and earned a combat action ribbon, indicating he came under hostile fire or engaged enemy forces directly. At the time, some of the Afghan war's fiercest fighting took place in the Taliban stronghold where Reed's unit deployed.
He left active duty as a corporal in September 2011 after completing a customary four-year enlistment, and began his humanitarian career a month later when Hurricane Sandy struck his home state, according to a biography posted online by Global Outreach Doctors. He assisted others in need after the storm while volunteering with Team Rubicon, a nonprofit that specializes in disaster response and includes many U.S. veterans.
He settled briefly in Jackson Hole, Wyoming. But after the Islamic State overran Iraq, Reed left the United States in 2015, leading medical teams with Kurdish forces partnered with the United States and then setting up an austere medical treatment facility during the Battle of Mosul, in which Iraqi forces, backed by American air power, took back a major city in some of the bloodiest fighting against the terrorist group.
Reed's team treated more than 10,000 patients in "trauma stabilization points" outside the city, according to his biography. Danny Gold, a journalist who covered the conflict, recalled on Twitter that Reed's team set up stretchers in an empty, dusty lot, working with whatever supplies they had on hand.
"All day every day, for weeks and months, dozens of casualties poured into this lot, the war wounded, sometimes on the hood of Humvees," Gold said. "Soldiers, the elderly, children with shrapnel wounds, family members crying in the background, explosions. It was harrowing."
It is there, in November 2016, where Reed met Potter, a photojournalist who covered the Middle East. Months later, they helped co-found Global Response Medicine, a nonprofit focused on providing emergency medical care in hostile areas.
Over the next few years, Reed was involved in operations in Iraq, Yemen, Syria and Poland. More recently, he attended paramedic school, graduating last year, his wife said.
Potter and Reed moved to Anchorage, Alaska, in October, and he decided to take the assignment with Global Outreach Doctors last year. He left for Ukraine on his most recent assignment early in January.
"I knew that this was the kind of work that he loved, and he was good at, and that brought him life," she said. "You can't tell someone 'no' if they really want to do something that makes them shine, you know?"
Reed has many friends in Ukraine, and Potter has a large support network there she hopes to draw on to bring his remains home. The State Department also has been in touch, she said.
"He was incredibly supportive as a husband," Potter said, her voice catching. "He always aggressively pushed me to achieve my dreams. He never thought that anything was impossible – either with us or with his own life."
Local journalism is essential.
Give directly to The Spokesman-Review's Northwest Passages community forums series -- which helps to offset the costs of several reporter and editor positions at the newspaper -- by using the easy options below. Gifts processed in this system are not tax deductible, but are predominately used to help meet the local financial requirements needed to receive national matching-grant funds.
Subscribe now to get breaking news alerts in your email inbox
Get breaking news delivered to your inbox as it happens.
---