Sports
A Grip on Sports: It's never too early to start planning for a special Saturday ahead
Mon., Feb. 6, 2023 A GRIP ON SPORTS • We remember when we used to enter an office on Monday morning. Five days of work loomed. A to-do list was mandatory. Most items were mundane, things that needed to be checked off before the week ended. After we shared what happened over the weekend, of course.
•••••••
• Today feels that way here. Nothing major ahead – at least until next Saturday. And a weekend in the rear-view mirror that deserves a little recognition.
Want to look ahead first?
Nothing to see between now and Saturday, is there? Oh, sure, Super Bowl hype. And Super Bowl commercial hype. We'll be inundated with both. It will spread like some "Last of Us" fungi until its tentacles overwhelm even those living off the grid.
No avoiding it. But we can push it away, at least until late Saturday night.
Why then? It may just be the best day of college basketball this area has seen in years.
Three venues. Four games. All a big deal.
Two of them will be in McCarthey. The Gonzaga women not only host the University of Portland at 1 p.m. with the West Coast Conference lead on the line, the Zags will be finally honoring Courtney Vandersloot by raising her jersey to the place's rafters.
It's overdue not because GU didn't want to do it but because a pandemic intervened. Now the program's greatest player will be recognized the same way a handful of the men's best have been.
After the crowd files out of the Kennel, the place will be cleaned and prepped. That night BYU will make its last conference appearance in the building, a place in which the Cougars have enjoyed some success over their decade-long tenure in the WCC. Not enough, surely, if you wear a BYU sweatshirt while raking leaves in the fall, but more than most programs. And yet the Cougar men will leave for the Big 12 next year without ever winning the always anticipated conference title.
At about the same time that ESPN2 broadcast hits its stride, the Huskies and Cougars will be tipping off in Pullman.
Not many games draw a large crowd to Beasley anymore but the basketball version of the Apple Cup still usually does. What's really weird is both teams will enter the matchup with the same 5-9 Pac-12 mark. There is not a lot riding on the game – except pride. Bragging rights. The chance to hold it over your neighbor for a few months. You know, no big deal.
Earlier Saturday there will be another rivalry game in the Palouse. Less than 10 miles east, Idaho will host Eastern Washington in the middle of the afternoon.
The Eagles are undefeated in Big Sky play. The Vandals are, well, not. Doesn't matter. There is nothing better than winning the conference title, sure, but handing a rival a loss that could make that goal harder to attain would have to feel a bit special, right?
Especially when it is all that's attainable that day. It would make a special day in the region a bit more special in the home team's locker room.
• For years we've wondered why Kareem Abdul-Jabbar's name hasn't been consistently mentioned in all the barroom arguments over who is the NBA's greatest player of all time.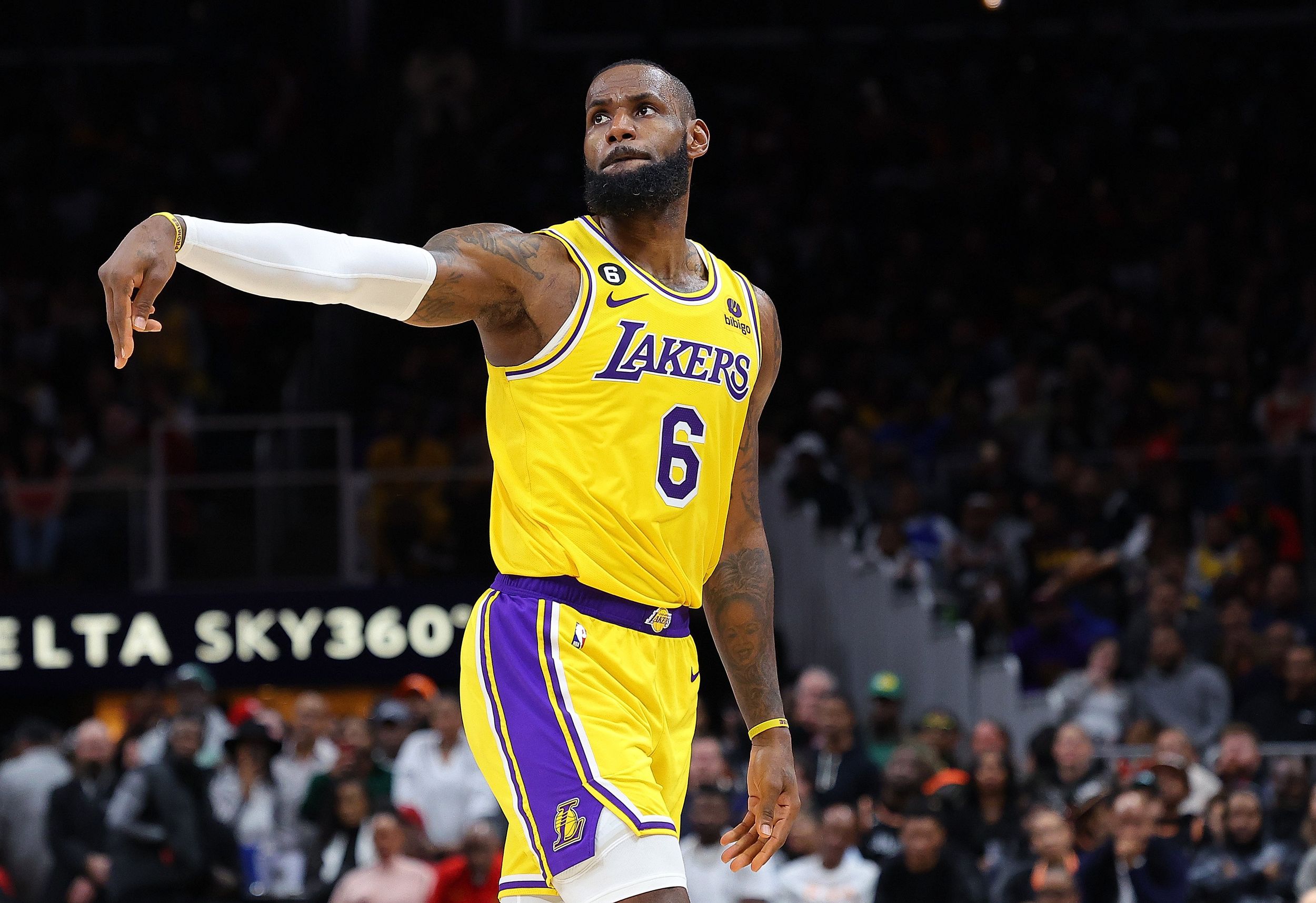 Not only did Abdul-Jabbar win five NBA titles with two franchises, he has been the league's all-time leading scorer for more almost four decades. And yet, the master of the unstoppable skyhook rarely seemed to be included in the Michael Jordan-topped argument.
In fact, for the past decade or so, only LeBron James has seemed to challenge the Jordan hegemony. And soon, James will have wrested that leading-scorer mantle from Abdul-Jabbar's legacy.
The one good thing about that? It will bring the 75-year-old Abdul-Jabbar back into the limelight, if only for a little while. He deserves it. For many reasons.
•••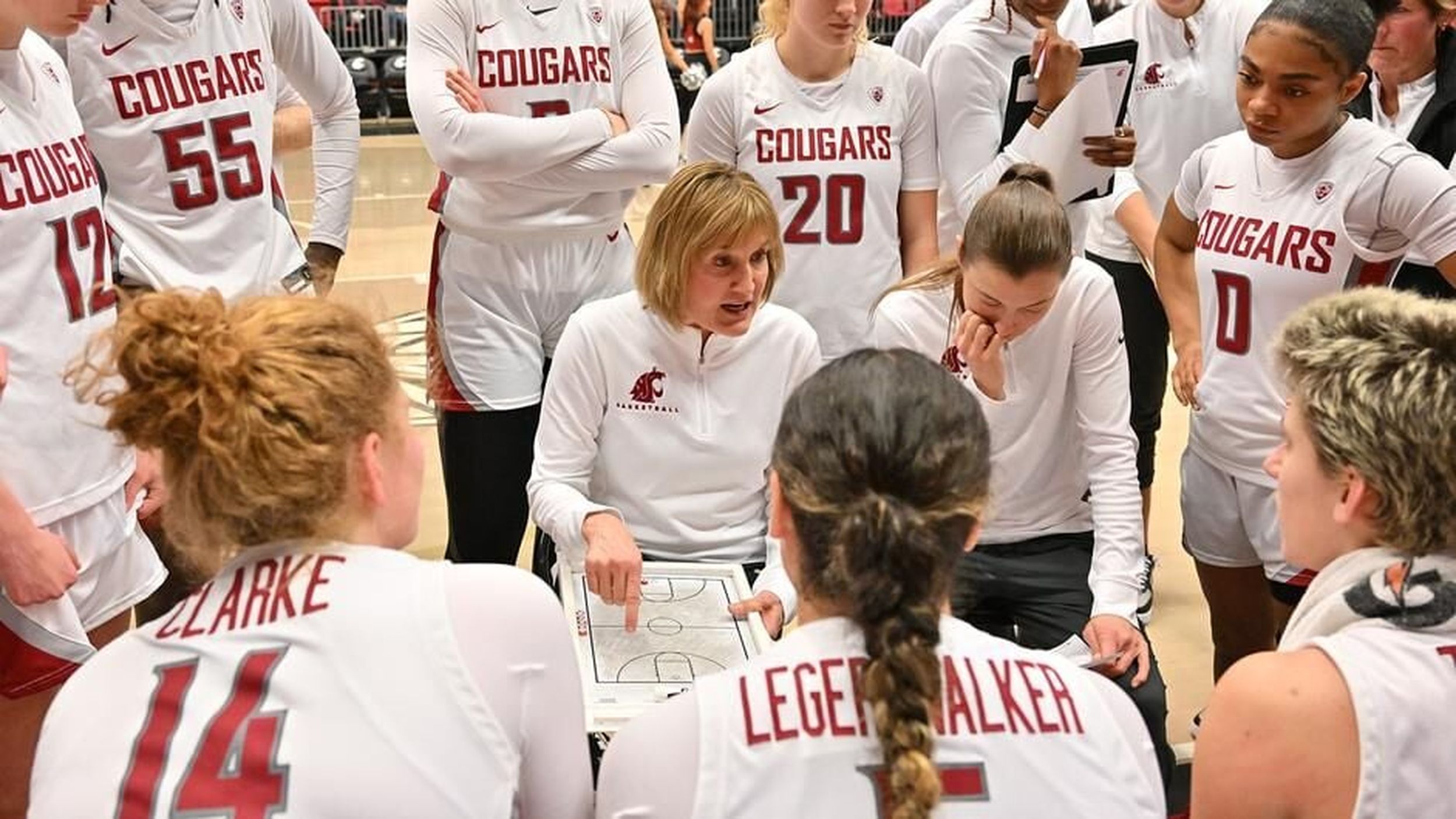 WSU: OK, let us look back at the weekend. Charlisse Leger-Walker got back on track yesterday, scoring 25 points as the Cougars topped California in Pullman 70-60. … Elsewhere in the Pac-12 and college basketball, Jon Wilner took a look back at the men's recent weekend in the Mercury News. … Back to the women, Washington upset second-ranked Stanford on Sunday, winning in Seattle 72-67. … Both Oregon schools lost at home yesterday, with Oregon State being blown out by Colorado 67-48 and Utah moving into a tie for first by handing Oregon a 100-92 loss. … UCLA got healthy with an 82-63 win over visiting Arizona State. … Arizona toughed-out an 81-75 overtime win at USC. … The Utah men are happy to have been able to play California. The Utes won 61-46. … Stanford was on a roll but Colorado took care of that with an 84-62 win. … Arizona's bench shined over the weekend.
Gonzaga: Jim Meehan has this piece on Saturday night's loss in Moraga. It was a great game with an unsettling outcome for the Zags. … Elsewhere in the WCC, we really didn't become aware of the wild nature of Portland's Saturday night loss at Pepperdine until yesterday when we saw the video. What a fiasco. … Has BYU finally figured things out? The Cougars are riding a winning streak.
Whitworth: The Pirates will host Whitman on Tuesday night with the Northwest Conference lead on the line. Two seniors, JT McDermott and Michael Smith, will lead the way after reuniting at Whitworth this summer. Luke Pickett has their story.  
Chiefs: Spokane traveled over the mountains for a Sunday game in Seattle. And lost, 3-1.  
Seahawks: The linebacker corps will be in flux this offseason. Good. It needs upgrading. … So does the defensive line. … A young quarterback may be the answer for the future. But maybe not.
Kraken: If there was a need for the division-leading team, it was probably blue-line depth. Seattle took care of that yesterday with a trade for Jaycob Megna. … Hard work is always recognized by teammates.  
Sounders: Seattle competed with the Egyptian team at the Club World Cup. But could the Sounders have won? Should they have?  
•••       
• We hope your work week goes well. And that you have time to enjoy all you want come Saturday, no matter what that is. Until later …
Local journalism is essential.
Give directly to The Spokesman-Review's Northwest Passages community forums series -- which helps to offset the costs of several reporter and editor positions at the newspaper -- by using the easy options below. Gifts processed in this system are not tax deductible, but are predominately used to help meet the local financial requirements needed to receive national matching-grant funds.
Subscribe to the sports newsletter
Get the day's top sports headlines and breaking news delivered to your inbox by subscribing here.
---