Sports > Outdoors
Idaho Fish and Game selects Moscow native as new director
Feb. 8, 2023 Updated Fri., Feb. 10, 2023 at 6:45 p.m.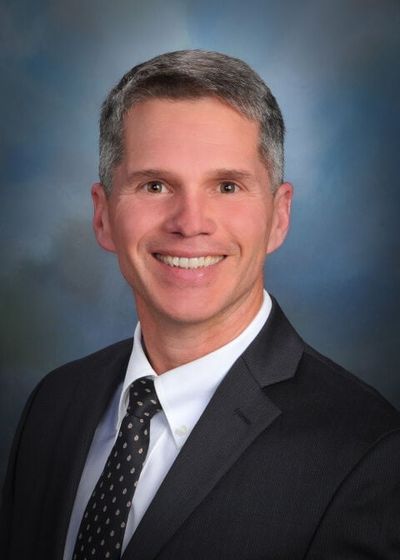 LEWISTON – The Idaho Fish and Game Commission hired a Moscow native and longtime employee of the Idaho Fish and Game Department to lead the agency Tuesday.
Jim Fredericks will replace Ed Schriever when the latter's retirement becomes official in the coming weeks. He will oversee more than 550 employees at the Idaho Department of Fish and Game and its $150 million budget. The agency is tasked with preserving, protecting and perpetuating the fish and wildlife of Idaho.
"I'm humbled. This is a big job. In many ways, it's one of the most important jobs in the state and that is not lost on me," Fredericks said in a phone interview on Tuesday. "We've got a lot of challenges in front of us but we have an incredible agency."
Fredericks, 58, is the deputy director of the department and has spent his entire career with the agency. He was raised on the Palouse and his family deep roots in the Silver Valley.
"I grew up in Moscow, hunting, fishing and trapping," he said. "My career has been in fish and wildlife management but all the way back to when I was a kid, it's fair to say there was never a day I didn't have a personal stake in fish and wildlife."
He graduated from Moscow High School in 1983, earned a degree in psychology from the University of Idaho in 1988 and a master's in Fisheries from the school in 1994.
Fredericks started with the agency the same year and held several jobs in fisheries, including as a research biologist, fisheries manager in the Panhandle and Upper Snake regions and chief of the fisheries bureau in Boise.
"We are both proud and privileged to have Jim Fredericks as our next director," Fish and Game Commission Chairperson Tim Murphy said in a news release. "He has had a successful career with Fish and Game, and we look forward to working with him in the future to manage Idaho's valuable wildlife."
The challenges Fredericks sees for the agency include managing both big game animals, such as elk, and predators, such as gray wolves.
"While we may have the right number of elk in Idaho, they are not in all the right spots," he said. "There are places we need to restore elk and there are places, frankly, where we need fewer elk. We do not have the right number of wolves in Idaho and they are not in the right spots."
On Friday, the agency released a draft wolf management plan that strives to reduce the population by about 60%.
He also wants to carry forward Schriever's effort to address perceived overcrowding as Idaho's population continues to grow and more people compete for limited outdoor opportunities.
As the agency tackles tough problems, Fredericks intends to prioritize public engagement. For example, as wildlife managers try to contain Chronic Wasting Disease in deer and elk centered around Slate Creek in Idaho County, he said it will be key to involve hunters and landowners in the process, ensure they know what the agency is doing and why, and give them a chance to participate in decision-making.
"Outreach and engagement and having stakeholders at the table is the kind of stuff we can't do enough of," he said.
Local journalism is essential.
Give directly to The Spokesman-Review's Northwest Passages community forums series -- which helps to offset the costs of several reporter and editor positions at the newspaper -- by using the easy options below. Gifts processed in this system are not tax deductible, but are predominately used to help meet the local financial requirements needed to receive national matching-grant funds.
Subscribe to the sports newsletter
Get the day's top sports headlines and breaking news delivered to your inbox by subscribing here.
---