Gonzaga women have chance to clinch at least share of WCC title with win at San Diego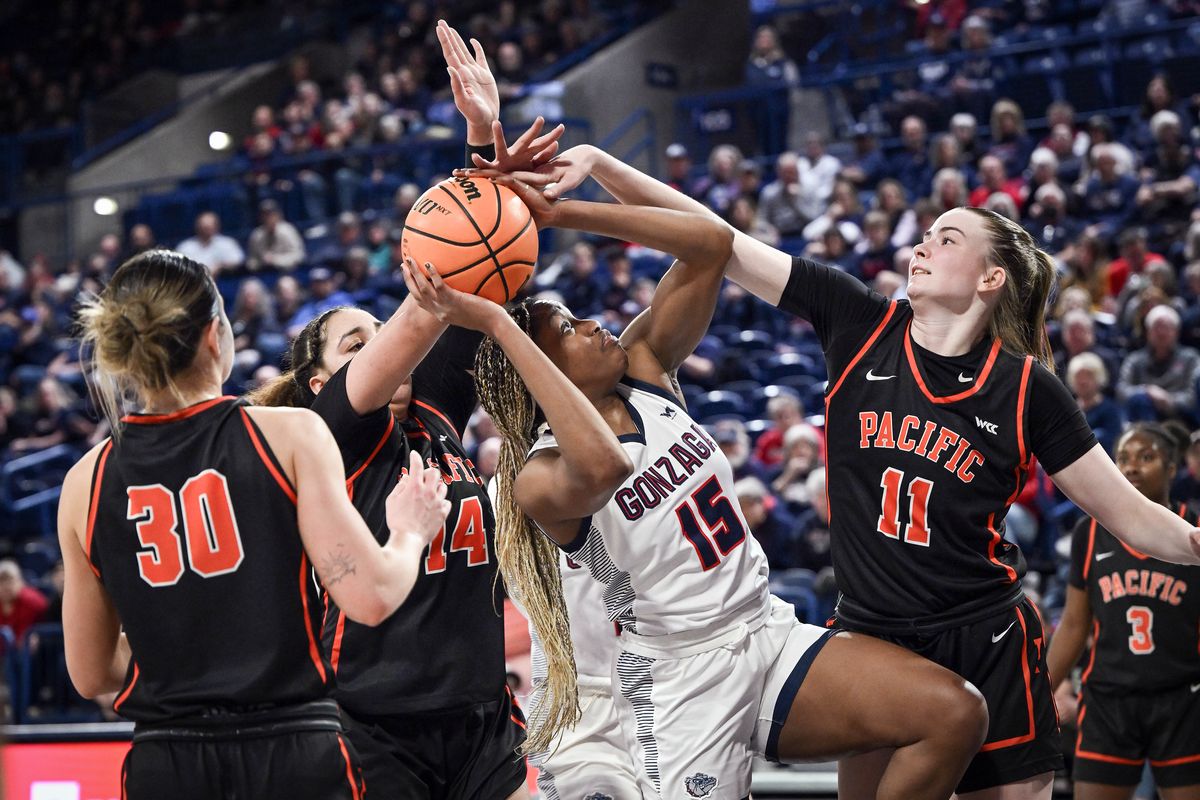 It's been 19 years since the Gonzaga women went back-to-back seasons without winning at least a share of the West Coast Conference regular-season title.
That streak will grow to 20 , provided the Zags take care of business at San Diego on Thursday and BYU on Saturday.
Gonzaga (25-3 overall and 15-1 in the WCC) doesn't even need to win them both. One win, or a single loss by second-place Portland (which plays the same teams in reverse order), would give the Zags at least a share of first place.
There's plenty at stake beyond the championship trophy. The 18th-ranked Zags still have an outside chance at hosting first- and second-round NCAA Tournament games. A first-place finish also would give GU the inside track on conference awards for coach and player of the year.
A little payback with BYU would also be nice. Last year, with the WCC title on the line, the Zags lost by 24 points in Provo, Utah.
But first comes a tricky game at third-place San Diego, with a 6 p.m. tipoff at Jenny Craig Pavilion. The Toreros (16-11, 10-6) have been solid all season and played the Zags tough in the teams' first meeting.
On Dec. 19 in Spokane, the Toreros led by one point later in the third quarter and were still within six late in the game until the Zags pulled away for a 70-59 win.
Four Zags scored in double figures, led by Kaylynne Truong's 20 points. Yvonne Ejim and Brynna Maxwell both scored 13 and Eliza Hollingsworth had 10.
Gonzaga outrebounded USD 46-36, with Ejim getting a team-high nine.
"We haven't seen those teams in a long time, and I don't even know what they're like," GU head coach Lisa Fortier said on Saturday, after the Zags beat Saint Mary's in the home finale.
"And San Diego has used multiple lineups."
So have the Zags, who now have every player back except for point guard Kayleigh Truong.
The Toreros are one of the most balanced teams in the conference, with only Kiera Oakry scoring in double figures at 12.5 ppg. Myah Pace averages 9.2 ppg.
Gonzaga has won 13 straight against San Diego since 2016.
On Saturday, the Zags end the regular season with a 1 p.m. tipoff. Nine days later, they will play in the WCC Tournament semifinals at the Orleans Arena in Las Vegas.
---