Sports > High school sports
'The world lost a great man': Former Ferris track and field coach Herm Caviness dies at 88
Feb. 22, 2023 Updated Wed., Feb. 22, 2023 at 8:20 p.m.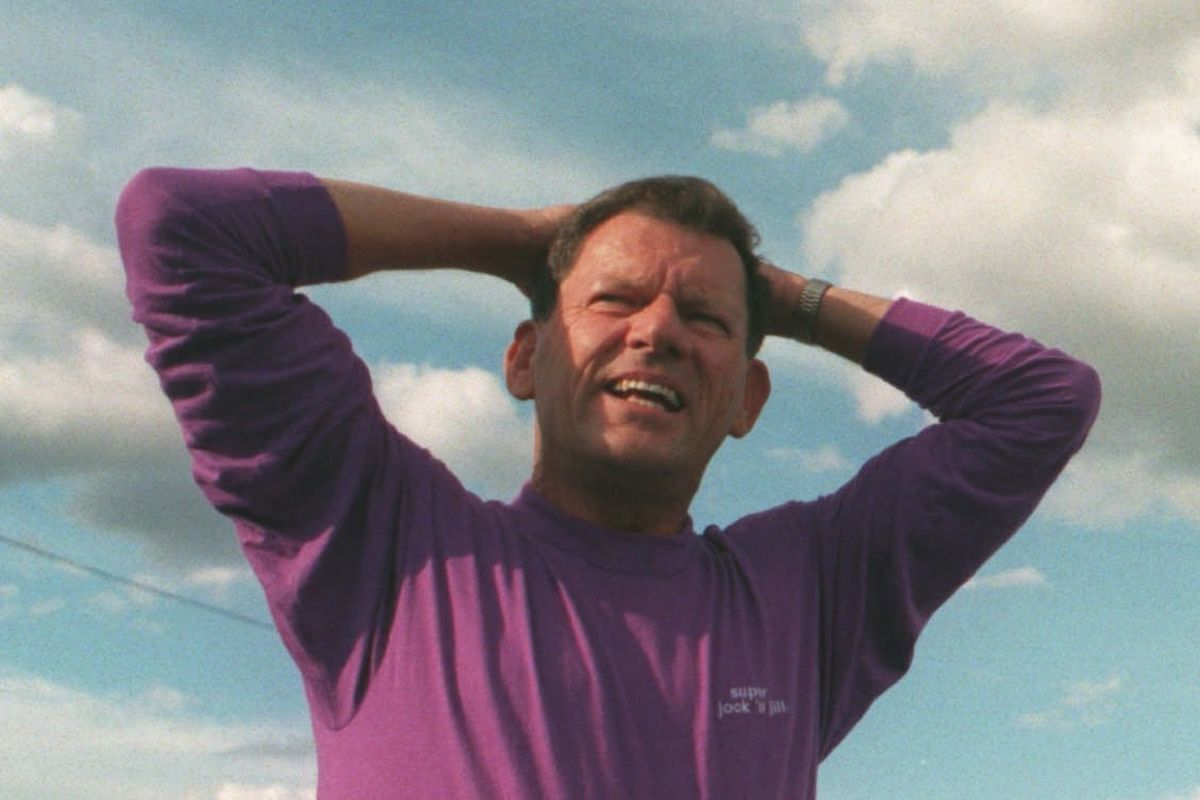 Herm Caviness spends time working with pole vaulters at Spokane Falls Community College. (Spokesman-Review Photo Archives)
Whether it be a distance runner or pole vaulter, the first Ferris High School track and field coach, Herm Caviness, literally set the bar high for his athletes. And they reciprocated.
Herm Caviness, who died Feb. 13 at age 88, guided multiple athletes who succeeded both on the track or in the air.
Hired in 1963 at the new South Hill school, as late as 2016 he was still coaching boys and girls in the hurdles at West Valley High in Spokane Valley.
"I wasn't a very good runner," former Saxons distance runner Randy James said. "But like many good coaches, (he was) planting the seed."
In 1972, James competed in Rome with the USA Junior Cross Country team, one of many national and international successes and one of the many seeds that bloomed during Caviness' 60-year coaching career.
"Other than my dad, he was the greatest man I've known," James said
.
As a freshman new to Ferris, James turned out for cross country and Caviness told him that no ninth-grader had completed the track team's 1,000-mile training goal. James proved him wrong.
"He made you feel that he believed you could do it," James said. "He spent huge hours with the pole vaulters.
"One my fondest memories were the workouts. If you knew you failed mentally, he'd give you the famous 'head hug.' He'd pull you in by the shoulder and you could feel his energy. We knew we were loved. He was a phenomenal man."
Rick Riley was Caviness' most successful runner during his racing career. He was a national prep distance runner who set national records, including in the 2 mile (8 minutes, 48.3 seconds), the 3-mile, and the 5,000 and 10,000 meters. He was the first sub-4 minute miler (3:59.2) while at Washington State.
"He loved hunting and we connected right away," Riley said. "I struggled the first year at WSU. I missed the relationship we had. He believed in hard work."
He said Caviness told him that he had to have the heart of a lion and to think positively because he already "knew how to work."
Among Caviness' feats: 60 years as a coach; nine-time Inland Northwest Coach of the Year nominee; 1981 Washington State Coach of the Year; 1983 National Cross Country Coach of The Year finalist; a 184-28 dual meet record; 27 Greater Spokane League and district championships; a Washington state team track championship and two state cross country titles; United States long-distance camp staff member; national cross country award finalist; Washington State Hall of Fame in track and cross country .
He was also hurdles coach at West Valley for coach Jim McLachlan from 2010-16, when he was approaching 80.
"The world lost a great man," said Richard Lalonde, another of Caviness' athletes. "He was a molder of champions, but he prepared you for life. He expected you to be good in the classroom and good at life."
His funeral service is scheduled for 10:30 a.m. Saturday at the Church of Jesus Christ of Latter-day Saints, 1620 E. 29th Ave.
Local journalism is essential.
Give directly to The Spokesman-Review's Northwest Passages community forums series -- which helps to offset the costs of several reporter and editor positions at the newspaper -- by using the easy options below. Gifts processed in this system are not tax deductible, but are predominately used to help meet the local financial requirements needed to receive national matching-grant funds.
Subscribe to the sports newsletter
Get the day's top sports headlines and breaking news delivered to your inbox by subscribing here.
---