News > Pacific NW
New York Times' Asia editor started career in high school covering sports and Lind City Council meetings
Sun., Feb. 26, 2023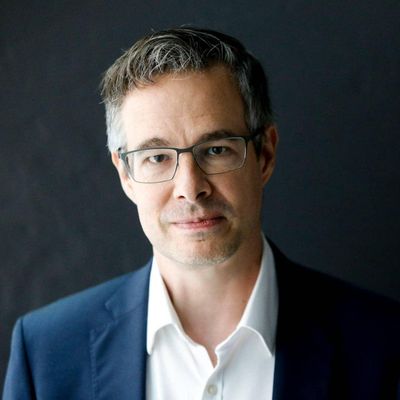 The new Asia editor for the New York Times learned his craft as a high school student reporting for Adams County's weekly newspaper.
Over the past 22 years, Doug Schorzman covered some of the world's biggest stories as an editor for the New York Times, including wars in Afghanistan and Iraq and the Russian invasion of Georgia, the Arab Spring, the Fukushima nuclear disaster, the rise of the Islamic State group and the outbreak of COVID-19.
But before all that, he covered sports for the Ritzville Adams County Journal.
"The in and out of sports coverage was good discipline," said Schorzman, who graduated in a class of 16 from Lind High School in 1988.
When the newspaper interviewed Schorzman as part of a write-up for a scholarship he received for a summer journalism camp at Washington State University, the editor, Patrick Sullivan, asked if he wanted a job. Schorzman was 15.
"Behind every story there are always people who are kind, who help and who give you a shot," Schorzman said.
Sullivan was in his early 20s and Schorzman was one of the first students he mentored.
"I just supported the idea he could make a career out of it," Sullivan said.
Although he was no star athlete, Schorzman recalled reporting on games that he also played in and interviewing his father, the football coach.
"It was very mechanical writing," he said. "I was just trying to communicate what happened in games."
The experience gave him early lessons in accountability for his reporting. He took in criticism when he got something wrong, or a parent was unhappy with the way he portrayed their kid's performance.
He covered Lind City Council meetings, too. One of his early stories was the development of a public pool. Like many public projects, it had minor controversies, cost overruns and delays.
The experience made him realize he was providing a service to the community, and he felt a responsibility to get it right.
"Even as a teenager, he was a bulldog reporter," Sullivan said. "He knows how to find news and dig in. That trait has served him well."
Looking back, Schorzman credits his success not only to helpful mentors, but also to the value his hometown placed on education.
"I think for some people with small-town backgrounds the story is: I couldn't get out of their fast enough. That's true, to a degree. I wanted to get out, to see the world. I had a pretty small worldview growing up. But it is still a place I feel very fondly of."
After spending most of his time at Oregon State University working for the school paper, Schorzman entered the field during a shortage of reporting jobs in the early 1990s. A copy-editing internship at the Seattle Times led to editing jobs at the Statesman Journal in Salem and the Austin-American Statesman in Texas where, in 2000, he was invited by a New York Times recruiter to take a copy-editing test.
As a small-town kid from Eastern Washington, living in New York City and working for the New York Times was intimidating, but he understood that the fundamentals of journalism still applied.
"You sit down, you do the work, you learn as much as you can, you find mentors," he said.
He remembers 2001 was a slow year for news in New York, until Sept. 11. Schorzman recalls watching the towers collapse and "the smell of scorched metal that hung in the air for days." It was the first time he felt like he lived the story he was covering, and it wouldn't be the last.
As the U.S. shifted attention to Afghanistan, Schorzman was reassigned to the foreign desk, then climbed the ranks through various international editor roles.
Although he originally wanted to be a columnist or a foreign correspondent, Schorzman found the creativity of the editor-reporter relationship to be fulfilling. He enjoys helping reporters formulate their coverage, supporting them, but also advocating for readers.
He believes the biggest story in Asia right now is China. The growing hostility between China and the United States is changing the dynamics of the Pacific region, as Xi Jinping seizes more power and projects a stronger foreign policy.
"There are worries about what will happen with Taiwan," he said. "Hong Kong stands as an example of China's impatience."
As deputy Asia editor, Schorzman lived with his wife and two daughters in Hong Kong during the democracy protests before the New York Times relocated its Asia headquarters.
Now based in Seoul, South Korea, Schorzman will continue to track the most important stories emerging across the globe's largest continent. It's a desk job, but living outside of the United States changes his perspective.
"Travel builds empathy," he said. "And what the world could use a bit more of right now is empathy. We are in a new age of nationalism, of autocracy, of hostility, and I think some of the most important work we can do as journalists is to show humans other humans."
Local journalism is essential.
Give directly to The Spokesman-Review's Northwest Passages community forums series -- which helps to offset the costs of several reporter and editor positions at the newspaper -- by using the easy options below. Gifts processed in this system are not tax deductible, but are predominately used to help meet the local financial requirements needed to receive national matching-grant funds.
Subscribe now to get breaking news alerts in your email inbox
Get breaking news delivered to your inbox as it happens.
---