Sports
A Grip on Sports: Next stop for Felix Hernandez is the M's Hall of Fame
Thu., Jan. 12, 2023 A GRIP ON SPORTS • Here it is the middle of January. And the Mariners have us longing to watch a perfect game. There has been only one of them in their history and it's thanks to one of their all-time best players. Even they recognize that fact.
•••••••
• To be honest, there has been another perfect game in the Seattle Mariners' history. Thrown against them. By somebody named Philip Humber. It happened in April of 2012, the year of the perfect game. But there is only one of the three thrown that season we care about. The one Felix Hernandez tossed in August.
The most-perfect game in franchise history. Thrown by the most-perfect pitcher the M's ever had. And, just because, it ended with the most-perfect picture.
Felix pointing to the sky. That's how we remember it. And we'll never forget it.
Now every time we head into T-Mobile Park (known as Safeco Field back then), we will be able to relive the memories just by looking at Hernandez's number 34 in the team's Hall of Fame.
We knew it was coming. Hernandez earned the honor over his stellar 15-year career in Seattle. It wasn't just that perfect game. It was 15 years of toiling for a franchise that was mired in mediocrity, especially when it came to offense. He won 169 games in an M's uniform but with a little more run support could have reached 200 with ease.
He won the 2010 American League Cy Young (he was runner-up twice) with a 13-12 record, sparking a debate about the importance of starting pitchers winning games. Because of his other stats, including a Major League-leading 2.27 ERA, Hernandez deserved to win and did.
The M's franchise won about every time Hernandez took the mound back then, and we're not talking about the Ws that show up in the standings. Most nights Safeco was a morgue. But not when Felix pitched. There was the King's Court down the left-field line, in a spot that the other days sat pretty much empty. There was a must-see quality to his starts, including that fateful day in 2012.
The Rays were in town. A good team. The M's scored a single run, something Hernandez was used to. He had to make it stand up if he wanted to get them a win. He did. It took the 26-year-old veteran 113 pitches. He struck out 12, including Sean Rodriguez looking to end it.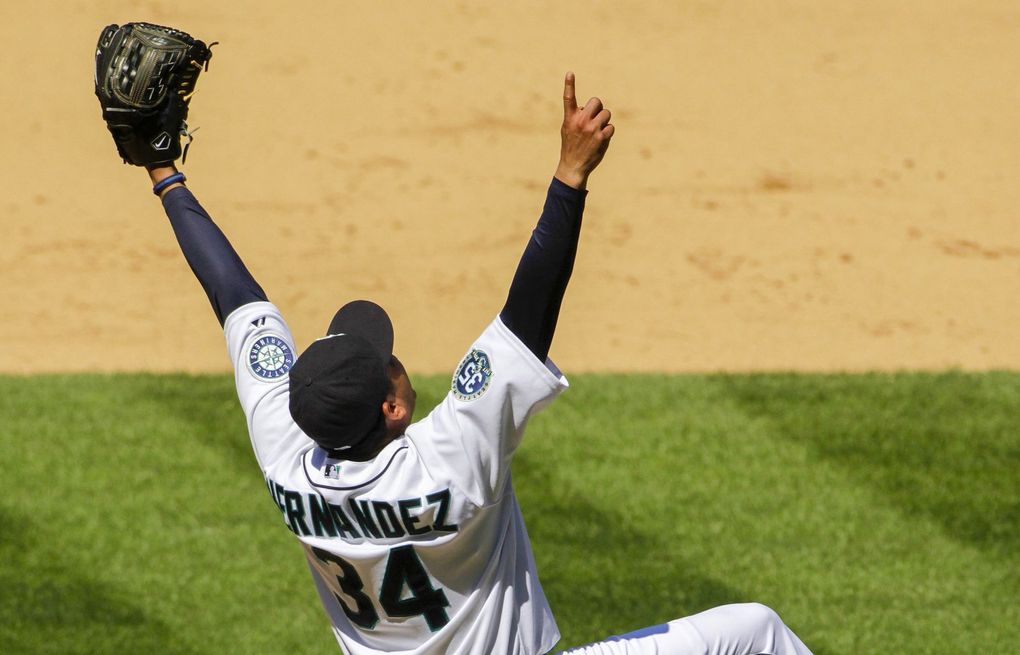 And he pointed to the sky.
It was a fitting ending, just as the Mariners adding Felix to their Hall is fitting as well. At 36-year-old, he's the youngest player they have designated to enter, highlighting the too-long waits Edgar Martinez, Ken Griffey Jr. and Ichiro, among others, had as the franchise held on to a too-strict standard for years.
But it has gotten it right recently. And will once again this summer.
• Washington State won the game it needed to win last night, putting together a near-perfect second half to run the California Golden Bears out of Beasley Coliseum 66-51.
It was the appropriate follow-up to two weekends of stellar work, culminating in an upset of then-No. 5 Arizona in Tucson. With Stanford in Pullman on Saturday, the Cougars have a good chance to even their Pac-12 record after eight games. Considering the way this season began, that's major progress.
• There is another must-win game on the schedule tonight for many Gonzaga fans. With BYU bidding adieu to the West Coast Conference after this season, it will be the Zags' final chance to win in front of the nearly 19,000 that pack their games at the Marriott Center.
The last chance to send the Brigham Young faithful home with a loss. It won't be easy. BYU began the year struggling. But the Cougars have righted the ship, won eight of their last nine games and see tonight as an opportunity. Their last opportunity, quite possibly, to show the WCC's best a tough time in Provo.
They haven't done that much over the years, with Gonzaga having won seven of the past eight years in Utah. But the Zags are vulnerable, as the two close Bay Area wins last week showed.
Tonight, history meets the present. And the future. The outcome? We're guessing the Cougars figure out a way to make GU's last trip to Provo a sad one.
•••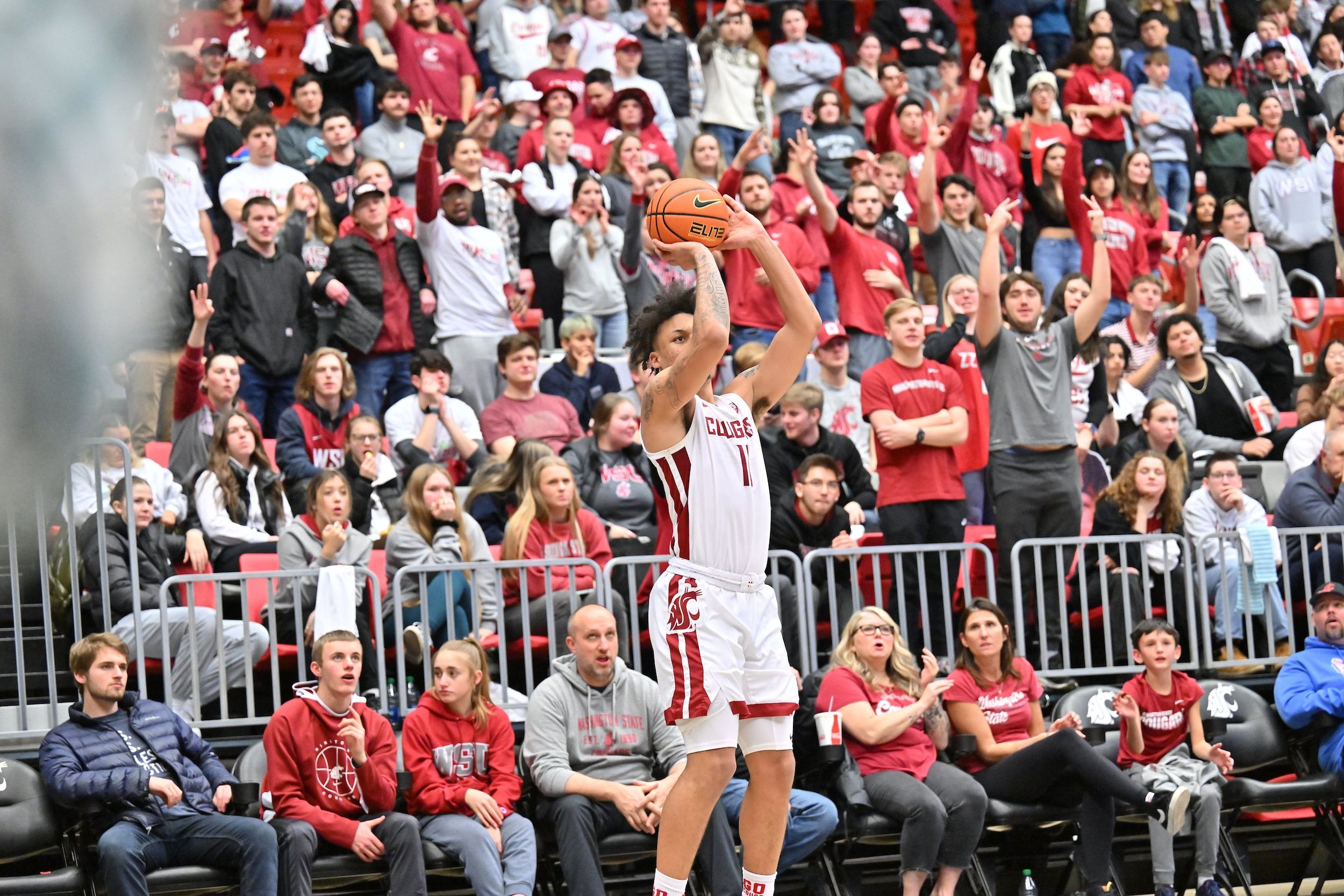 WSU: The lead was one at halftime. It was a lot more than that quickly. And the Cougars coasted to the win. Colton Clark has all the particulars in this game story. … The Bears had been somewhat hot coming in. … Elsewhere in the Pac-12 and college basketball, the Arizona schools are in Oregon, which presents a challenge to the Ducks and the Beavers. It also does the same for the Wildcats, who have struggled offensively lately. … Colorado has dominated USC recently. But the Trojans might have a big piece back this week. … It may be early in the season but Utah could sure use a win at league-leader UCLA. The Bruins have won 11 consecutive games. … Washington has to bust its slump. … Arizona State's women are forfeiting this weekend's games due to illness and injury. … In football news, USC Heisman winner Charles White, died Wednesday, a cancer victim at age 64. We sat in the northeast part of the Rose Bowl and watched his exceptional performance against Ohio State in the 1980 game. He rushed for a record 247 yards and scored the game-winning touchdown with a little more than a minute left. That's how we will remember him, celebrating that MVP-clinching score. Two years later, we would be in the press box covering Washington's win over Iowa. … Speaking of Washington, the Huskies are looking from contributions next season from some younger players. … Oregon State has been gathering transfers this month. … Oregon has been trying to do the same. … Colorado attracted a running back with a great name. … California picked up a quarterback. … Loyalty can be a good thing for USC. … Could David Shaw be headed to Denver? … Arizona State and Arizona poured millions into athletics during the pandemic. … The Pac-12 Networks are moving.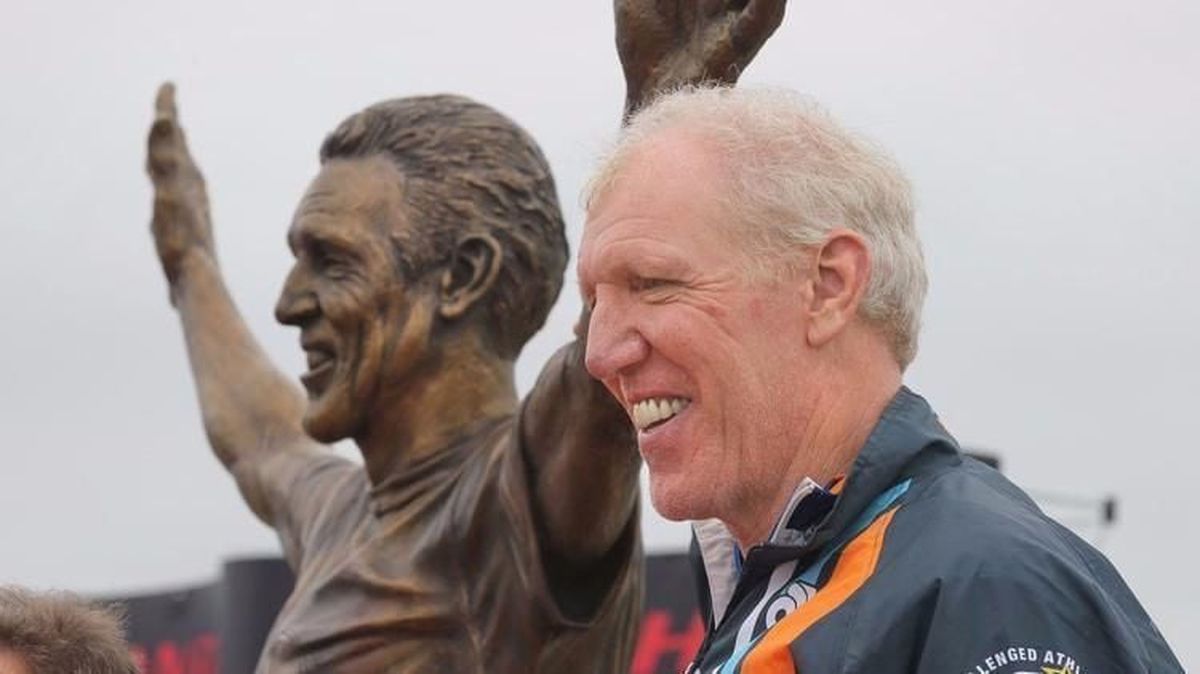 Gonzaga: Dave Boling decided not to describe Drew Timme this week. He's done that before. Instead Dave allowed Bill Walton to paint a verbal tapestry concerning Gonzaga's center and, like Jackson Pollock toiling over No. 5, 1948, it works. Though, like any work of art, you have to interpret Walton's remarks using your soul. … The preview of tonight's game belonged to Theo Lawson and he delivers while also painting this key matchup. … Jim Allen highlights the work of McKayla Williams on the defensive end. As well as her new-found offensive output. … Jon Wilner spends some time examining a proposal to expand the NCAA tourney to almost 100 teams. … Elsewhere in the WCC, it will be a sellout and that means a lot to the BYU players.
EWU and Idaho: Around the Big Sky, it's a big weekend in Montana, with Weber State and Idaho State headed for showdowns with the Griz and Bobcats. … Northern Arizona and Northern Colorado travel to the coast, facing Sacramento State and Portland State.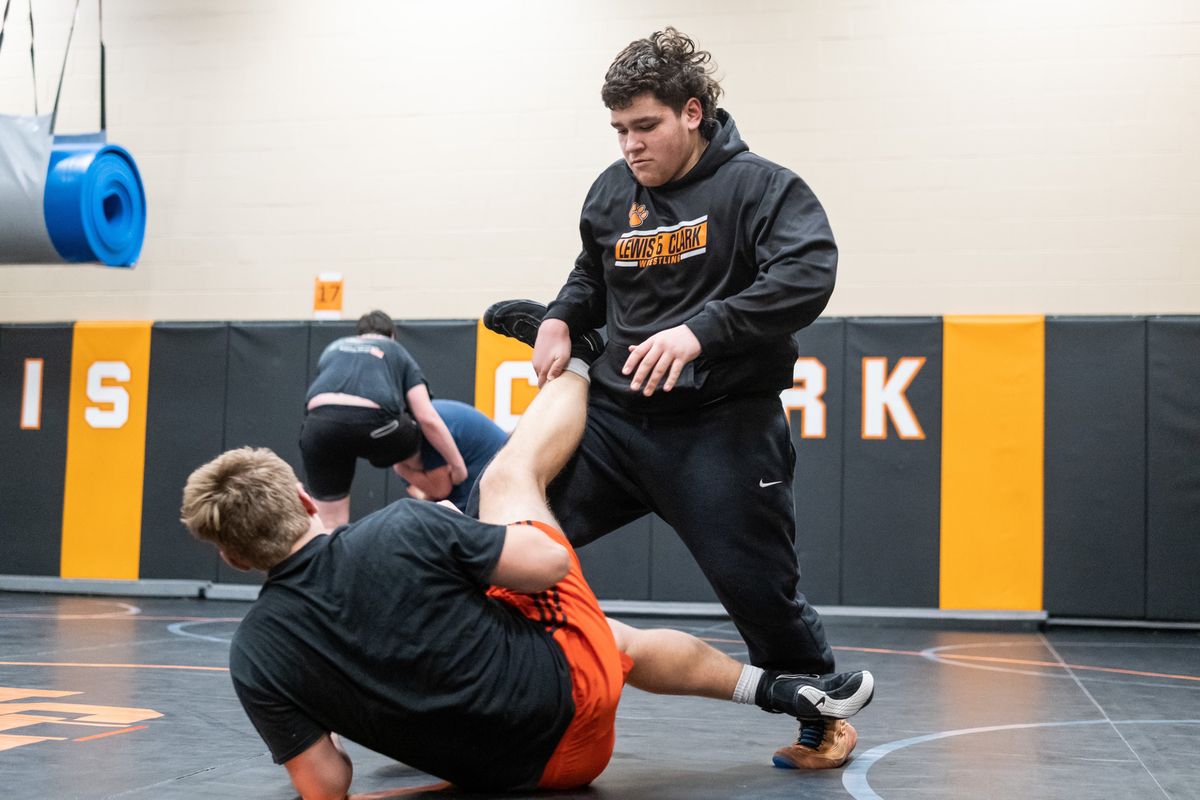 Preps: Quinnton Flores is somewhat new to Spokane but not to wrestling success. Madison McCord has this story on the Lewis and Clark leader. … Dave Nichols has a roundup of Wednesday night's wrestling and other prep action.
Chiefs: It wasn't close. At least at the end as Everett scored five third-period goal to dominate Spokane 9-3. That finish bothered Spokane head coach Ryan Smith, as Kevin Dudley shows in his story from the Arena.
Seahawks: It's going to take some star-turn work from their stars for the Hawks to upset San Francisco on Saturday. After all, the 49ers have won the first two games this season convincingly. … Quandre Diggs is back to form. … Coby Bryant is taking a bigger role. … Seattle's players do not have a lot of playoff experience. … At least the Hawks are loose. … Kenneth Walker III has been resting this week as he will be crucial.
Kraken: The draft can yield stars and duds.
Mariners: We linked Ryan Divish's story on Hernandez above and do so again here.
•••       
• It was a hard night. A bad cold has morphed into a bad cough and an inability to sleep much, no matter how medicated we are. Nap time? Yep. But sitting up. It's the only way. Until later …
Local journalism is essential.
Give directly to The Spokesman-Review's Northwest Passages community forums series -- which helps to offset the costs of several reporter and editor positions at the newspaper -- by using the easy options below. Gifts processed in this system are not tax deductible, but are predominately used to help meet the local financial requirements needed to receive national matching-grant funds.
Subscribe to the sports newsletter
Get the day's top sports headlines and breaking news delivered to your inbox by subscribing here.
---