Pulitzer Prize-winning author discusses groundbreaking forensic science at Northwest Passages event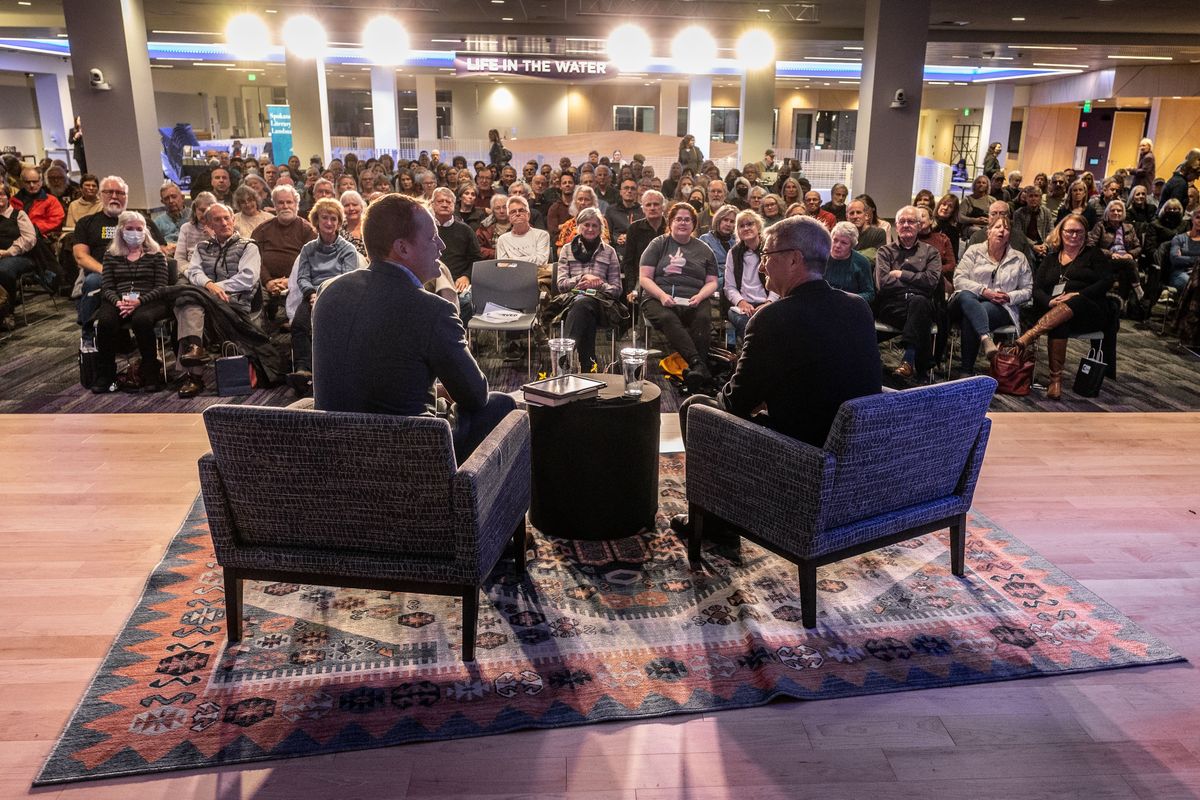 Many crimes can be solved these days with a new forensic tool that allows investigators to locate suspects through relatives' DNA, author Edward Humes said Tuesday evening.
But that doesn't mean they're being solved.
Every year, there are 90,000 unsolved crimes entered in the FBI's system and 60,000 meet the criteria for the emerging technology genetic genealogy. But only 200 a year get that analysis.
"It simply isn't being done because the people who control the purse strings that could make it happen haven't been interested," Humes said.
Five years after the groundbreaking arrest of the Golden State Killer in California using the technology, public labs still don't do the analysis required to use the tool, Humes said.
Investigators were caught off guard when a test kit bought on Amazon, an online database and amateur investigators were key to solving numerous cases, including a more than 30-year-old cold case in rural Washington.
In Humes' latest book, "The Forever Witness," he chronicles the decadeslong investigation into the 1987 Seattle-area murders of Tanya Van Cuylenborg and her boyfriend, Jay Cook, and eventual identification of a suspect through genetic genealogy.
Humes shared his insights into the groundbreaking science in response to questions from Jacob Rooksby, Gonzaga University's School of Law dean, at Tuesday's Northwest Passages event at the Central Spokane Library.
Humes was living in Seattle when he first heard of the case "that seemed unsolvable" for years, but investigators announced they had cracked the murder mystery with genetic genealogy.
One of the key figures in Humes' book and the case itself was Detective Jim Scharf, who specialized in cold cases.
"He's a unique detective, a unique man," Humes said.
One thing that stood out about Scharf was his use of empathy in every aspect of his job. Empathy for the victims and their families, of course, but also the people he interrogates.
"He literally hugged a confession out of a suspect one time," Humes said.
Scharf was also always willing to try something different if it meant potentially solving a case.
"He always wanted to try something new, and that's what led him to seek out a genealogist," Humes said.
Genetic genealogy is a mixture of cutting-edge science and the old-school family trees that people have been constructing for generations, Humes explained.
Historically, forensic science has been about confirming something, he said. DNA found at a crime scene needs to be matched to someone, Humes explained.
"This is the first time in genealogy where you don't need to know or have found the suspect," Humes said.
Millions of people have spit into a test tube and sent off their DNA to be analyzed, then uploaded that panel to websites where they can find long-lost relatives and learn more about their ancestry.
Instead of finding long-lost family members, investigators use the same methods to pick through the distant branches of a family tree until they find a match for their suspect.
While the new technology has opened doors for investigators, it also has raised privacy concerns. Humes said it's important for people to understand they're handing their DNA, the most foundational information about a person, over to private companies.
"It's your genetic code," Humes said. "That's it, and you don't get another one."
---