Sports
A Grip on Sports: Hachimura's trade to L.A. gives the former Zag star a chance to shine even brighter
Tue., Jan. 24, 2023 A GRIP ON SPORTS • The success associated with the Gonzaga men's basketball program doesn't just stop with college. And hasn't for a long time.
•••••••
• NBA success for GU players is nothing new, of course. Any of you heard about this John Stockton guy? No? Well, he was just one of the greatest – if not the greatest – point guard in the league's history.
But Stockton for the longest time was an anomaly. A Gonzaga grad who shined in the league.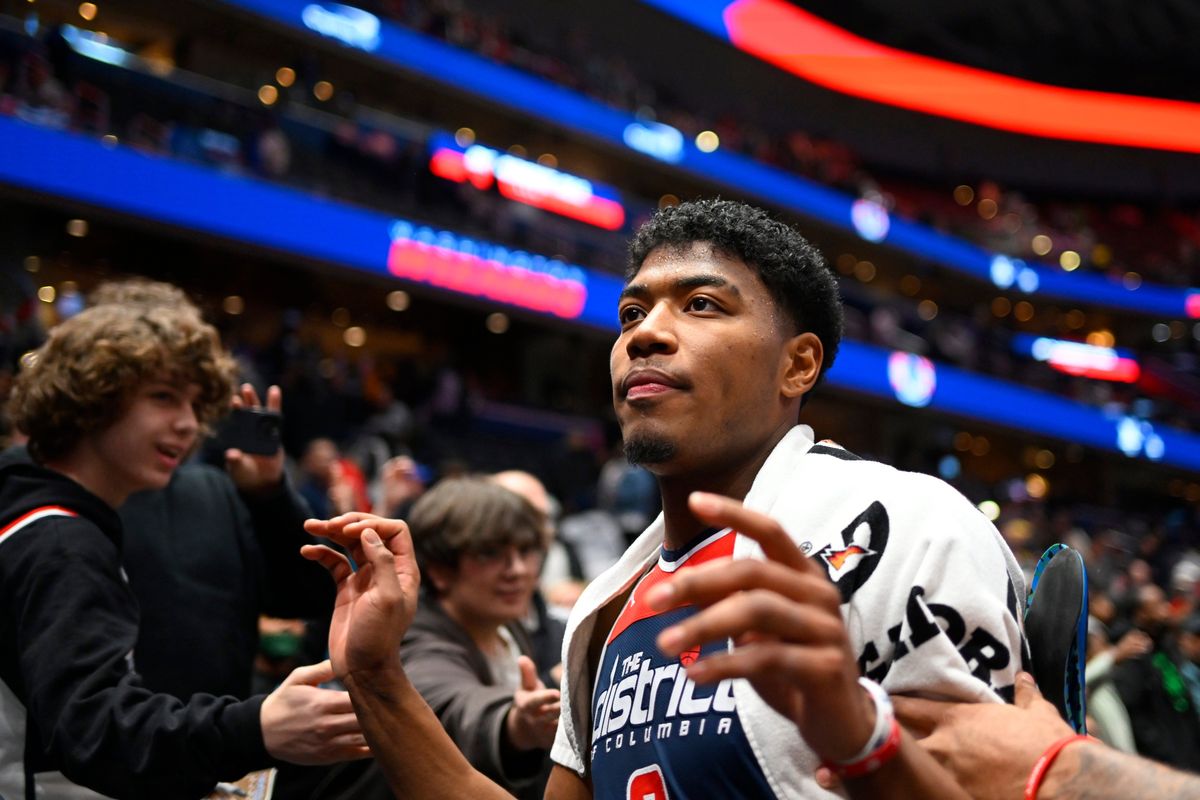 That's no longer the case. There are more Zags playing in the NBA now than ever before. And they aren't just players. They are, in many cases, stars.
Domantas Sabonis may be the league's most underrated big man. Andrew Nembhard is beginning to carve out a place among the better point guards. And Rui Hachimura may be the most intriguing talent of them all.
At least he's certainly intriguing to the Los Angeles Lakers.
LeBron James' team – c'mon, isn't that how we all think of the Lakers these days? – packaged draft picks and a player yesterday, sending the group to Washington for the former Gonzaga star.
And now Hachimura, the 6-foot-8 forward, is a member of the second-most successful franchise in the world of professional basketball.
None of the nearly double-digit Zags playing in the NBA can be considered a true superstar, though Sabonis' place in the league hierarchy has always been limited by where he played – Indiana and Sacramento – more than how he played – statistically among the best.
Hachimura, however, at 25, still has time – and potential – to ascend into that firmament. Break out in Los Angeles over the next few months, continue a roll for a while and, boom, he's going to become part of the league's bevy of featured talent.
That's the way it works. New York, Boston, L.A. Make it there and the NBA makes sure you make it everywhere. Now Hachimura has a chance to show his talents on a stage with, thanks to James and the Laker name, with the brightest spotlight in the league.
Can he? It won't take much of a stretch, number-wise, for the native of Japan to do just that. He was a double-digit scorer for the Wizards, though unless you really follow the league closely, you might not have known. But in L.A. it's not as much about how often you score but how well you can compliment James' game. If Hachimura knocks down outside shots, boards well and posterizes a few folks, he'll become a sensation.
And Gonzaga's reputation will take another leap.
• In case you were unaware, the Zags aren't leading the West Coast Conference men's standings this season. That honor rests in Moraga, with Saint Mary's.
The 18-4 Gaels finally showed up in the national rankings this week, checking in at No. 22. Good for them.
But should they have been recognized earlier? And should they be ranked higher?
We're not referring to the fact they lead the WCC with their 7-0 record, as good as that is. Nope. We look at Ken Pomeroy's respected ratings and see the Gaels sixth in adjusted defense and 32nd in offense. That adds up to seventh overall. (For comparison, Pomeroy has the Bulldogs, ranked 14th by A.P., 17th overall, sixth in offense and 90th in defense.)
No matter how flawed the NCAA's NET ranking is, the organization still uses it. And Saint Mary's is sixth in that metric.
But the Gaels have been undervalued all season. Though now they are in the rankings, they have a chance to catch a few more eyes, starting Saturday when they travel to BYU (7 p.m., ESPN2).
The Cougars are down, sure, but they have a national name. And offer an opportunity for Randy Bennett's team to make an impression – good or bad.
•••
WSU: Around Pac-12 and college basketball, the conference faces an issue of its making concerning its media arm. Just what the heck happened with the Pac-12 Network and Comcast? Jon Wilner delves into that. … Oregon State had its best game in a while last week against California. … Colorado heads on the road looking to make a late push. … Arizona made a statement over the weekend. … Among the women, Stanford is back as the nation's third-ranked team. … Arizona State is at a crossroads. … In football news, we linked Wilner's preview of next season before but it ran in the S-R today, so here it is again. … What are Washington's chances in Jaden Rashada's recruitment? … The new Oregon practice facility inches toward construction.
Gonzaga: The Hachimura trade news reverberated with a couple former GU players, Sabonis and Rob Sacre, who spent years in Los Angeles. Theo Lawson talked with the former and Jim Meehan checked in with the latter, now living in Spokane. … We can also pass along a story on Hachimura's projected fit with the Lakers. … Jim also has this story on the Zags dropping eight spots in the A.P. poll and returns with Richard Fox for the latest Zag Insiders Podcast. … The GU women also dropped in their poll, despite winning twice last weekend. Jim Allen has that story. … Elsewhere in the WCC, BYU is mired in mediocrity. However, the schedule gives it a chance to shine. … The Cougar women have a leader to follow.
EWU and Idaho: Around the Big Sky, thanks to the retirement of two long-time assistants, Montana's football staff will undergo major change.
Preps: Post Fall's Annastasia Peters earned Gatorade player of the year honors in cross country for Idaho. That news leads off the S-R's latest local briefs column.
Chiefs: Spokane played a mid-day game in Portland and lost 6-1 to fall 10 points behind ninth-place Victoria in the WHL standings.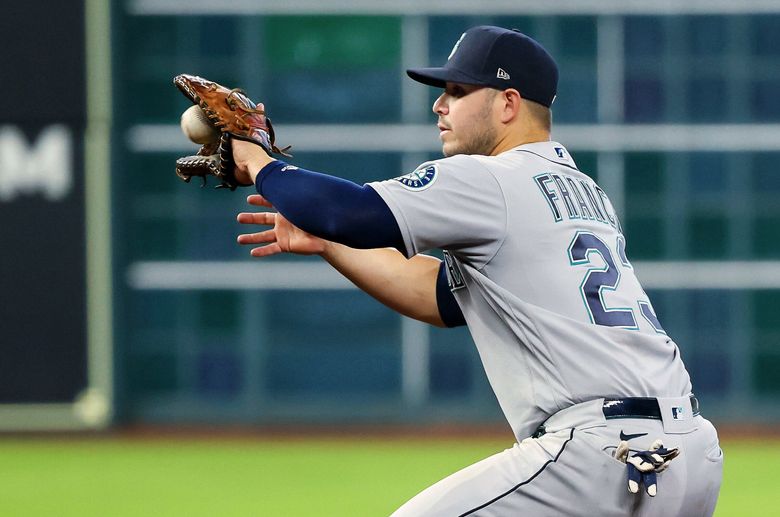 Mariners: Ty France was exceptional in the first half of last season. Then he got hurt. His second half wasn't nearly as good. Which France will show up this season?
Seahawks: The Hawks' draft will include 10 picks (barring trades). How good is each spot? Bob Condotta takes a look. … The 49ers remind some folks of a team everyone in the Northwest remembers: the 2013 Seahawks.
Storm: It's not just Seattle that is waiting to hear where free agent Breanna Stewart will end up. It's the entire WNBA.
•••       
• Winter teased us early in January. Made out as if it was just about over. Hah. February looks as if it has decided to come in like a lion. A really cold, hungry, angry lion. And we're worried we will be lunch. Bundle up folks. Until later …
Local journalism is essential.
Give directly to The Spokesman-Review's Northwest Passages community forums series -- which helps to offset the costs of several reporter and editor positions at the newspaper -- by using the easy options below. Gifts processed in this system are not tax deductible, but are predominately used to help meet the local financial requirements needed to receive national matching-grant funds.
Subscribe to the sports newsletter
Get the day's top sports headlines and breaking news delivered to your inbox by subscribing here.
---