Sports
A Grip on Sports: Baseball's Hall of Fame has a new member and should have a revamped selection process
Wed., Jan. 25, 2023 A GRIP ON SPORTS • Baseball's Hall of Fame announced the 2023 voting Tuesday. Third baseman Scott Rolen was the only one on the ballot to make the cut. Which got us to thinking, a dangerous activity at any time.
•••••••
• Actually, it was a comment by someone close to us, someone who still loves baseball with passion, that got us thinking. He wondered if the Hall of Fame has lost its preeminence. After all, he said, you might be able to make a better lineup of players who aren't in the Hall than those that are.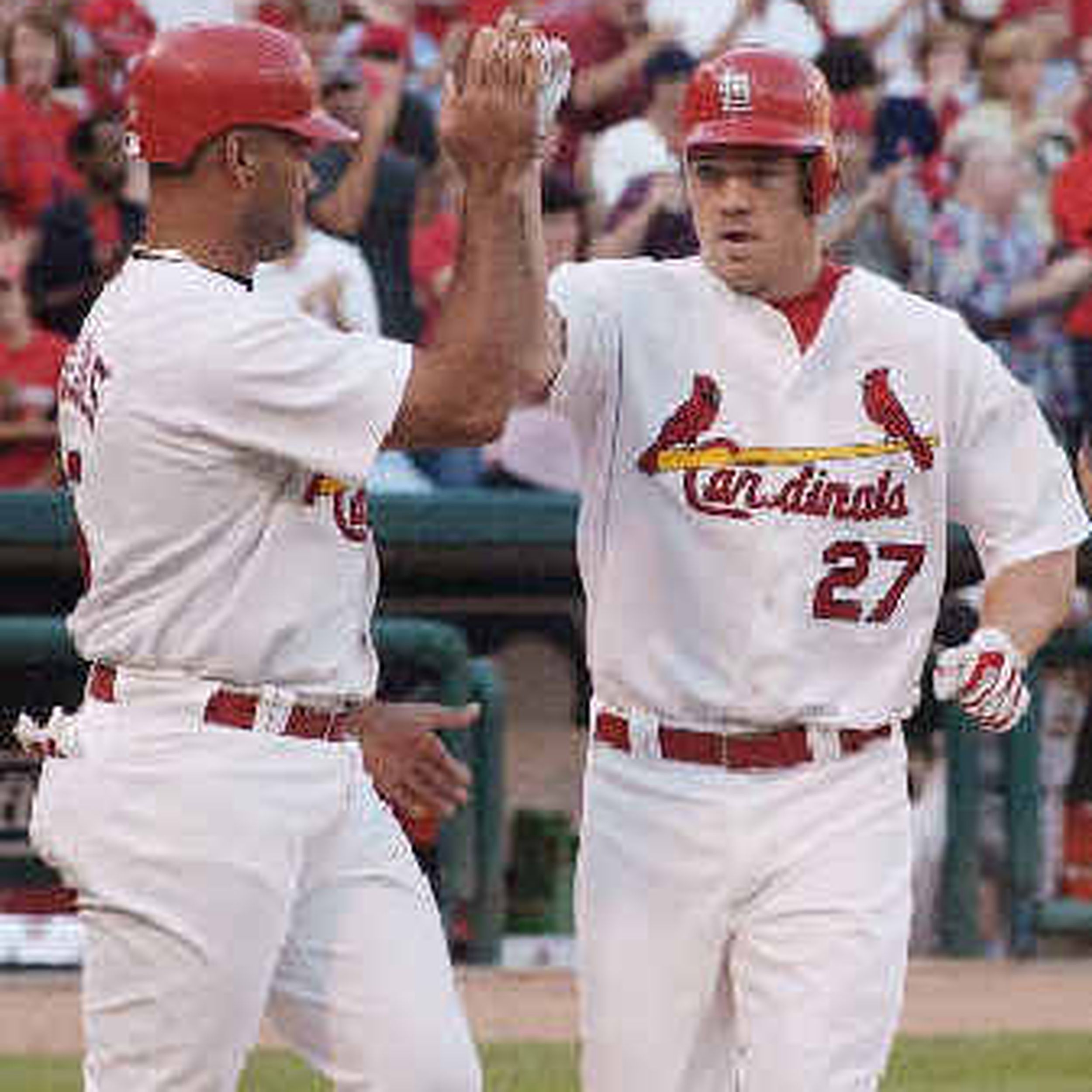 You know, he might be right.
It's not to say the voters, all members of the Baseball Writers Association of America, don't get it right. Getting to Cooperstown has to have some sort of ethical component. Or does it? Let's look at that in a minute. For now, let's examine players who aren't in – for whatever reason.
Baseball's all-time hits leader, Pete Rose. Baseball's all-time home run leader, Barry Bonds. Baseball's most lauded starting pitcher, Roger Clemens. One of the greatest hitters of all-time, Shoeless Joe Jackson. Baseball's all-time home run leader for second basemen, Jeff Kent. Two players with 3,000 hits and 500 home runs, Alex Rodriguez and Rafael Palmeiro. Dick Allen, whose personality overshadowed his status as one of the best hitting third basemen in the past 50 years. One of the three best defensive shortstops of all time, Omar Vizquel. Two of the best relief pitchers of all-time, Dan Quisenberry and Billy Wagner.
We could add more but the point is simple. For whatever the reason, from possible steroid use to gambling to allegations of spousal abuse to outmoded thoughts on what really constitutes a Hall-of-Fame career, baseball's hierarchy has decided to keep certain people from Cooperstown.
That is their right.
But what it's done is reduce the cachet of being a Hall of Fame player. When the players who performed the best on the field, in some cases better than anyone ever, are denied entry, it weakens the foundations. Why is Fred McGriff, a good-but-not-great player for most of his career, being inducted and Palmeiro isn't?
Ah, steroids. OK, then why is David Ortiz enshrined? According to a never-disproved New York Times report, he tested positive for PED use in 2003. And yet was elected by a wide margin.
Could it be hypocrisy? Maybe. Or maybe it's because, by putting up such barriers, it allows voters to not have to own up to passing over a player because of their personality or availability. You know, personal interactions over the years.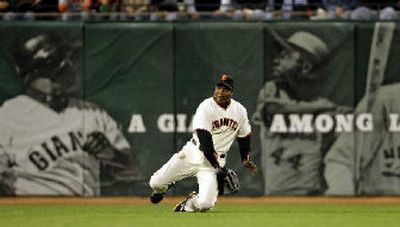 Rose bet on baseball. That's awful. It strikes at the core of the game. But no one, ever, had more hits than he did – and he tells everyone that every chance he gets. Why not put him in the Hall with all his flaws explained? Same with Bonds and Clemens and their PED use. Is it because they were not easy to work with as players?
Allow their induction and their plaques to expose how baseball turned a blind eye to the now-labeled Steroid Era because it helped the game recovery from a debilitating labor war.
Let the Hall of Fame once again become the place where all the best players are celebrated for their accomplishments on the field. And a place where the issues off are not ignored.
• Yes, our opinion on this has changed over the years. It's was Ortiz's selection in 2022 that did it. When baseball tested a bunch of players in 2002, before implementing its current testing policy, Ortiz failed. Rob Manfred admitted as much a few years ago.
Ortiz, who has said the positive test may have been the result of an over-the-counter vitamin, has alleged his name was leaked (along with Red Sox teammate Manny Ramirez) because too many Yankees failed. Ya, that was it. Or maybe it was because Ortiz's "maturation" as a hitter coincided with the failed test. As we've all seen over the years, players magical improve after age 27. (Actually, no they don't. It's the other way for almost all.)
Whatever, there is no logic that allows a vote for Ortiz when one didn't vote for others. So, let them in. With an explanation. It only seems fair.
•••
WSU: DJ Rodman has a famous last name. A Hall of Fame last name. But, as Colton Clark tells us this morning, Rodman's path to excellence as a Washington State basketball player wasn't one paved with gold. Or smoothed over by a bulldozer dad. … By announcing Nick Edwards' hiring, the Cougars have officially filled their 2023 football staff. Colton has more in this story. … Elsewhere in the Pac-12 and college basketball, the conference's issue with its media arm has become a little clearer, thanks to Jon Wilner. He examines the problem in the Mercury News. … Wilner also has his power rankings in the S-R. … We can pass along another power ranking as well. … Oregon is looking to become more consistent. … Colorado welcomes back a player from an injury. … Craig Smith has worked magic with Utah. … Przemek Karnowski is trying to work some magic with Arizona's bigs. … In football news, there is some intrigue in Washington's schedule. … UCLA has added an assistant coach.
Gonzaga: Domantas Sabonis has a perspective about the Zags' season that may have been lost in the past few years. After all, he was part of a team that had to rally late and win the conference tournament to ensure its NCAA spot. Yep, that used to happen. Sabonis talked with Theo Lawson recently about all things GU. … We linked the latest Zags Basketball Insiders Podcast yesterday but we wanted to link this Ralph Walter story about it as well. … Elsewhere in the WCC, BYU and shoveling snow? There is a connection.
EWU and Idaho: Around the Big Sky, Montana is looking for a defensive coordinator. … Northern Colorado's new football coach has a connection to a vegetable. … There is some football news from Weber State to pass along.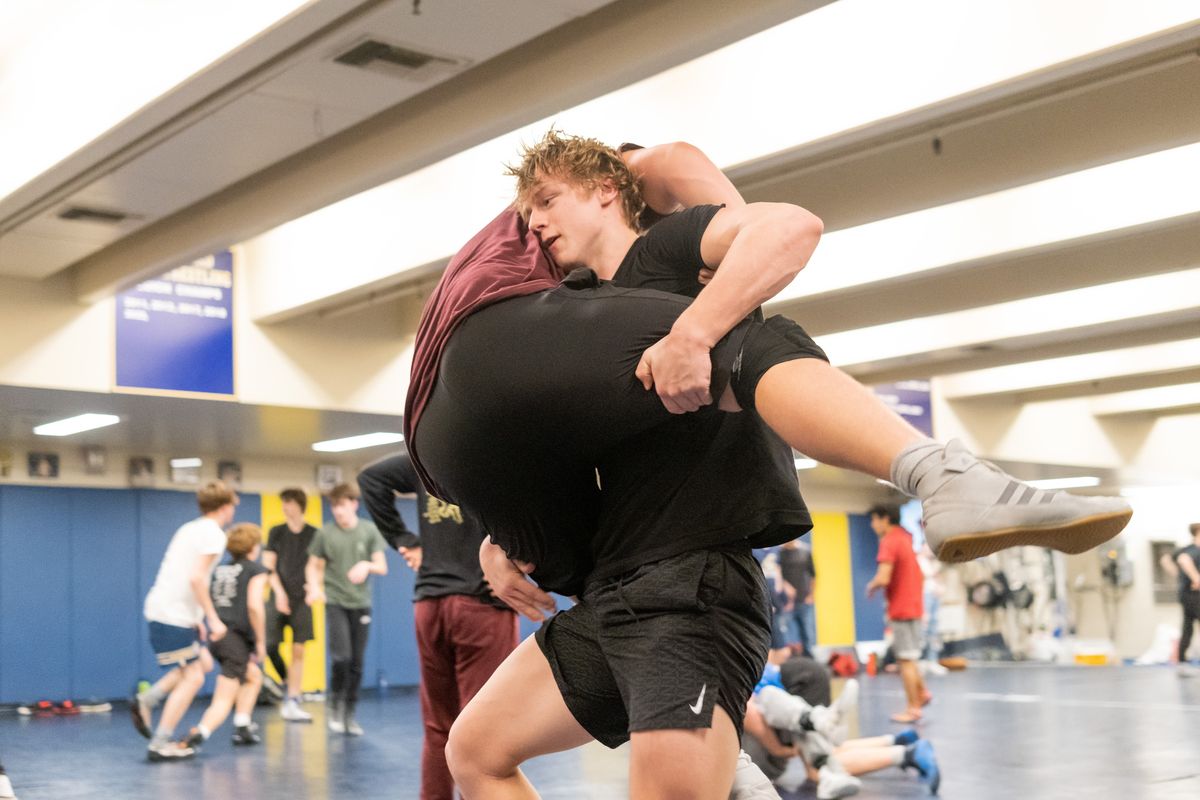 Preps: Local wrestling legend John Owen died last Thursday after suffering a stroke. He was 75. Mike Vlahovich has his obituary. … Wrestling is still a major sport in the Spokane area thanks to such talents as Mead's Chris Grosse. Madison McCord has his story. … We can also pass along a roundup of Tuesday's basketball action from Dave Nichols.
Sounders: The club's new partnership is causing some of its fans to express their displeasure.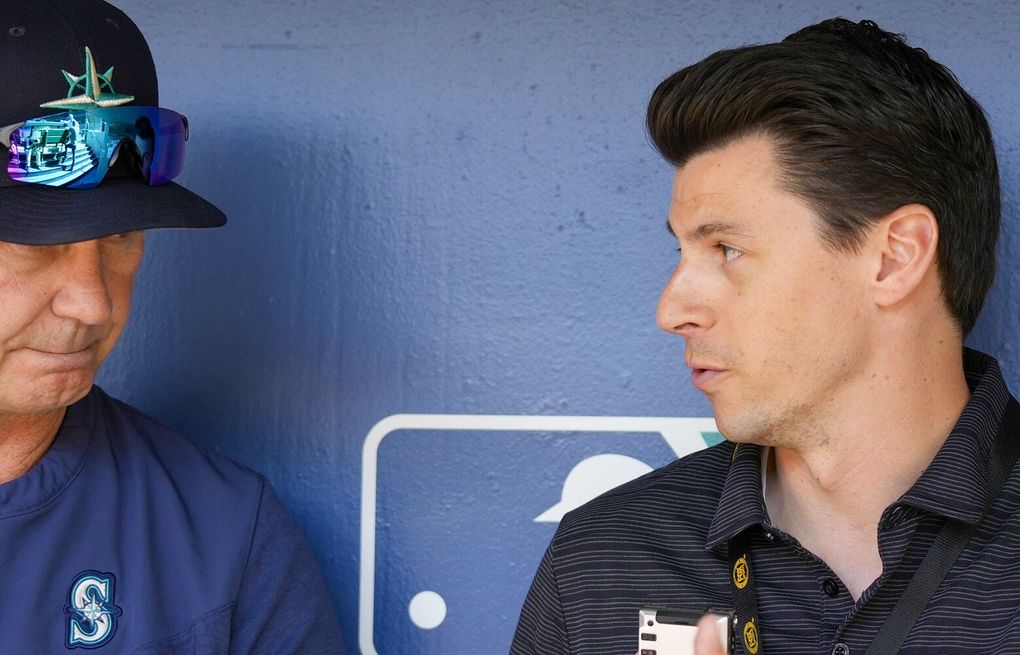 Mariners: Aaron Goldsmith nearly left Seattle to head back home to St. Louis. The Cardinals were looking for a new play-by-play voice and he was tempted. But, ultimately, he decided to stay. And told Larry Stone why.
Kraken: Seattle is better this season. Much better. And yet its TV ratings haven't improved. Why is that? … The Kraken are dealing with injuries.
•••       
• Baseball's Hall of Fame has always had issues with its voting. The first class probably should have been made up of at least five unanimous choices. It wasn't. So, no one was unanimous. Until Mariano Rivera in 2019. Ironic, huh? A place that refused to acknowledge relief pitchers makes one its first perfect choice. Until later …
Local journalism is essential.
Give directly to The Spokesman-Review's Northwest Passages community forums series -- which helps to offset the costs of several reporter and editor positions at the newspaper -- by using the easy options below. Gifts processed in this system are not tax deductible, but are predominately used to help meet the local financial requirements needed to receive national matching-grant funds.
Subscribe to the sports newsletter
Get the day's top sports headlines and breaking news delivered to your inbox by subscribing here.
---