Sports
A Grip on Sports: As January wears on (and wears us out), we dream of spring and new sports
Sat., Jan. 28, 2023 A GRIP ON SPORTS • January seems interminable. Every year. Why is that? Our guess has nothing to do with the weather or post-Christmas hangover or even short days. It has to do with the sports played in the month.
•••••••
• Football is a fall sport, right? Has been since the beginning. Leaves falling, nights growing crisp, then, boom, snow games to finish it off.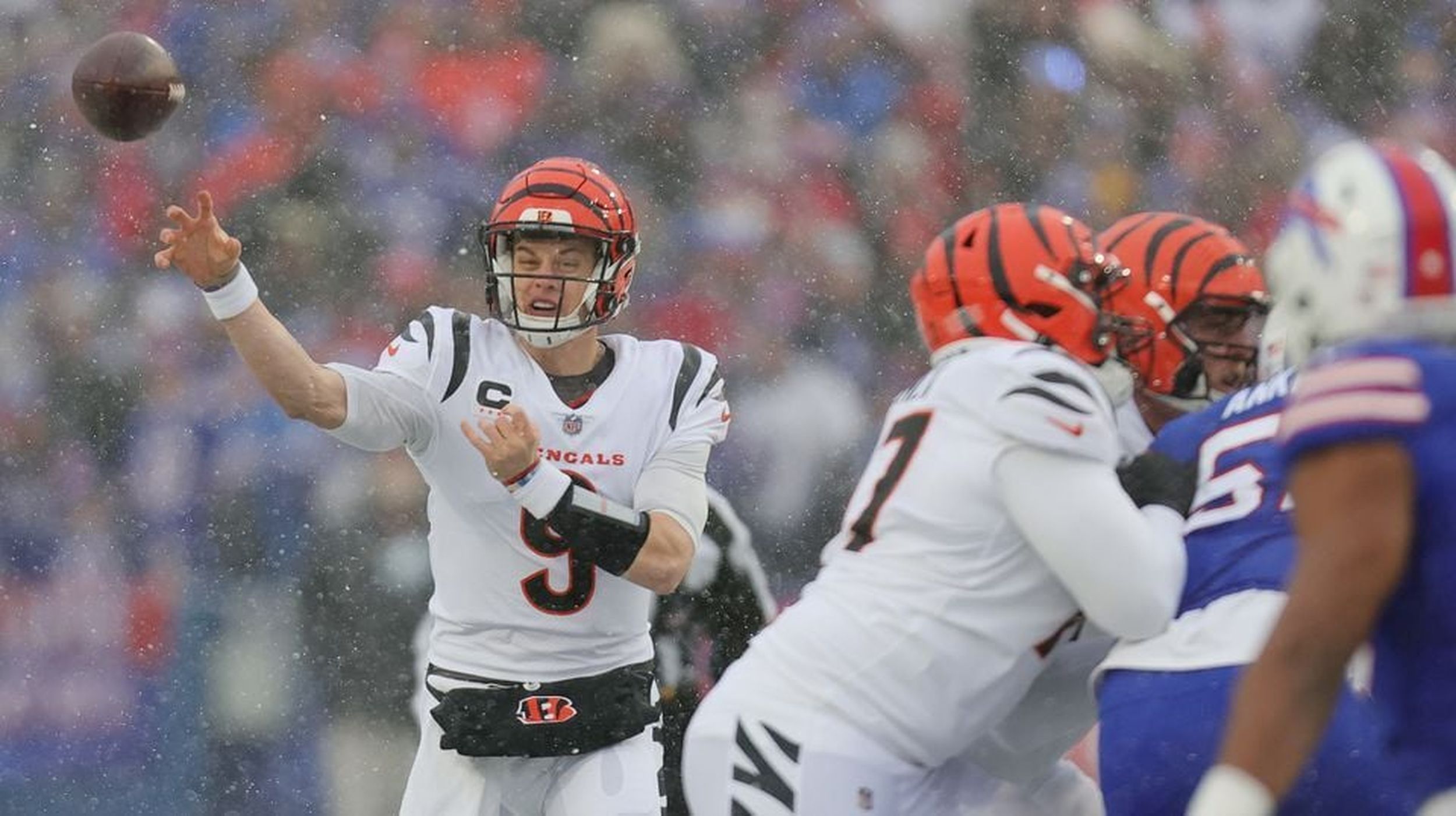 Ah, the good old days. Before even we were born.
Hardly anyone reading this can remember when the football seasons, either college or professional, ended as the new year arrived. That went the way of the leather helmet and radio as America's prime source of information.
Basketball is a winter sport, right? Has been since the Springfield Y and peach baskets. Snow on the ground, frosted windows, warm gyms.
Ah, the good old days. Before even we were born.
Some of us can remember when college and pro hoops used to begin as we were getting ready to shop for Christmas. Heck, there was even a time when college basketball season began as football wound down. Football rivalry games often corresponded with the first workout of the year. Man, that was a long time ago.
Hockey is a winter sport, too, right? Still is. Thank goodness. Sure, the Stanley Cup will not find a new home until after the spring thaw but that is nothing new. At least we can't remember a time when that wasn't the case. Then again, our memory isn't what it used to be.
Golf is a summer sport, right? Has been since Old Tom Morris was trying to understand his kid, Young Tom, and the wacky way he played the game.
Which meant golf was hardly played at all, what with the winters in Scotland sneaking into July every once in a while.
But here it is, the last throes of January and golf is on TV. From California, but earlier in the month Hawaii was the site of the gorgeous views. Makes us want to hop on an airplane, brave the chance we'll be stranded in Katmandu and hope we end up someplace warm, where the greens are fast and the scores are low.
Yes, we still dream that our golf game will magically improve some year. Hasn't happened yet but we still have hope.
And we hope, as this long, long month, this Groundhog Day of a month, will melt away at some point. Then maybe we can skip February and head right into March. And spring.
• We have a nominee for the area's college coach of the winter. We thought about Eastern's David Riley, who has led his team from a tough nonconference schedule to the top of the Big Sky men's standings. Undefeated and unbowed.
And we appreciate how Lisa Fortier has guided her Zags to 20 wins with a lineup that seems to have spent more time at St. Elsewhere than the practice gym.
But our choice is Kamie Ethridge.
The Pac-12 is one of the most challenging women's basketball conferences in the nation. And, we have to admit, the Cougars are not going to win the title. Or even come close, though they usually are in every game they play. That's just part of why we admire the job Ethridge has done.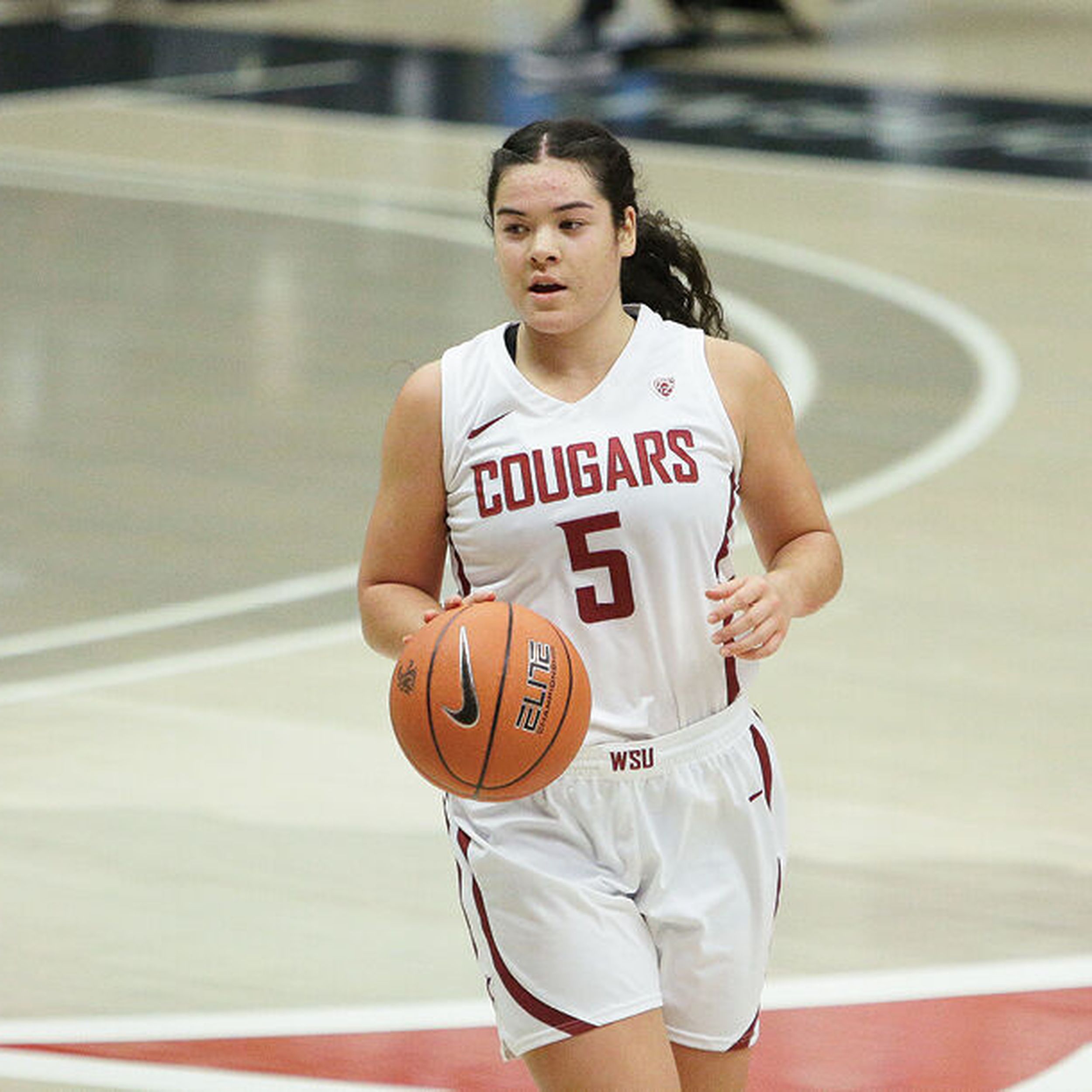 Washington State has one of the nation's better players on its roster. Charlisse Leger-Walker can score, rebound and hand out assists. When she's on the court, she's such a force the tenor of the game changes – as does the opponent's game plan.
But this season, she's had to deal with family issues. She's been in-and-out of the lineup much of the past month. Going home isn't easy, not when home is New Zealand. One night the Cougars may have to play a ranked opponent without her. Two days later, she's back in the lineup.
That's not easy, not just for Leger-Walker, but for her teammates who have to assume varied roles based on her availability. This is not a criticism. It's the way things are and have to be. Family is family. Basketball is basketball. And it's tough to keep on an even keel when you don't know who will be in the boat from day-to-day.
The Cougars played in Tempe last night. Not easy. Leger-Walker was available. Didn't have, understandably after coming back from thousands of miles away, her best game. But she came through at the end and WSU picked up its fourth conference win.
Through the ups and downs, Ethridge's team has won with her and without. Lost with her and without. But has always competed. Of all the skills a coach is proudest of, that may be atop the list.
No matter the lineup.
•••
WSU: We linked the story from the Cougar's win over Arizona State last night above and do it again here. … Elsewhere in the Pac-12 and college basketball, Jon Wilner has a mailbag in the S-R. … The women had some great games last night, with Oregon State giving third-ranked Stanford all it could handle in Maples, falling 63-60. … Washington led a ranked Arizona team much of the night before the host Wildcats rallied in the fourth quarter. … No. 25 Colorado won the battle of ranked teams, shooting down No. 8 UCLA in Boulder 73-70 in overtime. … Oregon held off host California, 78-73. … No. 9 Utah got past USC. … On the men's side, Oregon State is still trying to find offense as Colorado visits. … Utah tries to bolster its resume at Oregon. … Arizona State tries to get over its loss to Washington. … Arizona and Pelle Larsson heads into Seattle to take on the Huskies. … In football news, Oregon's new offensive coordinator is making some money. … We can pass along a mailbag about Oregon State. … There have been more changes at Colorado.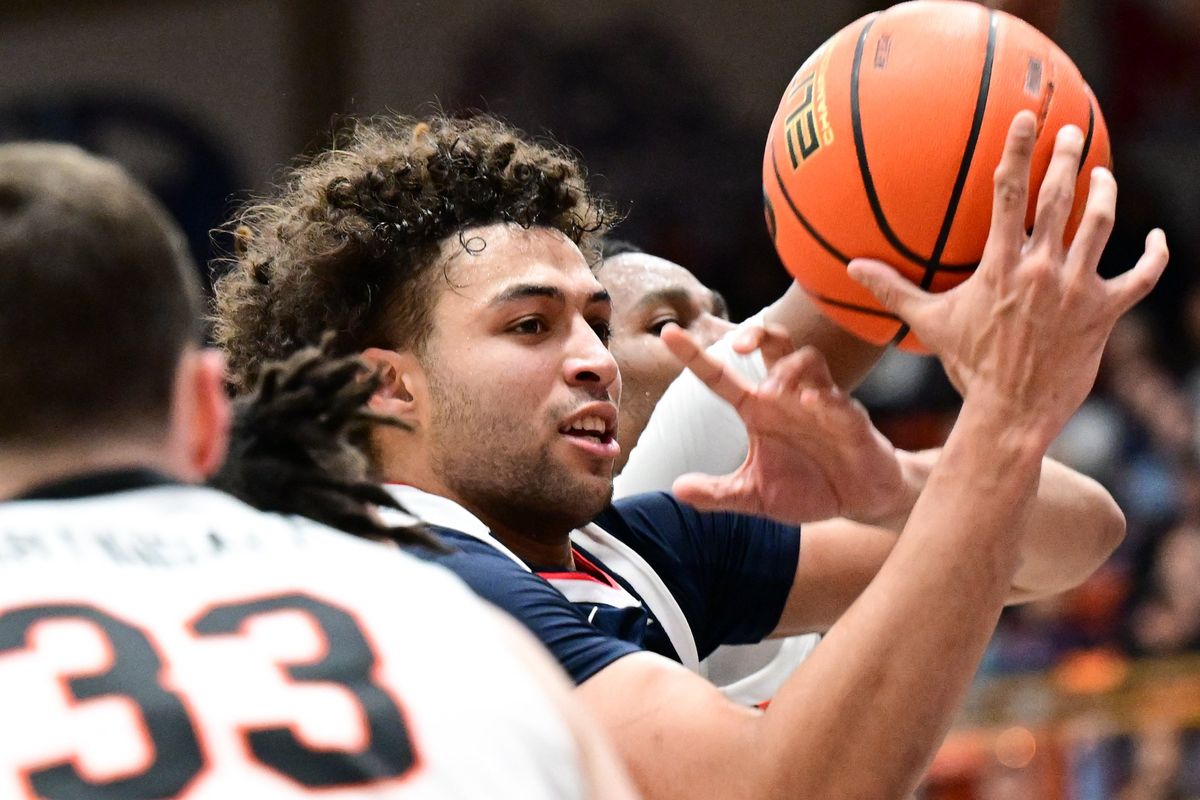 Gonzaga: It's not a secret. The Zags aren't defending very well right now. That's worrisome heading into this afternoon's game at Portland. Jim Meehan has this preview and the key matchup. … Corey Kispert misses playing with Rui Hachimura. … Gonzaga recruit Dusty Stromer had a big game against a big-time opponent. … The Zag women are back to having eight healthy scholarship players again. Jim Allen explains who is out as they prep for today's visit from Pepperdine. … Elsewhere in the WCC, the best men's team in the conference? BYU's Mark Pope has his money on Saint Mary's. The team his Cougars are playing today? Uh, Saint Mary's.
EWU and Idaho: Around the Big Sky, eight players remain from Montana State's football recruiting class of 2017. … Idaho State once had a remarkably fun basketball team to watch. … A transfer has added leadership for Northern Arizona.
Whitworth: The Pirates couldn't stop a hot-shooting Pacific Lutheran team, falling 83-77 at home.
Preps: Dave Nichols was back out and about last night, ending up at Gonzaga Prep, where the Bullpups handled North Central 55-39. … Dave also put together a roundup of the rest of Friday's action.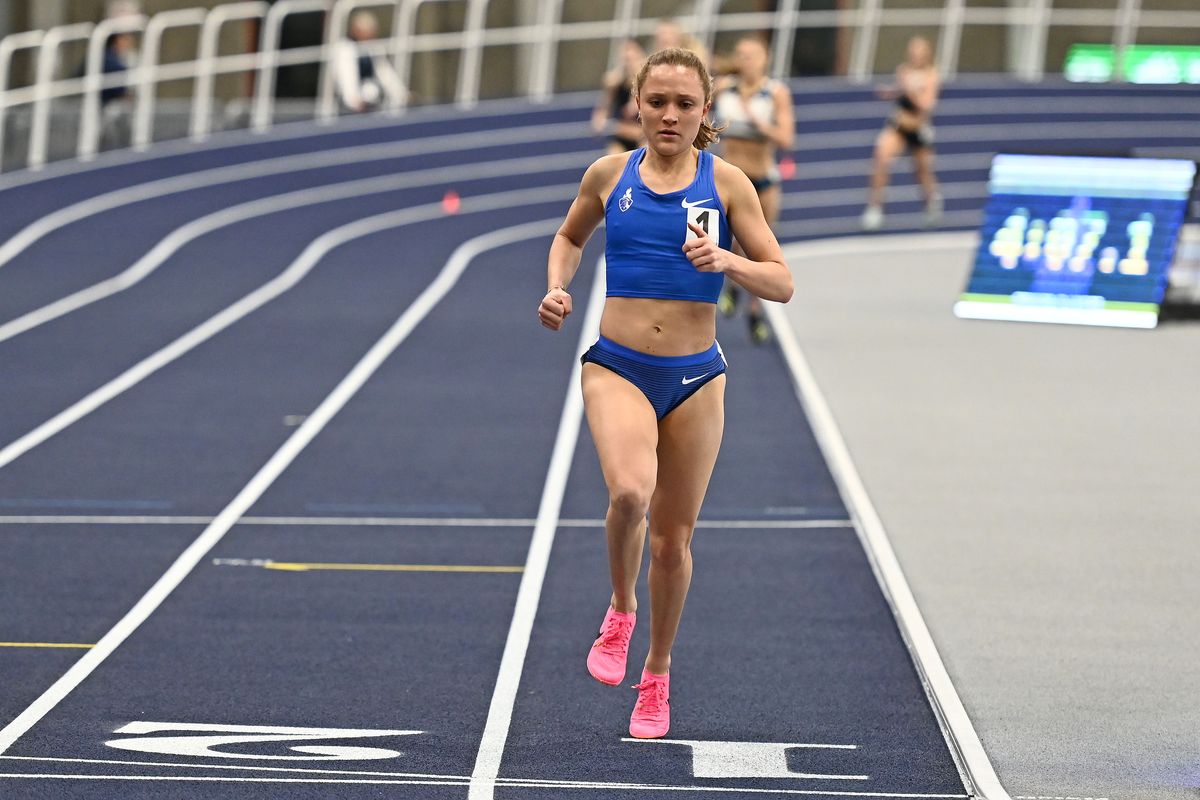 Track and field: The second Lilac Grand Prix at the Podium opened Friday night with a handful of meet records. John Blanchette was there to document them.
Mariners: Two of the M's offseason trades were among the most important of the offseason. … No more road grays. … The minor league coaching staffs are complete.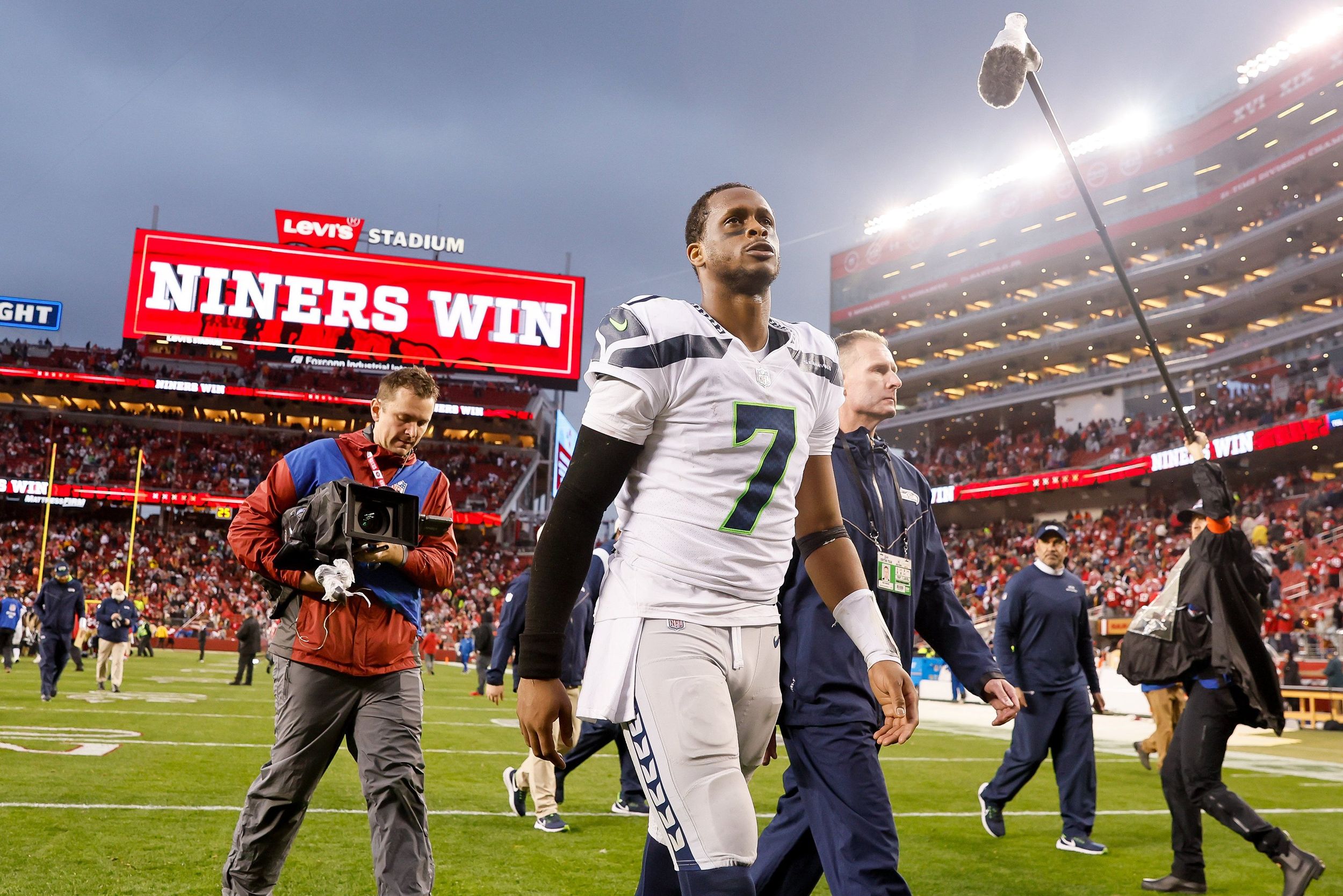 Seahawks: Geno Smith took home some hardware yesterday. … It looks as if he's headed back to Seattle but a lot of other veteran quarterbacks may end up in new spots this offseason.
Kraken: Seattle had an opportunity to ascend alone into first place in the Pacific Division. But Calgary wouldn't let that happen, winning 5-2 at Climate Pledge Arena. … The Kraken played without Matty Beniers, out after a vicious, illegal hit the other night.
Sounders: It's time for Seattle to be tested by European clubs.
•••       
• We're ready for spring. But what's weird is, every time it snows (as it did overnight), we find leaves all over the fresh powder. The trees never had a chance to shed completely before winter hit and they are still doing it as we near February. We hope that isn't bad for them. And we know spring cleanup is going to be a pain this year. Until later …
Local journalism is essential.
Give directly to The Spokesman-Review's Northwest Passages community forums series -- which helps to offset the costs of several reporter and editor positions at the newspaper -- by using the easy options below. Gifts processed in this system are not tax deductible, but are predominately used to help meet the local financial requirements needed to receive national matching-grant funds.
Subscribe to the sports newsletter
Get the day's top sports headlines and breaking news delivered to your inbox by subscribing here.
---