Two newcomers challenge incumbent Wiser for a seat on Spokane Public Schools board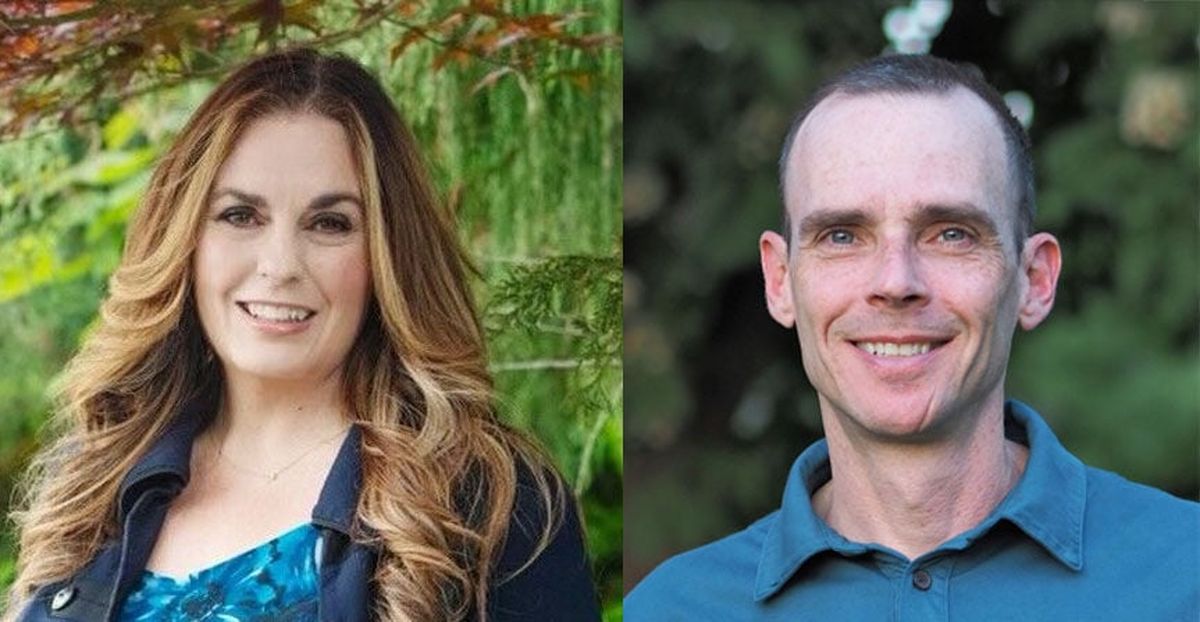 Voters have their pick among three candidates in this year's primary election for the Spokane Public Schools seat occupied by Mike Wiser: the incumbent or one of two newcomers, Ericka Lalka and David Voltz.
Lalka and Voltz were both compelled to toss their hat into the ring as family members of students in the district. Lalka is a mother of four whose youngest attends school in the district, while Voltz is an uncle to two Spokane pupils. Wiser's youngest child also is enrolled at a Spokane public school.
Wiser brings to the table a six-year stint on the school board, having been appointed in 2017 when the previous member stepped down with a few months left on his term.
Lalka has a political background as a Republican precinct committee officer in Benton County, and said her experience operating large budgets as a real estate business owner will translate into work on the school board managing budgets.
Voltz declined an interview and answered some biographical questions via email.
The candidates differ on sex education and the best way to approach school safety.
While Lalka and Wiser both said "age appropriate" education is key, Lalka favors a standardized curriculum of "health education" covering bodily functions and puberty, and that omits sexual topics. Parents should have to opt-in for their child to receive information on procreation and sex, she said, rather than the current statewide standard of opting out.
"Parents should still have a majority say in what their children are going to learn in school when it comes to such a sensitive subject," Lalka said.
Wiser supports the current state of sex education in the district, designed with input from stakeholders including parents, teachers and community members. He encourages parents to opt out of their child receiving sex education if they aren't comfortable with the curriculum. Part of this involves take-home materials that can assist parents in having these conversations with their kids.
"Spokane schools has done a great job getting a variety of people at the table at that growth and development committee and creating an educational curriculum that sometimes walks a fine line, but meets everybody's needs in terms of what our community thinks is the best approach to support kids," Wiser said.
Security officials in Spokane Public Schools do not carry guns, which has long been debated by administrators and board members.
Lalka is receptive to the idea of an armed and trained presence in schools evaluated on a case-by-case basis, taking each building into account and deferring to police officers' opinions.
"I would allow the experts to observe, inquire and enact the best possible solution for security for our teachers and our children," she said.
Wiser said he doesn't support arming personnel in schools. He said Spokane's geographic layout allows law enforcement to arrive at schools within minutes.
"I'm always open to hearing newer evidence that shifts what our current thinking is," Wiser said. "However, it's pretty clear as I understand it that having armed personnel at the school doesn't make them safe."
Voltz has said on his Facebook page that he is "committed to ending perverted sex education and critical race theory in our schools." He says he wants to improve communication between the district and parents.
This position with a six-year term is the only seat on Spokane Public Schools' board up for grabs this year. Other terms expire in 2025 and 2027, with one vacant position after Riley Smith's resignation in June. That seat will need to be filled within 90 days of his resignation by an appointment of the remaining four school board members.
Ballots for the Washington state primary will be mailed on July 14. For this election, the deadline to register to vote online is July 24. Aug. 1 is the deadline for in-person registry. Election day is Aug. 1, and ballots must be in drop boxes by 8 p.m.
---