A Grip on Sports: The All-Star Game came this close to being perfect but Rodriguez's star turn will have to wait for another time A GRIP ON SPORTS • There was a chance for one of those moments. The moments All-Star Games of the past produced here and there. The Carl Hubbell one. Pete Rose. Randy Johnson. Ted Williams. Dave Parker. Ichiro. It was Julio Rodriguez's turn.
•••••••
• And Craig Kimbrel ruined it. Goodness, what a weenie.
That last sentence was brought to you by 12-year-old Vince Grippi, who always seems to appear when the All-Star Game comes around. He was ready to explode out of this ancient body last night, Alien-style, if Kimbrel had just challenged Rodriguez one more time. And Rodriguez had hit the ball into Edgar's Cantina.
It's what the sold-out T-Mobile crowd wanted, right? And the millions watching at home? But no.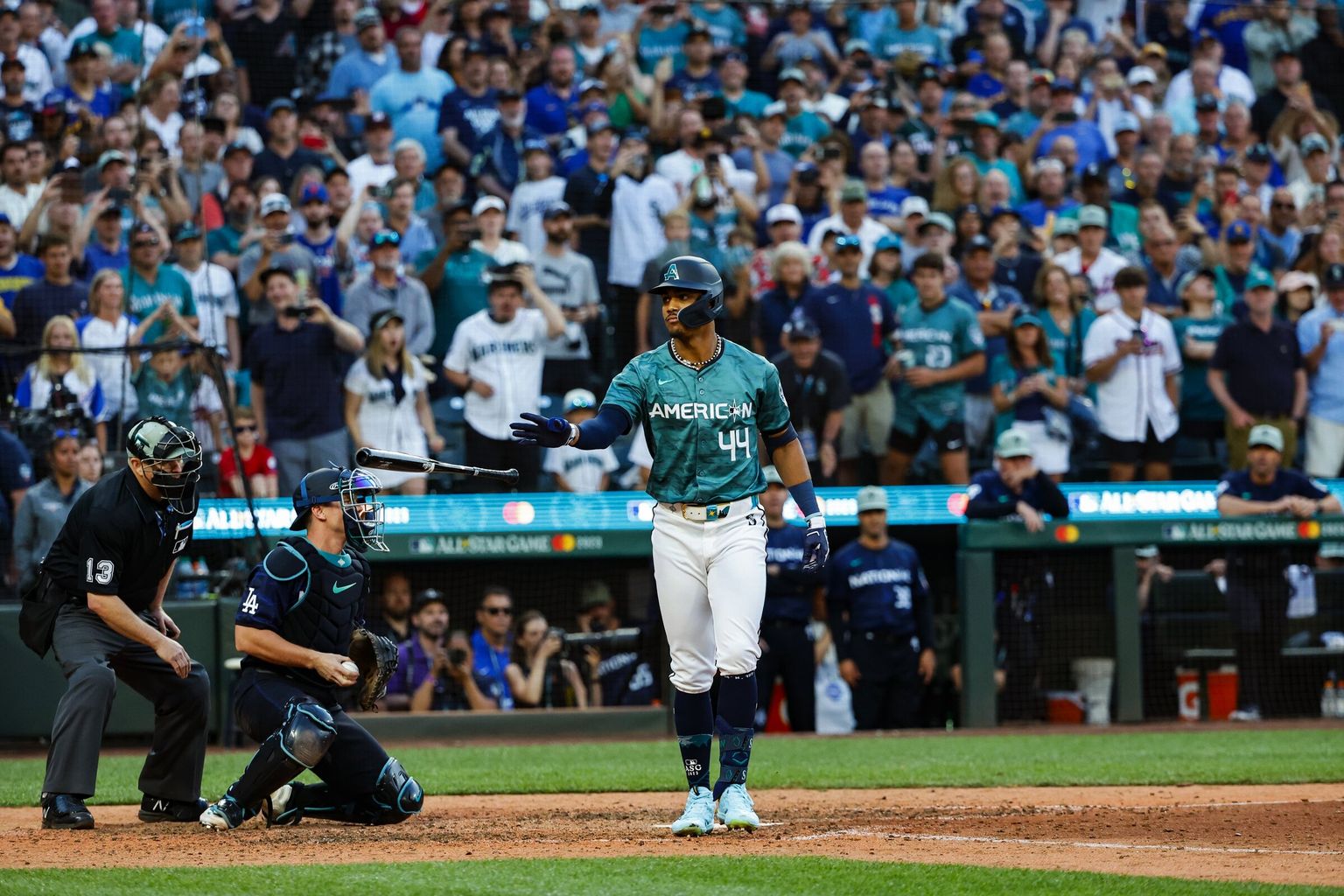 Kimbrel ruined it. OK, the veteran relief pitcher, wearing a National League uniform – more on that in a moment – but a member of the World Series runners-up Phillies, did challenge Rodriguez with a couple of fastballs. Either could have been launched into the upper deck and lifted the American League to victory. But when Rodriguez missed them, there was no way Kimbrel was giving him another chance. Not with his team up 3-2 with two out in the bottom of the ninth and the Astros' Kyle Tucker at first.
After all, the National League hadn't won an All-Star Game since 2012. The league was getting into "we're-ticked-off-and-not-going-to-take-it-anymore" territory. No matter what the crowd wanted, Kimbrel wasn't giving in. He tried to get the 22-year-old Seattle star to chase.
Rodriguez didn't. And drew an anti-climatic walk.
Sixty-six-year-old Vince Grippi said a silent curse. But at least that old guy had his memories. All the 12-year-old Julio worshippers out there missed their moment.
We grew up hearing about Hubbell striking out five Hall of Fame players in a row.  We saw Pete Rose running over Ray Fosse at the plate. Randy Johnson making John Kruk cringe. Ted Williams rolling out to be feted by all the All-Stars in 1999. Dave Parker making a couple throws in the Kingdome only he could make. Ichiro racing around the AT&T Park bases.  
Incredible moments. Unforgettable ones. But all would have faded into the background if Rodriguez could have connected. He didn't. Though it was not all his fault. We blame Kimbrel and his desire not to be "that guy." The guy who would have been known as giving up  the most famous home run in All-Star history.
• We have always loved the All-Star Game. And part of that love came from watching players who are sworn enemies throughout the season meld into teammates with a common goal one Tuesday night in July.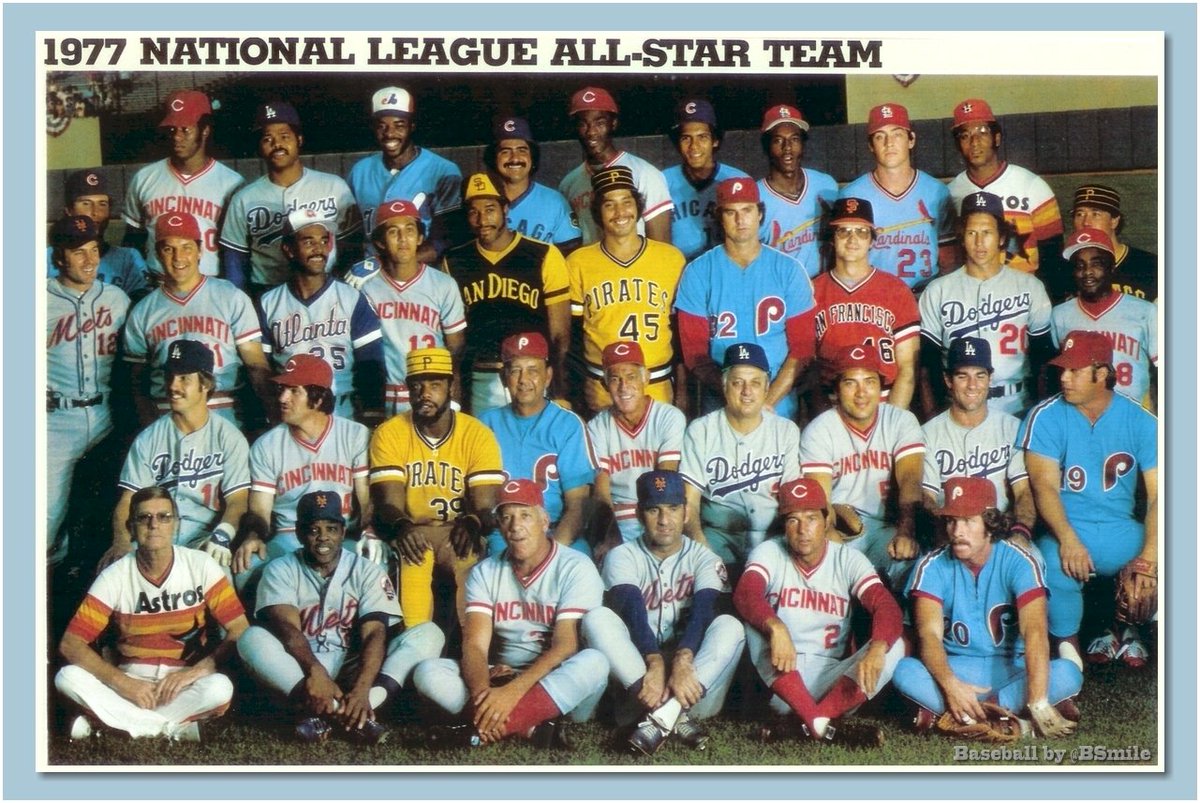 A big part of that is illustrated by the team pictures. If you are of certain age, you probably remember them. A huge group of guys, wearing the jersey of their team, all smiling as they prepared to face the other league. A Dodger sitting next to a Giant. A Red Sox next to a Yankee. Their jerseys contrasting but not their goals.
That's been phased out. Sadly. It's time to bring it back.
We understand why it happened. Baseball gets to sell All-Star jerseys with Rodriguez or Kirby on the back. More money. But that seems one of those accountant-driven decisions that cause issues down the road. A short-sided financial decree with long-term consequences. Joe Fan and his daughter love their home team's players. And love rooting for them. It's hard to get as excited for watching them play in an American League jersey.
How about just selling Mariners' jerseys with an All-Star patch over the heart or on the shoulder? Julio's name on the back would be even more important to that 12-year-old in Kirkland – even without a game-winning home run.
As it should be.
•••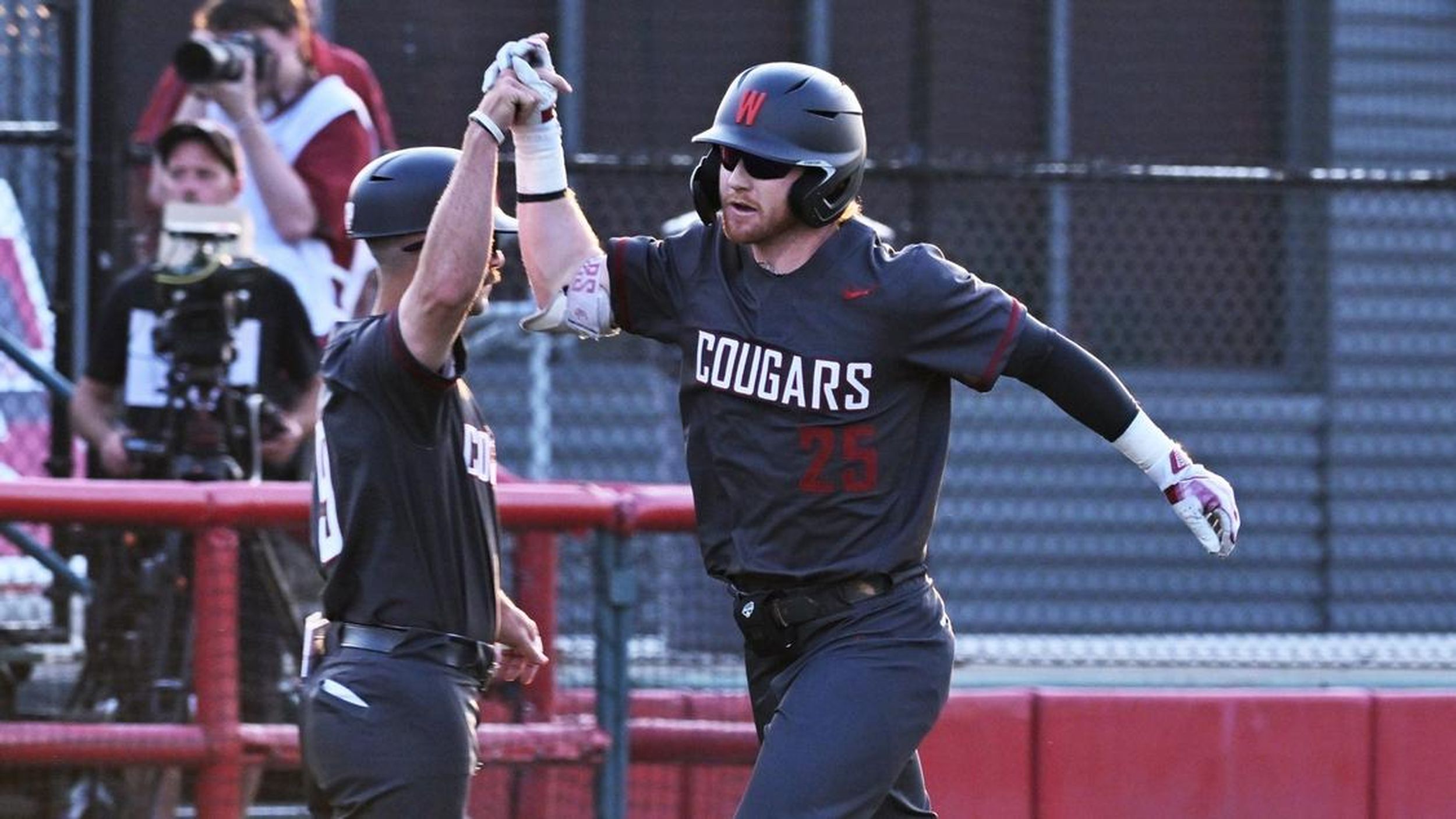 WSU: Two more Cougar baseball players were drafted as baseball's selection week ended Tuesday. Sam Brown and Cam Magee have decisions to make. … Elsewhere in the Pac-12 and the nation, the Jon Wilner column we linked yesterday ran in the S-R this morning so, if you couldn't read it before, you can now. … John Canzano has an interesting column today on East Coast bias and the Pac-12. He's visiting the New York area. But he buried the lede. Aunt Sally? We're interested in knowing more. … New Oregon State quarterback DJ Uiagalelei was drafted by the Dodgers despite not having played baseball in years. … After surgery, Colorado's Deion Sanders is looking forward to a pain-free year. … Arizona would love to inflict some pain on other Pac-12 football teams. … Utah has done that to USC recently. … The Oregon women will face Baylor in a non-conference basketball game. … An Arizona basketball superfan died recently. … Former WSU soccer team member Trinity Rodman is starting to cast her own shadow.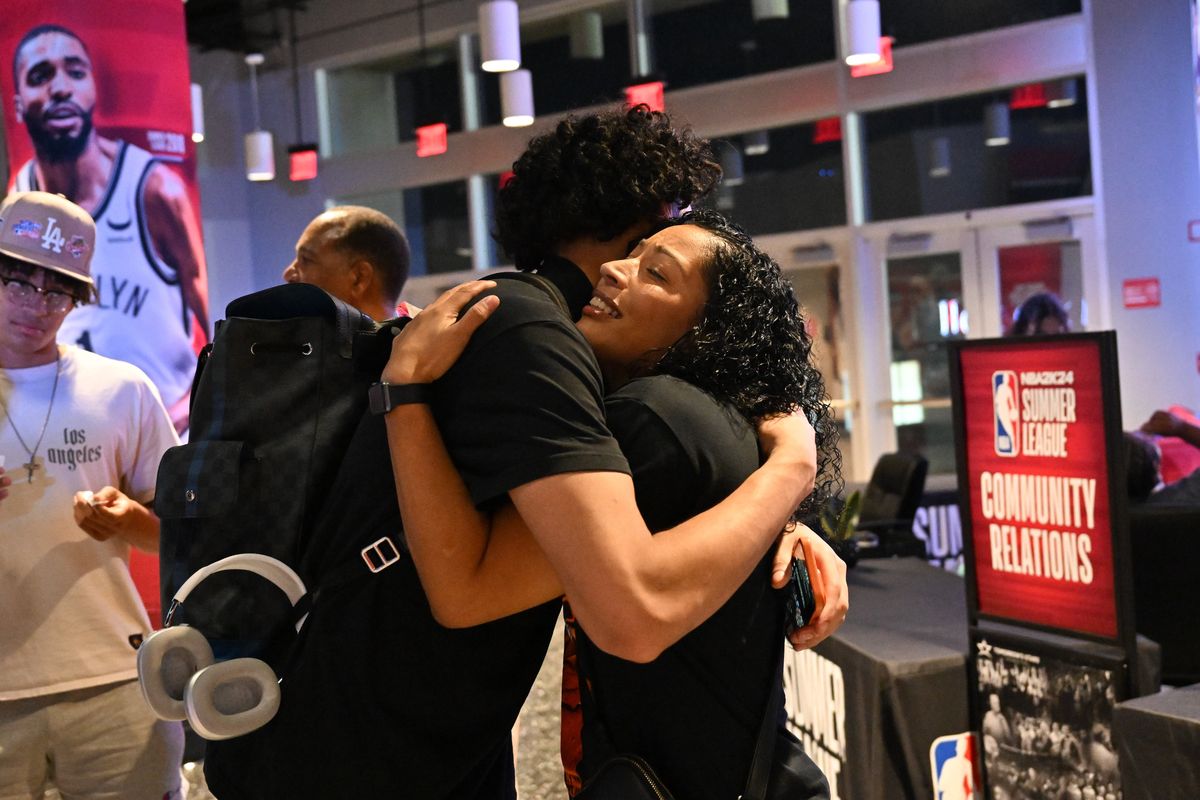 Gonzaga: Most of the most meaningful moments of Julian Strawther's life have taken place in his hometown of Las Vegas. Theo Lawson was there for the GU product's latest one and documents how it fits into the next phase of Strawther's basketball career. … Former Bulldog baseball player Brett Harris is building his minor league resume at Double-A Midland.
EWU and Idaho: Around the Big Sky, Weber State's rebuilt football stadium will look quite a bit different than before.
Preps: Mt. Spokane High graduate Stu Flesland, who has been pitching at the University of Washington, was drafted by Colorado on Tuesday. It might mean a return to Spokane and Avista Stadium, if the junior decides to sign. Dave Nichols has more in this story.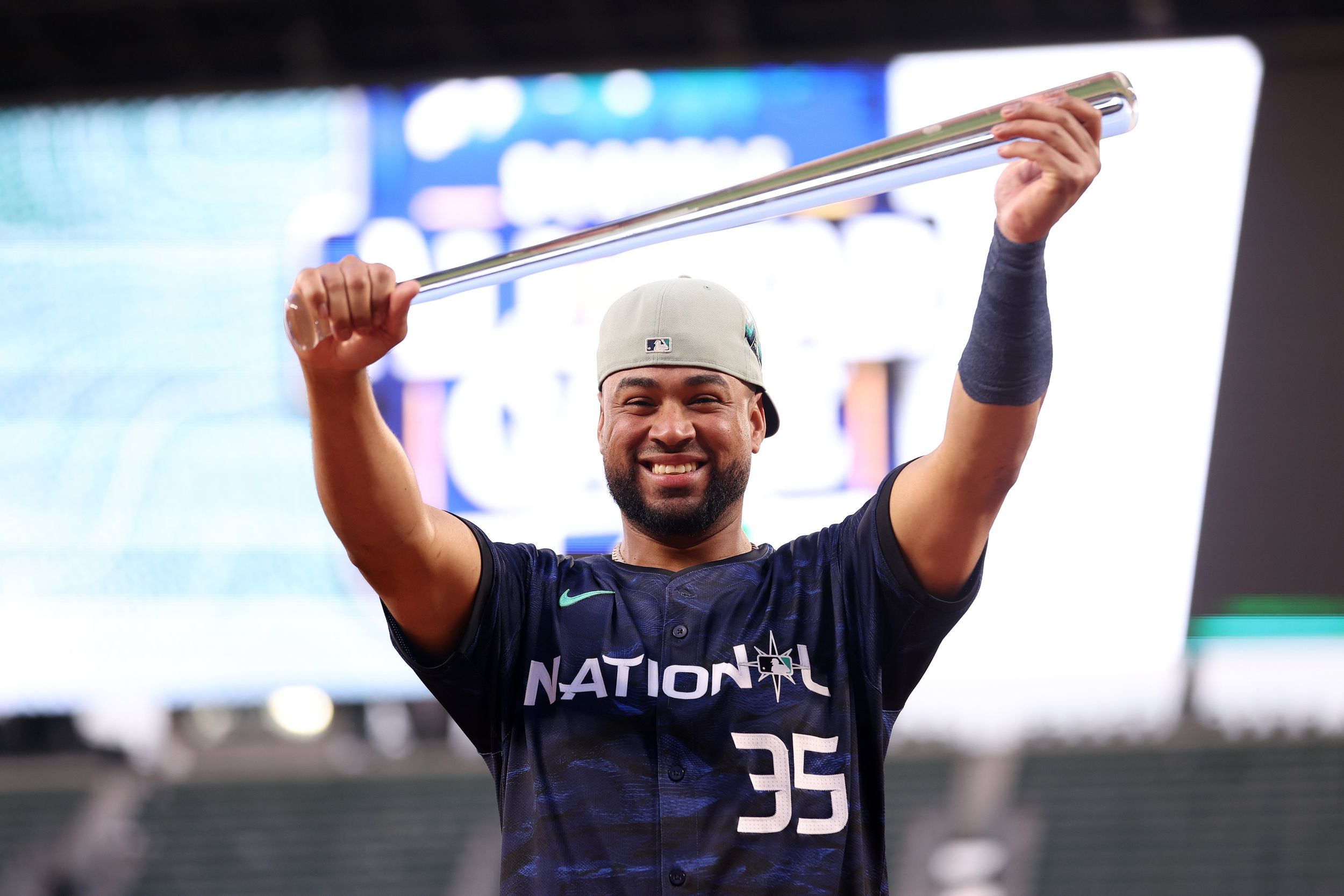 Mariners: We have more thoughts about the All-Star but we'll keep them to ourselves. The game, a 3-2 National League win, sped past like a race car, at least early on. … There a lot of young stars who will be making memories down the road. … One of them is Corbin Carroll. … One of them is Elias Diaz, who was the unlikeliest of MVP candidates. He won the award though with his go-ahead home run. … We could have had an entire section on Shohei Ohtani's welcome by Mariner fans. He admitted he likes the city. Remember, he will be a free agent at the end of the year. And Alex Rodriguez thinks the M's will make a bold move. … The 2001 Seattle All-Stars showed up yesterday and were honored.
Sounders: There was a time when Seattle couldn't seem to win in San Jose. No more.
Storm: Jewell Loyd tied a record but Seattle lost to the Mystics.
Golf: It's time. Time for the 36th Rosauers Open Invitational. Jim Meehan previews the field as the Pro-Am is played today and Thursday, with the 54-hole tournament held over the weekend. … The U.S. Senate held a hearing on the pro golf merger. Turns out the merger is still in its early stages.
Tennis: Wimbledon is winding down. And there are some interesting stories.
•••       
• Yes, we're trying to get into better shape. Lose a little weight, add a little fitness. Which means our time out of town visiting family will be a bit different. But if we can't make a run to our mother-in-law's favorite doughnut shop every once in a while, what are we even doing visiting? And if we happen to eat one or two or seven on the way back, that's OK, right? It is good for our mental health – if not our waistline. Until later …
---