Democrats fail to delay proposed $1.7 billion sales tax for new Spokane County jail slated for November ballot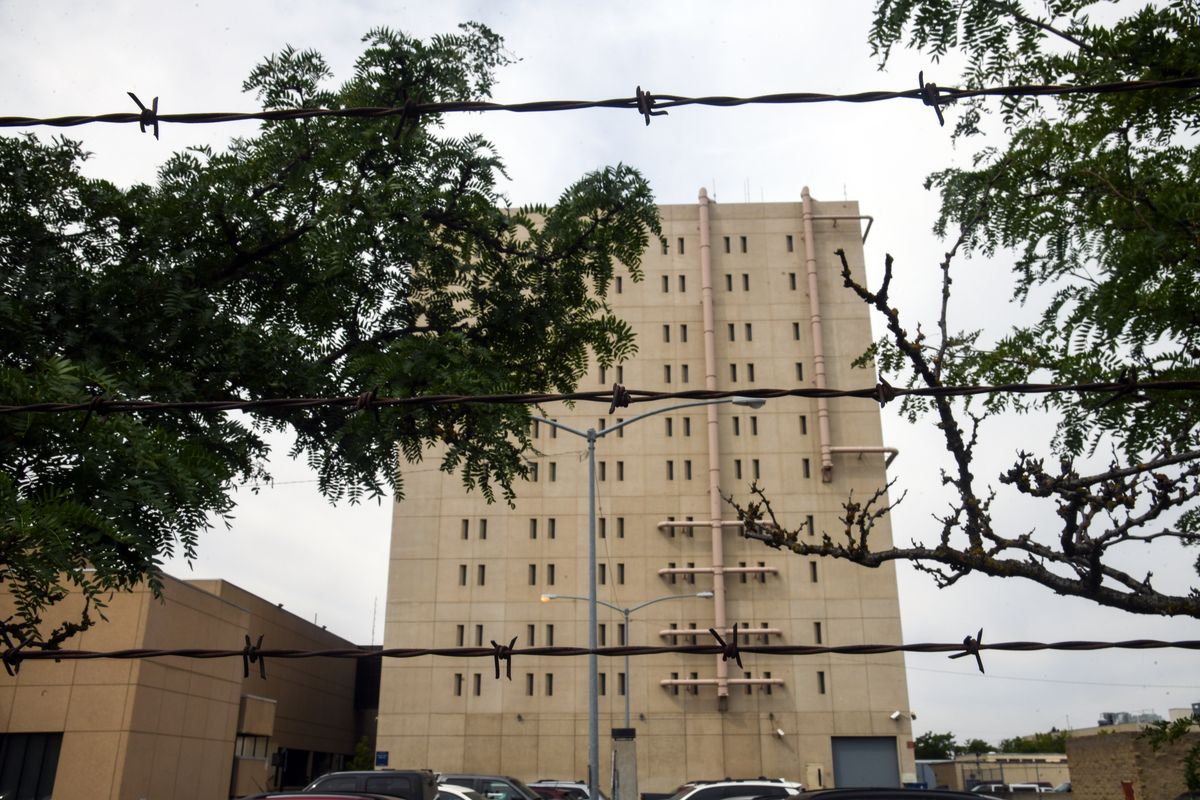 Spokane County voters still will decide this November if they want to tax themselves to pay for a new jail, after two Democratic politicians failed to delay the vote until next summer.
County commissioners Chris Jordan and Amber Waldref on Monday said they'd like to move Measure 1 from the Nov. 7 general election to the August 2024 primary election. Republican commissioners Al French, Josh Kerns and Mary Kuney not only shot down the proposal, they voted to prohibit Jordan and Waldref from even bringing up the topic again.
If it passes, Measure 1 would impose a 0.2% sales tax within Spokane County for the next 30 years. It would raise an estimated $1.7 billion that local governments would spend on public safety, criminal justice and behavioral health efforts.
Spokane County would receive 60% – more than $1 billion – of the tax revenue, while the remaining 40% would go to cities and towns. The City of Spokane likely would get more than $400 million.
The county commission's conservative majority plans to put roughly $540 million toward two new detention facilities. One facility would be a new jail and the other would be a community corrections center, which would hold lower-level offenders and provide space for classes and a variety of programs aimed at helping inmates.
Jordan and Waldref said postponing the sales tax vote would come with a handful of benefits.
First, they said waiting until August 2024 would give the county and other local governments time to collaborate on how to spend the $1.7 billion. So far, few if any of those talks have happened in public meetings.
Both Jordan and Waldref have repeatedly stressed that the county should offer voters more specifics on how the money would be spent. Spokane County has said a large portion of the revenue would pay for two new buildings and programs aimed at helping inmates, but it's unclear exactly how elected officials would use the rest of it.
The Democrats also emphasized that they'd like an outside organization to review how many jail beds the county will need in the future.
Mike Sparber, the county's senior director of law and justice, has said the jail will need room for 1,300 inmates in 2028 and 1,531 by 2053. Today, the county has capacity for about 470 inmates at the downtown jail and 130 at Geiger Corrections Center, although both facilities operate well over capacity.
Sparber has said he created his projections by looking at historic trends and using the National Institute of Corrections' recommended models. But both Waldref and Jordan question whether adding 500 or 600 beds is truly necessary.
Jordan stressed that, while he wants to delay the sales tax vote, he agrees the county should invest heavily in its criminal justice system.
"We all want to see accountability for those who harm others," he said. "We want the right people in jail, especially those who are dangerous. We want to reduce crime as much as possible. We want to stop repeat offenders."
The county commission's three Republicans quickly dismissed Waldref and Jordan's request.
Kuney rejected the idea that local governments need more time to figure out precisely where the sales tax dollars would go. The county won't finish building a new jail for several years even if the ballot measure passes, she said, and elected officials will have plenty of time to decide how to use the money.
Kerns accused the Democrats of "political posturing" since they likely knew beforehand that the Republicans wouldn't support delaying the vote.
He also said he believes Sparber's bed projection numbers are sound.
"We have left it to the experts to tell us the size, not special interest community groups that will come and tell us we need less beds," Kerns said. "We are guided by history; we are guided by facts. We can't tell the future, but I think history is a pretty good guide when you're looking at trends."
Sheriff John Nowels also opposed pushing back the sales tax vote, although the decision officially fell to the five commissioners.
Nowels said regardless of how successful the county may become at reducing recidivism through new educational and behavioral health programs, hundreds of new beds are needed.
"People have to be held accountable," he said. "It's basic human nature."
---