Cheney School Board candidates give positions on recovering from pandemic and sex ed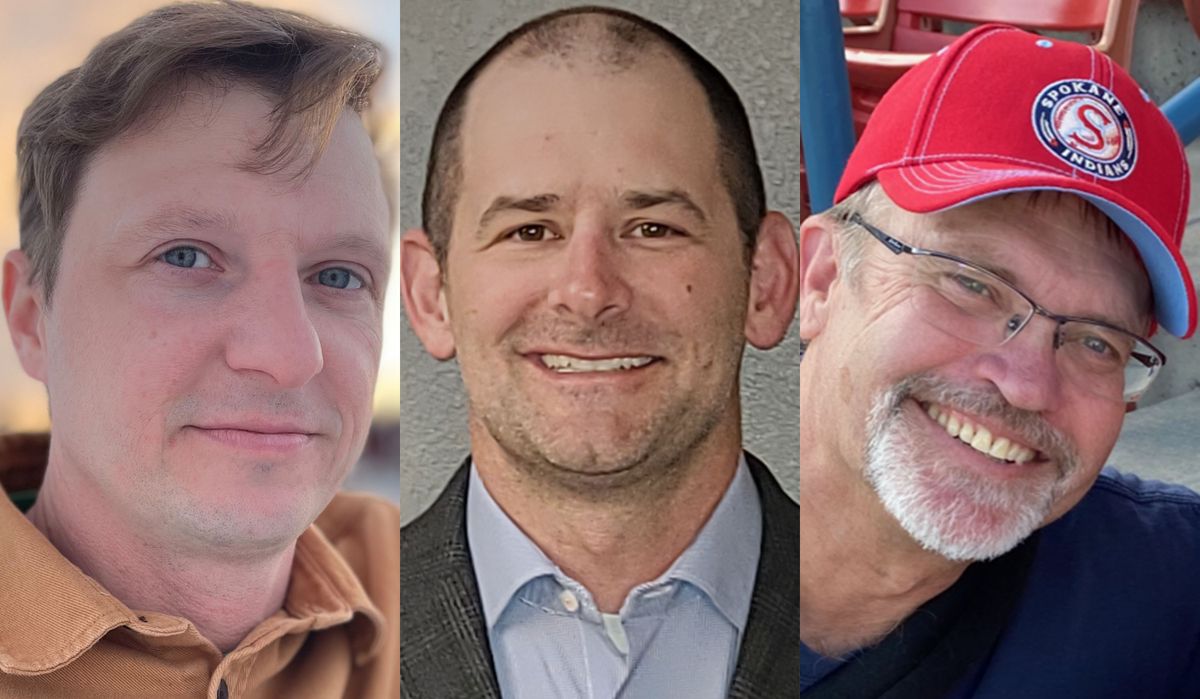 Two first-time candidates with children in Cheney Public Schools say it's time for change on the Cheney School Board.
But incumbent board member of eight years and long-time Cheney resident Mitch Swenson said he's eager for four more years to continue promoting teamwork and collaboration with the rest of the board.
Motivated by his passion for working with kids as a wrestling coach, Bill Lathrop, a lineman with the Cheney Light Department, decided to throw his cap into the ring. Lathrop, father of two, said he wouldn't seek re-election once his children leave the district.
Farm worker Ivan Khala, a frequent presence at school board meetings, was frustrated with the district's lack of communication and disregard for parental input, he said, spurring his bid for candidacy. Khala has a criminal history involving domestic violence and disorderly conduct, but said he's learned his lesson.
The candidates differ on positions such as sex education curriculum and recovering learning loss.
Learning loss
Nationwide, test scores have fallen across the board after COVID-related school closures. Candidates vary on strategies to address the learning loss phenomenon.
Swenson noted the missed social and behavioral benefits to attending school, especially in students' formative years. Swenson said bouncing back after the pandemic is just a matter of time, but the district can support parents via outreach and promotion to improve attendance.
"That's something that we just have to continue to nurture, and it's going to be a slow road back, but we've seen a lot of gains," Swenson said.
In remediating students' learning, Khala said he'd look at the current curriculum and support removing "senseless stuff" in favor of more emphasis on core subjects like history, science, math and reading. He declined to elaborate on what "senseless stuff" he'd be in favor of removing.
Lathrop sees learning loss as another area needing parental engagement. Parents should encourage their students by holding them to a higher standard and playing an active role in their school life, he said. More involvement from parents will hold students accountable to achieving pre-COVID standards of learning, he said.
Sex education
Sex education is required to be age-appropriate, inclusive and comprehensive based on science and medicine, per the state's standards set by the Office of the Superintendent of Public Instruction. Included in this curriculum are lessons on human development, pregnancy, prevention of sexually transmitted infections, affirmative consent and healthy interpersonal relationships.
Swenson underscored the fact that sex education is largely in the state's hands and encouraged parents to take their concerns to the Legislature to enact change.
Lathrop said the district should abide by the state's standards, and maintained that educators rigidly follow the facts in the curriculum rather than imposing their own opinion. Teachers should avoid topics relating to social issues.
"I think on those topics, it's too easy to get off into the opinion-land versus facts," he said.
Khala said there's still changes he'd make within the school board's authority, like improving outreach with parents. Many parents aren't informed about their rights in their child's education, like opting them out of sex education, he said.
Candidate responds to criminal conviction
In 2015, Khala pleaded guilty to domestic violence assault. Police in court records indicated he choked and kicked his wife, and slammed her head into a counter during an argument at their home.
Khala attended weekly domestic violence support classes for a year following the assault. He said he learned to identify triggers that led to outbursts and said if he should get frustrated during a school board meeting, he'd remove himself from the situation.
"I'm able to see if I'm getting mad and if I need to step out, I can step out. I'm man enough to step out," Khala said. "I can identify that, and I'm not afraid to say, 'Hey, this is getting kind of heated for me, I'm just going to step out.' "
Khala has a history of speaking out at school board meetings. In 2022, the Cheney Free Press reported he threw a wad of $1 bills at the superintendent and, at a later meeting, caused a "disruption" in which the meeting ended early and the police arrived. Khala said he disagreed with the statewide mask mandates in schools and felt his concerns weren't being heard .
The school board disruptions aren't the first of Khala's public outbursts. Last year, he was charged with disorderly conduct for standing in the road to alert other drivers of a "hidden" police officer, he said. The charge was suspended for a year pending good behavior. He's next scheduled to appear in court next month.
Four seats on the Cheney School Board are up for grabs this year. Two races have more than two candidates and will appear on the Aug. 1 ballot.
The deadline to register to vote online for the primary election is Monday. Aug. 1 is the deadline for in-person registry. Election day is Aug. 1, and ballots must be in drop boxes by 8 p.m.
---