'We're really trying to open doors': Washington State University graduate picked to lead national veterinarian organization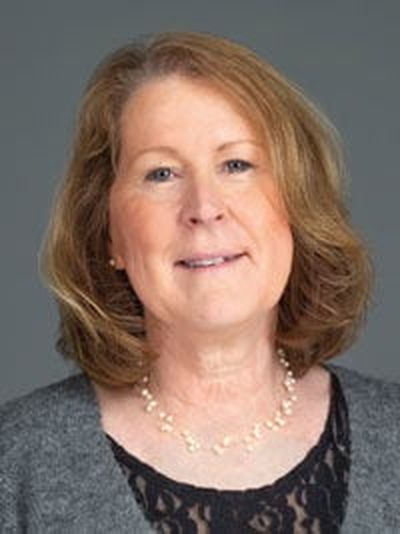 Animals have been a part of Rena Carlson's life for as long as she can remember.
Growing up in rural Idaho, Carlson interacted with farm animals on a daily basis.
"We had all of the classic farm animals, from cows and horses and pigs and goats and sheep and, of course, dogs and cats," said Carlson. "My whole life really centered around animals."
Carlson's childhood experience with animals equipped her to have a "broad perspective of what animal health is." This year, the Washington State University graduate was elected president of the American Veterinary Medical Association and represents over 100,000 veterinary professionals nationwide in a term that began this month and runs until next summer.
Though her experience on the farm gave her valuable knowledge in the veterinary field, Carlson did not begin her time at WSU planning to spend her career as a vet.
"Many people in our profession know by the time they're in fourth or fifth grade that that's what they want to do," she said. But for her, the desire to be a vet didn't come until "well into my college years," she said.
Once Carlson began interacting with the field, however, she has never looked back.
A vet school application was the next step, a decision she described as a "rigorous academic journey" requiring immense commitment and sacrifice.
"It's a huge investment not only financially but also in time and energy," she said. "It's important to make the decision that this is really what you want to do before you put that time and energy in."
Following WSU, Carlson worked in the field as a companion-animal practitioner. Only four years after graduation from vet school, she began a career in leadership as the co-owner of an animal hospital. For the next few decades, Carlson built relationships in a series of board and diplomatic roles in many Idaho-based veterinary organizations.
As she continued gaining experience, Carlson contributed to research projects at Idaho State University, where she has served as a veterinarian for the past 24 years.
Though students today still must complete a rigorous academic path, students now face their own unique issues, she said.
"With the educational system we have a pretty big challenge with student debt, and that looms large with our graduates and early career folks right now," Carlson said.
Today's veterinary workforce also faced challenges caused by the COVID-19 pandemic, she added.
Combined with an increased demand for veterinary services, short-staffing led to "long hours and challenges" for existing workers, Carlson said. Though the impacts are persistent, Carlson is ready to confront those issues as president of the veterinary association.
"There's a lot of folks out there who may not necessarily know or even think that veterinary medicine is even a viable option for them. We're really trying to open doors, bring down barriers that we can, and again provide that robust workforce and meet the demand moving forward," she said.
To Carlson, the best path for success, when solving new issues or maintaining a national network of professionals, is collaboration.
"We need to work together," she said. "We have many allied associations that are very specific to a species or discipline. … We need to listen, we need to collaborate, understand the challenges of each of those segments and work together to move forward."
If she can fulfill that promise as the association's president, Carlson is certain the future of the veterinary field will be bright.
Still, though professionals have challenges to overcome, the animals at the center are the ultimate priority.
"We want a lifelong relationship with our pets," Carlson said. "Our job is to do what we can to keep them as healthy as we can and facilitate that human animal bond."
---