Workers in Yellowstone vote to unionize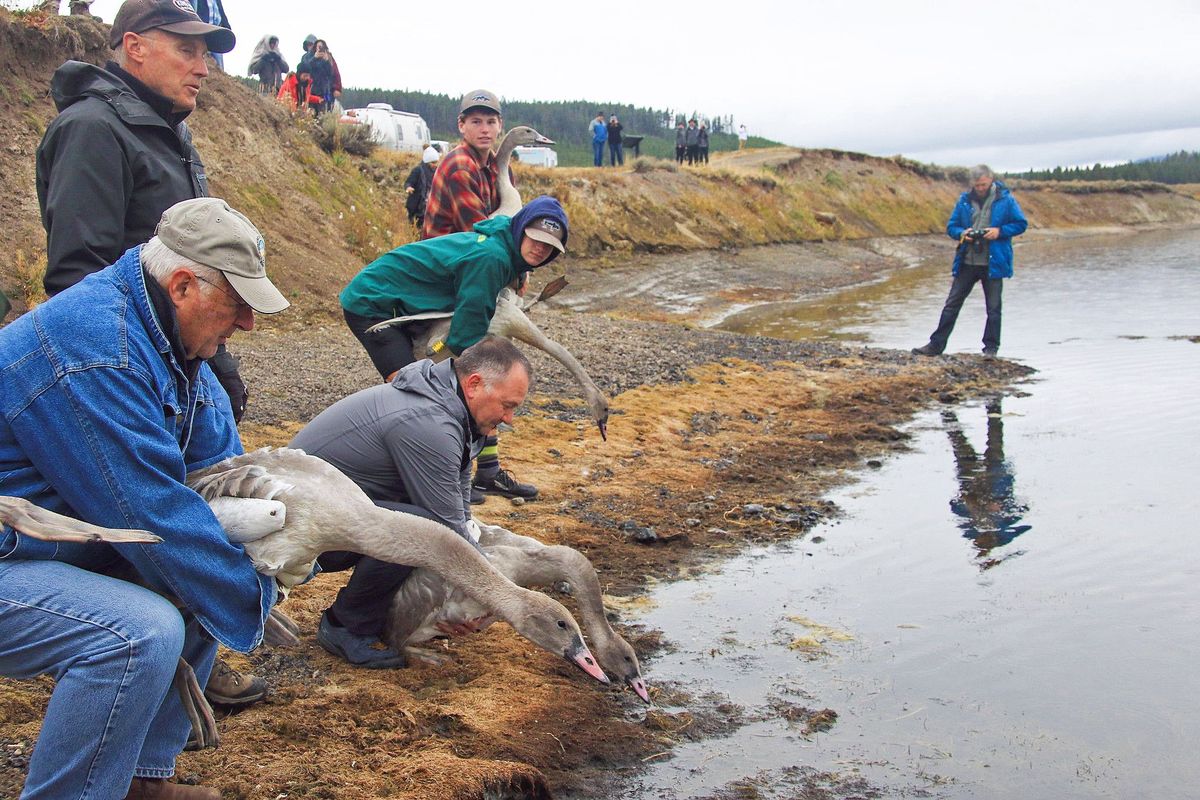 A majority of the seasonal and full-time workers in Yellowstone National Park have voted this week unionize, according to the National Federation of Federal Employees.
The Yellowstone organizing committee said in a statement that the effort was driven by "low pay, unmanageable workloads, high rent, a stifling hierarchy" and other issues that has the workforce in the first national park "struggling."
"The resulting high turnover negatively affects the park and the public's experience of it," union organizers said.
Out of 81 votes cast, 66 were in favor of unionizing and 16 were against, according to organizer Mark Wolf, a former park worker for six seasons, according to the Billings Gazette.
Some participants had trouble voting because of their isolated location and limited connectivity, he added. Supervisors were excluded from the vote.
Yvette Piacsek, deputy general counsel at the NFFE, said Yellowstone's workforce can vary from as many as 380 in the summer to less than 100 in the winter.
The collective bargaining unit will be composed of employees that include interpretive rangers, biologists, educators, researchers, fee collectors, first responders, firefighters, and other staff working for the Department of Interior's National Park Service.
"Our goal in unionizing is to improve communications between field staff and park management and improve working and living conditions for all employees, especially temporary seasonal employees," the union's statement said. "We also want to find tangible ways to build a more inclusive, diverse workplace with more transparency and opportunity for advancement."
As things work now, it can be hard for seasonal workers or people on the ground to communicate concerns without fear of reprisals from supervisors, Wolf said. Having a union will provide a formal process for such concerns, he added.
Workers on nearby national forests have already unionized, according to NFFE, including on the Bridger-Teton, Bighorn, Beaverhead-Deerlodge, Salmon-Challis and others in the region.
In addition, the International Association of Machinists and Aerospace Workers Local Lodge 88 represents workers in Yellowstone employed by Xanterra Parks & Resorts, as well as many workers throughout the state of Montana.
Wolf also cited the high turnover rate among seasonal workers as a problem and hopes the union can help to convert some of those employees to career seasonal workers so they can maintain their benefits.
National union President Randy Erwin welcomed the scientists, biologists, photographers, geographers, and other federal employees at Yellowstone to NFFE.
"By unionizing, previously unrepresented Yellowstone employees have obtained a critical voice in their workplace and now have the power to make significant changes to benefit themselves and their colleagues," he said in a statement.
The national organization has already been contacted by employees in Grand Teton National Park seeking information about unionizing its workforce, a regional organizer said. Saguaro National Park employees in Arizona also recently voted on the possibility of unionizing.
"Park management doesn't take a position on the formation of the union," Yellowstone Chief of Public Affairs Morgan Warthin told the Jackson Hole News & Guide. "We have supported and helped facilitate the process. Voting for or against a union effort is in the hands of the employees participating."
Washington fire conditions 
Washington Commissioner of Public Lands Hilary Franz and Matthew Dehr, the wildland fire meteorologist, provided and update this week on the active wildfires in in the state and provided an outlook on upcoming fire conditions.
The Newell Road Fire east of Goldendale in Klickitat County had burned more than 56,000 acres of timber, grass, and brush as of Tuesday afternoon. It accounts for more than half of the Washington acreage burned so far this year.
With drought conditions expected to worsen over the coming weeks, and extended forecast models showing the potential for a heat wave in early August, Franz and Dehr said the state could face many more fires.
"Conditions in our state over the last week have been some of the worst we've experienced this year," Franz said in a news release. "We saw how quickly the Newell Road Fire surged across more than 80 square miles in Klickitat County, and we've yet to reach the peak of fire season here in Washington. I am urging people to please do their part and support our heroic firefighters by being one less spark out on the landscape."
Forest Service fire conditions
Echoing concerns raised by state officials, leaders from the U.S. Forest Service's Pacific Northwest Region also urged caution by those recreating on federal lands.
The summer of 2023 is only halfway over and low spring rainfall has resulted in abnormally dry conditions as hot temperatures persist across Oregon and Washington. 
According to the Northwest Coordinator Center Predictive Services Outlook, the Pacific Northwest region has experienced drier-than-normal conditions over the past several months.
The dry conditions, combined with record and near-record heat, has withered the vegetation in many areas. As a result, a new fire start could grow quickly, and existing fires may remain on the landscape until weather conditions change, according to a news release.
This raises the threat of prolonged smoke impacts, which can have serious health consequences for those with respiratory issues.
To mitigate these risks, the Forest Service is encouraging the public to take the following steps:
• Report wildfires by calling 911.
• Keep an eye on smoke forecasts and plan outdoor recreation accordingly.
• Stay informed of fire restrictions and fire closures before heading out.
For additional information on current and predicted fire weather, check out the Northwest Coordinator Center Predictive Services Outlook: https://gacc.nifc.gov/nwcc/predict/outlook.aspx
---