Janet Gretzky earns meaningful win at the Showcase golf exhibition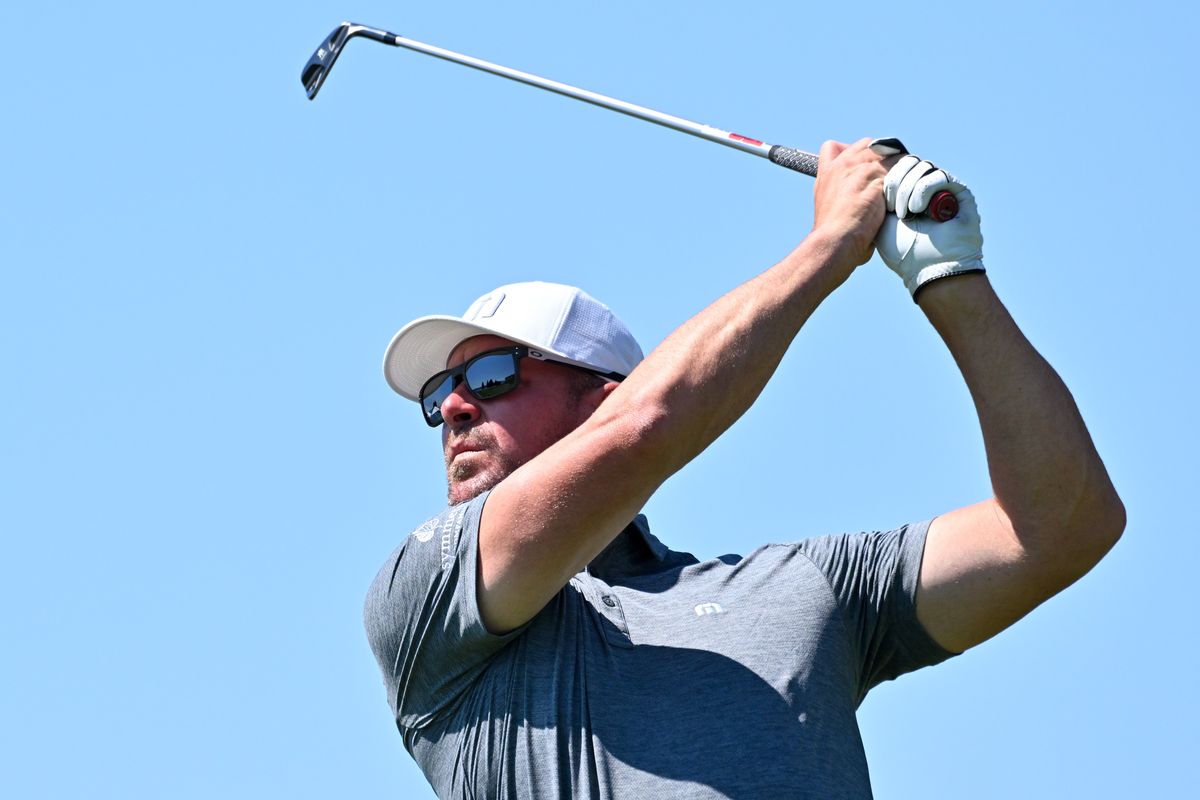 Janet Gretzky on Saturday won championship in the net division for the fourth time at the Showcase celebrity golf exhibition, but this one carried special significance.
Janet and husband Wayne, the National Hockey League's all-time points leader, are regulars at the event, which raises big money in the Community Cancer Fund's fight against cancer.
"My brother actually two days ago had a 5-pound cancerous kidney taken out," Janet said. "I've lost two sisters and I have two other brothers with prostate (cancer). It's scary, it's sad. I lost my dad when he was 56, but my mom is 102, so I don't know how that happened.
"It's really affected all my brothers and sisters. We need to fight it. Anything I can do to help raise money, focus and awareness to this cause is important to me."
She had a catch in her voice when asked if Saturday's win was even more meaningful. "It did mean a lot," she said. "I can't even talk about it."
Gretzky was joined in the winner's circle by Mark Mulder, who captured the gross division. Mulder was an accomplished Major League Baseball pitcher for nine seasons, but he has a good batting average going at the Showcase, held annually at the Coeur d'Alene Resort Golf Course.
The two-time All-Star is 3 for 3 – three appearances, three championships – at the Showcase following a one-point victory in the debut of the Stableford scoring system.
Mulder did most of the heavy lifting Friday when he carded eight birdies and finished with 31 points. He made just one birdie Saturday but added 12 pars – each worth one point – for a two-day total of 46 points.
"I had my A game Friday, today was about a D-minus," said Mulder, who has won three American Century Celebrity tournament titles at Lake Tahoe. "But that's golf. None of us are pros. There's a reason we're all amateurs. We all think we're good, but we're not that good.
"It's kind of the mindset that I had when I pitched. You give up three runs, just give up less than the other guy. If the other guy gives up four runs, make sure you give up three and you get the 'W' ".
Mulder held off spirited challenges from Golf Channel's Blair O'Neal, who birdied the last four holes, including the iconic floating green, former NHL standout Brenden Morrow and former Washington State quarterback Mark Rypien.
O'Neal made five birdies and totaled 25 points, the best score of the day.
Morrow, a two-time Showcase champion, nearly pulled off a huge comeback. He eagled his 17th hole, a par-5, with a 6-foot eagle putt, good for six points. He nearly did the same at the par-5 18th, hitting his second shot about 14 feet from the cup, giving him a chance at an eagle that would have pushed him past Mulder in the standings.
Morrow was fully aware of where he stood, thanks to musician Kelley James, who welcomes finishers to the 18th green with a microphone. Morrow's putt broke hard right and missed on the low side. He settled for birdie and shared second place with O'Neal with 45 points.
"That would have been unbelievable if you went eagle-eagle," Mulder said to Morrow as they exited the 18th green.
"I had a pretty good look at it and I got to see Mark hit his putt before mine (on a similar line) so I saw how much it broke. Unfortunately, I didn't hit it hard enough," Morrow said. "I've known Kelley a long time, so I know what he's going to say before he says it. Luckily, I probably had enough Tito's in me so I was able to block it out.
"It's all fun, it's a great event. I know the good work they've done here and they raise a lot of money. It's a way for us to give back and also have a great time."
Rypien had a rough start with four bogeys on the first five holes, but he rallied with a birdies on Nos. 6 and 8 – the sequence of holes is different for the Showcase than regular play – and drained a slippery eagle putt on the par-4 10th.
He lipped out a birdie putt on his 17th hole and made par at the finishing hole to finish fourth with 43 points.
"I started out bogey, bogey, bogey, so my day was kind of, 'Something has to turn,' " the Super Bowl XXVI MVP said. "But whether you make birdies, pars or doubles, what Fritz (Wolff) and Ryan (Gee) and Jerid (Keefer) and this community has done supporting this event is just phenomenal."
Gretzky finished with 57 points in the net division, 17 of those on Saturday's first nine holes. Stanley Cup champion and former Spokane Chiefs star Tyler Johnson was second with 54 points. Former NFL receiver Sidney Rice was third with 53.
The Community Cancer Fund has raised over $28 million since its inception in 2014.
---