A Grip on Sports: There were wins and losses yesterday for area college basketball teams, though Gonzaga had the biggest W A GRIP ON SPORTS • Determining winners and losers is as American as a hot dog at a ballgame or a pickup truck in the driveway. No matter the subject, we're here to help you decide who receives a thumbs up or a thumbs down.
•••••••
• We're here to tell you we are starting the month of June on a two-prediction losing streak. Truth be told, we were actually zero-for-three yesterday in our who-is-staying-in-the-NBA-draft prophecies, though we only shared a couple.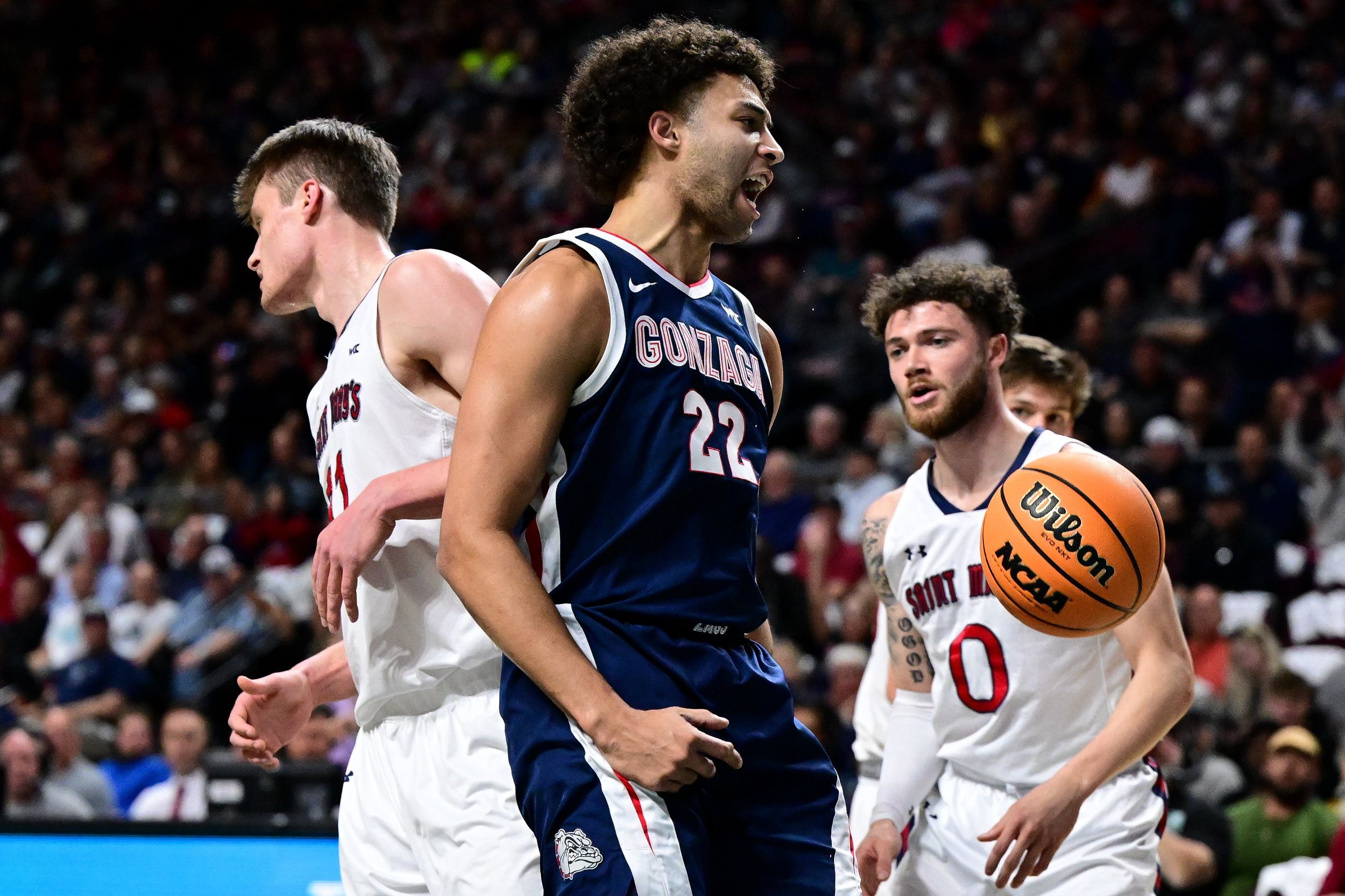 We'll own the won-loss record as it relates to Gonzaga's players, because we shared them in this space Wednesday. But the thoughts Anton Watson would leave and Malachi Smith would stay didn't come out of nowhere either. Our choices were influenced by talks with people close to the program and the players.
Which means sometime in the last month or so, Mark Few earned one big win. Enticing Watson to stay ensures the Zags a veteran presence inside and helps their defense and rebounding immeasurably. Actually, you can measure it. The Gonzaga Prep graduate averaged 6.2 rebounds last year while adding to a steals total that will probably be the second-best in school history this time next year.
The immeasurable part is what Watson's big defensive plays bring to Gonzaga's energy quotient, something we can see with our eyes but isn't in a box score. So often a play he made on the defensive end – a block or a steal or a charge taken – led to a Bulldog run. Those skills would have been hard to replace.
As will the little things Malachi Smith did for the Zags down the stretch. The transfer guard decided, despite having little chance to entice an NBA team to pick him, to turn professional. Though only in Spokane a year (Smith played at two other colleges before landing at GU), he made a couple of big plays in the NCAA Tournament that allowed Gonzaga to move on. Now he's doing the same.
• Our third loss yesterday? We didn't see Washington State guard Justin Powell staying in the draft. Then again, we were not alone in that. Even WSU coach Kyle Smith felt his 6-foot-6 point would return to Pullman for another year.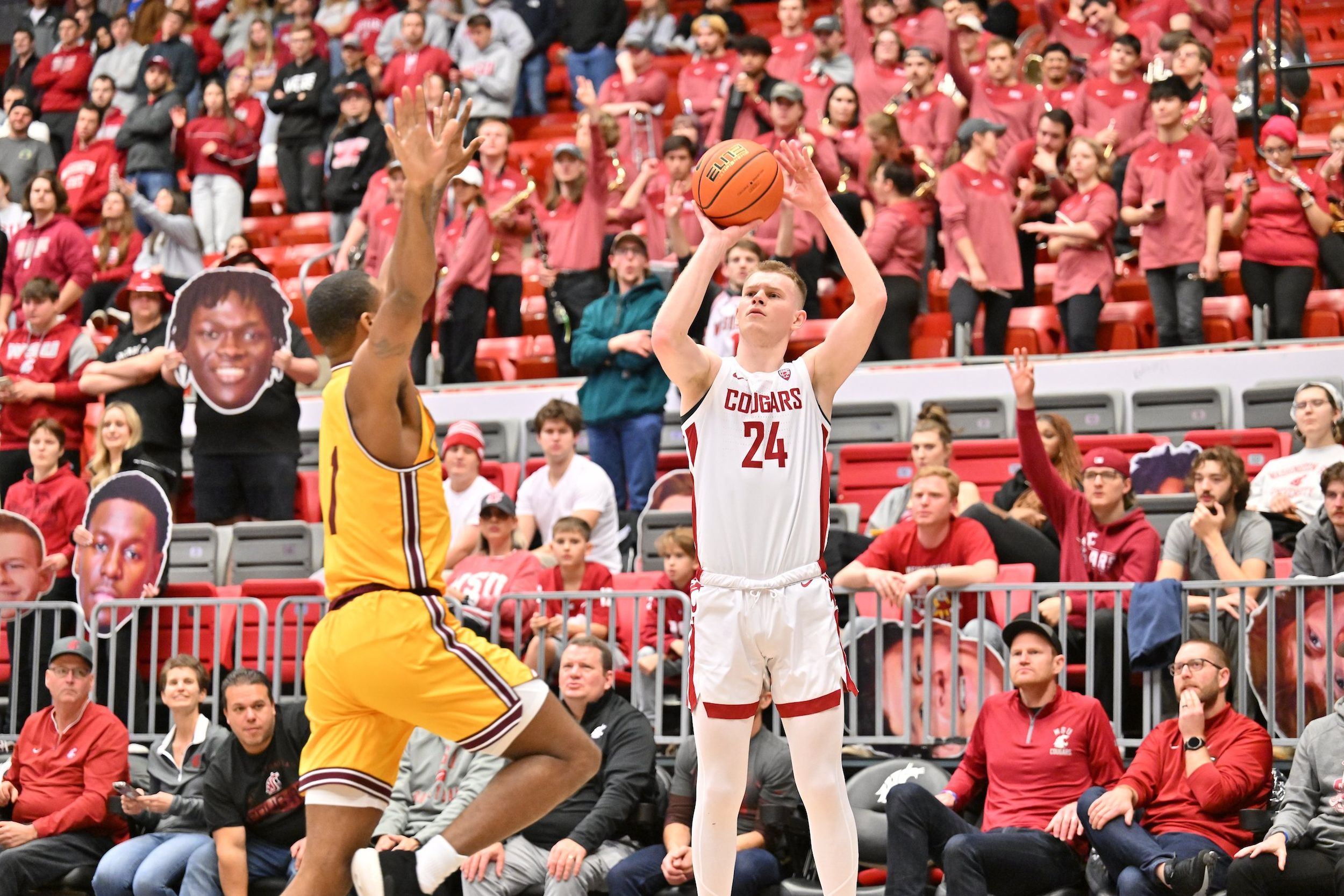 It was not to be.
Powell, who basically averaged 10 points, four rebounds and three assists, must have heard something he liked, whether it was from pro teams or an agent with his ear. Whatever it was, Smith felt Powell was in the draft pool more for the evaluation process than anything. It's a time when players receive feedback from a new voice or voices, helping them hone their improvement plan.
Now Powell will be working on that plan somewhere other than Pullman.
• Who won and who lost on the West Coast yesterday?
UCLA earned a split-decision, with freshman big Adam Bona coming back and defensive whiz Jaylen Clark leaving. Overall, though, with the Bruins' needs, Bona was more important.
Another Pac-12 contender, Colorado, saw its best player, Tristan De Silva, return, meaning Tad Boyle's team has a better chance of bouncing back from a down 2022-23.
And then there is Arizona, who looked a couple weeks ago to have one of the more depleted rosters in the conference. But Tommy Lloyd recruited a trio of players from Europe, added coveted transfer guard Caleb Love from North Carolina and talked Pelle Larsson into returning. All-in-all, a good couple weeks for the Wildcats.
• One more winner from Wednesday. A group, actually. Mariner fans. George Kirby showed once again his potential as a top-of-the-rotation starter. After a so-so outing his last time out, Kirby just overpowered a Yankee lineup that scored 20 runs in the series' first two games.
Cal Raleigh's RBI single in the 10th lifted the M's to a much-needed 1-0 win. Now they head to Texas, where the Rangers have to be thanking the baseball gods they get to miss Kirby.
•••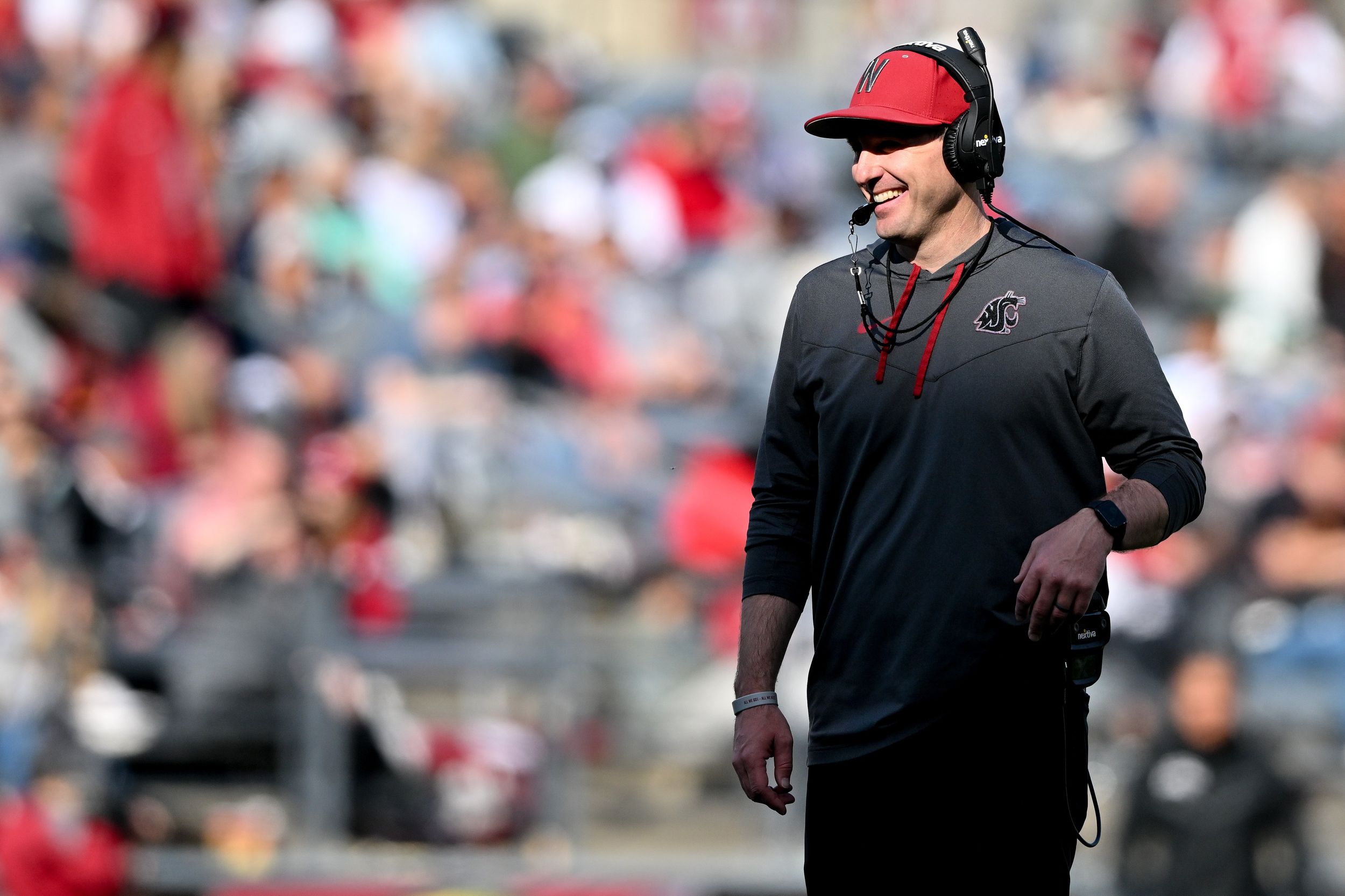 WSU: There were nothing but winners when the early season TV football matchups were announced throughout the nation. At least that was the spin. But the Cougars really were winners, if only due to the starting time for their game against Wisconsin. The 4:30 pm PDT kick Sept. 9 in Martin Stadium is about perfect. That it will be on ABC is even better. Colton Clark has more about the announced starting times in this story. … Colton, of course, has the Powell news. We linked his story above and here as well. … Elsewhere in the Pac-12 and the nation, pretty much everyone has something to pass along about their football schedule. Washington's biggest news, however, was all in host Michigan State's hands. The Sept. 16 game will only be streamed on Peacock, owned by new Big Ten partner NBC. Hello future. … Jon Wilner delves into all the announcements in this Mercury News piece. … Yes, there is still talk about the Big 12 poaching Pac-12 schools, including Colorado. And will be until a media deal is signed. But expansion is possible too. … This doesn't have everything to do with TV, but some. The Holiday Bowl is suing the Pac-12 for losses incurred when UCLA had to pull out at the last minute due to Covid-19 issues in 2021. Doesn't seem like the best way to build a relationship. … Oregon State announced five start times. It will also pay UC Davis $635,000 to come to Corvallis this fall. … Oregon set four times. … Arizona will host Northern Arizona at night. … Finally, The Athletic wonders why successful FCS coaches don't earn the opportunity to move up the ladder more often. … Utah leader Branden Carlson pulled his name from the draft. … The Washington softball team opens the World Series today by playing Utah. Two Pac-12 schools seemed destined to meet in this spot since the bracket was revealed. … The NCAA baseball tournament opens in Baton Rouge for Oregon State. … Stanford will rely on Tommy Troy to lead the offense. … Yes. Arizona does belong.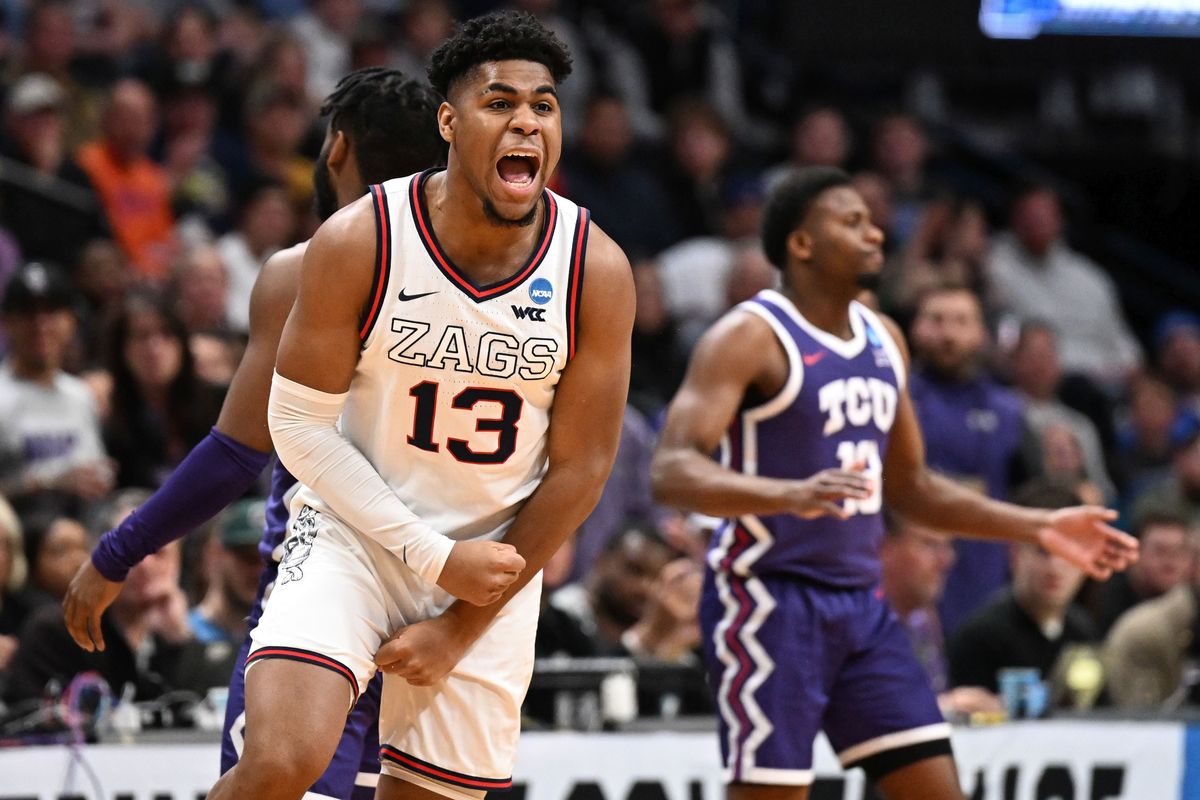 Gonzaga: There are a quartet of GU stories to pass along today. Two of them, Jim Meehan's on Watson's decision and Theo Lawson's on Smith's, we already linked above. The links are here too. … Jim has another story, this one on former Gonzaga walk-on Connor Griffin's role with the Denver Nuggets, as the team prepares for the NBA title series. … Theo stays more grounded in the present, or at least the immediate future. Highly sought of UC Riverside transfer guard Zyon Pullin has the Zags in his final five. … Santa Clara's one-year wonder Brandin Podziemski has a pretty high opinion of his talents. If he can back that up, some NBA team will get a star.
EWU and Idaho: Around the Big Sky, Montana has a football preseason All-American. … Rice transfer Jaden Geron hopes to fit right in with Montana State's basketball team. … Wednesday was a winning day for Weber State. Dillon Jones decided not to stay in the draft and return to Ogden.
Whitworth: Around the Northwest Conference, Linfield, seeded second, will try to win its third NCAA Division III title this week at the eight-team national tournament.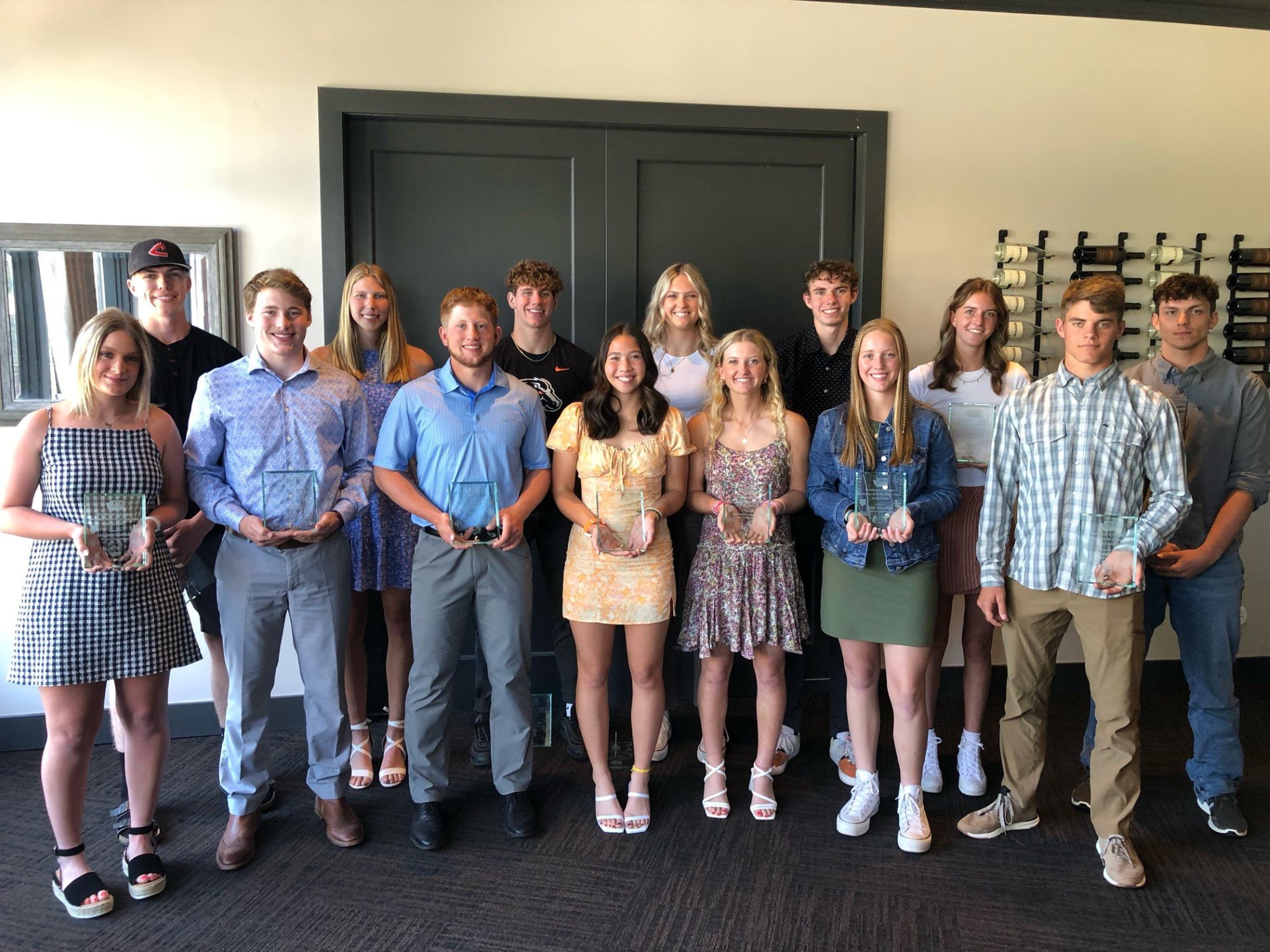 Preps: The Northeast A league honored its scholar athletes yesterday, holding a banquet for the first time. Dave Nichols has this story. … Lake City High grad (as of June 10) Blake Buchanan, who will play collegiately for Virginia, may have to miss the ceremony as he has earned a tryout invitation with the USA U19 squad in Colorado Springs. The tryout, which will winnow 35 candidates to 12 to play in the FIBA U19 Men's World Cup, starts June 11. The team is coached by Colorado's Boyle.
Indians: Another game in Tri-City. Another win for Spokane. Dave has more on Gabriel Hughes' fine start in the 5-3 victory.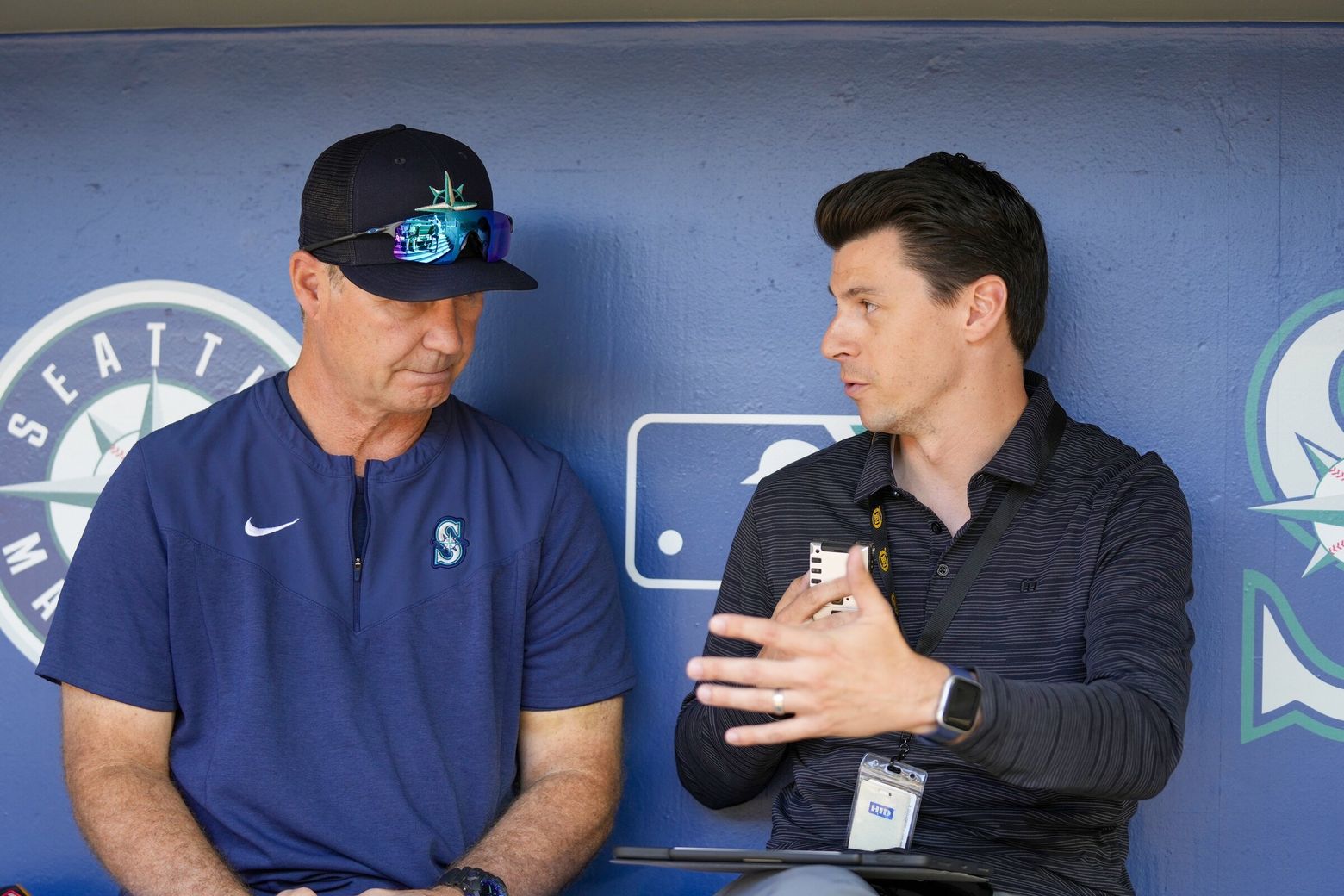 Mariners: We mentioned the M's win above. And Kirby's performance. … Mike Blowers has suffered from a couple illnesses lately that has kept him from the booth. … This Corey Brock story about Aaron Goldsmith for The Athletic explains in the first few paragraphs why Goldsmith takes us back to our childhood. He is reminiscent of the best baseball play-by-play announcer ever, Vin Scully. The M's need to lock up Goldsmith for as least as long as Julio Rodriguez is locked up. In their respective professions, Goldsmith has even more of an upside. A play-by-play guy who stays somewhere for their entire career is invaluable for a franchise. … The M's made a roster move yesterday related to their bullpen.
Seahawks: Do the Hawks have enough salary cap space to make a big move?
Sounders: This team is struggling. San Jose hadn't won a road match in years. But that ended last night in Seattle, 1-0.
Kraken: The team extended general manager Ron Francis' contract. … Florida is enjoying its Stanley Cup run.
 
•••       
• If you factor in everything from Wednesday, we were zero-for-four. There were the three losses we mentioned above. And then another suffered late in the evening. Something we ate. Anyhow, here we are. Sleepless in Spokane. A painfully bad sequel, if you must know. Until later …
---