A Grip on Sports: Thankfully the sun will be out because the TV outlook for the weekend is gloomy A GRIP ON SPORTS • If you like alliteration, and clichés, then this weekend's television schedule is for you. The first weekend would seem to epitomize the term "June gloom."
•••••••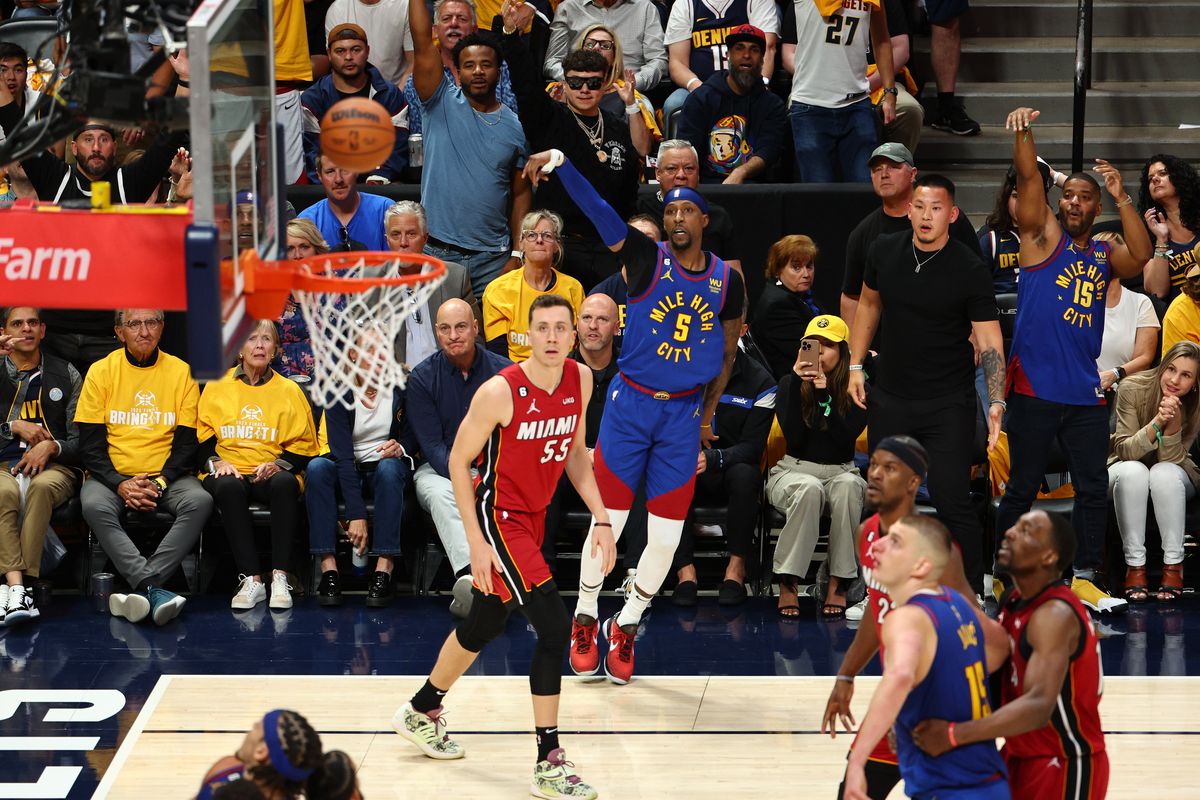 • Oh, sure, the NBA and NHL are holding their finals. They will brighten Saturday – Florida at Las Vegas, 5 p.m. PDT on TNT – and Sunday – Denver hosts Miami at 5 p.m. on ABC, hoping to build a 2-0 series lead. But other than that, planning for the weekend's watching can be a bit tough.
We know the Mariners will play a big series, if any series in June can be called "big," at Texas and those games are fixed on the schedule. There is a 5:05 PDT start time tonight, then day games Saturday (1:05) and Sunday (11:35 a.m.). All of them are on Root.
But what if you are interested in watching, say, Washington's College World Series appearance? Then you have to be flexible. Heck, the Huskies' game with Utah last night never happened. June thunderstorms in Oklahoma City aren't to be trifled with. The teams are scheduled to meet this morning, with the loser having to regroup and play tonight.
The same flexibility may be required for those interested in the NCAA baseball regionals as well. ESPN has scheduled Friday's broadcast but is leaving the weekend up-in-the-air just to keep us on our toes. Or because it really wants to feature the best matchups on its networks – and leaving the rest to ESPN+.
Whatever. Our dark-horse candidate for the weekend? A non-major golf tournament. Jack Nicklaus' Memorial, played on his home course in Ohio, usually features a lot of thrills. Rory McIlroy proved that point Thursday, heading into the 18th hole 3-under par. He finished at even, after a triple-bogey seven. It was an adventure, in the loose sense of the word, with a bad drive, a tough second and then a couple of ugly chips.
CBS has the coverage this weekend.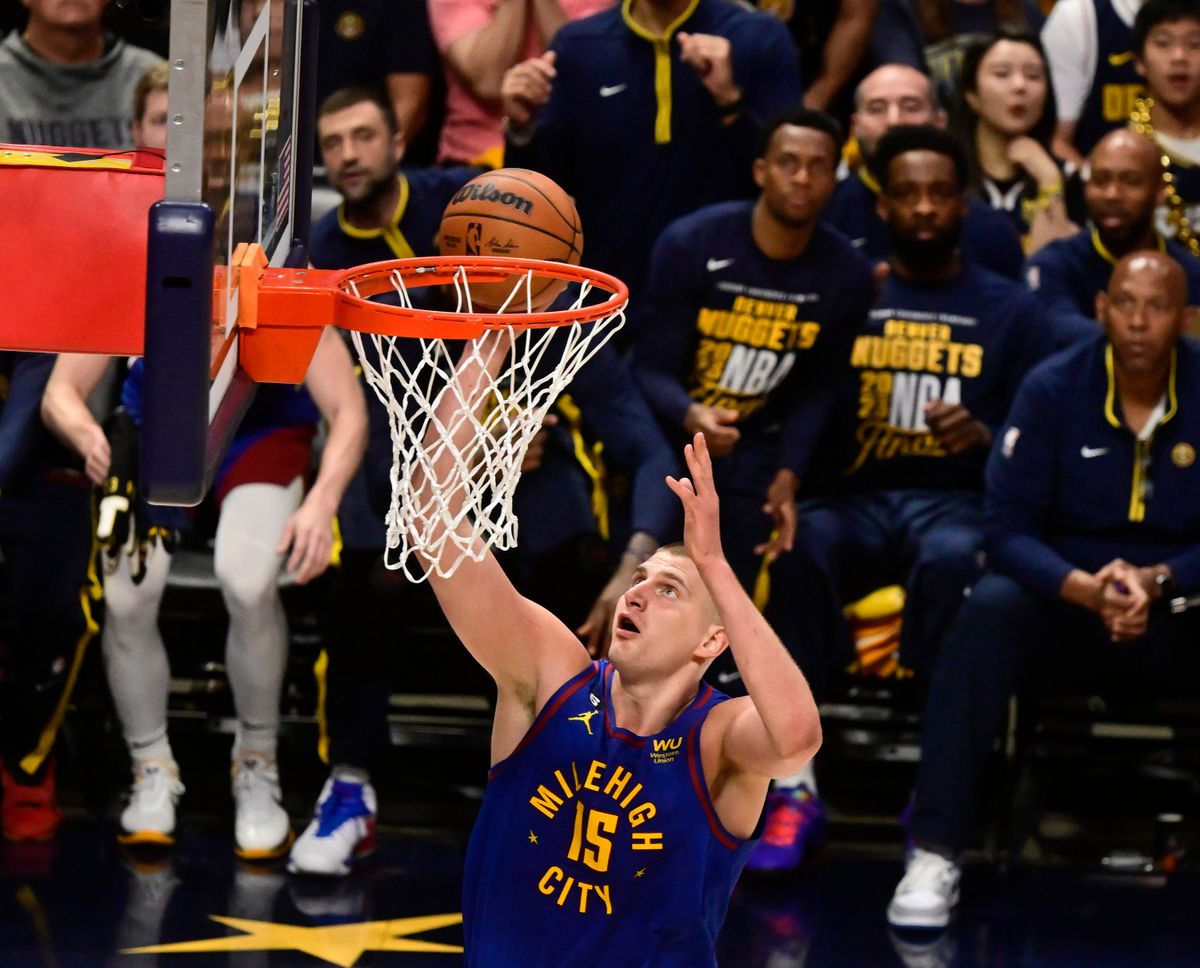 • We watched some of Denver's dismantling of the Heat in the opening game of the NBA finals Thursday night. Not a lot, mind you, because it was obvious the Nuggets were too much on this night for Miami. As in a double-digit lead was going to be the norm. It was.
Nikola Jokic, who reminds us of a young Arvydas Sabonis, Domantas' father, was going to post a triple-double. That has been a given these playoffs. And even though Michael Porter Jr. was missing just about every 3-pointer he attempted, the Nuggets' defense was spot on.
They were not about to let Jimmy Butler take over.
Without Butler dominating, the Heat are a little bereft of scoring options unless their outside shooters are hot and that wasn't the case. The 104-93 Denver win was lacking in drama, which is good for the home team but bad for TV ratings.
• Years ago, when the boys were young, we used to get up early on Saturday mornings, grab the golf clubs, and wait out front for colleague Steve Bergum. He would pull up in his little car, we would throw the clubs in the back and head out Palouse Highway to Hangman Valley Golf Course, now known as Latah.
When we say early, we are talking around 5 a.m. The sun would just be peaking its head over the Dishman Hills. So early, in fact, we would beat the workers to the course. If there was no frost, off we went. We paid at the turn. The two of us played 18 holes in a couple hours plus, allowing time to get home, have breakfast and still be available for our kids' sporting events – in body, though in need of a nap.
It was glorious.
The eldest son somewhat re-created that scene the other morning, teeing off with a couple buddies at Latah without anyone in front of them. (They had the second tee time but the first group didn't show.)
The 3-hour round thrilled him no end. Playing a recreational game at your speed, not someone else's, is a special experience. It doesn't happen often enough, does it? But beware. Don't get used to it. It can ruin the average round for a while.
•••
WSU: The conference needs radical ideas in every sport. But it especially needs them in football. Jon Wilner has one. Play 10 conference games in the future. Expand, sure, then schedule 10 games. His reasoning? Well, read his column in the S-R. … Elsewhere in the Pac-12 and the nation, June is a big month in football recruiting. Wilner shares this recruiting column in the Mercury News. … In Oklahoma City, one Pac-12 school got to play. Stanford played well but top-seed (and two-time defending champion) Oklahoma won 2-0. It was the Sooners' 49th consecutive victory. … We mentioned what happened to the Washington/Utah game above. … Oregon State has its work cut out in baseball's Baton Rouge regional, which begins today. … Oregon, riding a six-game winning streak, is in Nashville, hosted by Vanderbilt. … Arizona has a closer it has to rely on as the playoffs begin. … In basketball news, the Wildcats won't have Azuolas Tubelis back, officially.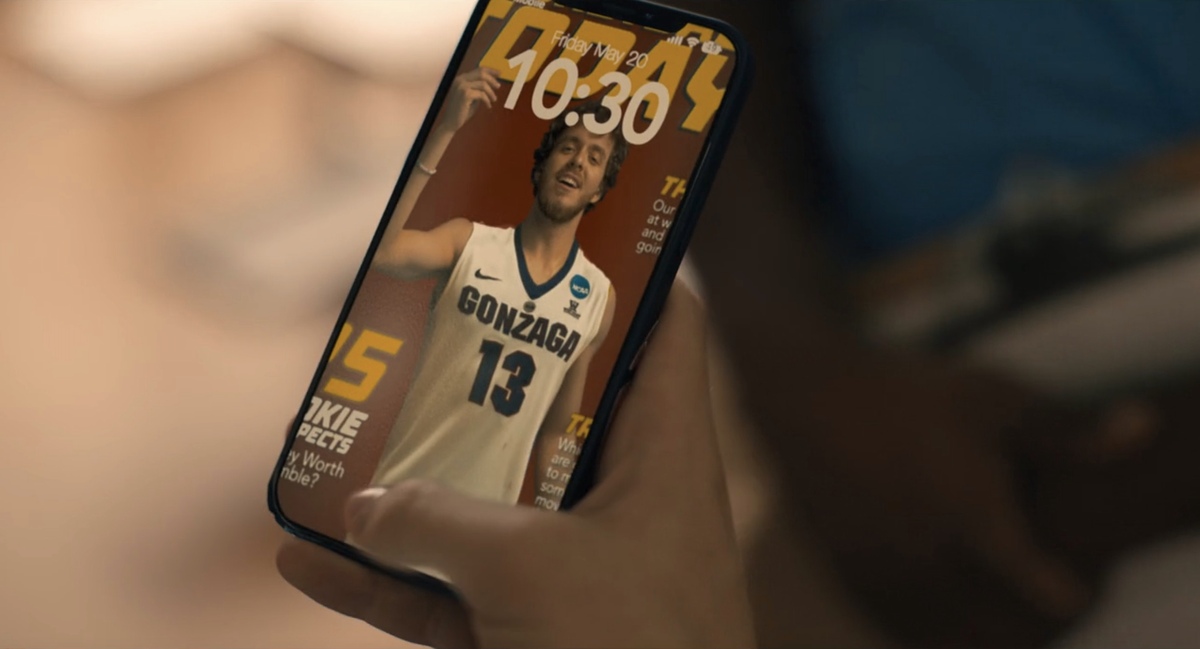 Gonzaga: Weary of all the transfer portal and NBA and recruiting news? Theo Lawson has just the thing for you. The Zags' basketball program has played a supporting role in some recent movies.
Idaho: A new preseason FCS poll is out, this one from HERO Sports. The Vandals are tied for fifth nationally with Furman. How did the rest of the Big Sky do? Montana State is third, Sacramento State is 10th, Weber State tied for 11th, Montana is 16th and UC Davis is 18th.
NAIA World Series: We have been remiss. Haven't been updating the scores from Lewiston. The Lewis-Clark State Warriors will play Westmont (located in a Santa Barbara, Calif., suburb) for the title tonight. Both lost to Southeastern (Fla.) but Westmont handed the favorite a second loss last night to earn the final-game chance.
Indians: Tri-City finally won a game in the series, defeating the visiting Indians 4-2 Thursday night. Dave Nichols has more in this story.
Chiefs: Derek Ryan has persevered. The former Spokane standout – and area product – played 80 games this season with Edmonton to hit the 500-career-game mark on the nose. Dan Thompson caught up with Ryan and they talked about the milestone and its meaning to the hockey lifer.
Mariners: The M's had an off day before hitting Texas, though that didn't mean it was a quiet one. They sent Taylor Trammel back to Tacoma and recalled outfielder Mike Ford. … The Mike Blowers story ran in the S-R this morning. … How has Bryce Miller worked his way into a successful starting role?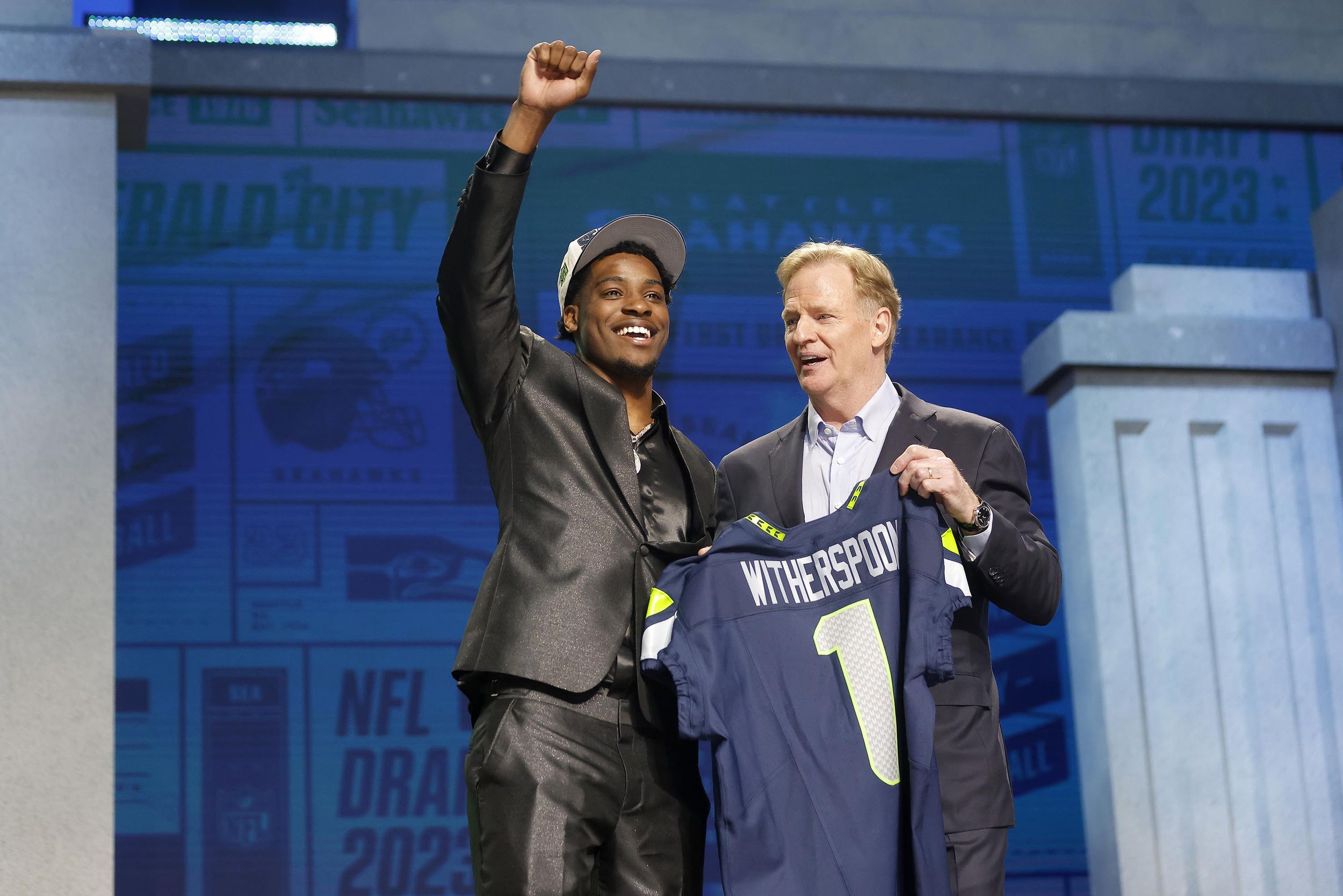 Seahawks: We asked the question yesterday if the Hawks have enough salary cap space to make a big move. If you couldn't get the answer because the story was in the Seattle Times, you can now, as it ran in the S-R today. Spoiler alert: You probably won't like the answer. … The OTAs continued and Pete Carroll updated the status of players who were not in attendance. Tariq Woolen was there but not able to participate. … Kenneth Walker III could have an even better season. … Dre'Mont Jones is working his way into the defensive system. … Marshawn Lynch has been described as out of this world. Now he and Richard Sherman get to (somewhat) experience what that is like in a reality TV show.
Kraken: The finals feature two teams from the Sun Belt. One of them, the Panthers, have a weird home tradition. … Seattle police released body cam footage from and arrest of a Colorado player at his hotel.
•••       
• In the more than four decades we've lived in the Inland Northwest, we've played golf in all types of conditions on all types of courses. From a thunderstorm that destroyed a special round at Meadowwood – we were actually even par after six holes – to being baked beyond belief one memorable August afternoon during the Links' early days, we've powered through. But lately, thinking about a four-to-five hour round has made us hesitant to head out as often. We understand crowded courses are good for business. Uncrowded ones, though, are more fun. Until they lose their shirt and have to close. Until later …
---