A Grip on Sports: This year's budget woes just highlight once again WSU's athletic department needs more support A GRIP ON SPORTS • When the Washington State athletic department's budget deficit grows, are we supposed to say the Cougars are awash in red ink, or crimson? Either way, it isn't good.
•••••••
• What we do know is there is a financial problem in Bohler. And that's about it. Oh, the numbers are easy to find. Over the years, the athletic department has rung up about $75 million in debt – and some estimates have it at more than $100 million thanks to the current difficulties – to the university, debt that profitable years are supposed to pay off.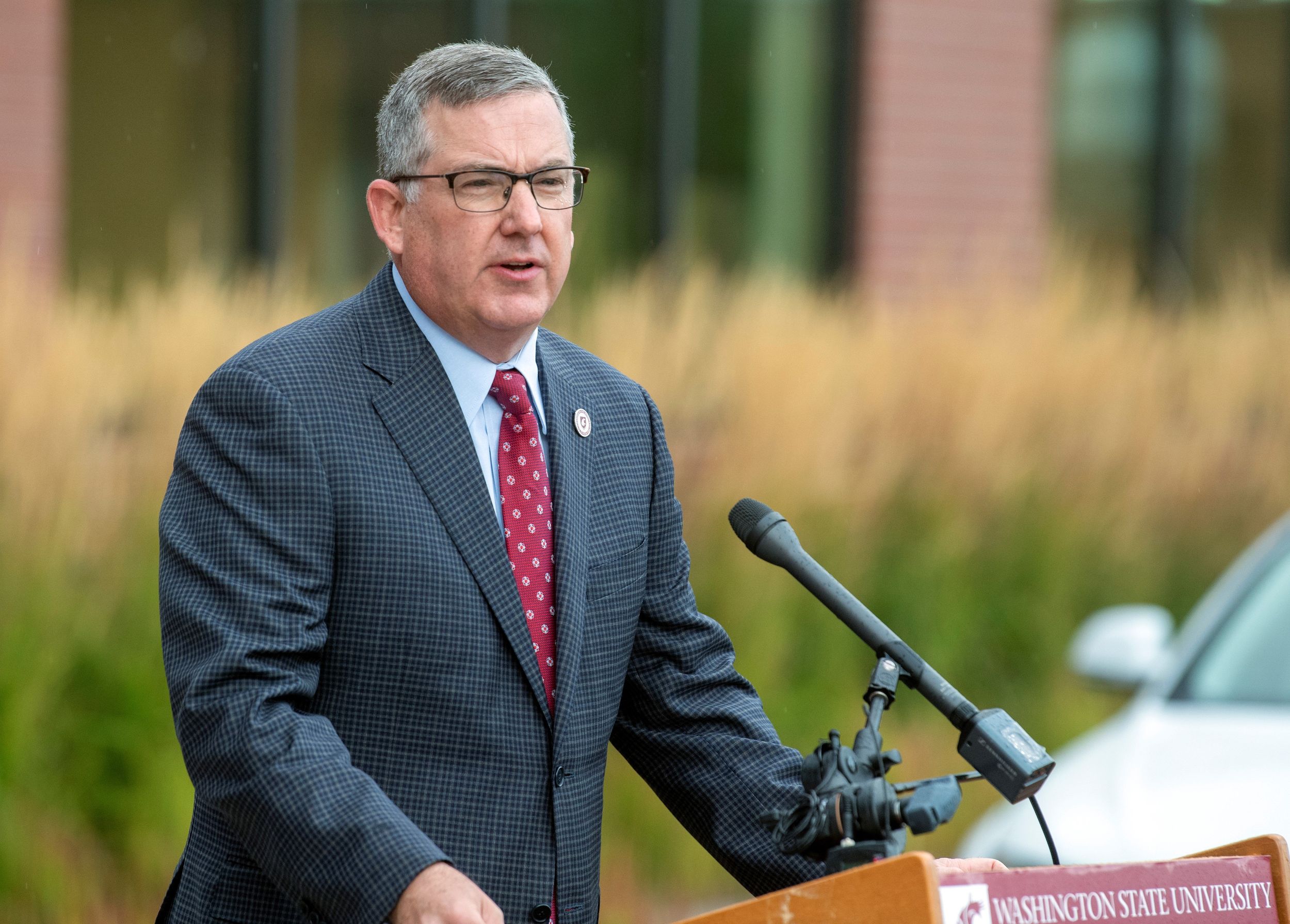 We scoffed at that idea when it was floated a few years back and we continue to see it as wishful thinking. The most recent reports from Pullman make our long-held position easy to defend. The 2022-23 athletic budget isn't close to being balanced. Another huge shortfall, more than $11 million, will be on the books. And the explanation for that is … ?
Well, there seems to be no end of people and circumstances to blame.
It was either the Pac-12's fault, thanks to re-paying a decade-long overpayment, reportedly from Comcast, something the conference's higher-ups knew about but never acknowledged. Or it was former chief financial officer of athletics Brent Meyer, who was in his position for only seven months, leaving the university in April. Or it was injuries. Or COVID-19. Or moving expenses or whatever else can be thrown against the wall.
It's all of those things, probably. And more. The basic structure of athletic funding in Pullman isn't working. It hasn't for years. Decades actually.
Though once again, a Washington State athletic director, this time Pat Chun, is saying it all will be better once improved revenues begin to flow from a new Pac-12 media-rights deal.
Haven't we heard that same line before?
This time we have even more problem believing it.
The conference is being battered on all sides. The Big Ten has already poached the Los Angeles schools and the revenue the market brings from media companies. The Big 12 is trying to wrestle away a couple more schools.
The next media contract could mean $30-to-$35 million a year for each school. Or it might be less. No one will know for sure until an agreement is reached, signed and the money starts to flow.
The last media deal was supposed to be a godsend. Enough money to allow WSU to not only improve its day-to-day operations but also play catch-up with its, at the time, severely outdated athletics complex. And, lest we forget, pay off past debt.
Uh, how did that work out?
The school spent on all those things. Too bad the Pac-12 revenue never came close to reaching its promise. Heck, even though Chun has done exemplary work expanding to record levels giving from the department's supporters, the gap just keeps growing. Even in good years, which 2021-22 was, the department makes ends meet and that's about it.
The bottom line is simple. The Cougar athletic department doesn't have the financial support, either inside or outside the university, to continue competing at the highest levels of modern college athletics. It costs too much. It's time to acknowledge that. And do something about it.
Either the university determines being a member of a Power 5 conference, which, for now, the Pac-12 remains, is important to the school – or it isn't.
If it is, then two things have to happen. The debt has to be forgiven. It's never going to be paid back anyway, short of selling all of the department's assets and that's not an option. Quit the charade. Suck it up.
And then President Kirk Schulz, who is back overseeing athletics, needs to supply more institutional support. Not just when there are holes to fill – as now – but on an ongoing basis.
If high-end athletics serve a purpose, whether that be to attract students or enrich their lives or whatever, then pay for it.
The problems Chun's department is experiencing now, at their core, are not new. Just new symptoms of a sickness that needs real doctoring. Band-aids haven't worked. Neither have hopes and prayers for salvation from the conference office.
There is only one entity that can solve Washington State's continuing athletic financial issues. And that is the school itself.
If it doesn't want to, then quit trying to run with the big dogs. It's a money-losing race.
•••
WSU: We linked Kip Hill's story on the latest from Pullman above. We also want to pass along again Colton Clark's recent story on the budget problems. … Elsewhere in the Pac-12 and the nation, Jon Wilner has his usual mailbag in the Mercury News and as usual lately, it is filled with thoughts on the conference's survival. … In Oklahoma City, Utah's softball season ended with two losses, the first of which was to Washington. The Huskies don't play again until today. … Stanford also stayed alive thanks to its pitching, eliminating Alabama 2-0. … The baseball regionals began, with the conference going 4-1. Washington got past Dallas Baptist in the first round. … Oregon rallied to edge Xavier. … Oregon State's bats were alive and the Beavers rolled. … The same happened for Stanford vs. San Jose State. … Only Arizona lost and it wasn't close. … Colorado's new quarterback is ready to lead summer workouts.
Gonzaga: The WCC's lone NCAA baseball tournament entrant, Santa Clara, fell at Arkansas.
EWU and Idaho: Around the Big Sky, the Portland State track coach who didn't schedule enough meets, costing one runner to miss out on his NCAA opportunity, has been fired. … Montana State's basketball roster turnover continues. … Idaho State hired a women's basketball assistant with a Gonzaga connection.
NAIA World Series: Westmont, which is leaving the NAIA for the NCAA Division II soon, will take the baseball championship trophy with it. The Warriors from California defeated the Warriors from Lewis-Clark State 7-6 in Friday night's title game.
Indians: For the second consecutive night, Tri-City pitching silenced the Spokane bats and the Dust Devils won, this time 11-2. Dave Nichols has the story.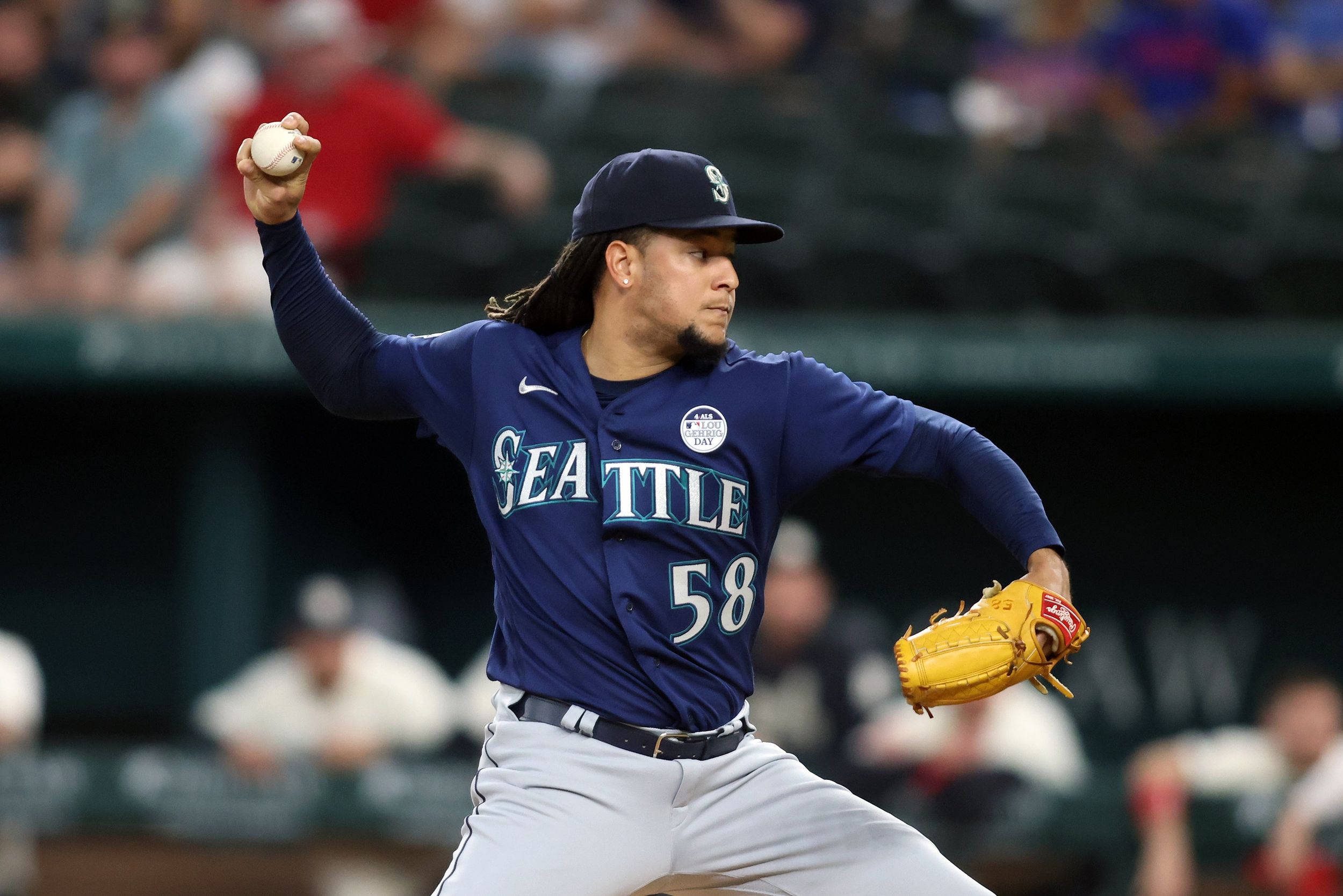 Mariners: The M's starting pitching is good. But not good enough to overcome a shutout, which happened to Luis Castillo and the offense last night. The host Rangers opened the three-game series with a 2-0 victory. … Bryce Miller is just part of that the Mariners have in their organization. Another one of those young star pitchers, Bryan Woo, takes the mound for the first time in the bigs today, replacing Marco Gonzales, who has forearm issues. … Who are contenders and who are pretenders? June usually makes that clear.
Seahawks: Kenneth Walker III is paying it forward.
Kraken: The Golden Knights found the goalie they needed and now Las Vegas will play for the Stanley Cup.
NBA: Denver is not doing it with smoke and mirrors. The Nuggets are a solid team. … Miami is Jimmy Butler's team and he needs to step up.
•••       
• Yes, the Washington State administration supplies the athletic department with a little main campus funding. But not at the level of many peer institutions in the Cougars' situation. The debt is like the sword of Damocles hanging over Bohler. At the very least, that has to be cut if the department is ever going to move forward. We've said before we don't think the school will do it, which means the athletic department is continually going to be trying to dig itself out of a way-too-deep hole. Until later …
---