A Grip on Sports: The one where we banish negativity with an ode to an old friend A GRIP ON SPORTS • Lately we feel as if we've been too much of a Negative Nathan. We know he has to hang around but, between us, we don't like him much. So, we went looking this fine Sunday morning for something positive to opine about. And stumbled upon an old friend. The newspaper's agate page.
•••••••
• You may not know what we are referring to when we use that term – for a variety of reasons. The main definition of agate is "a fine-grained variegated chalcedony having its colors arranged in stripes, blended in clouds, or showing mosslike forms" according to merriam-webster.com.
In other words, a totally cool-looking rock.
But it's another definition we're talking about. Small newspaper type, holding condensed information. Things like box scores, golf scores, standings, etc.
The condensed part of the definition is not something the modern Internet (as opposed to the old-fashioned Internet) needs, with unlimited pixel space. Due to that, you may not be aware of the joy the agate page brings.
But if you still subscriber to a print newspaper at home – thank you – or open up an e-edition online, then you have access to such a thing. If you never have, or haven't in years, you should try it or re-try it sometime.
In today's Spokesman-Review sports section, there are actually two agate pages. One with filled to the brim with major league baseball and one with everything else.
The baseball page holds such nuggets – more on that in a moment – of information as the Mariners' won-loss record (a disappointing 29-29) and that Freddie Freeman leads the National League in hits with 80 and doubles with 23. There's this gem in the One This Date section: 1904 – Cincinnati Reds pitcher Jack Harper and New York Giants hurler Iron Joe McGinnity duel to a 2-2, 11-inning tie in front of a then-record 37,223 fans at the Polo Grounds.
See, nuggets is the right term. There are little gems throughout an agate page. It is like a Google search you didn't know you wanted to do. The baseball page is fun and all – 15 box scores? Sign us up – but it's the other agate page that really catches our eye.
Golf scores – Is Rose Zhang really leading her first LPGA tournament by two strokes?
The WNBA standings – Hey, the Storm is only league team that hasn't won a game yet.
NASCAR results, French Open tennis scores, professional transactions. Betting odds, a softball line score, and the Northwest League standings. A treasure trove.
Some of our fondest memories are of Sunday mornings in our teen years, when the L.A. Times' sports section had overtaken the comics for our affections. Sitting in the living room while mom puttered in the kitchen and dad snored in the back bedroom – yes, you could hear it all over the house.
We would sit for what seems, in the golden glow of memory, as hours but was probably minutes, perusing the agate pages. Checking how many hits Steve Garvey had, the attendance in Pittsburgh, who the Rams cut. You know, all the important facts of life.
We wouldn't change those moments for anything. And when we do dirty our hands on a Sunday or Wednesday or Friday morning these days, we are immediately transported back to that time.
Though we have to pull out a strong set of readers to really see what's what. When the dictionary mentioned condensed, it wasn't lying.
•••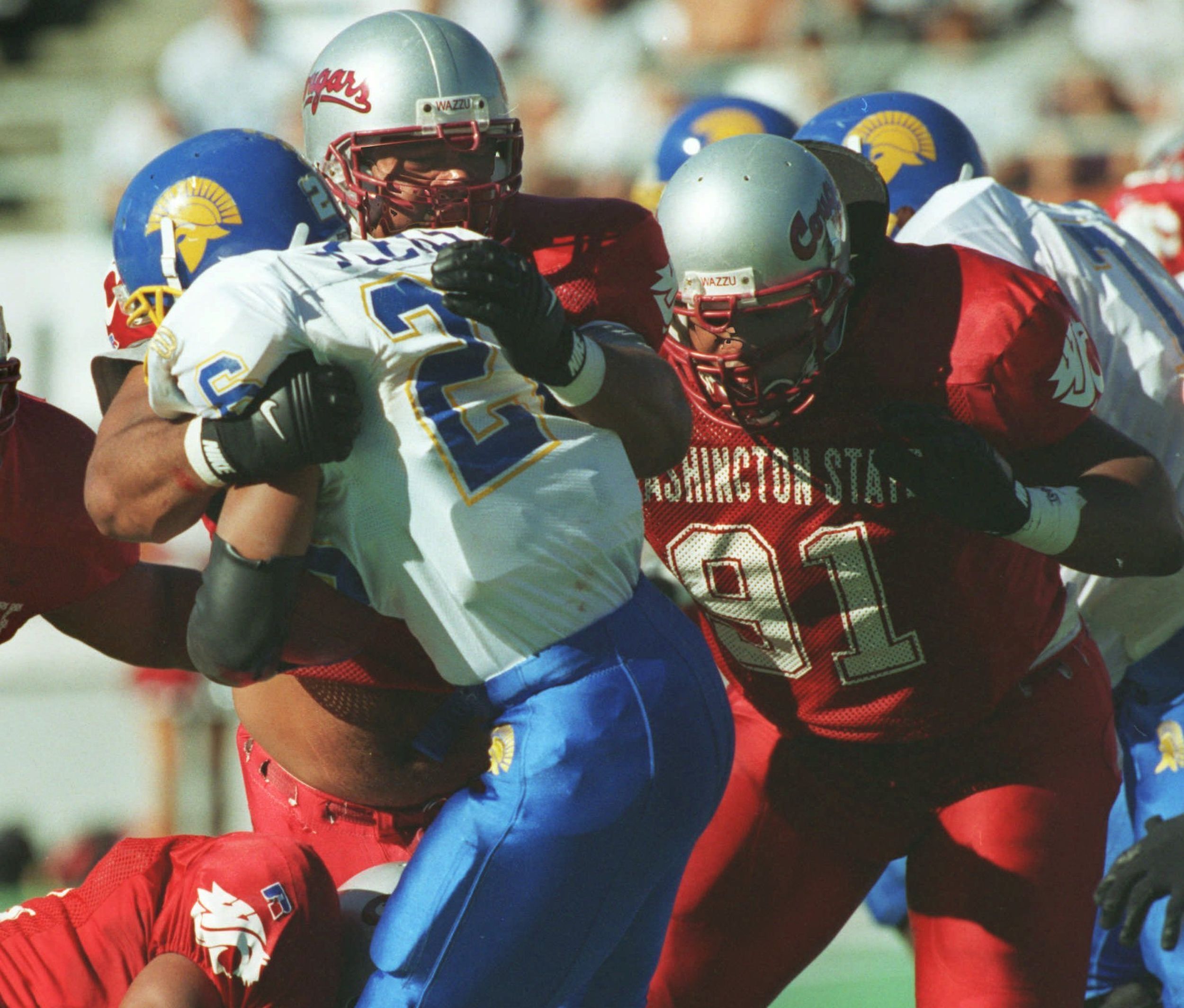 WSU: Stay with us a while. When we first moved to Pullman to cover the Cougars, we took a tour of the athletic facilities. The equipment room was not the first stop nor the most important one but it caught our eye. Within its musty and cramped confides, manager Milton Neal had a small memorial to a former player. Leon Bender. We asked him why. His passion told us everything we needed to know. We liked Milton immediately. And respected him just as much. A player who had died some 10 years before still held a special place in his heart. Though we haven't talked with Milt recently, we're sure Bender still does. Want to know why? Read Dave Boling's magnificent column today, a few days past the 25th anniversary of Bender's death. If you don't tear up a little, we're not sure we could be friends. … Elsewhere in the Pac-12 and the nation, Washington ran into a nemesis at the softball World Series, losing to Florida State 3-1. … Utah hope its short trip to Oklahoma City is a sign of things to come. … It was not a good Saturday for the conference's baseball teams in the NCAA tournament. Oregon held off host Vanderbilt 8-7, which was good, but everyone else but Oregon State lost. And the Beavers didn't play due to weather. They will be at it this morning. … Washington scored 12 times but still lost by three to Oral Roberts. … Stanford's bullpen melted down against Texas A&M. … Arizona made way too many mistakes all weekend and was eliminated in two games. … Jon Wilner summarizes the big news of the week in the Mercury News. … Colorado can afford to be patient with the conference because the Big 12 will wait.
Indians: A 10-2 win at Tri-City kept Spokane in tied atop the Northwest League standings – we saw that on the agate page – and clinched a series draw. The Dust Devils and Indians finish their six-game series today.
Mariners: Bryan Woo couldn't replicate Bryce Miller's first major league outing and the M's were blown out 16-6 by the first-place Rangers. … Here we are. Early June. And it almost feels as if Seattle is already out of the playoff hunt. There are just so many good American League teams – darn you Rangers – and only six playoff spots. Nine teams have as good as or better record than the M's.
Kraken: In the NHL finals, host Las Vegas dominated the third period and took the first game of the Stanley Cup Finals 5-2.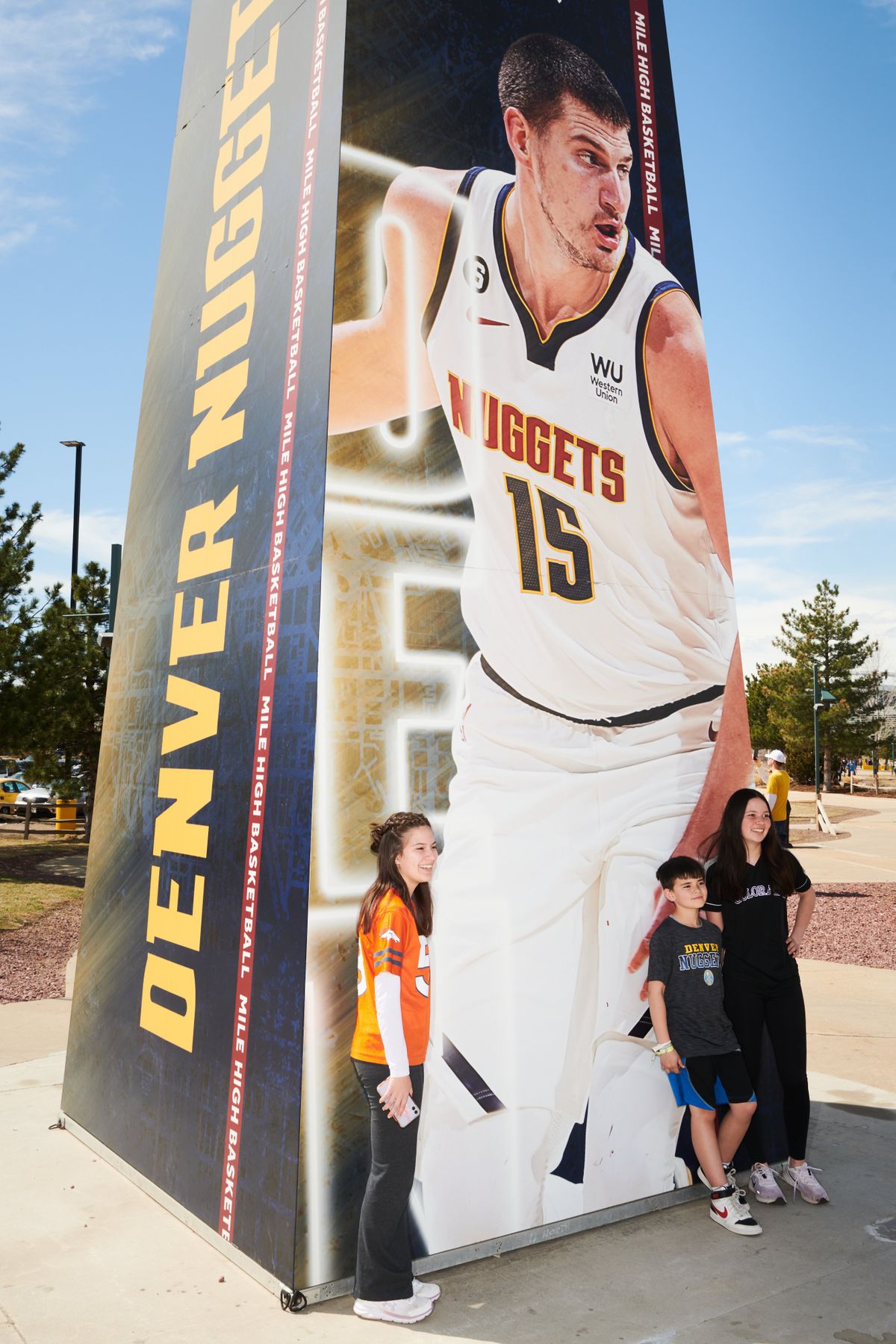 NBA: We love watching Nikola Jokic play. And wonder why, with a little work on his 3-point shot, Drew Timme couldn't be the next Joker-like player in the league. There are so many similarities.
Storm: We sort of mentioned this in passing above. Seattle lost again despite Jewell Loyd's almost-career-best scoring effort.  
Sounders: Folks who complain about the action in an MLS match were given extra ammo Saturday. The scoreless draw between rivals Portland and Seattle was as boring as it was significant. Age has caught up with the Sounders. It's sad really. Funny thing, though. You check the standings on the agate page and Seattle pops up second in the Western Conference. What the heck?
•••       
• We don't have to use readers when we read the agate page in the S-R's e-edition. The computer allows us to make the type as big as we need. The app too. Other than the pain in our back, the cup of coffee we are holding and the phone we have in our hand, it's just like we are 14 again. Until later …
---