A Grip on Sports: With hope fading, it hurts M's fans even more to see the wild ride Texas is on A GRIP ON SPORTS • Maybe Red was right. "Let me tell you something my friend," he told Andy Dufresne in one of our favorite films. "Hope is a dangerous thing. Hope can drive a man insane." On June 5, 2023, every Mariners fan within earshot of this column can relate, whether they've watched "The Shawshank Redemption" or not.
•••••••
• We're they insane to think that this just might be the M's year? The year fans could buckle up, strap in and experience a ride to the top of baseball's mountain – the World Series?
After last season's joy, after last season's first-in-a-drinker's-lifetime postseason appearance, could this season be the one?
Hope lived. Hope grew. Hope, in the form of Julio Rodriguez, Luis Castillo, a good-vibes-only attitude, arms aplenty in the wings and a couple of veteran acquisitions, blossomed as spring began.
The weeds poking out in the garden of optimism? They seemed easy to ignore, covered over by piles of hope.
Turned out it that hope may have actually been manure.
Mariner fans, after standing in line for years waiting for the ride of a lifetime, found themselves outside, looking in. With only a modicum of warning, the ride seems to have been shut down long before the park was supposed to close.
But not before the Texas Rangers, who played in the World Series as recently as 2011, used a FastPass to jump ahead and fill the rollercoaster's final car.
It's not fair, is it?
This past weekend, Texas showed just how unfair. The Rangers' farm system, rebuilt during six losing seasons, is producing talent. The ownership, which has some experience with success, was patient but also extravagant, at least with recent big money contracts that may have an ugly back-end.
But after all, for the Rangers Baseball Express, winning a World Series is the thing. Not being the most profitable team in the league, something in which the Mariners' braintrust seems to take great pride.
The M's season has been halting at best. And then hope may have halted in the past week, with five losses in six games against the Yankees – ya, them – and, even worse, the Rangers. Worst part? Four of the losses blowouts, including 16-6 Saturday and 12-3 Sunday.
With less than two-thirds of the season remaining, with more holes in the lineup than your Garth Brooks' Ropin' the Wind T-shirt, and little in the way of talent becoming available through trades, things look gloomy. Glum. Woeful.
You know, the opposite of hope.
• Quick stat. American League leaders in strikeouts. No, not pitchers. Hitters.
Teoscar Hernadez, 81. Jarred Kelenic, Eugenio Suarez and Anthony Volpe, 72. Julio Rodriguez, 70. All but Volpe are Mariners.
• Still have hope? Good for you. But the prison walls aren't going to pull a Jericho and just fall. A lot of digging will have to happen. Games Tuesday and Wednesday night in San Diego seem pretty important.
The Padres are struggling too. In fact, their fan base may be even more disappointed than Seattle's, if that's possible. Ownership has been spent the money, made the big deals, put together, it seemed, the right pieces. And yet the Padres are 27-32.
But after playing the Cubs tonight, San Diego hosts the M's, travel to Colorado and then get the Guardians at home. It's their chance to get healthy. Quickly. Which doesn't bode well for Seattle.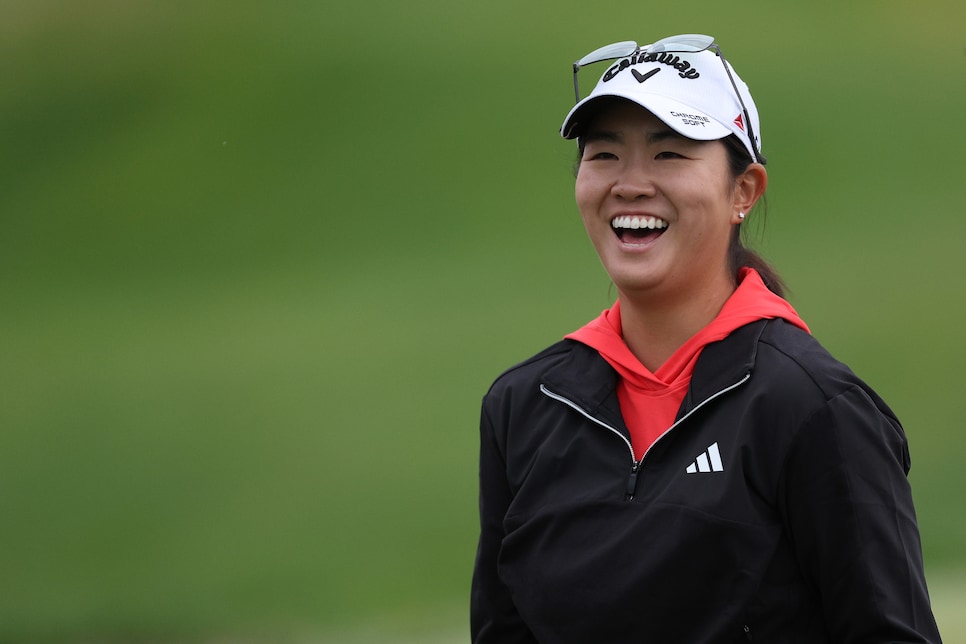 • Yesterday the golf nuts in our family spent more time watching the LPGA than the PGA, which isn't our usual Sunday schedule. That's what one superstar can do for a tour.
And Rose Zhang didn't disappoint. The two-time NCAA champion, playing on an exemption, gutted out a playoff win in New Jersey, becoming the first LPGA player since 1951 to win in their professional debut. And earned automatic membership to the tour. One of the best amateur golfers of all time, regardless of gender, immediately signaled she's ready to be as good as a professional.
•••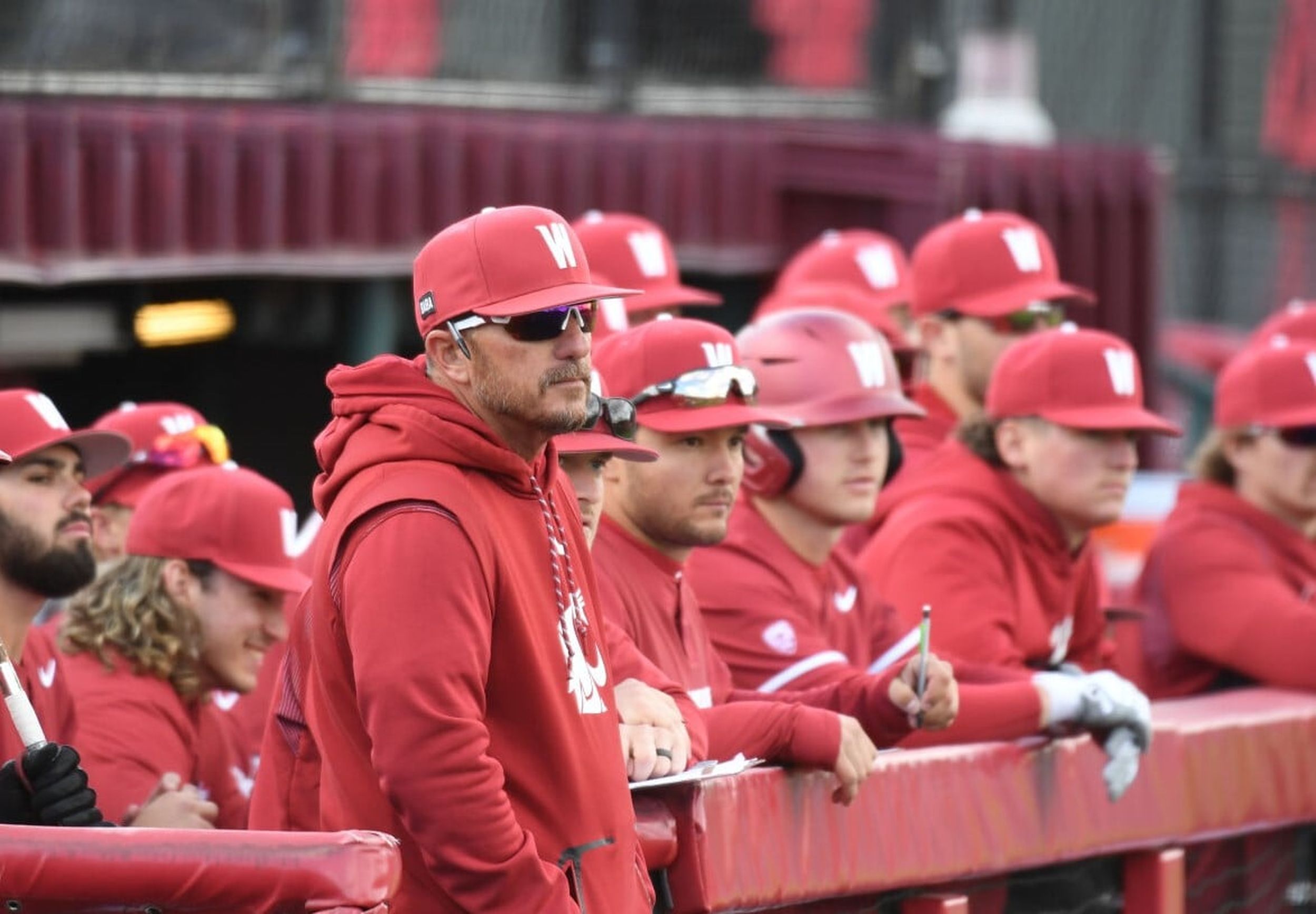 WSU: Brian Green was hired four years ago from New Mexico State with the hope he might be the next Bobo Brayton. He turned out not to be, thus far, even the next Donnie Marbut. And reports have him headed out of Pullman to become Wichita State's next baseball coach. Colton Clark has the story. … A 6-foot-9 power forward from New York, Spencer Mahoney, said Sunday he would sign a letter-of-intent with Washington State. Colton also has that story. … Elsewhere in the Pac-12 and the nation, the NCAA baseball playoffs continued, with Oregon earning a spot in the Super Regionals and Oregon State and Stanford heading into Monday needing a win to move on. … Arizona's 0-2 regional performance may trigger changes in Tucson. … Washington's season came to an end Sunday in a 9-1 loss to Dallas Baptist. … In Oklahoma City, Washington's softball team suffered the same fate, dropping a 1-0 loser-out game to Stanford. The Cardinal now have to face top-seed Oklahoma in the semifinals. … In basketball, it could be a really fun Pac-12 season.
Gonzaga: Around the WCC, the conference's representative in the NCAA baseball tournament, Santa Clara, was eliminated.
Indians: Spokane had a great chance to leave Pasco with a series win, leading Sunday's game by two headed into the bottom of the ninth. But the Dust Devils rallied and won 8-7. Dave Nichols has the coverage.
Chiefs: Seattle's bid to win the Memorial Cup came up one victory short in Kamloops as they lost to Quebec 5-0 on Sunday. 
Golf: If you've had a chance to play Gamble Sands in Brewster, then you're lucky. It's one of the premier courses in Washington. And next year it will feature two 18-hole tracks. Jim Meehan has more in his column.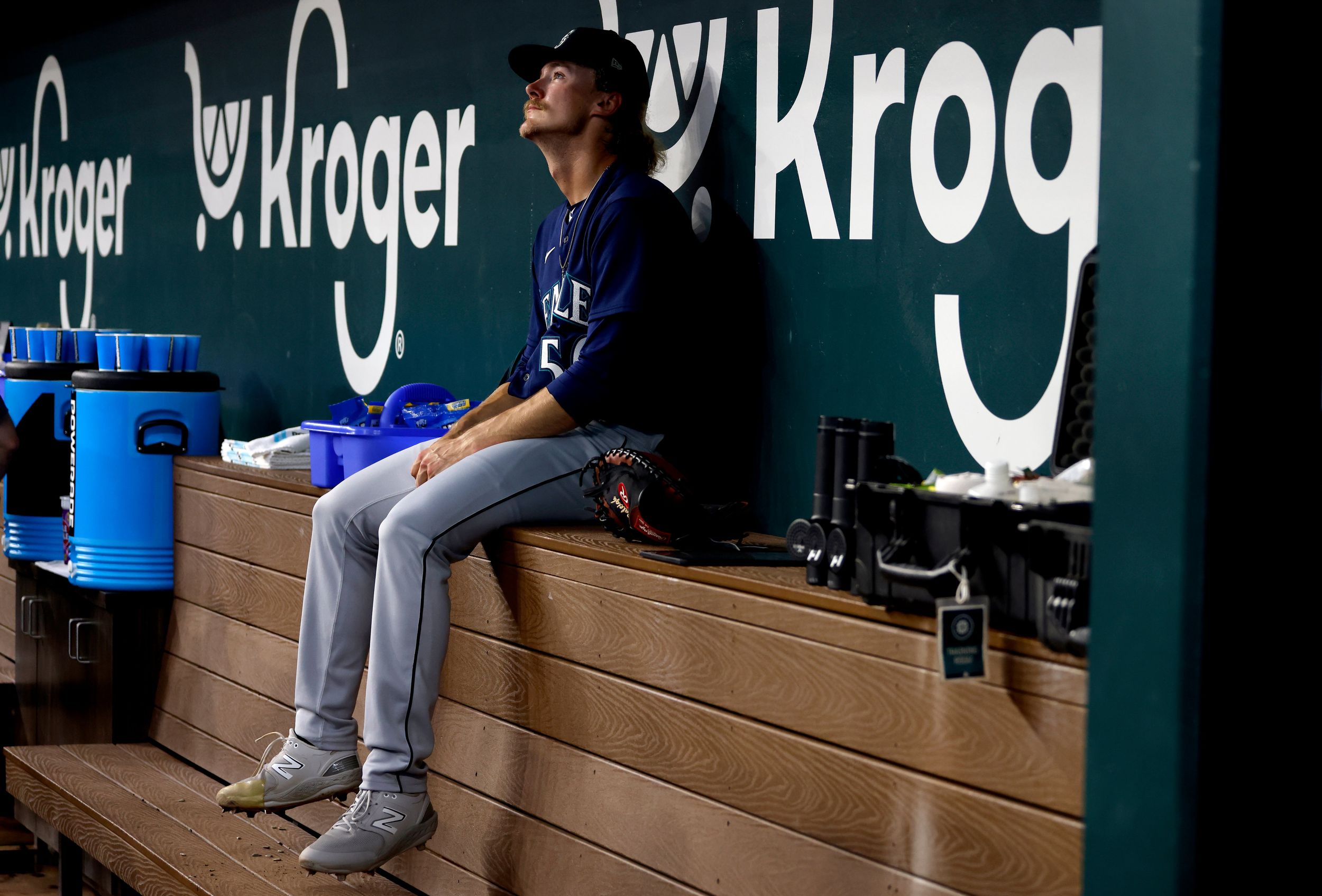 Mariners: OK, we covered the M's woes enough above. There is little more to say, other than Bryce Miller's second poor start led to a 12-3 loss and a series sweep for the Rangers. … We remember Roger Craig, not just as the Giants' manager but as the guy who realized if you threw a fork ball – then considered a change-up – really hard, it broke sharply down and away. The split-finger fastball was his baby and has been a bank-account builder of elbow surgeons ever since. … Baseball games are faster this season. Maybe even better.
Seahawks: Hey, it's mandatory minicamp time. There are things to watch. … Paul Allen's final wishes hit the Wall Street Journal yesterday, meaning there were more stories on when the Seahawks and Blazers will be sold. They will. Eventually. His trust is set up that way.
NBA: The finals are tied at a game apiece. Miami won 111-108 in Denver last night.
•••       
• If you see the 2023 Mariners as being in a prison of their making, maybe there is hope. All it will take is a big old poster boy hitter to paper over the hole, a couple of arms to hammer the bullpen out of its mini-funk and a touch of divine intervention. That's all. Until later …
---