A Grip on Sports: Prep football championships are moving to Husky Stadium for 2023 and should stay in a Pac-12 facility for the long-term A GRIP ON SPORTS • It is billed as a one-year agreement. But could Washington's high school football title games finally have found a new long-term home?
•••••••
• The Washington Interscholastic Activities Association's executive board agreed Sunday to a one-year deal, allowing its football championships to be played UW's Husky Stadium in the fall. It ends a five-year experiment of playing the six games at high schools in Pierce County.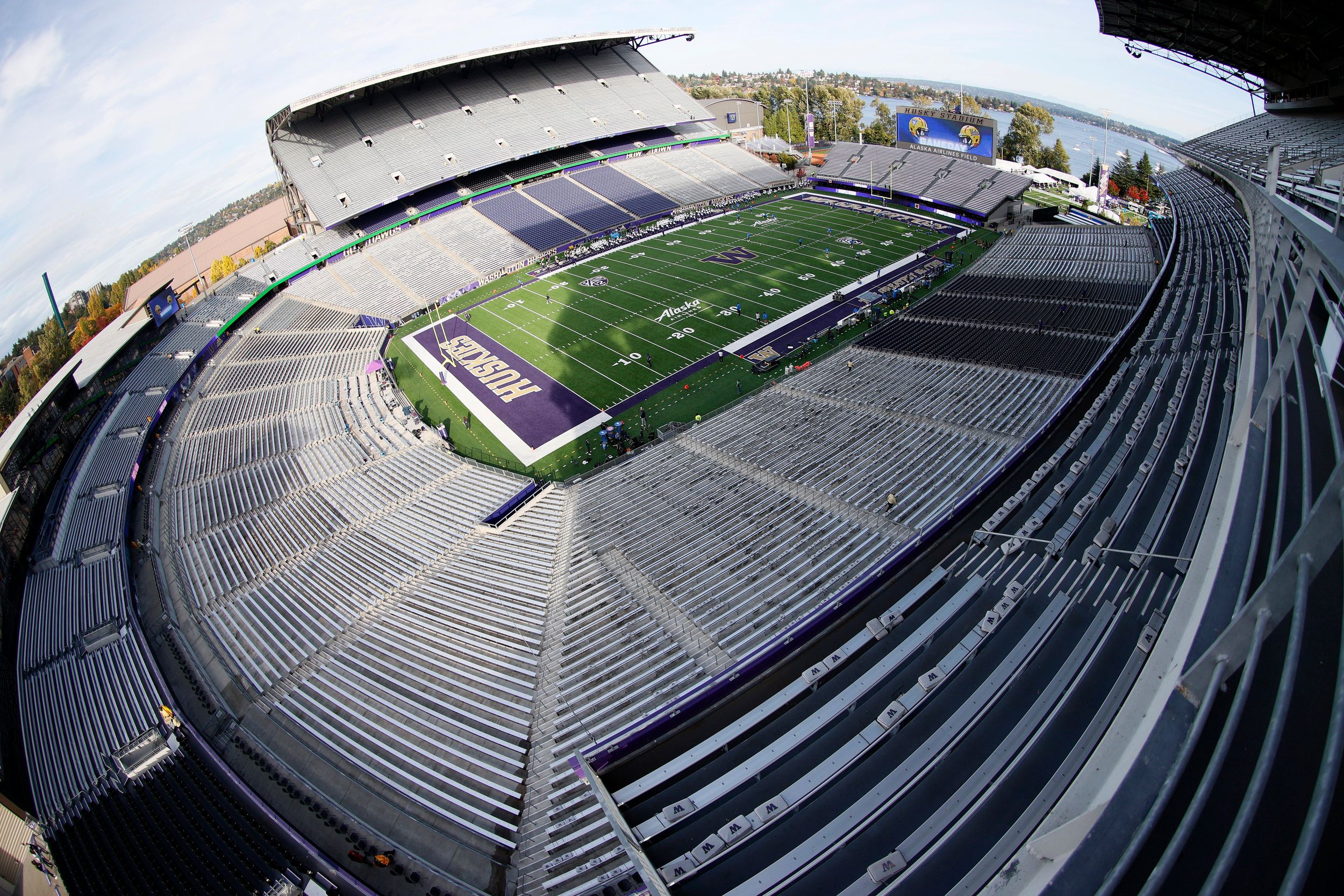 We call it an experiment because since State title games were consolidated at one site in 1977, a majority have been played in two iconic West Side facilities, the Kingdome until 1994 and the Tacoma Bowl until 2018. The WIAA, dealing with sagging attendance, increased costs and a facility in need of work, moved the games to high schools after the 2018 season in an attempt to help fill the organization's coffers.
We're all for financial responsibility, and the WIAA depends on state championship revenue to fund its operations. But playing a title game at schools sites, even those as respected as the three in the South Sound are, seemed a bit of a comedown. Not special enough for a state that used to play its title games in the Seahawks' indoor home.
This fall, it will be different. On Friday, Dec. 1 and Saturday, Dec. 2, 12 teams will compete for trophies in a stadium that is synonymous, nationally, with football in the state. The news was first reported by our buddy Todd Milles on the Scorebook Live site.
It's a good change. But it's also chance for both sides of the agreement to see if it works.
Don't worry about any conflicts. With the Pac-12 having a football title game that weekend, there is no pressure to keep the stadium open. If the Huskies are playing, they will be in Las Vegas on Friday night.
There still will be questions, however. Will the games draw well enough to pay the rent – and more? Will three games scheduled for Friday – games both days will be at 11 a.m., 3 p.m. and 7 p.m. – cause issues in Montlake? Will the experience be best possible one for the athletes?
The WIAA will be looking for a five-year partner starting in 2024 and all those questions, and probably more, should have solid answers before that happens.
• We have one suggestion. Every single-site football State championship extravaganza has been held on the wet side of the volcanoes. We understand the logic. Most people live west of the Cascade Curtain. The games have a better chance of drawing a crowd. The logistics for most schools are easier. But not for all.
If, according to 2020 Census data, nearly 80% of the state resides there, put four of the five games in Husky Stadium. See if the other would work in Pullman, at Washington State. At least during that first contract. Heck, with 45 years of every game being played on that side of the mountains, maybe even two of the five could be at Martin Stadium. Correcting past discrepancies and all that.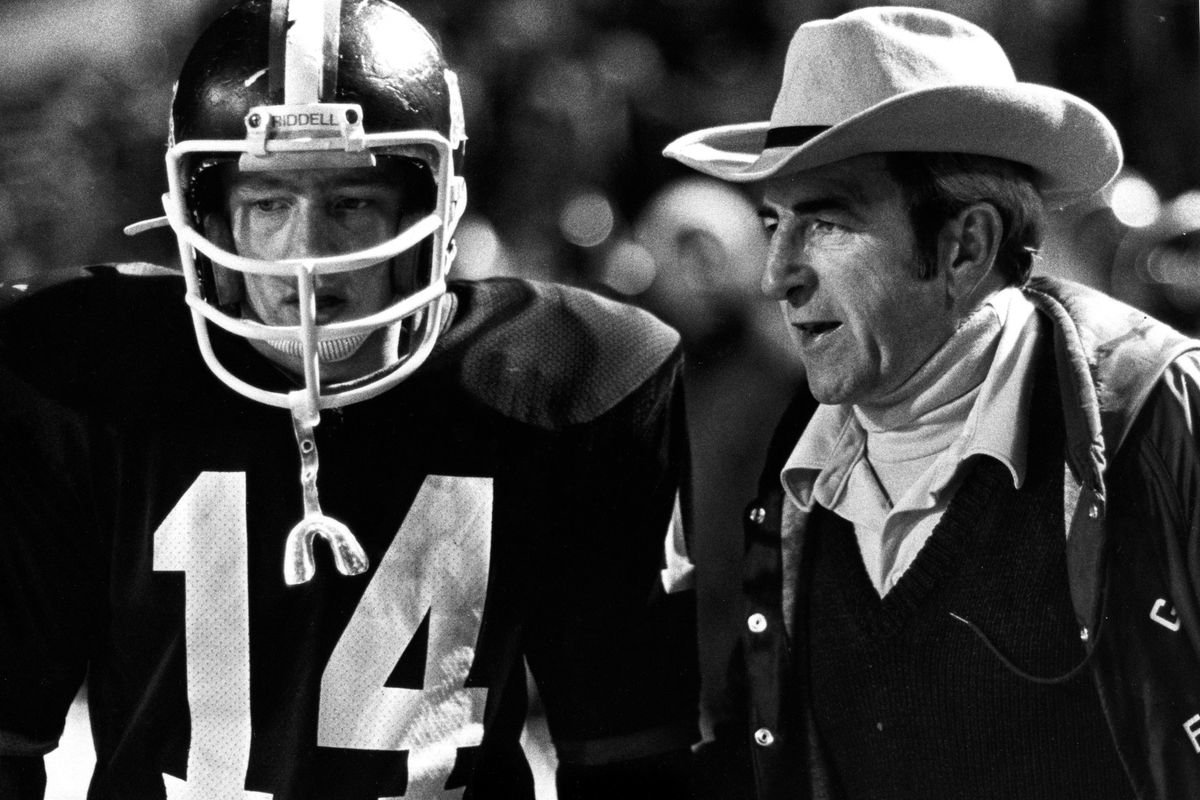 Crunch the numbers. If the games draw considerably better in Seattle, then we get it. That's where they belong. It's been the contention all along among any WIAA executive we've talked with. They are sure that's the case. But no one can say with certainty. It's never been proven.
Sure, there is more chance for snow that weekend in Pullman. But wouldn't that be a selling point? Wouldn't memories built in a snow game be better than, say, one played in a continual early December Seattle downpour? It may wreak havoc with the logistics but every State title event has tough logistics.
It might not be feasible. Heck, we're not even sure the WSU folks would even want to play host, even just once every five years. But it seems the fair thing to explore, as there are two Pac-12 schools in the state and they just happen to be on pretty much the opposite ends of the map.
No matter what, though, this fall's move is a step in the right direction. And should just be the first one.
•••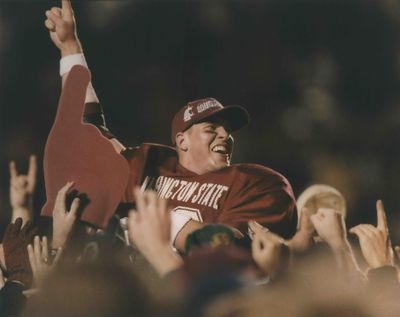 WSU: There are 78 former FBS players on the 2024 College Football Hall of Fame ballot. One of them, Ryan Leaf, is from Washington State. Good for Leaf. His lifelong journey has been filled with incredible ups and awful downs but there is no denying he had one of the best seasons in college football's storied history. … It's official. WSU baseball coach Brian Green is now WSU's baseball coach. Except, in this case, the second WSU stands for Wichita State University. The school made the announcement yesterday. … Elsewhere in the Pac-12 and the nation, Jon Wilner revised his Mercury News basketball rankings for the upcoming season, as most the of the major roster movement is over. … Colorado has new players to meld in like everyone else. … There are no Pac-12 schools left at the softball World Series, as Stanford fell 4-2 in nine innings against undefeated Oklahoma. … Though Washington didn't win, some folks following them in Oklahoma City had a good time. … Two conference schools will host Super Regionals, as Stanford joined Oregon following a 7-1 win over Texas A&M on Monday night. … Oregon State fell short, losing at LSU in the rain-delayed regional. … We mentioned changes coming to Arizona baseball. One happened yesterday. … Oregon's new indoor football facility took another step in the construction process. … Three Colorado players are on the Hall of Fame ballot as are a couple from Utah. … Oregon has one as well. … How does Utah's Cam Rising match up with quarterbacks at other top schools? … Arizona State football seems to be a favorite of FS1.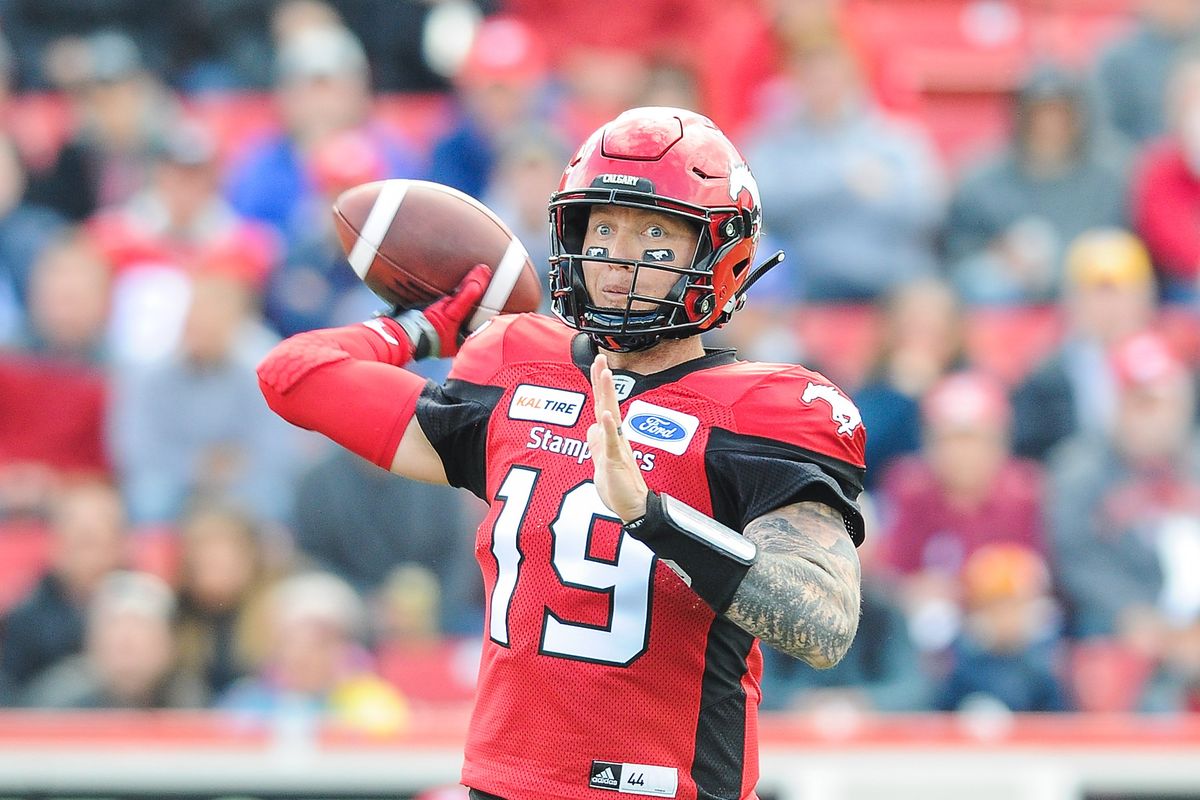 EWU and Idaho: Dave Cook takes a look at the Eastern, UI and WSU football players getting opportunities in the Canadian Football League this summer. He leads off with Eagle quarterbacks Bo Levi Mitchell and Vernon Adams. … Elsewhere in the Big Sky, Sacramento State's football players from last season are receiving Big Sky Conference champion rings.
Preps: We linked Dave Nichols' story on the football change above. We also do it again here, just in case you decided to skip what we wrote.
Indians: Yanquiel Fernandez is the Northwest League's player of the month for May. Dave has that story as well.
Chiefs: Spokane made some roster moves recently, including making a trade for a veteran forward. All that and more is contained in the latest S-R local briefs column.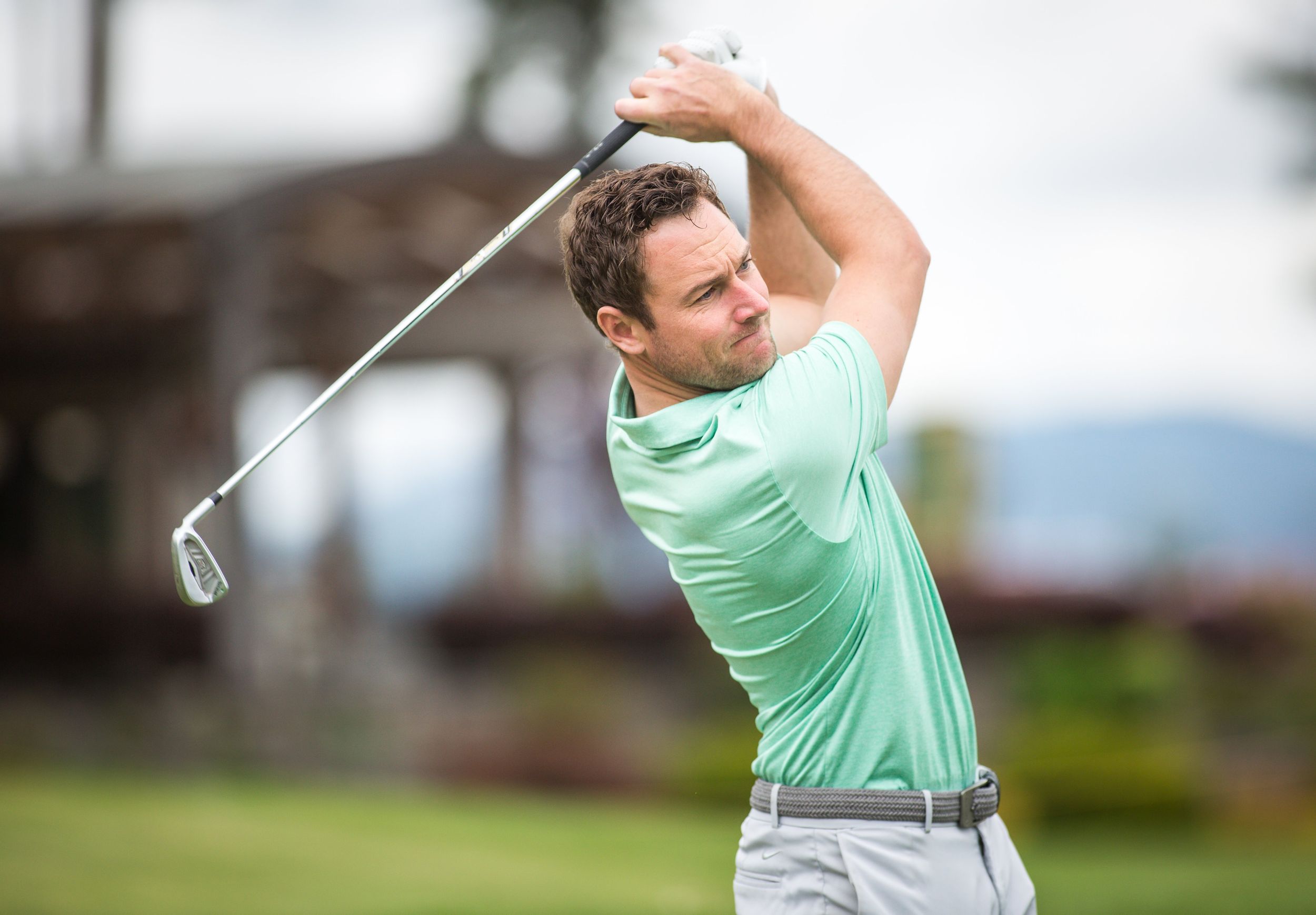 Golf: Yesterday, all over the nation, golfers attempted to earn a coveted qualifying spot for the U.S. Open, which will be Father's Day weekend in Los Angeles. Golfers from this area were among the thousands who played 36 holes trying to earn a tee time. Jim Meehan covers all of them in this story.
Mariners: We really believe this is a pipedream in the first place, but we will play along. Matt Calkins wonders if the M's are ruining any chance of signing Shohei Ohtani. … Matt Brash might be the unluckiest reliever in the American League. Heck, in baseball. … His turnaround, and that of the Mariners, needs to happen soon.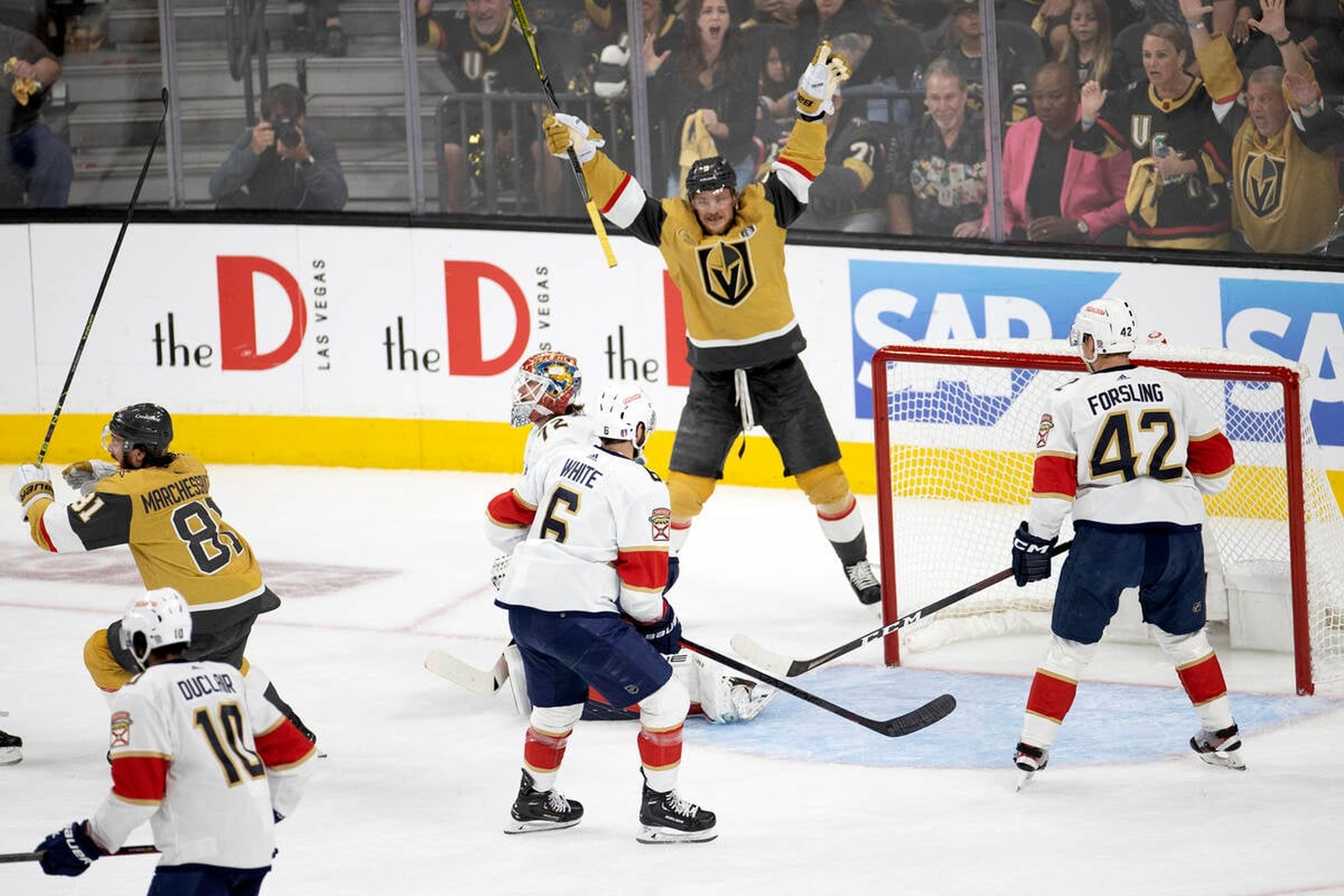 Kraken: It's the Stanley Cup Finals for goodness sakes. The games are supposed to be close. Monday's wasn't, as Las Vegas blew out the Panthers 7-1 to take a 2-0 series lead.
Storm: Don't worry. The 0-4 record isn't a harbinger of what's to come. Seattle is this close to be good. Sorry, we don't believe it.
NBA: The Heat can't stop Nikola Jokic. But they are hoping to contain him.
•••       
• We would be remiss not to mention what happened on this date 79 years ago. D-Day. The turning of the tide. The Longest Day. Funny, but D-Day was never a big deal to our dad or his brother. Uncle Johnny, who was among the first ashore in the Philippines, always grumbled about how D-Day got all the good press. And we remember hearing one of our dad's Marine buddies, after about 10 bottles of Miller Hi-Life, say he was in three D-Days, including the bloody landing at Tarawa. No one held a parade for him. The guys gathered in our back yard, all of whom served in the Pacific in World War II, agreed. And busted open another beer. Until later …
---