A Grip on Sports: From Mariners to high school stars, from Hoopfest to boxers, we scan the dial on another great Thursday A GRIP ON SPORTS • Our Thursday show, er, column this time of year usually isn't filled with breathtaking news. Today is no different. But there are a few things to take a swing at. Hopefully, we make more contact than that professional baseball team that plays across the mountains.
•••••••
• Success and improvement are hardly ever linear. There are always ups and downs. Domination followed by failure and adjustment. If an athlete or team is lucky, the trend is always up but the steps to get to the peaks include some valleys.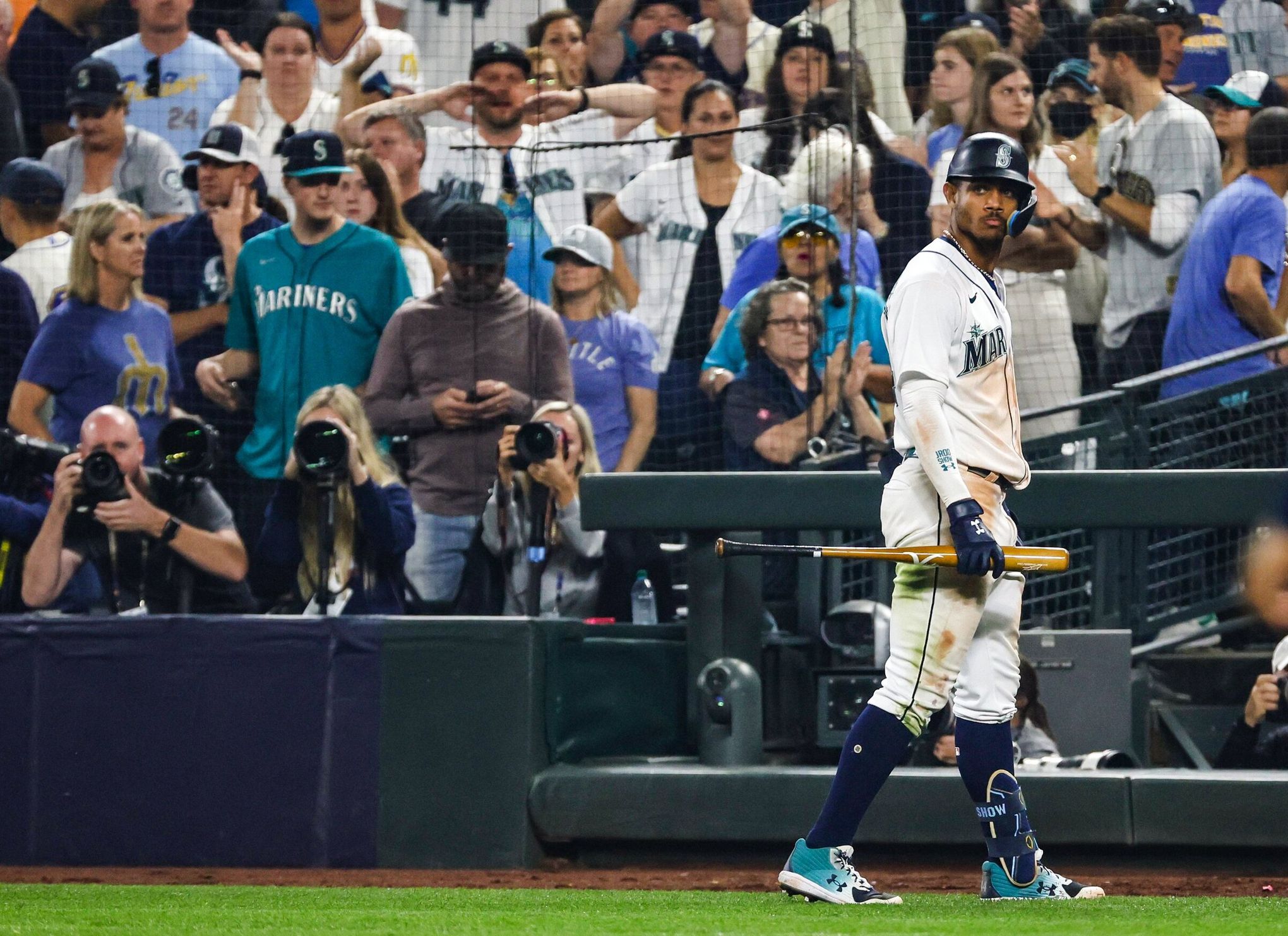 George Kirby is finding that out. So are the Mariners.
Kirby got knocked around Wednesday in San Diego. The M's have been knocked around more than not this season. The former seems destined to figure it out. The latter? Less certainty there. Hope of a turnaround is hard when the back wheels keep spinning in the mud. A crash starts to look more and more likely.
There are about 45 games to figure it out. And then the trade deadline looms. Decisions made. The future path charted. We'll see.
• A couple of days ago, we were perusing ESPN's website. Looking for interesting nuggets not just for our edification but for yours as well. We found one. Then, in a predictable old-enough-for-Medicare move, forgot where it was buried. Luckily, we left a map.
We followed the map this morning to this rating of girls high school basketball players who have impressed this spring. Colfax High's Brynn McGaughy is among the chosen. About time.
McGaughy has always stood out among the Inland Northwest's players, though her ascendance in the national spotlight has been slowed a bit thanks to the pandemic. But now the junior-to-be with offers from just about every school in nation is on the national radar.
Not just a blip either. A full-blown, you-have-to-see-this alert.
For those of us who were around when stars like Regan Freuen, Emily Westerberg, Briann January and Angie Bjorklund were attracting college coaches from all over to the area, it's nothing new. But common? Not lately. There's nothing common about such talent. That's what sets such players like McGaughy apart.
• As every day takes us further from the pandemic, summer events begin to look more and more, well, normal. Hoopfest is no exception.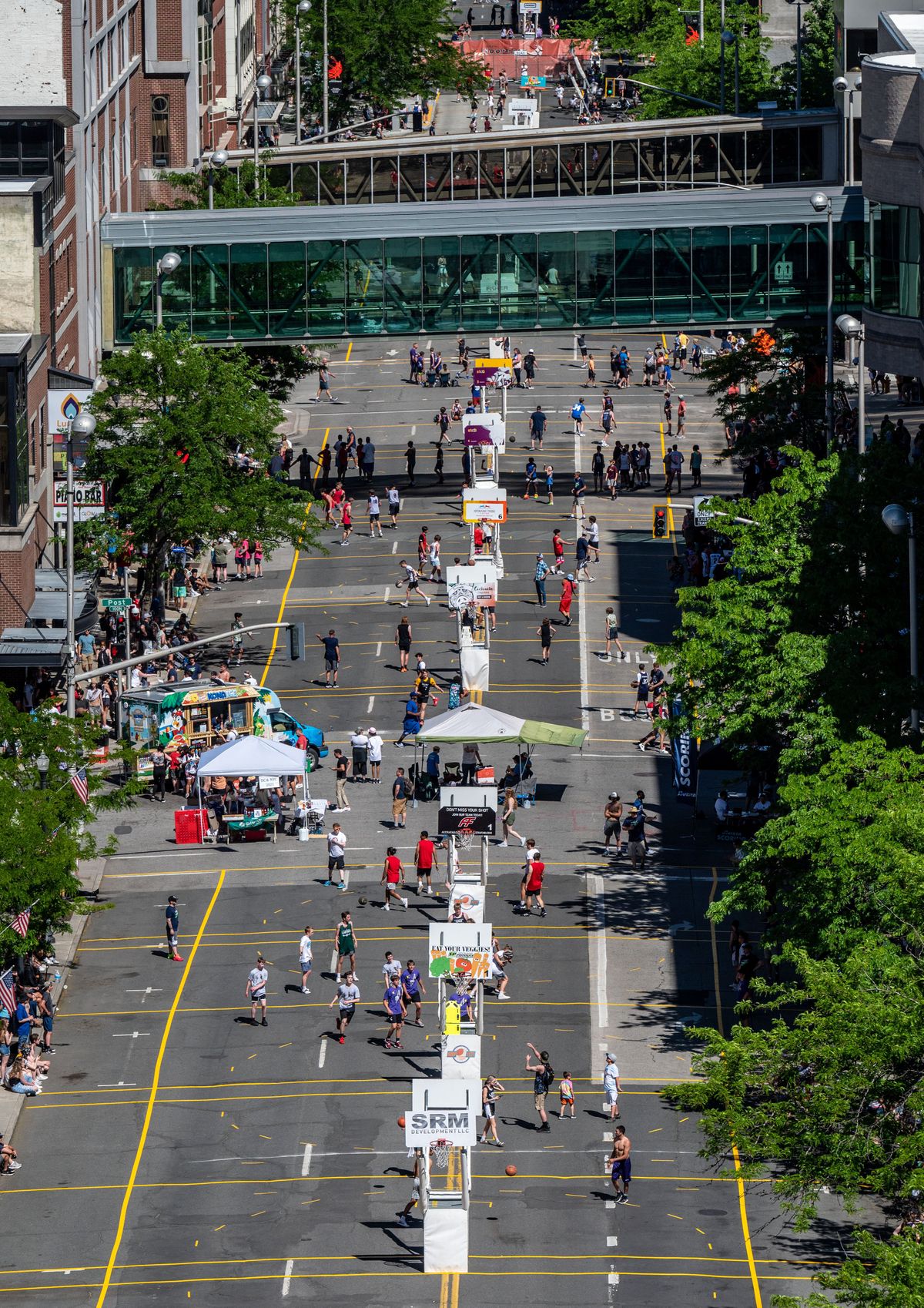 The 3-on-3 event in downtown Spokane, which started when we still considered ourself young, saw a large uptick in registration this year. That's good. And stressful.
The good is obvious. The tournament is part of the basketball soul of Spokane. Arguably the core of it. The stress is more under-the-radar. The folks who run the tournament need more help in the form of volunteer court monitors.
Not every court has a monitor, but those who do need them, if only to keep the younger players focused and on track. With any major community event, from Bloomsday to the Lilac Parade, volunteers supply the heart. Hoopfest is no different.
If you have the time, contact the organization and keep it pumping.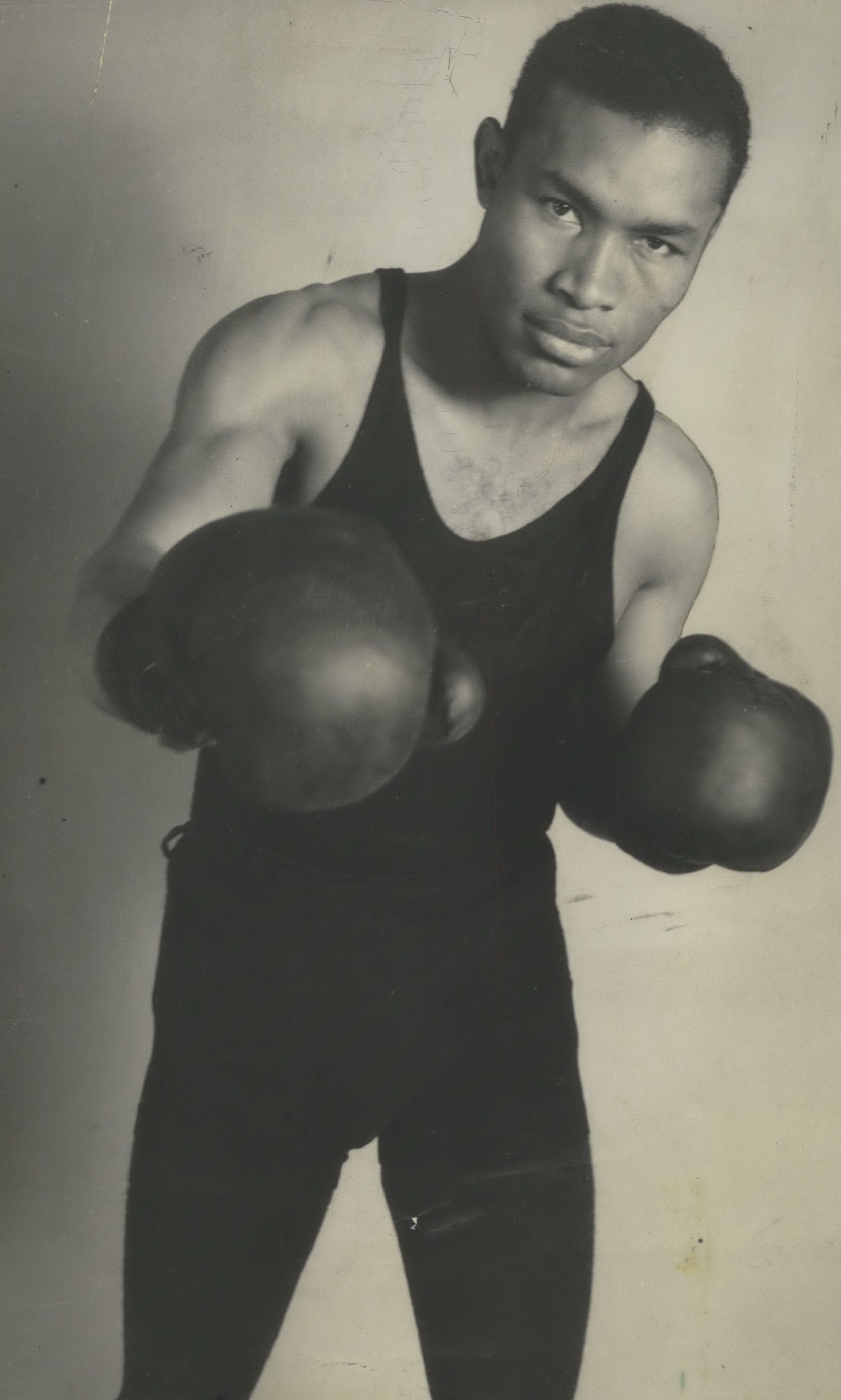 • It's weird, considering the time of year, but we just finished reading our second exceptional historically based story in the S-R in as many weeks. This time it was John Blanchette, who has spent the past 40 years using his exceptional writing ability to entertain and inform the area, delving into the mysterious life of a Spokane boxer.
Tiger Jack Fox is headed to the International Boxing Hall of Fame but we're pretty sure a large majority of Spokane has never heard his name. That's too bad, as Blanchette makes clear, tracking the boxer's life from beginning to end.
The twists and turns remind us of a drive through a river canyon. The ups and down, the mountain pass that follows. And the destination? Spokane. Who would have thought? Or remembered.
•••
WSU: Around the Pac-12 and the nation, it seems the conference has taken another step toward its future. John Canzano reported yesterday, and The Athletic's Stewart Mandel confirmed, the CEOs have agreed on a grant-of-rights framework. That is the document that binds them together, financially, for a specified period. Now "all" that has to happen is to see what they are agreeing to share. That's been the holdup for a while. But Arizona's president seems to think a new media rights agreement is just around the corner. … Washington will have another transfer vying for playing time on the offensive line. … A former USC football player is facing three rape counts. … Utah basketball player Branden Carlson had to make a decision about his future. Here is how he decided. … Colorado is focusing on the future.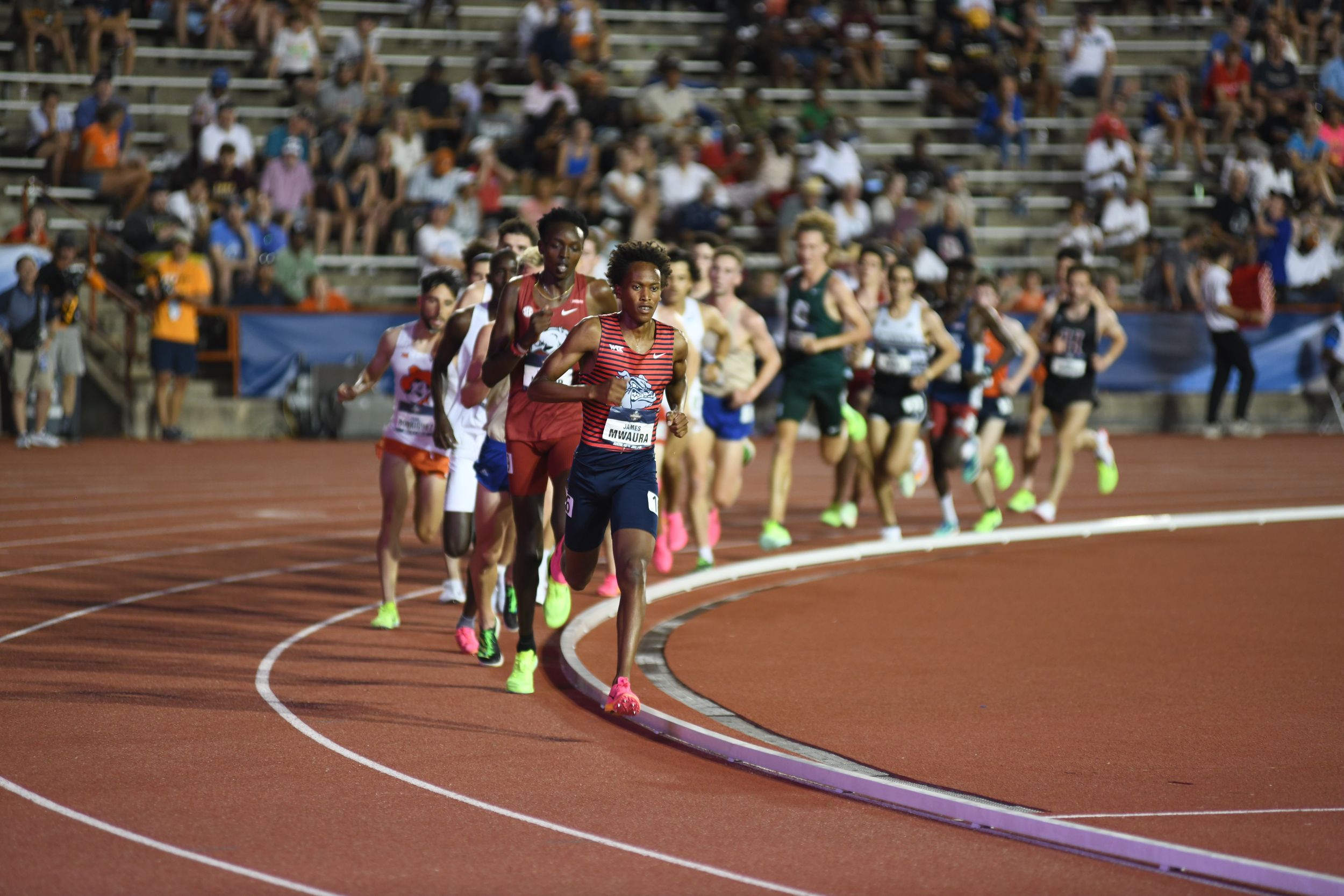 Gonzaga: James Mwaura is once again an All-American. His fourth-place finish in Friday's NCAA 10,000-meter race was even more notable than that, though. It's the best individual finish ever for a GU athlete.
EWU and Idaho: Around the Big Sky, almost 75% of the men's all-conference basketball performers have left. … Here's another sign the pandemic is moving into the past.
Preps: We linked the ESPN story above that contains a look at McGaughy. We do it again here.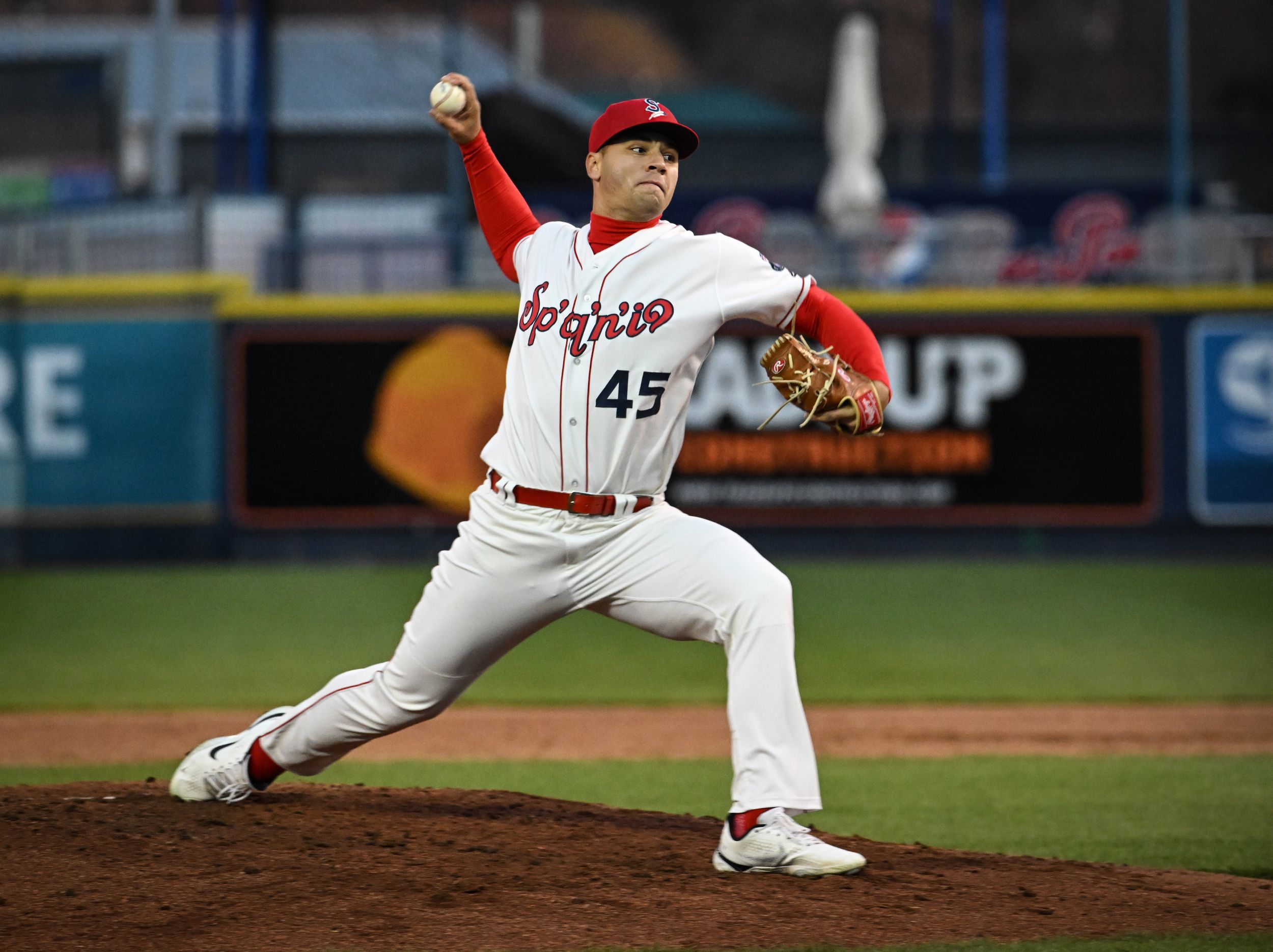 Indians: If you wanted to head out to Avista to support former Gonzaga pitcher Gabriel Hughes as a professional, you missed your chance. The Rockies have moved him up a notch, to Double-A Hartford. At least Hughes will be used to dealing with the smoke enveloping the Northeast. Dave Nichols has the story of Hughes' promotion. … We can also pass along this story on another Spokane win, this one 5-4 at Hillsboro.
Hoopfest: Kip Hill has all the information about what it takes to be a court monitor in this story.
Boxing: We linked Blanchette's piece about Tiger Jack Fox above. We do it again here in case you missed it.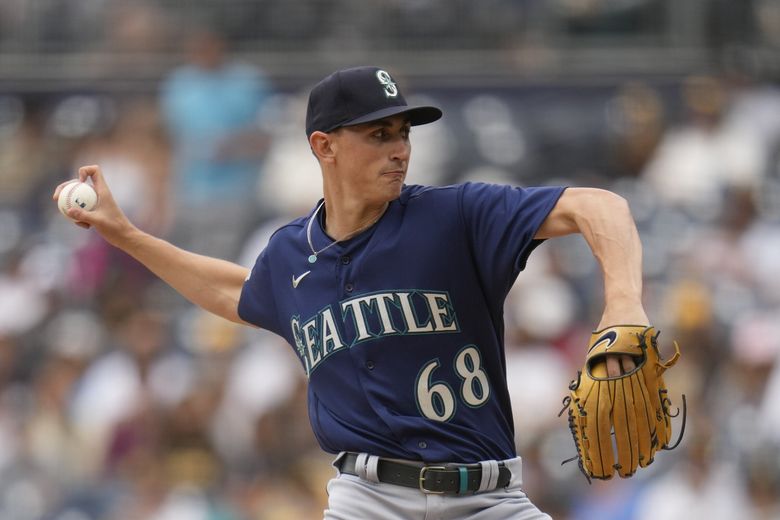 Mariners: Kirby got battered, the M's offense sputtered until the eighth and San Diego earned a series split with a 10-3 win. That was Wednesday. A day off in Southern California and then a trip up I-5 to Anaheim. … Shohei Ohtani dueling Luis Castillo has to be one of the premier matchups of the season, right? Sorry, but if you want to watch Friday night's series-opening game, you need to have Apple TV+. Yep, streaming is everywhere. … Will the A's be in Las Vegas, with state funds in hand? It may not be all that easy. Folks from both sides of the aisle went on record yesterday as being skeptical of the plan.
Seahawks: The crowded secondary is just one area in which the Hawks' highlighted in mini-camp. … Tyler Lockett, elder statesman. How did that happen? … DK Metcalf says he's taking a step back, vocally. We'll see. … The Hawks have hired Kate Scott to be the voice of their preseason TV games.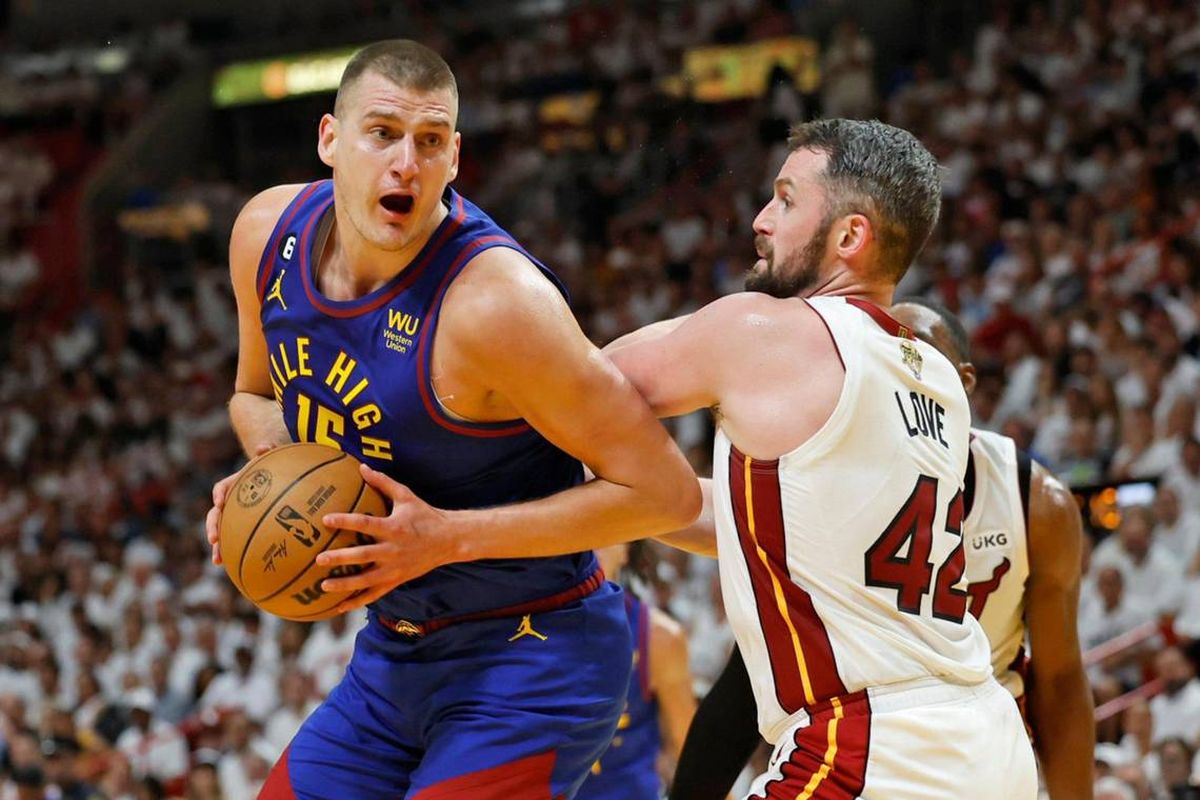 NBA: Nikola Jokic is something, isn't he? In 40 minutes, he had 30 points, 20 rebounds and 10 assists. Symmetry. And the Nuggets had a 109-94 win in Miami. They lead the best-of-seven finals series 2-1.
Kraken: A pipeline of talent? Maybe. … Florida will have to use its current talent better if it wants to dig out of a 2-0 hole in the NHL finals.
•••       
• We need a day off. Not just from here, but sleeping in would be nice. But from daily stress. And the rectangles – TV, phone, pad – that seem to attract our attention more than ever. What is the euphemism? "A spa day?" Maybe that but more likely a day somewhere away from the city, surrounded by the smell of pines and the sounds of silence. A lounge chair, a book and an unending supply of ice-cold diet Pepsi. Seems perfect. Unattainable too. Until later …
---