A Grip on Sports: It may not hold the same fascination as 50 year ago, but there are a few things going on this weekend worth watching A GRIP ON SPORTS • Where were you a half-century ago? For some, that's a tough ask, as most weren't anywhere, just yet, and others who were, can't remember. Here's an easier question. Where will you be this weekend?
•••••••
• If you were around 50 years ago – June 9, 1973 – and happened to be somewhere in the neighborhood of that new-fangled invention, a color TV, then you might have watched the horse race of the century. Or the '70s. Not sure.
Though it had been years since the sport had a Triple Crown winner, the favorite taking the Belmont track that day, Secretariat, seemed destined to break the 25-year drought.
It did. In style. By a half-mile or something. Big Red, as the horse was known, came up big. Gigantic. Actually, won by 31 lengths, which is, metaphorically speaking, a whole heck of a lot. Set a record, adding to records set in the Kentucky Derby and the Preakness. Ran into history.
We mention it again not only because Secretariat was one of the top five athletes of the 20th century, but also because when he crossed the finish line, it marked horse racing's peak in the public's consciousness. Never again, not when Seattle Slew ran, not when Affirmed and Alydar dueled, not when Cigar smoked the competition, not when Zenyatta was winning every race she had, not even when American Pharoah broke the next, even longer, Triple Crown drought, has a horse or the sport reached such heights of interest.
Secretariat was the pinnacle. The greatest. And it all came together 50 years ago today.
• Most of us have seen the picture we inserted above. It's iconic. Part of the lore of sports in this country. The finish line. Secretariat's jockey, Ron Turcotte, looking back at the "competition" that day.
The story behind it, as told by NBC Sports' Tim Layden, is fascinating. It's all about who actually snapped the photo. And who gets the credit.
• Enough looking back. Let's look ahead. To the weekend. And what we can watch if we don't want to go outside and enjoy June in the Northwest.
Not that we are recommending you sit and watch the Belmont (post time 4:02 p.m. PDT Saturday on NBC) or the fourth game of the NBA finals or the Stanley Cup finals. Come August, when our air has a 50/50 chance of being as bad as New York's was this week, you might want to stay inside. But now? Not sure why.
That's your call. Ours is to give you some help making a decision.
There is no chance for a Crown winner this year – or a 31-length win – but Preakness champ National Treasure is running the Belmont, so that might be worthwhile. Certainly not can't-miss TV though. Nothing really is this weekend.
The M's need to start playing better and maybe the series in Anaheim will be the beginning. The teams meet tonight on Apple TV+ (6:38 p.m.), which means if you want to watch them, switching over to The Big Bang Theory reruns are extremely difficult. Even more problematic, however, is the NBA's game four is tonight in Miami, starting at 5:30 on ABC.
At least there is no conflict with watching the French Open finals, other than with sleeping in. The women play Saturday, the men Sunday, with both starting on NBC at 6 a.m. our time.
The M's return to Root on Saturday night (7:07 first pitch) and Sunday afternoon (1:07), which makes life easier. There is some crossover, however, Saturday with game four of the Stanley Cup finals starting Saturday at 5 p.m. on TNT.
Otherwise, there is the usual. Golf on CBS, NASCAR on Fox, WNBA games on ABC, and, because football is king, USFL games sprinkled around NBC, Fox and ESPN.
All in all, though, we would rather be at the lake. Which is probably where we were 50 years ago today. If sitting next to the sprinkler in the backyard can be called "being at the lake."
•••
WSU: The journey from Orting, Wash., to Pullman can take anywhere from five to six hours, depending on how scenic you want to make the drive. But for Isaac Jones, it took about four years. There were some crucial stops in Wenatchee and Moscow along the way. Colton Clark details Jones' journey from nowhere – in a basketball sense – to a probable spot in the Cougars' 2023-24 lineup. … Elsewhere in the Pac-12 and the nation, litigation is usually hard to understand. So Jon Wilner channels his inner Perry Mason and in the Mercury News explains the conference's ongoing legal battles and what they mean. … College baseball's Super Regionals are this weekend and Pac-12 schools are hosting two of the eight. Stanford has Texas coming to the Bay Area while Oregon, a surprise regional winner, welcomes another one, Oral Roberts. The Ducks' pitching and hitting are peaking at the right time. … If you were wondering, Oklahoma won its third consecutive softball NCAA title and extended its record winning streak to 53 games in the process. … We can share football and basketball stories from Colorado, which seems something that happens almost every day. … Same with stories about the Big 12 and the Arizona schools. … Quarterback Cam Rising will represent Utah this summer, though he won't be playing. … The Big Ten seems to be going out of its way to give USC and UCLA a rude football awakening. It's almost as if the schools are the recipients of guarantee-game money on a grand scale. … Just where are NIL and transfer portal changes headed?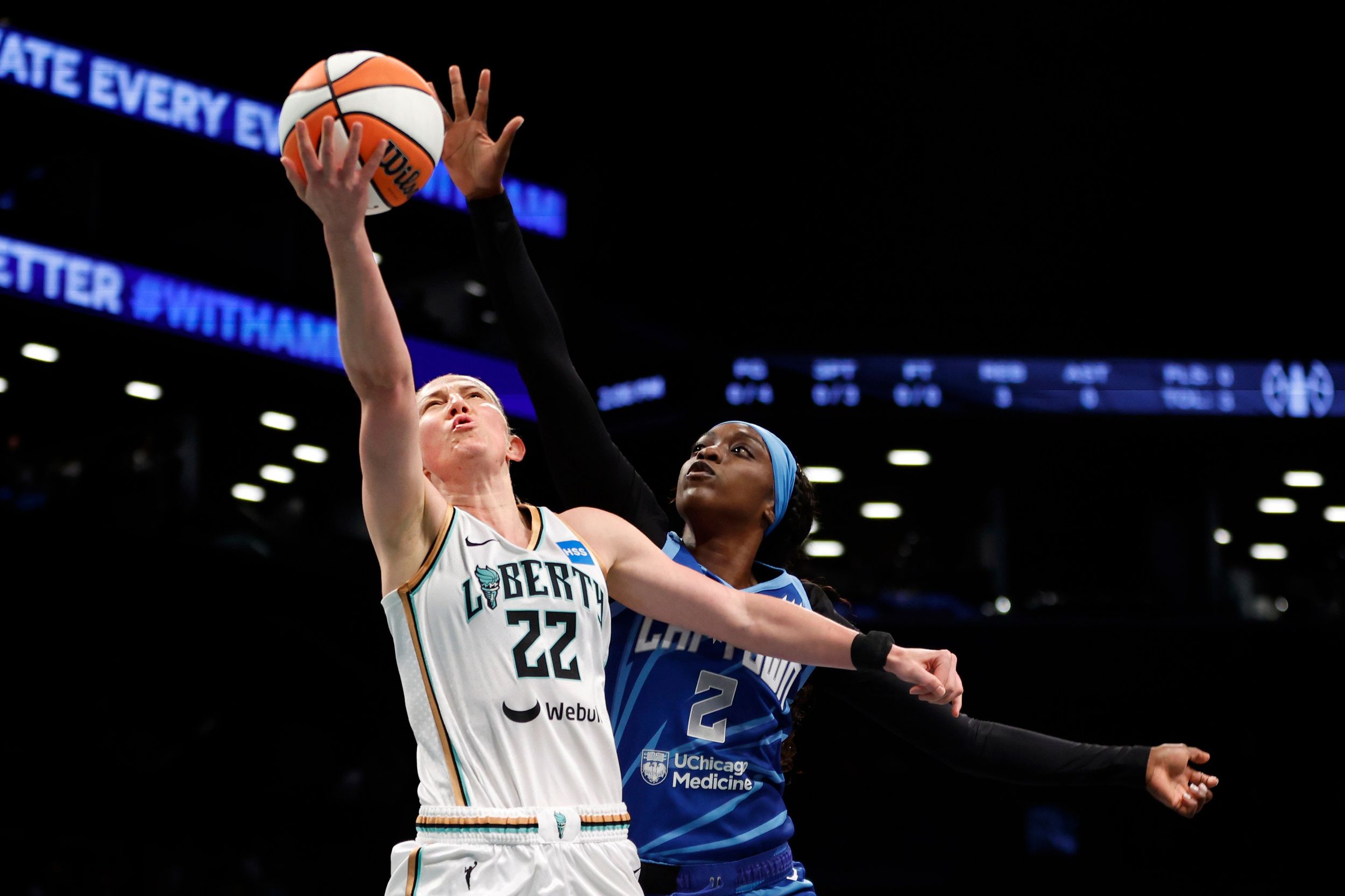 Gonzaga: Courtney Vandersloot made her first trip back to Chicago as a member of the New York Liberty last week. She enjoyed the reception. … The NCAA announced rule changes for men's college hoops yesterday. Though the charge/block change gathered the most interest, the one that hit us was allowing all numbers between 0 and 99 – like the NBA. This is the one people will notice the most. The charge/block tweak? It just changes when the ball handler's protection starts. It's a bit earlier. There should be fewer charges called. … There were also changes for the women's game as well.
EWU and Idaho: Around the Big Sky, Montana State (male) and Northern Arizona (female) won the conference's all-around trophies. … The Bobcats welcomed another addition to their men's basketball program. … Northern Colorado is still adding to its football roster. … Weber State has intensely loyal fans – and athletes.
Indians: How long will Yanquiel Fernandez be in Spokane? That's one of those unanswerable questions, as the Rockies will probably want to see how the 20-year-old performs at the Double-A level at some point. He hit another home run last night, leading first-place Spokane to a 10-4 win at Hillsboro. Dave Nichols has the coverage.  
Mariners: Jerry Dipoto faced the music Friday. Talked in depth about the maddening nature of the season. How the M's, collectively, have suffered a power outage. And said, rightly, even one incredible bat won't fill all the holes. But we've seen one hot hitter ignite teammates many times over the years. Light a fuse that leads to a breakout. Will it happen in Anaheim? … Hey. Miami's Luis Arraez is flirting with a .400 average. We can hope, can't we? … Finally, wouldn't it be funny if the A's suffered another loss, this one in Nevada's legislature? At least no one would accuse the organization of tanking.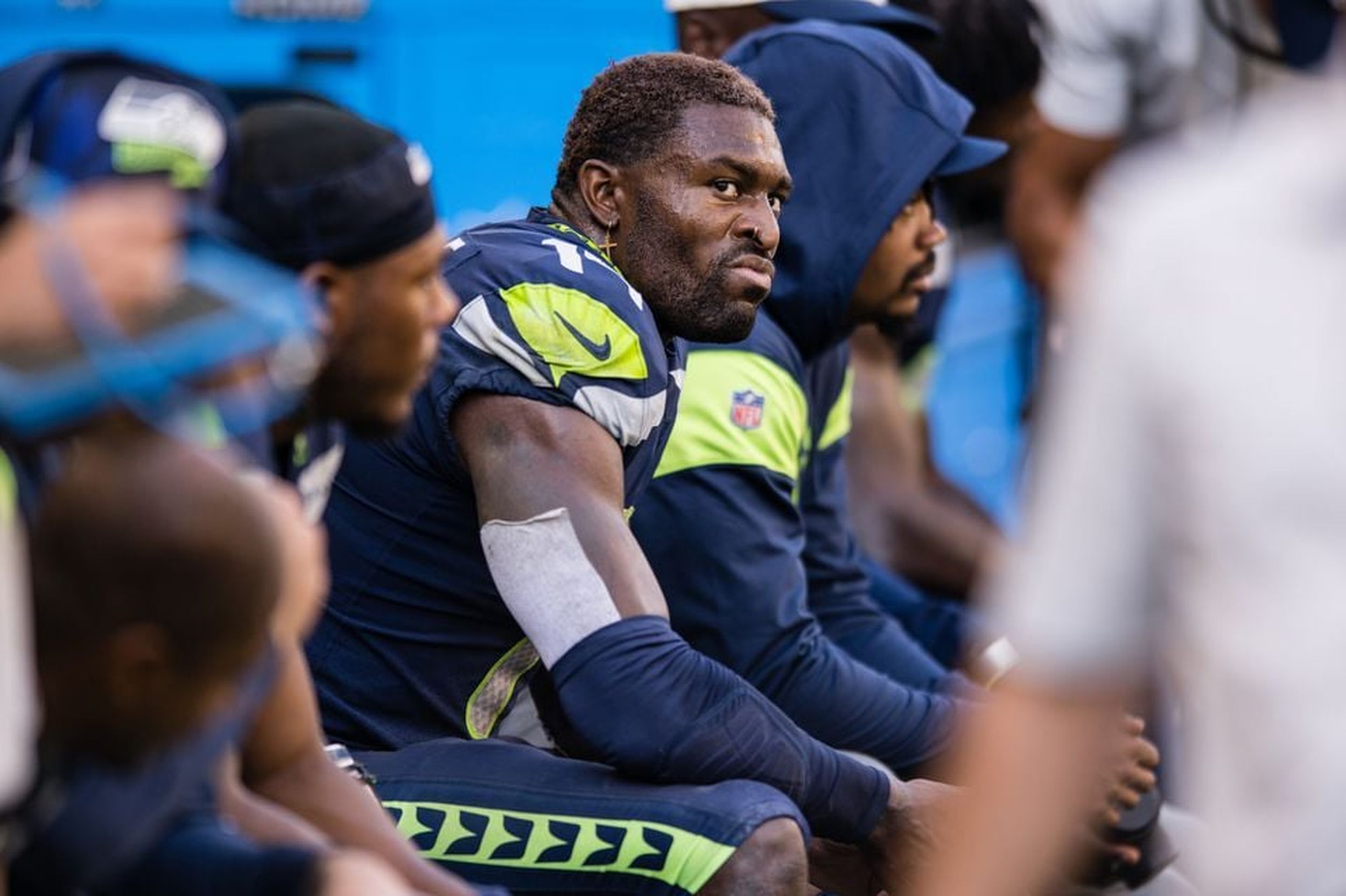 Seahawks: A lot of stories, many of which we linked yesterday when they first appeared in the Seattle Times, in this section. But we understand many of you don't have a subscription, so we link them again as the run in the S-R. There's one on DK Metcalf and how he feels. And another on Tyler Lockett's on-going evolution. … The unit attracting the most interest? The secondary of course. It is Pete Carroll's team. … How is the draft class doing? … And how is Jamal Adams doing?
Storm: Five games into the WNBA schedule, where does Seattle stand? Surprisingly, not in last place.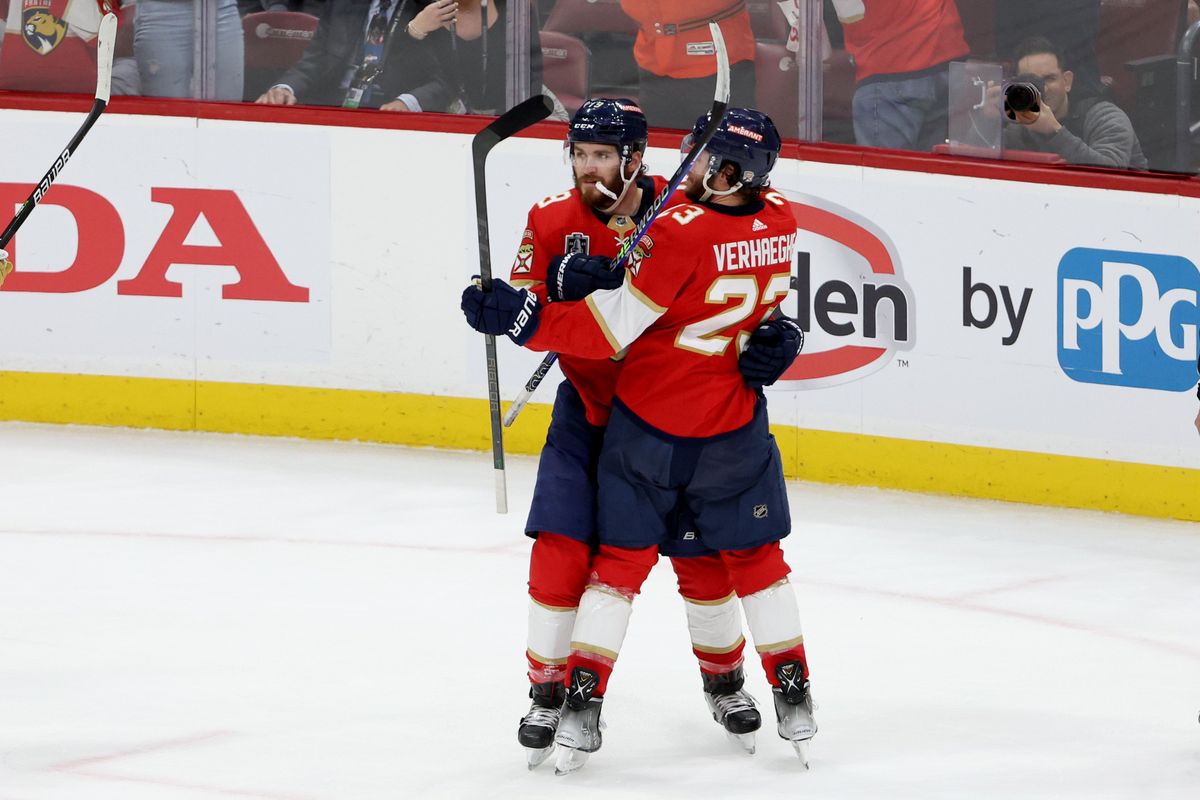 Kraken: Have questions? Here are some answers. … Matthew Tkachuk scored with a couple minutes left to tie game three last night and the Panthers went on to a must-win, 3-2 in overtime. They will have a chance to even the series this weekend.
Golf: Did you really think the war with LIV was over? And the PGA Tour won? Sorry. It may just be a truce. The armistice has yet to be hammered out. And, as we said when the blockbuster announcement came earlier this week, the devil is in the details. Which means Greg Norman may still have a role to play.
•••       
• We're not worried about this morning's rain. Our tee time isn't until this afternoon. We've been guaranteed by the weather gods it will be fine by then. It only took a $2.2 billion investment and sacrificing Greg Norman's reputation to get it in stone. Wait, maybe we have our golf stories mixed up. Oh, well. … By the way, did not want to miss a chance to give Neil Everett a shout-out. The Spokane native is leaving ESPN, a victim of Disney's cost-cutting. Sorry, we won't be hearing any more Bobby Jack references. Until later …
---