Sports
A Grip on Sports: Settle in because college hoops are going to overpower the month of March
Wed., March 1, 2023 A GRIP ON SPORTS • The term "plowed under" is used a lot in sports. From football – usually referring to what happens to a linebacker of defensive back – to golf – when talking about what we did to the 17th tee box that one time – we hear it often enough. Today we mention in two ways: What happened to our truck on the street and what's going to happen to college basketball fans' time this week.
•••••••
• Yep, the City of Spokane did its job in our neighborhood this morning. And by that we mean its snowplows ensured we won't be getting out of our driveway until April. Thanks a lot. We had no trouble moving around yesterday. Just saying.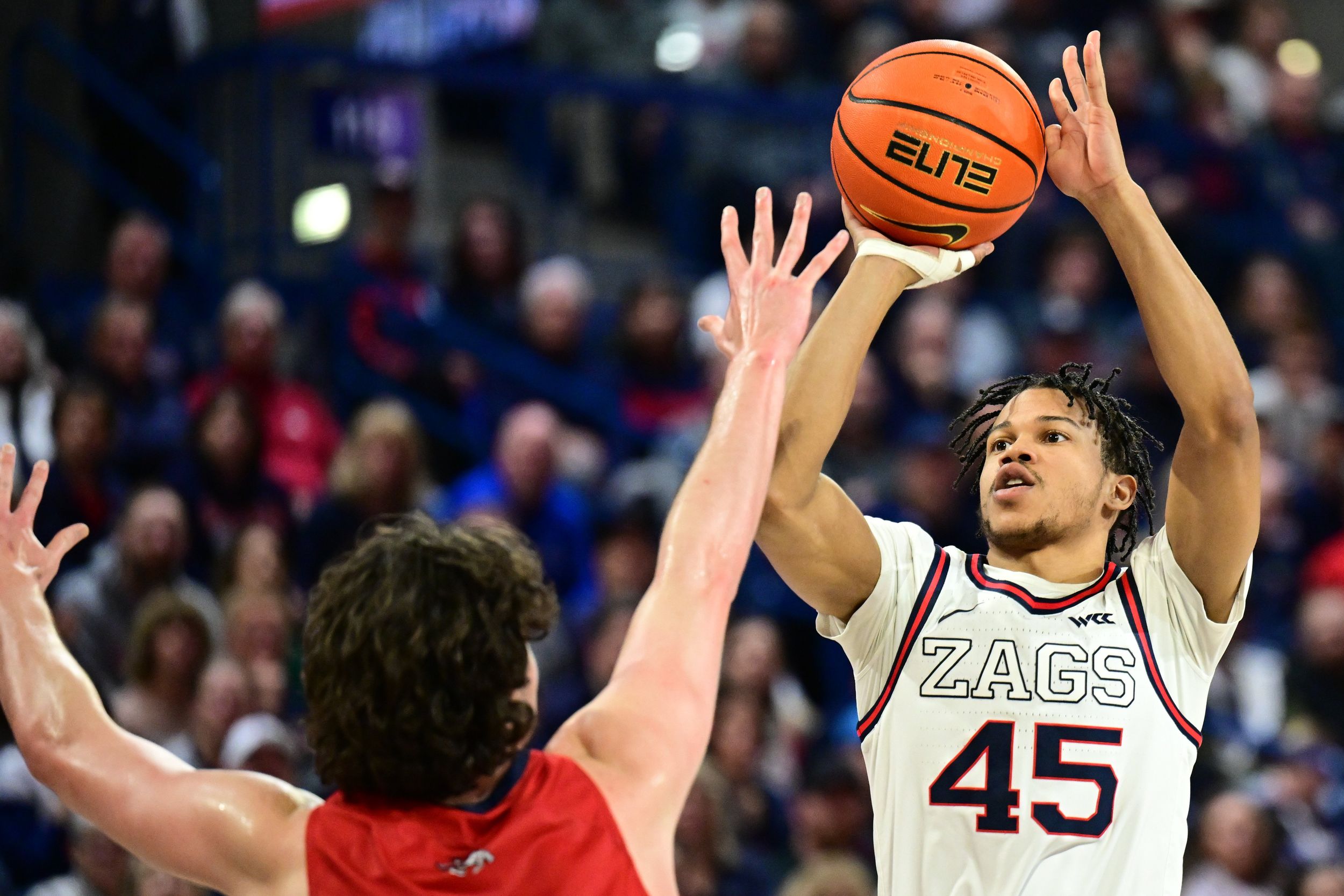 Well, if that means we have to hunker down and watch college basketball on the TV 24/7, so be it. We'll sacrifice. Wait, we're almost out of chips and salsa? Fire up the dog sled. We have to get to the store somehow.
Sure, some teams still have regular season games left. Heck, the West Coast Conference tournament starts Thursday in Las Vegas and Gonzaga had the temerity to schedule a men's home game with Chicago State for tonight. The cheek. After all, the Zags could have finished in the conference's bottom four and be scheduled for a game in Vegas tomorrow. Hey, don't laugh. The percentage may have been 0.0000001, but that's, to paraphrase the most over-used line in modern cinema, it's still a chance.
Luckily, somehow the Bulldogs weren't burned and can hold their Senior Night at the Kennel and not rush south afterward.
Now the only question is will their season turn south before the Elite Eight?
Looking at this week's WCC tournament schedule we are reminded this is the final year BYU is in the conference. Which means no more Sundays off in Vegas, right?
The league used to play on that day before the Cougars arrived and shamed a bunch of Catholic schools into taking the day off, but they'll probably get back to the old ways next season. After all, leaving a bunch of basketball fans in that city with a day of nothing to do has just been an invitation for hi-jinks. And bail.
The Pac-12's tournament kicks off this week too. Unless you think we were referring to the men. We weren't. They still have a few seeds to straighten out, though the idea of scheduling a couple rivalry games the final week of the regular season seems a bit odd. Washington State and Washington play Thursday night in Seattle and then sit and wait and see when they play. While others play Saturday. Wait, maybe that's an advantage. Never mind. Good planning Pac-12.
Back to the women. They start in Las Vegas today and finish Sunday. The Cougars play California at 6 p.m. this evening.
There has a bit of the changing of the guard this winter, with Stanford again claiming a title, but having to share it – and the major awards – with Utah. The Utes are actually ranked higher than the Cardinal, which is not a usual occurrence.
While most everyone on the West Coast heads to Las Vegas for the final games, the Big Sky Conference goes in a different direction. Literally. The Sky lands in Boise. Which means, if you want to watch games and gamble, you either attend another conference's tourney or Uber to Jackpot and hope you win big.
Eastern Washington's men are hoping for that after their sluggish end to the conference season. An 18-game winning streak doesn't mean anything compared to what a three-game winning streak starting Sunday would bring the Eagles. Yep, win three in Boise and move on to the NCAAs. Again.
The NCAAs. Everyone's goal, right? Whitworth reached it last weekend with a Northwest Conference tournament sweep in Walla Walla. Friday the Pirates open another D-III tourney in Swarthmore, Pennsylvania, facing St. John Fisher, from Pittsford, New York, at 1:40 PST. Say what you will about D-III hoops but you have to admit the schools have the coolest names.
And the basketball? Like all of it this week, it's worth watching.
•••
WSU: We mentioned in passing it was awards season. The Cougars' Charlisse Leger-Walker earned All-Pac-12 honors yesterday. Colton Clark has that news in this preview of their tournament opener. … Jeff Metcalfe picks all the tournament's games in the Mercury News. … Elsewhere in the Pac-12 and college basketball, Jon Wilner has his conference power rankings in the same paper. We also like to pass along another one, just so you can compare and contrast. … Just how well can USC and UCLA do the next few weeks? … Arizona's game at USC tomorrow night is crucial for seeding. … Two Colorado players are working for the future. … On the women's side, if Oregon wins today against Washington, expect it in the NCAA tourney. … Colorado enters the tourney with experience. … The game is finally coming in to its own. … In football news, the Pac-12 is sending fewer players to the NFL combine than any other Power 5 conference. Wilner delves into that. … The Colorado coaching assignments must all be challenging. … One more Oregon State position preview to pass along.
Gonzaga: There is a chance Drew Timme will break the school's all-time scoring record in his last home game tonight. If he does, he'll finally leapfrog Frank Burgess, who set the mark 62 years ago. Dave Boling had a chance to talk with people who played with and against Burgess back then, including former Sonic Lenny Wilkins. … Theo Lawson previews the Chicago State game and presents the key matchup. … Rasir Bolton once again showed his prowess in the classroom. Jim Meehan has this story on Bolton's all-academic honor. … Finally, Jim Allen shares the news Yvonne Ejim won another WCC player of the week honor. … Elsewhere in the WCC, the BYU women are making the last appearance in the tournament, though the first for their coach. How can they and the men do? … The USF women got some good news.
EWU and Idaho: Around the Big Sky, Montana State won the competition between it and Montana this season. It is the seventh consecutive year MSU has won. … The Bobcats' win over Eastern should supply some momentum. … We couldn't access this story yesterday on Northern Colorado's win over Idaho State. … Montana is about ready to start spring football.
Preps: Though getting across the state may not be easy – no matter which direction you are traveling – today, Dave Nichols wants you to be prepared when you arrive. He has a preview of all the boys' and girls' tournaments, focusing upon the local schools. … We can also pass along Trevor Junt's feature on Pullman's Jaedyn Brown, the best long-range shooter in the area.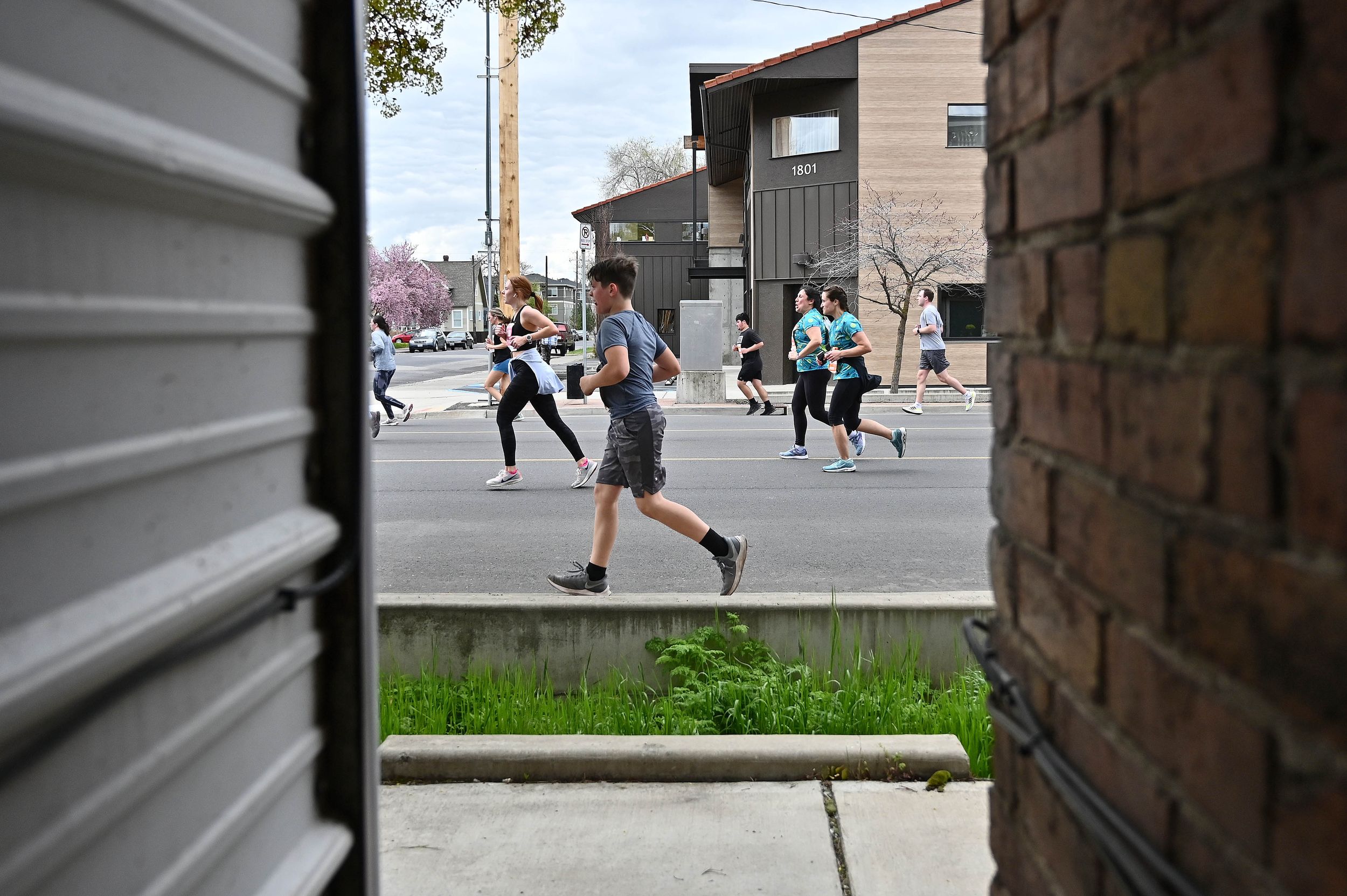 Bloomsday: March. April. That's it. That's all the time you have to prepare for the race. The warning call was sounded yesterday at the kickoff event. Emry Dinman has this story on the 47th annual race.
Mariners: AJ Pollock talked at spring training yesterday. … The power was on for the M's and they powered past the Guardians. … Luis Castillo has lofty, but realistic, goals.
Kraken: Seattle ended its losing skid with a win at St. Louis, a place that marked a beginning for one Kraken player.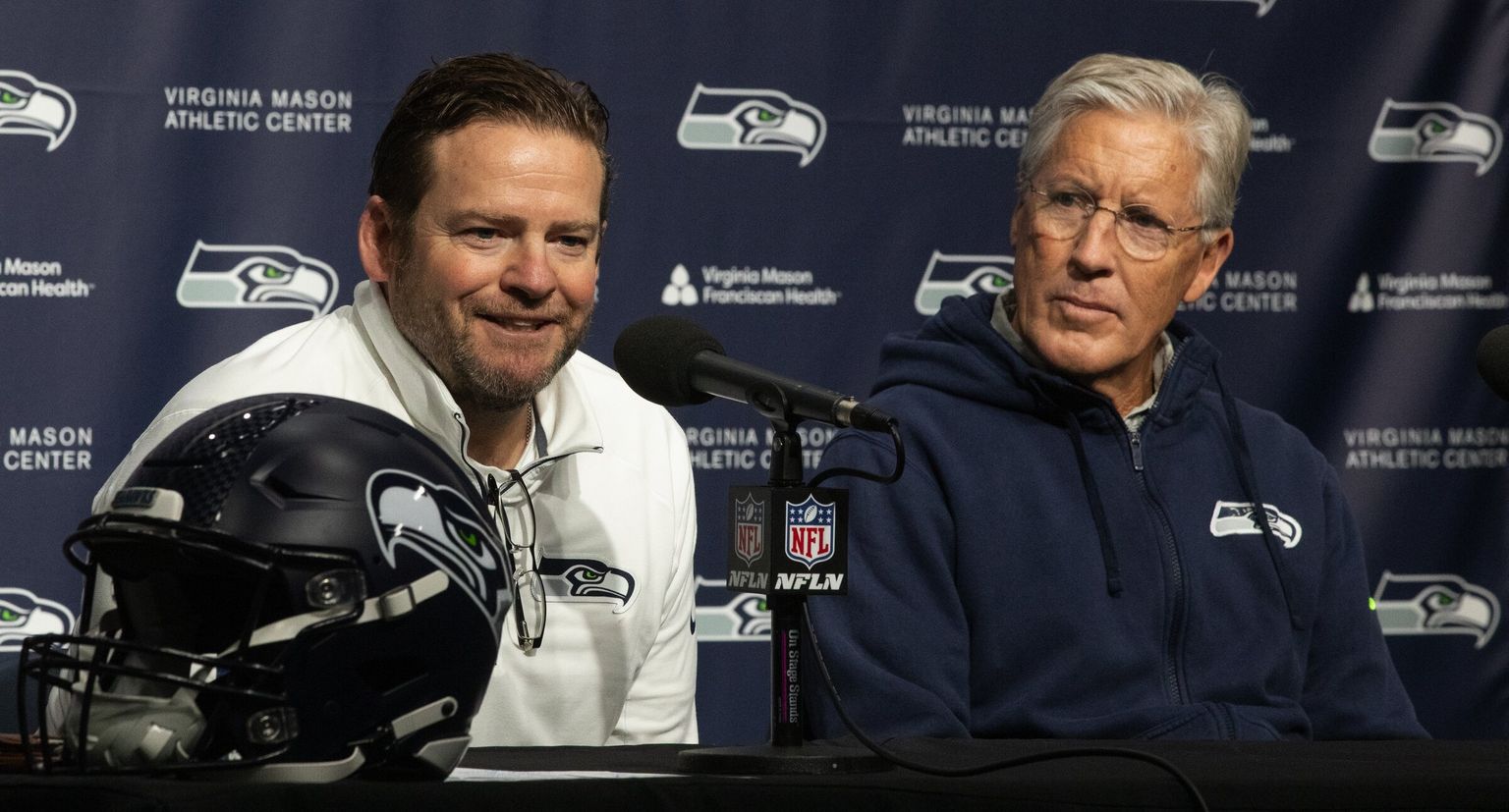 Seahawks: When Pete Carroll is no longer the coach of the Hawks, somewhere in our story – if we are still writing – has to be included the line "he always took the high road." He did it again yesterday concerning Russell Wilson. … Center Austin Blythe retired Tuesday, leaving Seattle another hole to fill. … The Seahawks may just draft a quarterback and sign Geno Smith. That's the thrust of yesterday's comments at the NFL's combine. … Bobby Wagner just may be coming back.
•••       
• Time for another cup of coffee. We need to hold it, look out the front window and shake our head. Then head to the TV. Until later …
Local journalism is essential.
Give directly to The Spokesman-Review's Northwest Passages community forums series -- which helps to offset the costs of several reporter and editor positions at the newspaper -- by using the easy options below. Gifts processed in this system are not tax deductible, but are predominately used to help meet the local financial requirements needed to receive national matching-grant funds.
Subscribe to the sports newsletter
Get the day's top sports headlines and breaking news delivered to your inbox by subscribing here.
---