A&E > Food
In the Kitchen With Ricky: Irish Butter Shortbread
Wed., March 1, 2023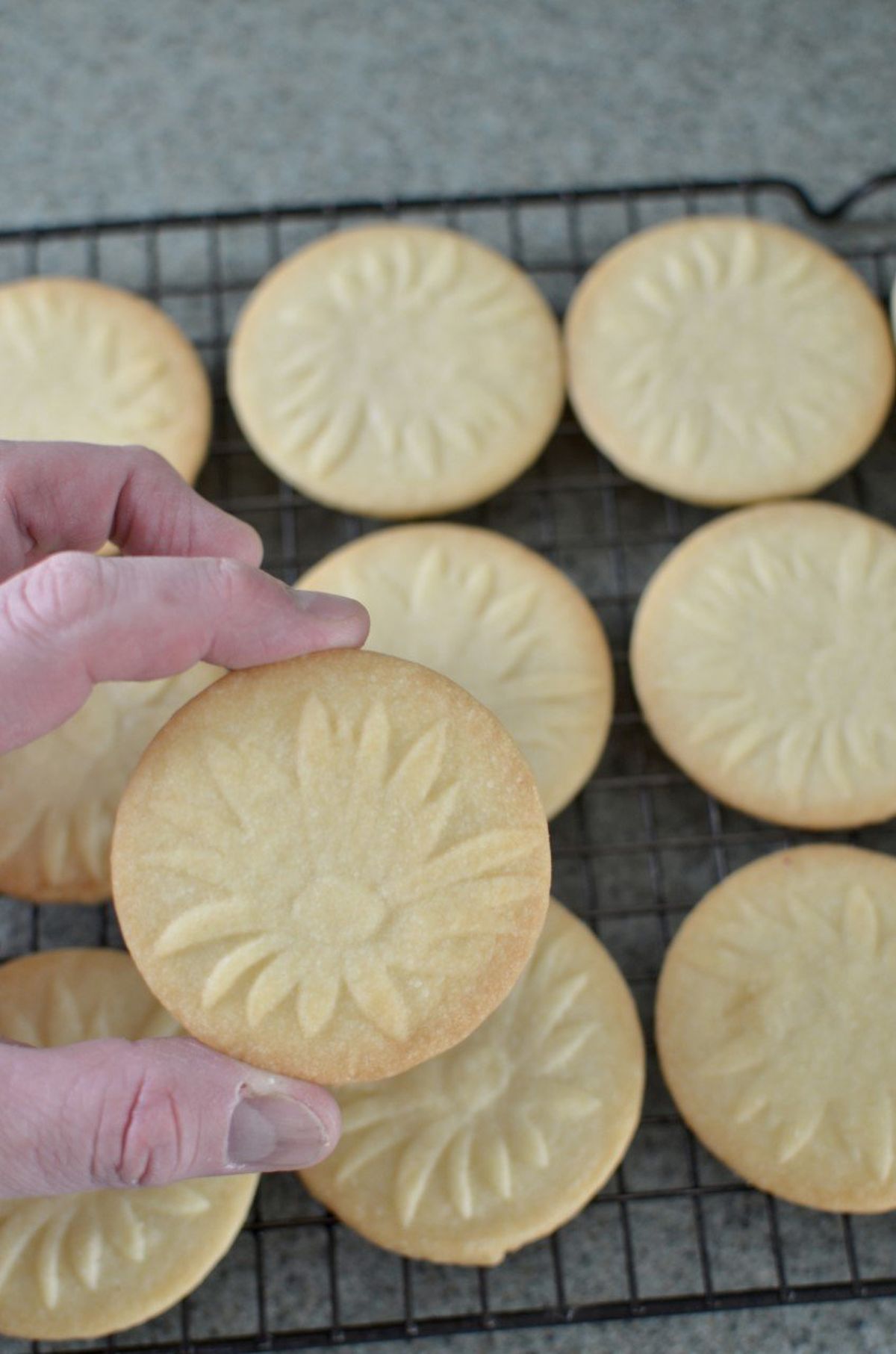 With just a few ingredients, shortbread is one of those cookies that is so easy and so perfect. (Ricky Webster)
Shortbread is one of those cookies that is so easy, and yet so perfect. Delicate and buttery, crisp and creamy, these cookies are held together with just the right amount of flour and are balanced with just a hint of sweetness. There are many recipes for shortbread, but all contain the main ingredients: butter, flour, and sugar.
Although shortbread originated in Scotland, it has become popular in England, Ireland, and France as well as the U.S.
The major difference between shortbread from the U.S. and Europe is the amount of butter fat in the butter and European shortbread, in my opinion, is far superior for that reason. Butter in the U.S. contains about 80% to 82% butterfat and European butter contains 82% to 84% butterfat. That may not seem like a huge difference, but those few percent make all the difference when you taste it.
Today, in honor of it being St. Patrick's Day month, we are going to celebrate shortbread by using Irish butter. Here in the states, you can primarily find Kerrygold Irish butter, but feel free to use any unsalted butter (it just won't be Irish). I found butter from Scotland at Walmart , so I was also able to make true Scottish shortbread. The subtle differences are fun to test out and taste.
We are stamping our shortbread in this recipe, but if you don't have a cookie stamp, you can use the bottom of a glass that has a pattern, or you can also omit it all together.
Irish Butter Shortbread
2 cups all-purpose flour
1 cup Irish butter, softened
1/2 cup confectioner's sugar
1 tablespoon granulated sugar
1/2 teaspoon kosher salt
In the bowl of a stand mixer, or in a medium mixing bowl (if using a handheld mixer fitted with the beater attachments), combine butter, sugars, and salt until well blended.
Add in the flour and mix on low, until just combined and dough comes together. Make sure not to over mix as the dough can become tough since it doesn't contain much sugar.
Remove the dough and set it onto a piece of wax or parchment paper. Press it down to just under 1 inch thick. Wrap and refrigerate for about 20 minutes to help firm it up so that it's easier to roll and cut.
Preheat your oven to 350 degrees and line your baking sheets with parchment or a silicone mat.
Lightly flour your counter top.
Unwrap the chilled dough and roll it out to about 1/4-inch thickness.
Lightly flour your cookie stamp (if using) and cutters and then press the stamp onto the rolled-out dough to cleanly stamp image.
Continue to dust with flour and press into the dough until all the dough is all stamped.
Cut out stamped images with a cutter and transfer to the prepared pan.
Repeat until pan is full (space cookies about 1 1/2 inches apart).
Bake for 13-16 minutes or until the just begin to brown on edges.
Remove from the oven and let cool for 5 minutes before transferring to a cooling rack.
Cool and serve.
Yield: 2-3 dozen cookies
Local award-winning chef and Rind and Wheat owner Ricky Webster can be reached at ricky@rindandwheat.com. Follow Webster on Instagram @rickycaker.
Local journalism is essential.
Give directly to The Spokesman-Review's Northwest Passages community forums series -- which helps to offset the costs of several reporter and editor positions at the newspaper -- by using the easy options below. Gifts processed in this system are not tax deductible, but are predominately used to help meet the local financial requirements needed to receive national matching-grant funds.
Subscribe to the Spokane7 email newsletter
Get the day's top entertainment headlines delivered to your inbox every morning.
---